fettman, luro, and marvell2k talk all things comics for the week of July 1st, 2015. Including but not limited to:
Comic Book News of: The Next Season of Daredevil being Punisher vs Daredevil? We run down EVERY. SINGLE. Post Secret Wars/All-New All-Different Marvel title (complete with writer and artist), news of Remender leaving Marvel (yay!), Brian K. Vaughan writing an arch of Walking Dead, and Image's new wrestling book "Ringside".
We Review: A-Force 2, Darth Vader 7, Future Imperfect 2, Secret Wars 4, Giant Size Marvel 2, Groot 2, Princess Leia 5, Red Skull 1, Secret Wars Journal 3, Ultimate End 3, Years of Future Past 2, Broken World 2, War Stories 10, Jupiter's Circle 4, Deadly Class 14, Imperium 6, and We Stand on Guard 1. That's a lot of comic book reviews !
Our Picks for Book of the Week.
We preview next week's Lightning Round Reviews of: Batman, Constantine, and Age of Apocalypse.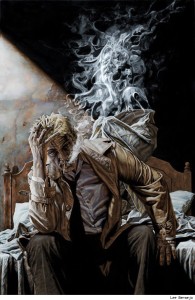 As well as Regular Comic Book Reviews of: Archie, Providence, Strange Fruit, Lantern City, All-New Section 8, Justice League of America, Bloodstrike, Descender, Injection, Saga, Starved, Walking Dead, 1872, Renew Your Vows, Civil War, Ghost Racers, Master of Kung-Fu, Runaways, Secret Wars 2099, Spider-Verse, Squadron Sinister, Lando, and Bloodshot.
All this and as always SOOOOOOOO much more on episode 100 of Comic Conversations, here on our new home…
For Our Previous 99 Episodes
http://www.comicconversations.com/
Our RSS Feed
http://www.podcastrevolution.com/viewpodcast.php?pid=3599
& Link to Our Show on Itunes
https://itunes.apple.com/us/podcast/comic-conversations/id818569350
Podcast: Play in new window | Download
Subscribe: RSS