Washington D.C.-
While President Trump continues his rants on twitter about the whistleblower, a source has revealed the very whistleblower that Trump is so eager to meet. Disgraced rapper and epic snitch Tekashi 6ix9ine has been revealed to be the informant who has sparked Nancy Pelosi and House Democrats to file for Trump's impeachment.
When told he could still be facing up to 10 years in prison, Tekashi reportedly said "Y'all ever heard that phone call between Trump and that Ukrainian dude?"
This led to Tekashi revealing he heard that Trump wanted them to snitch on Biden, to which Tekashi took great offense.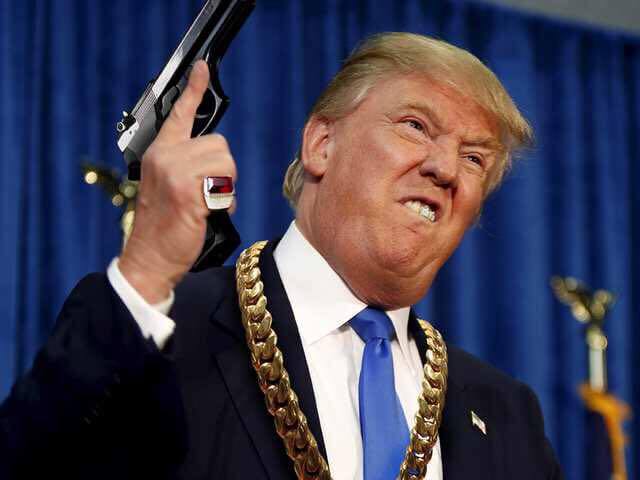 "Yo if he wanted someone to rat on Biden he should've asked me! I be snitchin all day! I woulda been had all that info on Biden yo!"
It seems another case of Trump being disloyal has cost him again.
"Yeah, Trump was in 9 Trey, why you think those hats is red? But he wanna be on Kanye's dick and forgot about his peoples! So yeah, he did that Ukraine shit yo!"
Trump denies ever being a member of the 9 Trey bloods and says he never met Tekashi.
"I've never met Teriyaki Sixty Nine. Not a fan. I only listen to Kanye and the blacks when they rap. Asians don't rap, everyone knows this!"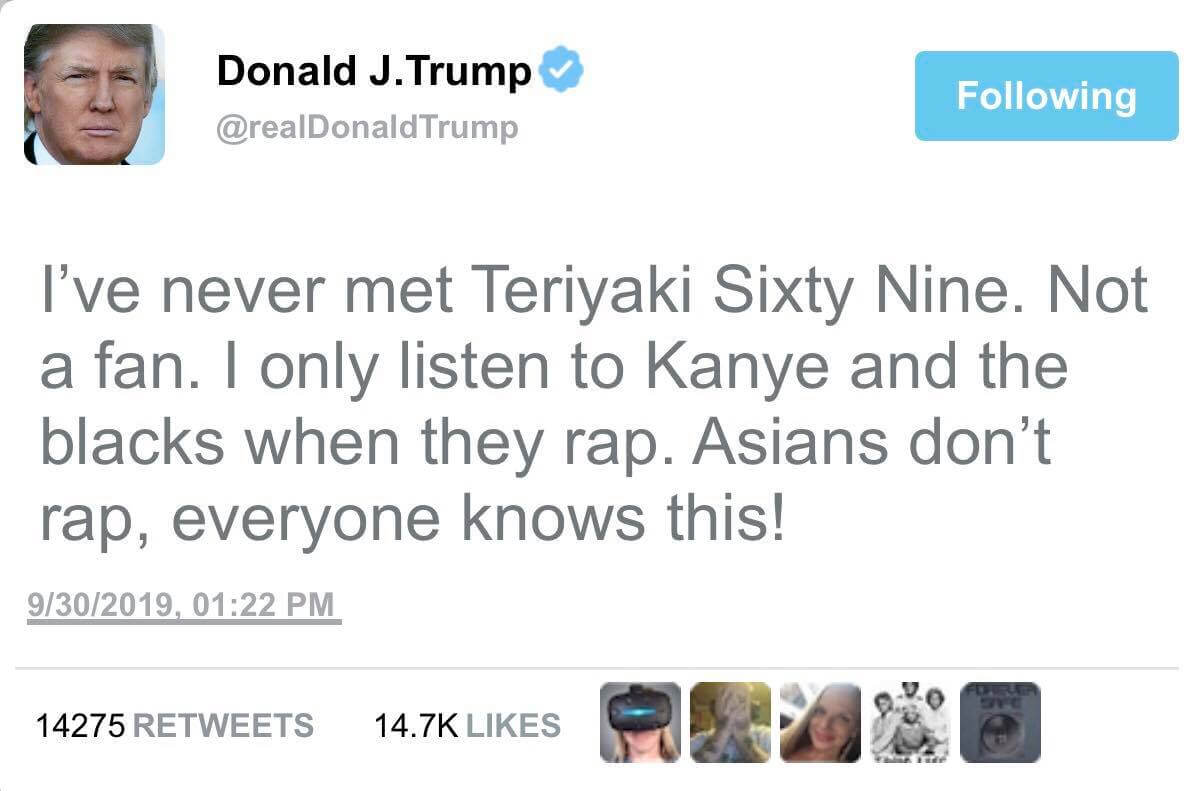 Trump lawyer Rudy Giuliani told the media that Trump was never a member of the 9 Trey Bloods right before he told them he was absolutely a member of the 9 Trey Bloods. Rudy then sneezed and began to cry. More on the story as it develops.