After recent successes playing a wide variety of roles, actor Luke Evans is continuing to branch out in his film choices. Never one to be afraid to play a good guy, a bad guy or a truly monstrous sort – such as playing ye old Dracula himself.
But Mr. Evans doesn't hold himself back. Whether he plays a more comical villain such as Gaston in Beauty and the Beast (and a potential sequel focused on Gaston) or he's on the hunt for the bad guy in a show like The Alienist. I'm a fan. And I wanted to give you the low down on Luke Evans, his upcoming and best roles, and give you the chance to vote on your preference for his upcoming movies in our polls. Speaking of polls, let's start with this one:

Loading ...
Upcoming Luke Evans Movies
About Luke Evans
Birthday: April 15, 1979
Place of Birth: Pontypool, Wales
Height: 6'0″
Nationality: British (In case the place of birth didn't help you figure it out)
Sexual Orientation: None of your business, but maybe gay
Luke's Twitter – He's just a Welsh lad having the time of his life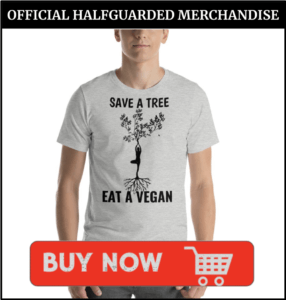 Luke in Historical Films
Luke has played a number of period pieces, some quite far back like Immortals, which I like to think of as a historical drama about Superman back when he was a Greek warrior.
Back in July, Variety reported that Luke had joined the cast for Midway from director Roland Emmerich. It's a Wo
rld War II movie, and costars Woody Harrelson and Mandy Moore. Honestly, it doesn't exactly sound like a winner, but Emmerich has made a handful of mega blockbusters, so there's definitely potential for success.
Luke in Science Fiction and Fantasy Movies
I like Luke best in those roles that are a little less grounded. The guy is, let's face it, good looking. Like, almost up to my standards. Not that I'm saying I'd leave my wife for Luke Evans and marry him and take his last name so we can both be Mr. Evans…
I'm not saying that.
But I do like Luke in movies like Dracula Untold, Immortals as a Greek God, or even in a more playful role like Gaston in Beauty and the Beast. Those are my favorites right now. But he has a lot of opportunity to expand.
Luke Evans in Horror Films
While we could consider Dracula Untold a horror film, I think it's more of an adventure fantasy flick. But Luke has been solid in a few horror films, including No One Lives, which came out in 2012. We just wrote an article about a potential sequel, although the director has said he doesn't plan to revisit that world.
What are your thoughts? Would you like to see more of Luke in horror movies, or do you prefer him in less scary flicks?
Luke Evans Charity Dinner as Beauty and the Beast's Gaston
One of my favorite things that coincided with the 2017 Beauty and the Beast was a bit of charity work done by Luke Evan. Check out the video below, where he sings a bit of the film's tunes and invites you to a romantic dinner with him. I entered so many times, hoping he might enter too…
The dinner supported The Prince's Trust, which helps young people in England get jobs and education. Since Luke is from Wales, I could see this being the exact sort of charity work he'd be interested in. I strongly recommend checking out the link above and donating to the good cause!