National Treasure 3 Poll:

Loading ...
Matchstick Men 2
Gone in Sixty Seconds 2
Raising Arizona 2
Mandy 2
UPDATED 3/4/16: National Treasure 3's release date might be getting pushed back a bit, as franchise director Jon Turtletaub is in talks to direct the movie Meg, which is about a really big great white shark. So we get a stupid movie about a shark, but not third National Treasure? LAME!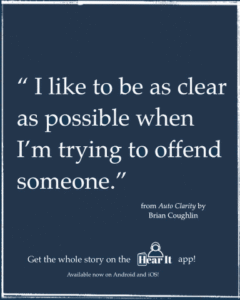 So what's National Treasure 3's deal? Is it a reboot like the old animated show?
National Treasure 3 is a sequel to the sequel to the sorta half-remake of Indiana Jones, which was an homage to the adventure films back in the 1950s. It'll star Nic Cage again, and Diane Krugar and that weird dude who played the mentally challenged guy from Gigli who wanted to go to the Baywatch (I want the Baywatch guy in Dredd 2, just so he gets shot first).
National Treasure 3
No word on the plot, but I'm betting it'll have something to do with a mysterious secret society that formed during the American Revolution, otherwise known as the only Revolution that ever mattered because AMERICA, and there's a lot of money at the end of this particular mystery, but also a lot of information and power that could TIP THE SCALES or something in the world's economy or militaries or something. But only one man and his madcap crew can stop it. And that man is Nic Cage's character, Benjamin Franklin (don't call me Frankenstein) Gates. Yep, his name is BENJAMIN FRANKLIN GATES.

National Treasure 3 Release Date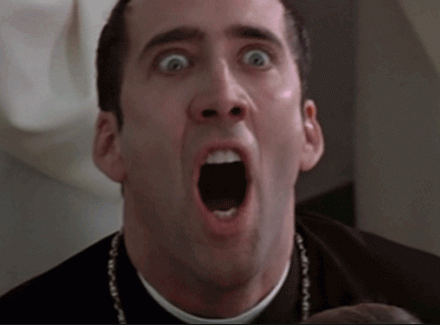 The National Treasure 3 release date is currently unconfirmed, and I highly doubt it'll be ready in 2016. That said, there's a chance it could get greenlit and fast tracked for a holiday 2016 release (more likely it'll join Vampire Academy 2 in 2017 though).

Who's directing National Treasure 3?
Jon Turteltaub directed the first two entries in this franchise, so there's a pretty good chance he'll be back for the third flick, if it ever gets made. I think they should call it National Treasure 2 Sequel, instead of a threequel or end of a trilogy. Just make it a sequel that ONLY references the second film, Book of Secrets, and completely ignores the first film. Because AMERICA!

National Treasure 3 Writers
National Treasure 3 currently has 6 writers listed on IMDB, even though the film is only rumored to be made in the near future. Fortunately, the second film had 10 credited writers, so there's no way the third National Treasure will have too FEW chefs in the kitchen. This happens too often. It could bring down a lot of animated films as well, such as the Big Hero 6 sequel.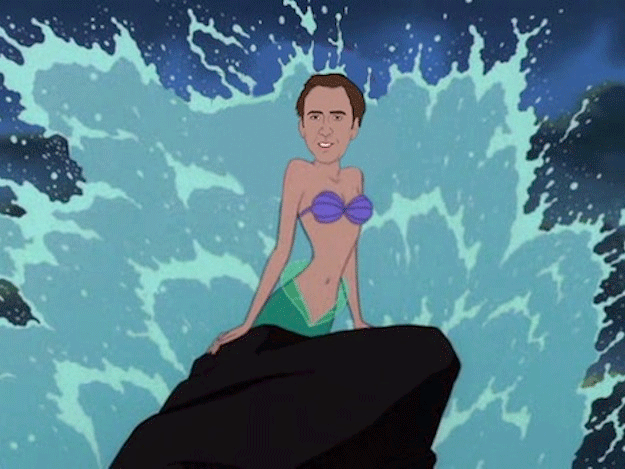 National Treasure 3 Trailer
What do you think the National Treasure 3 trailer will look like when an official one is released??
The National Treasure 3 Cast & best Actor
In the third National Treasure, Nic Cage will be Benjamin Franklin Gates once again. I can not tell you how much I enjoyed writing that sentence. It gave me a decent bit of chub. Diane Kruger's naked booty could not give me that level of chub. The Baywatch guy's mentally challenged performance in Gigli couldn't even give me that level of chub. But Nic Cage as Benjamin Franklin Gates as the lead of the National Treasure 3 cast gives me a chubby. If only they'd mash this franchise up with Constantine 2 for a completely original and completely insane end to the trilogy. They have to save America from demons! They might need more than John's magic and con artist ways though… if there's a vampire, they should call in a Daywalker… like from Blade 4!
I'm just kidding. That's a terrible idea.
Worst Actor or Actress in National Treasure 3
There are no bad actors on the National Treasure 3 cast. No way, no how.
Will the Third National Treasure Be Worth Seeing?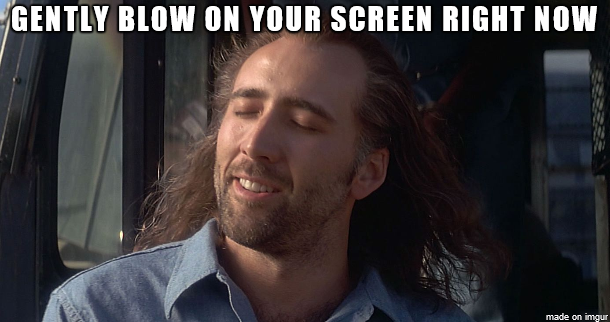 OF COURSE National Treasure 3 IS WORTH SEEING! It's a Nic Cage movie, so that's already a slam dunk of DUH, and it's also the third film in what is likely our nation's greatest historically-accurate films about stealing the Declaration of Independence AND GETTING AWAY WITH IT.
National Treasure 3 Box Office Potential
Do I think yet another National Treasure movie has box office gold written all over it? Yes. Yes, I do. ALL OVER IT.
Final Thoughts on the Conclusion of the National Treasure Trilogy
Yes, there will be another National Treasure. Yes, it will rock your world. And yes, it will win all the Oscars. It'll be better than Grown Ups 3 (such a high standard), make more money than Hancock 2 (another incredibly high standard), and make less sense than Jumper 2 (this one really is a high standard).

Potential National Treasure 3 Plotlines
National Treasure 3 Plot Option 1:
National Treasure 3 opens on an image of the holy grail from Indiana Jones and the Last Crusade. Sean Connery's voice echoes through the theater with an ominous warning: "Thou shalt not steal from another lest you be stolen from." Then Nic Cage's Benjamin flips OVER a lego castle and grabs the holy grail, with a massive stone ball rolling after him. He quips "see ya later, alligator" before swinging from a conveniently placed vine. His hand is cut by the vine and he winces. "Worth it" he says, but deep down, he knows the slight pain in his hand is far too great a price for immortality. Having thus shown the audience that he is both a weakling and a coward, Benjamin walks out of a temple and is immediately slain by the ghost of Harrison Ford's Han Solo. "You should have listened to Highlander's mentor." And so begins a new chapter of the National Treasure saga. Benjamin finds himself in the eigth circle of hell, along with the writers of the first two films, as they are thieves. BUT WAIT! Steven Speilberg and George Lucas show up as well! OMG! They are chased around, their ankles being bitten by snakes as they have to admit over and over again that all their ideas, and most story ideas in general, are derivative. All arguments that something isn't original aren't really all that valid! When this point is finally made and they all accept it, they realize none of them is truly a thief, but rather all artists, and they are allowed to leave hell. Except for Nic Cage. He is brought before a dark, dark lord, who turns him into… THE GHOST RIDER! And the movie becomes cooler because of the logic.