Rio 3 is the end of a trilogy of animated films about a macaw bird who first found love, then marriage, then a baby in a baby carriage… or just some parts of those because he's a bird. There are most likely very few birds with baby carriages. BUT HOW COOL AN IDEA, RIGHT? So anyways, the third Rio film will once again follow Blu, whose name is most likely Hollywood's way of trying to get kids into electronic cigarettes at a younger age, or he's a blue-colored bird, as he deals with being a wuss once again but having to show great bravery, blah blah blah, he struggled to fly but figured it out, blah blah, birds doing bird things. Is it weird when I see his name I think of Will Ferrell in Old School? YOU'RE MY BOY, BLU! YOU'RE MY BOY!
Rio 3
No official word has been released on the real plot or storyline of Rio 3 (gah! I wish the studios would give us more for this and Big Hero 6 2!!), in fact, it has yet to be even officially announced, but the first two did pretty darn well at the box office, so I imagine a third is well on it's way. I'm thinking the third film will follow the trend of putting Blu in situations that are outside of his comfort zone, while also giving his strong motivation to overcome his fears or some such crap, before finally manning up, or should I say birding up, and getting the job done? lolz. Birding up. I'm a laugh RIOT.
Rio 3 Director
Carlos Saldahna directed the first two Rio films, so there's a very good chance he'll be back for the third. He also has credits as a writer, so I'm betting he'll be back at the very least in that capacity, but considering how much money the first two Rio films made, I think he'll be back as director. It's just too risky to leave a successful franchise. Even if you do exceptional work in Hollywood, you have to hope for a big win. And when you get it, you hold on.
Rio 3 Writers
Saldahna is most likely to be a writer for Rio 3, though if he's mostly moved on at that point he may only be a story consultant, but with multiple hundred million dollar animated films like this there are always around 5 or 6 writer credits, so it'll be a packed affair.
Rio 3 Posters & Pictures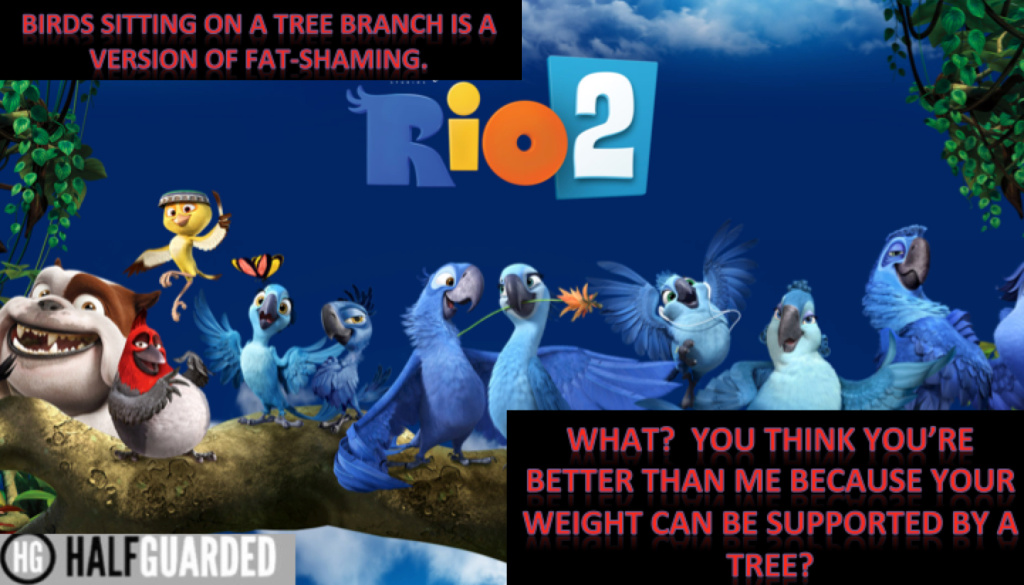 Rio 3 Trailer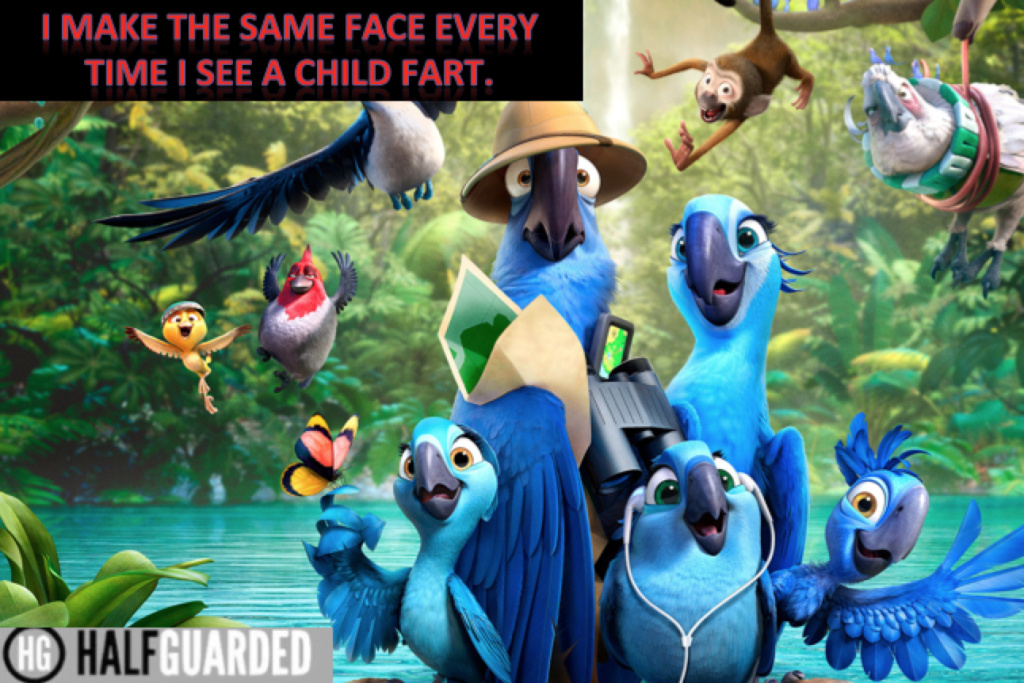 The Rio 3 trailer is still in the heads of the studio just waiting to be sprayed all over a screen coming soon, but in the meantime the first film's trailer is below. Why the first trailer rather than the second? Murica.
Rio 3 Release Date
Also unconfirmed, but it took 3 years to make Rio 2 after the first, so the Rio 3 release date should be in 2019 or 2021. Probably in the summer.
Rio 3 Cast & Stars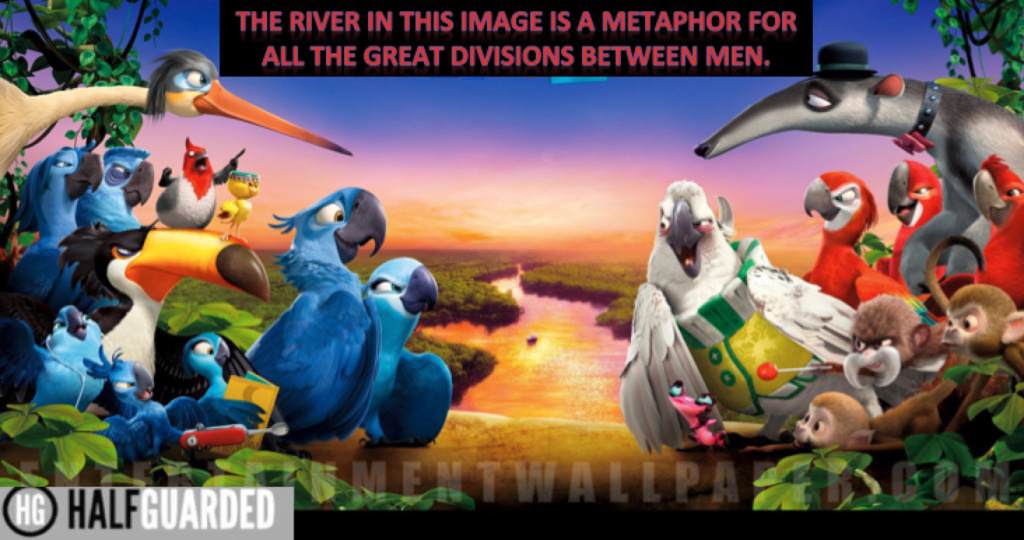 These films are so easy for the cast to show up for a few days, record a few lines and collect their multi-million dollar paycheck that I guarantee most of them will return. Obviously, the Rio 3 cast must include Eisenberg and Hathaway, but I honestly think they'll keep the full cast with a few new additions for the third film.
Jesse Eisenberg – No doubt Eisenberg will be back as Blu for Rio 3.
Anne Hathaway – Hathaway plays love interest Jewel in the Rio films, and I expect she'll be back for more soon.
Wanda Sykes – Sykes plays Chloe the goose.
Jane Lynch – Lynch plays Alice, the other goose.
Jamie Foxx – Foxx plays Nico in the Rio series.
Best Actor/Actress in Rio 3
I'm gonna go with Lex Luthor as Rio 3's best actor. I mean Jesse Eisenberg. He can annoy me at times, but he's also pretty solid as an actor and has generally produced solid performances.
Worst Actor/Actress in Rio 3
Look, this is gonna be an unpopular opinion, but I just can't stand Anne Hathaway. I can't explain why other than that I think she's an entitled little princess and wildly overrated, so… actually, that's a pretty good explanation. She sucks.
Potential Rio 3 Titles
Rio 3: Space Birds
Rio the Third
Rio Rises (I see no reason they can't copy Batman)
Rio: Age of Ultron (HOW WEIRD, RIGHT?)
3io
Rio: Blu's Quest
Best of the Blest: Rio
Rio 3D
Rio-diculous (COME ON, I'm AMAZING)
Rio-Tarded (I had to)
Rio Trio (I'm really proud of that one. MAKE IT HAPPEN, HOLLYWOOD)
Rio 3 Meets Minions 2
Potential Rio 3 Plotlines
Rio 3 Plot Option 1:
The Rio series has always been about taking Blu, a bird version of an uptight Jewish boy from New York, and making him a fish out of water. A bird that's a fish… Anyways, so in Rio 3, Blu will get an incurable skin condition that causes his feathers to turn green, and he'll struggle with an identity crisis and consider changing his name. In the end, his wife and children will teach him that it's who he is on the inside that matters, not the color of his feathers. Unfortunately, as they teach him that, he teaches them that it's really the color of your feathers, and they'll hate their green husband/father. It'll be super depressing.
Rio 3 Plot Option 2:
Rio 3 might also follow Blu as he tries to make more male friends. This is a great struggle for men of a certain age, especially when they have kids. They just don't make friends like they did in college, and so Blu heads off to the bird version of Las Vegas, and from that point it's essentially The Hangover, but with birds. He even catches the Avian flu. Blu with a flu. LOLZ. But what's that? He gets in to so much trouble that his very soul has become tarnished and he becomes the prey of Ghost Rider 3? Dang. That's dark.
Will Rio 3 Be Worth Seeing?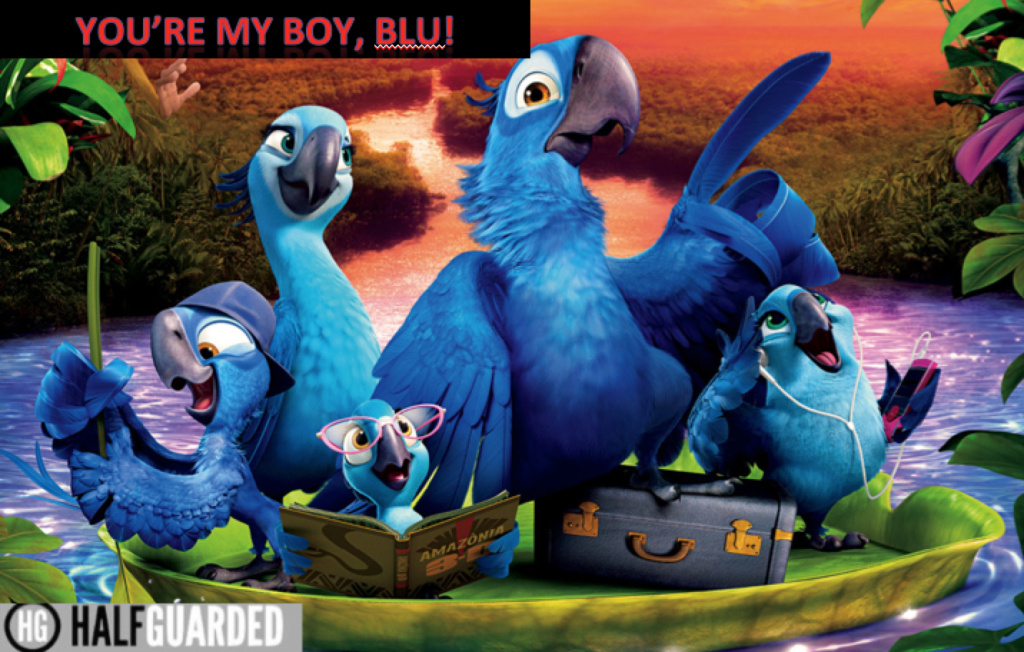 Probably not, but people will see it anyways. Actually, I anticipate Rio 3 being pretty good. They're colorful films, and they have nice, safe, positive messages, so the third one will do well. It may be the animated equivalent of Paul Blart 3, but that's still a major step up from Vampire Academy 2 and only a slight step down from National Treasure 3, so who am I to say it'll be lame?
Rio 3 Box Office Forecast
Holy smokes, lots! The Rio 3 box office potential is pretty massive. Sure, it won't be Minions 2 level, but the first Minions made over a billion. The first Rio made nearly half a billion though, and the second made about $20 million more than the first, so I'd expect a similar return for Rio 3.
Final Thoughts on Rio 3
You know what Rio 3 could use? More dogs. DOGS ARE BETTER THAN BIRDS. Also, a dog could eat Blu, therefore ending this series and beginning a new, more awesome series about a sweet and cuddly yet vicious dog named… Rover… who becomes the villain of all animated films by eating their stars. Bambi's next.
Like this Rio 3 Preview? Check These Out!