ARE YOU INTERESTED IN INDEPENDENCE DAY 3?

Loading ...
Independence Day 3 is the third film in the Independence Day franchise created by Roland Emmerich.  It will follow the events of the third film and take our heroes into outer space for a final showdown with the Evil Aliens.  We talked to our sources in Big Hollywood to deliver to you all the news, rumors, and notes on ID3 you could possibly want so, please!, read on!
Focus 2
After Earth 2
I Robot 2
The Plot of Independence Day 3
Not a ton of mystery here as ID2 essentially laid this out for us.  Turns out, the evil aliens from the first film are a group that go around colonizing planets and killing the locals so they can take their resources. (This is where I remind you that the director is a bit of a leftist so he's clearly talking about America here.)
There's another alien race that showed up in ID2 who let us silly humans know all this and then told us all about a planet where they've been keeping the survivors of the other planets that have been attacked.  For you comic nerds, yes, this is basically a Superman villain who they've dressed up as a hero.
So, our heroes will join up with other alien races to take on the Evil Aliens and now we aren't just saving the earth we're saving the entire universe!  Which sounds all well and good, I guess.  But imagine how this goes.  There's obviously more than just one Evil Alien race so if we go out into the universe and fight things we're gonna expose ourselves to more Evil Aliens.
Thus, I say that Independence Day 3 should be a 90 minute round-table discussion about the merits of voluntary interventionist wars.  I think they should also use time travel to get George Washington to partake in the talks.
(It should be noted that the film says that the monsters all take orders from the Queen and that when the Queen is dead they all stop doing things.  Somehow, despite killing the Queen, the Evil Aliens are still a threat.  I guess a new Queen shows up.  I nominate Queen Latifah.)
Independence Day 3 DIRECTOR
Roland Emmerich directs Independence Day 3.  He directed and helmed and is the "creative" force behind the first two and already indicated he has plans for a third.  So obviously he's the choice.  If he dies, then I'm sure Michael Bay can step in and shoot a bunch of things blowing up.
Independence Day 3 name is…
Possible titles for Independence Day 3:
ID3
Independence Day 3: Welcome to … the Moon!
ID3: IDK
Arbor Day
July 4th: not just for America anymore
Earth Day
Independence Day 3: Are any of us independent or is free will an illusion?
Independence Day 3 Movie Cast
Queen Latifah as the New Evil Alien Queen
Liam Hemsworth as Jake Morrison
Jeff Goldblum as David Levinson
Jessie T. Usher as Dylan Hiller
Bill Pullman as President Whitmore
Maika Monroe as Patricia Whitmore
Sela Ward as President Lanford
Independence Day 3 TRAILER
It'll look like this, which is MAYBE us showing you the first two films' trailers.  Maybe…
Independence Day 3 Movie Poster and Independence Day 3 PHOTOS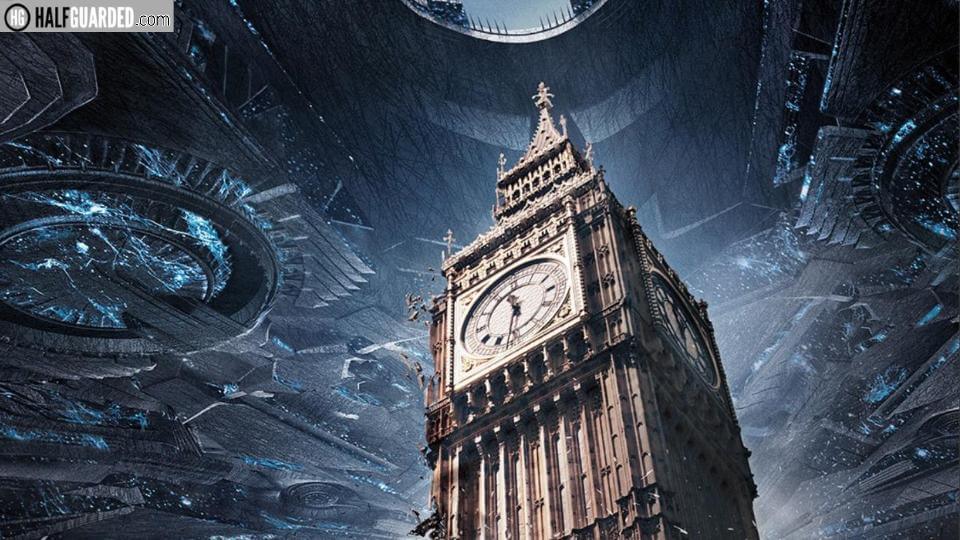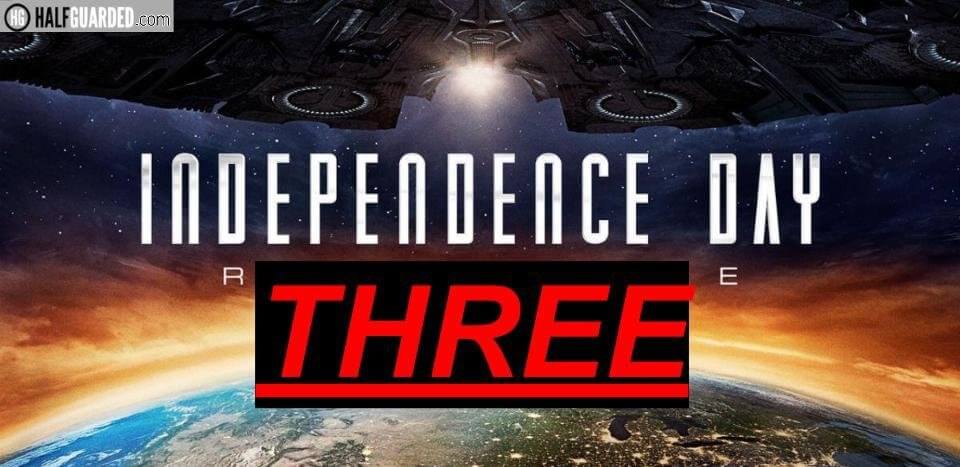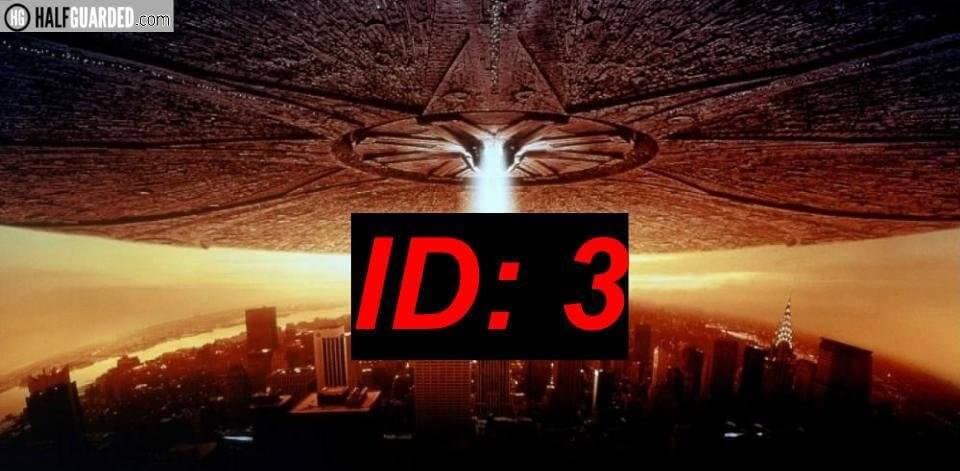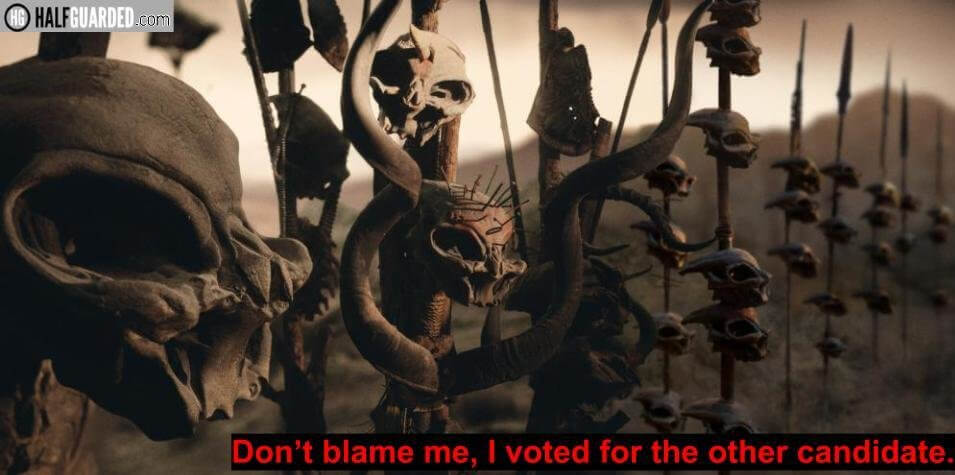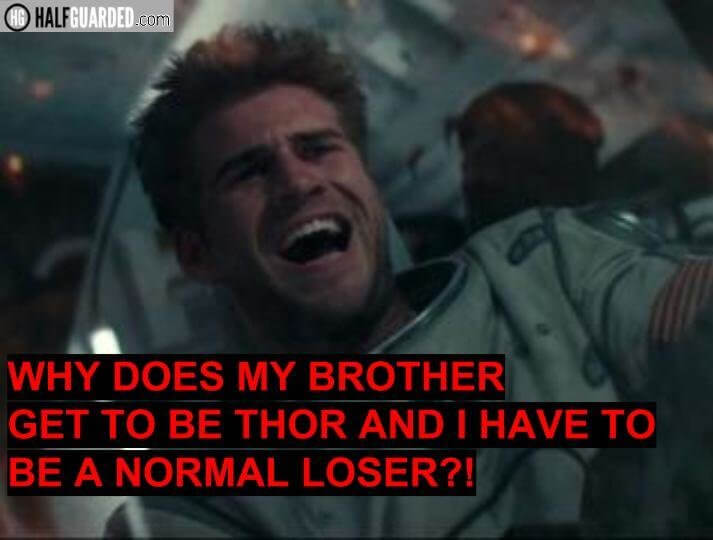 Independence Day 3 WILL BE WRITTEN BY
Roland Emmerich will be joined along side Dean Devlin, who wrote the first two with our favorite fat loser director.  Devlin's name sounds like a porn star.
Best Actor/Actress in the third Independence Day movie
Queen Latifa, easily, is the best actress in the third film.  She'll be THE BEST Evil Alien Queen ever.
Worst Actor/Actress in the third Independence Day movie
Jeff Goldblum.  They should just get the guy who says, "Can you hear me now?" and use him as the tech guru.  Just as believable.
Independence Day 3 RELEASE DATE
ID 3 will come out on July 4th, 2019.  Doesn't matter what day of the week that is, that's the release date.
Independence Day 3 BOX OFFICE
The first film made a TON of money.  The second not as much but still a profit.  And Hollywood is nothing if not consistent in going back to properties over and over again.  The Independence Day 3 Box Office will be $400 million on a budget of $150 million.
Will Independence Day 3 Be Worth Seeing?
Only to see what Emmerich does when he can start blowing up non-cities and non-recognizable landmarks.  GOOD BYE TO YOU, MR. MOON!
Will there be an Independence Day 3 Online Release?
Yup.  Independence Day 3 will be on Netflix, HBO Go, Hulu, and Amazon.  Unfortunately.
Final Thoughts on Independence Day 3
I hope – really, really hope – that someone has a spaceship flying around with a light on in the window and everyone says, "ONE LIGHT MEANS BY LAND!  TWO IF BY SEA!!!!!!!"
Like this Independence Day 3 Preview? Check These Out!
Products Related to Independence Day 3