Loading ...
In 1985, a group of hormonal pre-teens captivated American audiences and the hearts of anyone aged 5-15, in a movie so loveable it scorched box office expectations and made 61 million in the opening weekend. In a delightful tale about a hodgepodge group of friends in search of a way to save their homes, located in the goon docks outside of Astoria, Oregon from a rich real-estate developer, Sean Astin as Mikey leads the "goonies" on the adventure of a lifetime.
To keep their families from moving, and the crew together, as a last-ditch effort, these adventurous adolescents found themselves on a treasure hunt, searching for the lost gold of the infamous mythical pirate, One-Eyed Willy. Would they find the gold in time to prevent Troy and his father from demolishing their homes? Would the evil Fratelli's beat them to the cache of wealth? Did the gold even exist or was it simply a legend?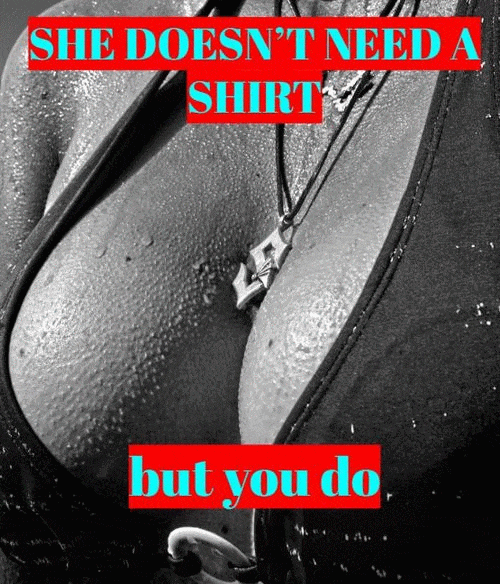 This epic tale created a generation of children pining away in their clubhouses creating treasure maps. Elaborate and usually worthless booby-traps were employed by countless groups of kids in hopes of catching their foes, and inspirational speeches were given in an effort to motivate friends to take advantage of "Our time, down here!" If your demographic was "prepubescence" in the 80's, you LOVED the Goonies.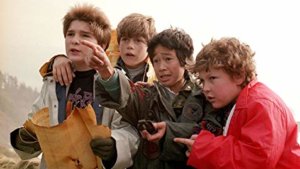 Jump forward 33 years to the present to the sequel! In a time where reboots such as Full House and the Connors make up the ever growing vast expanse of mindless unoriginal programming, Warner Brothers has done the unthinkable and actually created a sequel.
Not counting the Konami created "Goonies" game for the original Nintendo Entertainment System, this next chapter of the Goonies is entitled Goonies 2: Chunk goes to the moon! This movie, slated to be released in Summer of 2020, is not a spin-off, not a reboot, and not a vapid cash grab. In fact, all of the original cast members, sans John Matuszak who passed away in 1989, have been signed on for the sequel. Matuszak's character "Sloth," the loveable misunderstood and mistreated Fratelli sibling, will be played by Rob Corddry.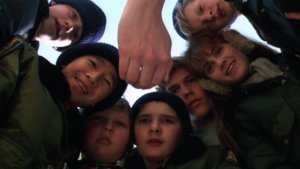 RUMOR PLOT OF GOONIES 2
The story of Goonies 2 begins back in Astoria, Washington. The goonies are all grown up, but most still live within the confines of the goon docks. Mikey and his older brother Brand, played by Josh Brolin, live together in their parent's old house. Mikey has become a miserable abusive drunk, who pilfered all of their treasure earnings on alcohol and cough medicine. Brand is at his wit's end as sanitation commissioner, as his employees are threatening to strike.
Mikey's best friend, Mouth, played by Corey Haim, has become a podcast sensation, with dreams of a career in Hollywood. His live-in girlfriend Stef, Martha Plimpton, has found a modicum of success as a topless dancer at the seedy strip club, One-Eyed Willie's. Data, played by Jonathan Ke Quan, is the top engineer for NASA and has designed a rare element scavenging space shuttle to send missions to other planets in search of resources that have become depleted on earth. He is in the process of selecting his first crew to go to the moon, and then to Mars.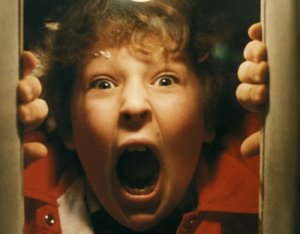 That brings us to the oaf of the group, Chunk. Having never been one to shy away from attention, Chunk used his slick talking and tendency toward exaggerations to garner a career in politics. After having served three terms in the Oregon Senate, Lawrence Woodford aka Chunk is looking to take the next step and become the state's first openly transgendered Governor, as Laurel Woodford.
CAST OF GOONIES 2
Oh yes, the Fratelli's are back as well. Mama Fratelli who passed away some time ago from laryngeal cancer, left behind her two sons Francis and Jake, as well as Sloth, to mire in their own corruption. Back in Jail, Jake has been repeatedly unsuccessful in escape but this time, he and Francis have cooked up quite the scheme to finally skirt justice, and get back what they believe to be rightfully theirs, the treasure of One-Eyed-Willy. Their soft-hearted slow-witted brother Sloth has not been heard from since being placed in the custody of the state for mental health reasons.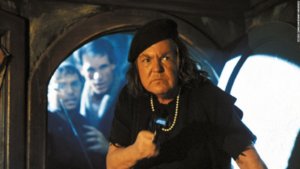 Evil pervert Troy has taken over his father's business and has become a wealthy real estate mogul. His recent purchase of Major League Soccer's Seattle Sounders has created turmoil as he plans to exact revenge on Mikey and Brand by bulldozing the goon docks and building a lavish and exquisite stadium in its place.
In this heartwarming action adventure and ill-conceived plot with holes so gaping they'd need their own porn genre, the Goonies must come together to save the goon docks, their families and the earth itself. How exactly will they achieve this? Have they lost their marbles? Find out in the Summer of 2020!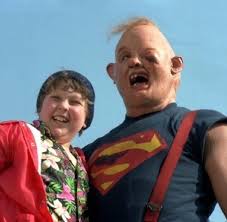 For more wackiness and podcasts galore, check out ComedySuplex.XYZ! Subscribe on iTunes to the Comedy Suplex podcart with hosts Mikey G and PeachMachine, bringing you a comedic take on professional wrestling and MMA. Listen to A Grappling Cooperative, with Nature Boy Jon for a classy retrospective on professional wrestling. If women's wrestling is your niche, we have that as well! Listen to WWE: Women's Wrestling Extravaganza with host Ed in San Antonio.