Loading ...
Beauty and the Beast 2 Story Options
There have been a few potential sequel ideas suggested by the various stars of the live action Beauty and the Beast. One of the big ones that came closest to happening was a slight tweak to the ending of the original for the live action film, with Gaston surviving at the end and having the Beast curse put on him instead of Dan Steven's character. CinemaBlend has more details on that.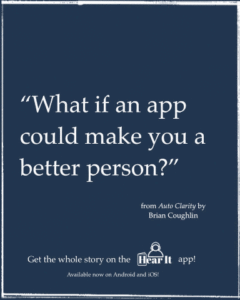 A second plot option for Beauty and the Beast 2 came from Belle herself, Emma Watson. Beauty said she'd like to have the followup continue to explore the life of Belle and Beast, and how they could improve the lives of the people in the town. Things were kind of difficult in town because their ruler was a monster, but Belle wanted to be a teacher, which is what Emma told Access Hollywood when interviewed about the potential sequel. Hey, when Beauty and the Beast is one of the highest grossing films of the year, from commercial powerhouse Disney, who obviously knows how to milk a franchise like they have with all the Marvel films and, you know, EVERYTHING THEY DO BECAUSE THEY'RE DISNEY. So there's definitely a few potential story options… but no one is talking about the most likely one: the plot of the ORIGINAL Beauty and the Beast 2: The Enchanted Christmas. That film was actually not a true sequel, but rather a supplemental story telling more of the details of Belle's time as a prisoner of her one true love and eventual husband…
Huh… that's a pretty creepy way to think of this story. It'd be like having a sequel to Brie Larson's The Room, but just to tell a mini tale of her harrowing time as a prisoner of a monster.
Beauty and the Beast 2 Trailer & Videos
Beauty and the Beast 2 Images
Beauty and the Beast Sequel Title Possibilities
Beauty and the Beast 2: The Enchanted Holiday (we can't say Christmas anymore)
Beastly – They just steal the show's name
Beauty and the Beast: Gaston's Redemption
Beauty and the Beast: Age of Ultron
Beauty and the Beats – co-starring Channing Tatum!
My Bestie is a Beast – this is also a title for a potential Dog Days sequel… so it's just a race to see who can claim it first, you feel me?