I Am Number 4 Sequel Poll:

Loading ...
The Strange Ones 2

Endless Love 2

Magic Mike 3

Beastly 2

Back Roads 2
Controversies surrounding the I Am Number 4 books/movies:
I Am Number 4 Controversy 1: James Frey is a big lying doo doo head?
The main controversy associated with I Am Number 4 is the issues around author James Frey, who cowrote the book under the pseudonym Pitticus Lore. Frey wrote a supposed memoir title A Million Little Pieces (not to be confused with the ABC show A Million Little Things) that was later discovered to have been largely fictionalized. It was heavily inspired by Frey's real life events, or so he says, but it was initially marketed as a memoir. He's been referred to as a fabulist, or one who creates fables. AKA A FRIGGIN LIAR.
Also, please do buy my latest memoir, Saving Pirate Brian. It's about the time I was a pirate. Well, I was kidnapped by pirates then was so charming and convincing that they let me go. Then I went home, got my army and came back and slaughtered the pirates. Oh wait, that was Julius Caesar. What a dude. Still, give me money.
I Am Number 4 Controversy 2: Alex Pettyfer is a total turd?
The other controversy associated with I Am Number 4 focuses on Alex Pettyfer's alleged domestic violence. He was dating his I Am Number 4 costar Diana Agron, who was said to be terrified of him following their breakup. She may have hid out in a hotel and booked the room under a fake name to keep hidden from him. Pettyfer also made enemies with Channing Tatum on the set of Magic Mike, which is why Pettyfer wasn't in the sequel. So… he hasn't done himself any favors.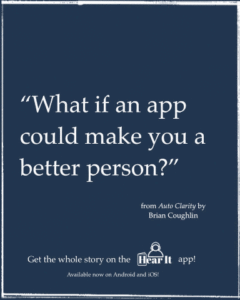 What will the I Am Number 4 sequel be about?
Nothing confirmed yet, but I really hope they bring back Timothy Olyphant's Henri. Maybe just in flashback but he's awesome and I'd love to see more of the relationship between Henri and John.
As for the actual plot, it may follow the second book of the series, The Power of Six. The stories seem to be mainly about these various number folks getting together. Number 7 had chapters in the book dedicated to her as she tries to find John after the battle at the end of the first book/movie. And somehow number 6's abilities probably matter. I hope Teresa Palmer's power is to get naked. Yowza.
What is the official title of the I Am Number 4 sequel?
I Am Number 4 2

I'm Numb 42

I Am Number 4: The Power of Six

I Am Nothing More than Molecules and Science!
I Am Not a Number!
I Ain't Gonna Eat That
Poopeater 3: I Wish I were Still Number 4
I Took a Number 2
I Am Numero 4
4Ever

I Am Number 4 Sequel Cast & Characters:
Alex Pettyfer as John Smith/Number Four.

Timothy Olyphant as Henri.

Teresa Palmer as Number Six.

Dianna Agron as Sarah Hart.

Callan McAuliffe as Sam Goode.

Jake Abel as Mark James.

Jeff Hochendoner as Sheriff James.

Patrick Sebes as Kevin.
I Am Number 4 Sequel Trailer: