Jumper 2 Poll: Would you JUMP at the chance for a Jumper sequel?

Loading ...
Upcoming Action, Science Fiction and Fantasy Movies:
Will there be a Jumper 2 or Jumper sequel/reboot at all? Will it have a badass name like J2mper or just stick with Jumper 2? Will Hayden Christensen return for the Jumper Sequel? We answer these questions AND MORE!
Jumper 2 Trailer
Jumper 2
First, yes, there has been talk of a sequel to Jumper (hey, people talk about Grown Ups 3 and Hancock 2, so why not?).
But what about Impulse, the new YouTube Red series directed by Doug Liman and based on the third Jumper book? Well, yeah, that's kinda like the sequel, but there's more to this flick than that. And that series isn't with Darth Vader before he became cool, so I'm going to mostly ignore than in terms of this preview, because this is all about making a true sequel to the original!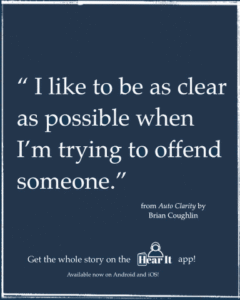 Second, it has not been given the greenlight to proceed by any studios, and the modest but by no means stellar box office of the first doesn't exactly lend itself to making Jumper 2. But what might it be about? I have some ideas:
Rachel Bilson's character will suddenly discover she's a jumper also, but her first jump will accidentally take her to the sun, where she'll die. Hayden Christensen will suddenly (EVERYTHING in the first was so SUDDEN, you know? like all the jumping?) discover he has a new power: to turn back time. With this new power, he will suddenly jump back in time and find his great love alive, and he'll kill his younger self to be with her, only to SUDDENLY discover yet another power: the ability to shit while jumping. He will spend the rest of the film slowly fading away a la Back to the Future (he killed his younger self) and shitting on great landmarks and in places where people will be grossed out, go to tell someone, only to return and find the poo has faded away… therefore making them look insane.
Story idea 2: It's all about raising a baby, and the baby wears… wait for it… a jumper. And there aren't any super powers and no Hayden Christensen and it's just the rest of your life once you have a kid and you'll wish there was a Jumper 2 instead of being a dad and why god why did I decide to start a family I could be on a beach somewhere with a large breasted local massaging my scrotum why god why. It's a comedy! Also, the baby looks like Nic Cage in National Treasure 3. Because America.
Who's directing Jumper 2?
Doug Liman is both pretty good, and a total turd-maker. I liked The Edge of Tomorrow, and Jumper was decently well made, but he hasn't really clicked with audiences in a while. Mr. and Mrs. Smith was also okay, but he just never gets past the basic, boring start. But I'd guess he'll return for Jumper 2, or whatever they end up calling the Jumper remake.
Honestly, I was just thinking Liman wouldn't be a bad choice to direct the potential I Am Legend Sequel. He has the talent and name appeal to make it at least somewhat interesting. He's the kind of director who elevates almost any concept (just look at the bad concepts he's directed and made moderately decent films out of!)
He also has a talent for connecting with a younger audience, so he could… jump on the Vampire Academy sequel also.
Jumper 2 Writers
Well, David Goyer wrote Jumper (he also wrote Blade, and seems like the kinda guy who could write a Dracula Untold Sequel and make it decent, but I digress), but he's moved on to a heck of a lot better stuff, including Christopher Nolan's Batman trilogy and the Man of Steel/DC Universe stuff. But he also wrote and directed Blade 3: Trinity, so he'll do whatever for a buck. Jumper was based on a novel by Steven Gould, who actually wrote a sequel that had David and Millie married, and David working for the NSA. Oh, and in the sequel book Millie really does discover her ability to jump, so that bullshit from a few lines up was sorta spot-on. I'm a genius.
Jumper 2 Pictures
Jumper 2 Release Date
Jumper 2 releases at some point in the future, probably never, but I'm gonna say 2017. That's only 9 years after the original.
Best Actor or Actress in Jumper 2
This one is a toss up. Is it the incredibly cute but terrible Rachel Bilson? How about Darth "SUCKS AT ACTING?" Or the brief cameo by Kristen Stewart? Note I didn't even add in why she sucks at acting, I just put her name there and on reflex you shit yourself a little.
Worst Actor or Actress in the Jumper Sequel
The worst actor in Jumper 2 is all of the above. Jamie Bell doesn't suck totally though. Except he was in the Fantastic Four reboot…
Should you want to see a Jumper Sequel?
Oh yeah. Just get crunked first (crunked on Dredd 2 juice). Crunked in this sense means "To shit oneself while wearing an adult diaper that is not properly fastened, therefore allowing the slow dribbling of excrement down your leg." For some reason, it seems to fit the film.
Jumper 2 Box Office Predictions
I can't imagine the Jumper 2 Box Office will be very high, but the first film did make $230 million globally (hey, that's more than Zombieland 2 should expect, and that will likely be greenlit). YEAH, I KNOW. And on an $85 million dollar budget. YEAH, I KNOW. So it might make some bank. Sequels often do better than the original.
Final Thoughts on Jumper 2
Alright, I'm going to sneak this in at the end: I sorta liked Jumper. It was kinda dumb, and Hayden isn't exactly TALENTED, but he was just in that Jesus movie that made a ton of money and there's a new Star Wars flick coming, so people might actually remember who he is again. And I miss Rachel Bilson. Was she in a car accident or something? Whatever happened to her… flips to IMDB… Oh snap! She's on a TV show called The Heart of Dixie… nope, she ain't cute enough for me to risk watching that. Where's my cheese? I need some cheese.
WHAT? I'm in a cheese mood after all this Jumper 2 talk…
But what would make the next Jumper flick a little better is adding Jeremy Renner, who is all sorts of awesome, and this isn't like Star Wars, which George Lucas killed a while back. This has potential!