Loading ...

The Three Musketeers Sequel Possibility?
First and foremost, it isn't completely unrealistic to think there could be a sequel to the totally underrated 2011 Three Musketeers film, starring legends in the making Luke Evans, Logan Lerrrrrman, Orlando Bloom, and never over the hill no matter how crazy and honestly old yet still hot Milla Jovovich.
But it also isn't exactly likely. The first film, while sorta moderately star studded (I mean, there were a number of decent stars, plus Luke Evans who elevated the whole thing), didn't perform very well at the box office.
Star villainess Milla Jovovich even scolded the distributor Summit for not doing a good job with the marketing efforts, which is awesome. She should just go nuts on everything forever. She's like Jenny McCarthy only her children aren't morons.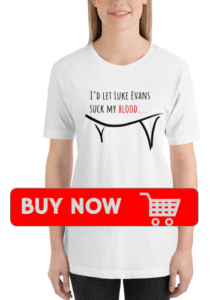 Three Musketeers 2 Release Date
This hasn't been greenlit yet, but there's just not enough non-comic book blockbuster fare these days. Fare? Fair? This is stuff that you consume.
Anyways, there needs to be more awesome blockbuster action films that aren't comic book focused. Not that I'm complaining. I just have eclectic, sexy tastes. I'm like a junkie version of Courtney Love. Only drunker and more of a mess. And I'm a dude. But my menstruations are killer.
Anyways, Three Musketeers 2 may release in early Fall 2020 at the earliest.
Three Musketeers 2 Photos