Season of the Witch 2 Poll:

Loading ...
Matchstick Men 2
Gone in Sixty Seconds 2
Raising Arizona 2
Mandy 2
When is the Season of the Witch sequel release date?
No official release date has been set for the Season of the Witch sequel, but it may be targeted for January, 2021.

Season of the Witch 2 Cast and Characters:
Nic Cage as Sir Behmen von Bleibruck.

Claire Foy as the Anna.

Ron Perlman as Felson.

Robert Sheehan as Kay von Wollenbarth.

Christopher Lee as Cardinal D'Ambroise.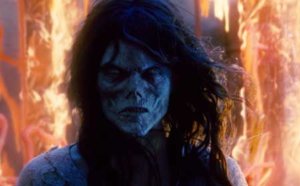 Will Dominic Sena direct the Season of the Witch sequel?
I can't see why not. Sena hasn't made a movie since Season of the Witch, most likely because it was kinda expensive and flopped hard. That said, he directed Swordfish back in 2001, which starred Hugh Jackman and made hackers sexy again, because hackers are always needing to be sexy, and he made Whiteout, which was a horror film but not based on my script, where a young man is… erased… from existence. Except you find out in the end he was never erased, but rather covered in a thick, sticky white substance. It was an adult film.
What will the Season of the Witch sequel be about?
Well, since the first finished with it being revealed that Anna, the suspected young witch, was in fact not a witch, but rather possessed by a demon. Nic Cage and Ron Perlman both died in the movie (sorry, spoilers but if you're reading a preview of the potential sequel to a relatively unsuccessful film, I'd say it's safe to say it's okay to be a little spoilery), and the film ended with the now safe young woman heading off with the sole survivor of the fellowship that was put together to get her to a monastery. She asked him to tell her of those who saved her, since she didn't experience the events of the film (it was the demon). The sequel picks up after that, with the young woman going through combat and religious training to become the most awesome knight of God ever. And that's the movie.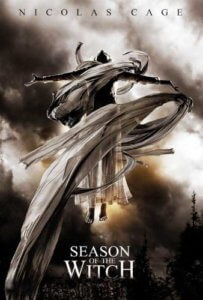 Season of the Witch 2 Trailer: