Loading ...
Upcoming Neil Blomkamp Movies:
Robocop 3 or Secondary Sequel
Neil Blomkamp Alien Sequel
Elysium 2
Neill Blomkamp is slowly turning into the next M. Night Shamalyan (is that close? I'm not looking it up). Burst out of the gates with an incredible movie that gets everyone's attention but then slowly people learn that the talent maybe isn't there. Blomkamp's latest slide was Chappie, which like District 9 and Elysium, has giant ideas but fails to fully pull them off.
All sorts of high concepts are found in Chappie, A.I., transferring intelligence, immortality, militarization of the police, and so on. The film though kinda flopped around.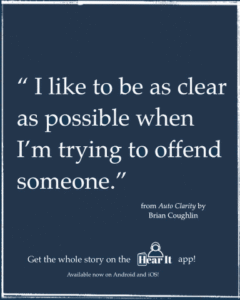 The Plot of Chappie 2
So, Chappie was this robot that gained sentience and is then acquired by gang members who try to teach it to learn and grow – so they can then use it to rob banks and stuff. It's also set in South Africa, even though I would've sworn by the previews that it was LA. Oh well, and throughout all of this, Wolverine hunts them. In the end, Chappie plans to murder one person and almost murders another. Before Chappie dies, he transfers his brain into another robot and also magically transfers human beings brains into robots.
Yeah. It wasn't the fun romp I was expecting either.
There really is a lot of potential there and I wanna see it fleshed out. What does it mean to be alive? To be conscious and sentient? But in Chappie 2, I want to see Chappie itself raise a baby robot! Has that ever been done? AI teaching other AI how to live? Most scenarios assume that the robots just learn everything right away because of how fast the internet moves and such but Chappie 2 will be about how the process of simply being AI isn't enough, it's about evolving into becoming "human" and the only way to do so is through experience.
You set Chappie 2 a few years into the future and boom: it's a somewhat touching father-son story.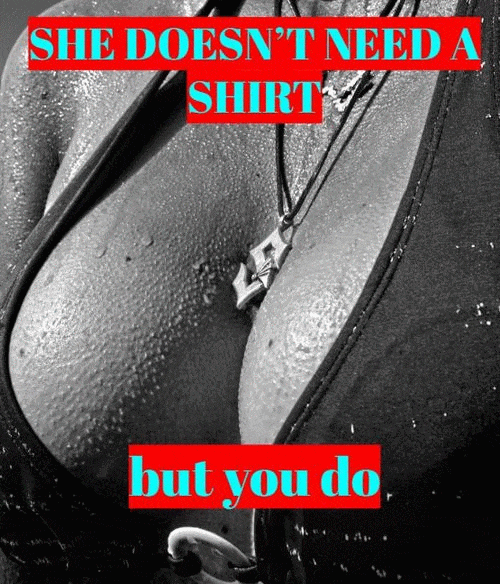 Will Neill Blomkamp Return to Direct Chappie 2?
Neill Blomkamp will direct Chappie 2, right? I mean, he sorta has to since this is his world. He wrote and directed the first one and while his career has so far been about doing one offs, the pressure of Hollywood will come calling eventually. Plus, I think he needs to redeem himself. He missed on a lot of things with the first film and should make good with a Chappie Sequel.
All this said, Neill has said he doesn't intend to return to this world, as he has other stories to tell. We can only hope he changes his mind.
Chappie 2 RELEASE DATE
Chappie 2 will be released September 2017. Production on Chappie 2 will begin this fall and won't take more than a few months to complete.
Possible titles for Chappie 2:
He's a rather fine Chappie
Charlie Chappie
Rose-Chappie's Baby
Chappie-Stick
Chappie 2: Rise of the Terminators (that seems unlikely)
District 10
Chappie 2 Movie Cast
Wolverine is gone so I say they go all meta with it and hire Liev Schreiber as the primary antagonist (probably runs an evil corporation.
Sharlto Copley did much of the acting of Chappie himself before they CGI'd in the robot so I really, REALLY wanna see Copley in the flesh be involved as a new, kind, Chappie mentor.
And the kid from Slumdog Millionaire will be there because he's got nothing else to do.
Chappie 2 TRAILER
Chappie 2 Movie Poster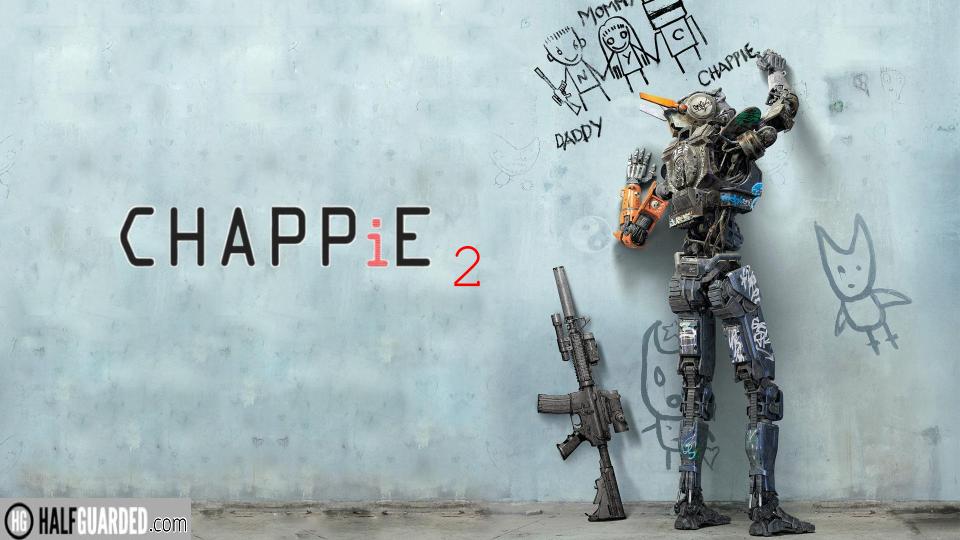 Chappie 2 PHOTOS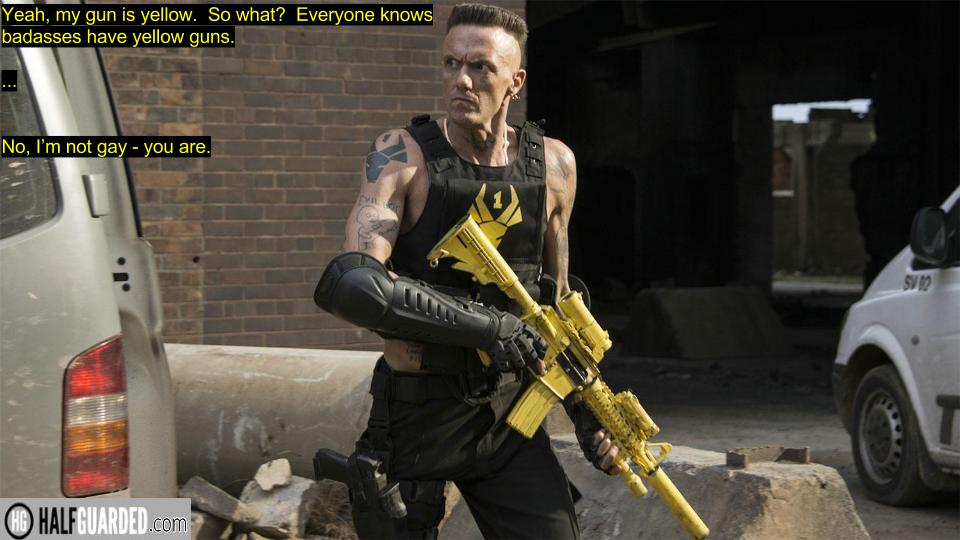 Chappie 2 WILL BE WRITTEN BY….????
Weren't you paying attention when I mentioned this before? Neil Blomkamp writes this thing and directs it but will be joined by M. Night to see if maybe they can capture the magic together!
Chappie 2 BOX OFFICE
Remember how we pointed out how Taken and The Purge are money making mints? Chappie wasn't like them but it did double its budget so that's good – and that was with bad press. If they pull it off exactly like I told them to Chappie 2 will make $300 at the box office.