About two weeks ago, an Atlanta man named Basil Eleby was arrested for allegedly starting a fire that caused a huge chunk of Interstate 85 to collapse. To date, no official number has been thrown out, but some analysts expect the repair costs could exceed $100 million.
What we do know is that it's going to be months before I-85 re-opens. In the meantime, the closed interstate has made Atlanta's already legendary congestion – constantly a contender for the top spot in international worst traffic rankings – even worse. Atlanta commuters (the bulk of them, it is perhaps worth noting, transplant whites from outside the South with strong liberal leanings and major hard-ons for public transportation) have taken their rage to social media, with some even tweeting calls for Eleby's lynching.
There is no denying that Eleby – a homeless man with 19 prior arrests who purportedly started the conflagration while smoking crack – is the most hated man in Atlanta. And when a good 2 to 3 million lily white suburbanites with non SEC stickers on their cars and stuck-up millennial urban supremacists of all hues of the rainbow are all clamoring for one man's extrajudicial slaying, I naturally feel it's my duty to defend the suspect in the court of public opinion.
Now, did Eleby technically start the fire by torching a plastic chair underneath an overpass for reasons that will only make sense to fellow crack smokers? Yes, that part is indefensible. However, that alone isn't the reason a huge stretch of federal highway collapsed. Now, you might be wondering how one piece of ignited patio furniture could cause several tons of concrete and asphalt to melt. Well, it's because the Georgia Department of Transportation (GDOT) – in their infinite, bureaucratic wisdom – decided to store a cache of plastic PVC piping under the bridge. Take it from a National Press Club award winning journalist, THAT ought to be the story everybody's talking about. For the sake of saving a couple of thousand dollars on storage fees, GDOT simply decided to leave highly combustible material underneath a major highway – or even worse, they were too goddamn ignorant to realize they left enough flammable construction equipment laying around to not only incinerate a federal highway, but send it collapsing to the ground. And what does that say about the overall quality of the infrastructure to begin with, when a multi-million (perhaps even multi-billion) dollar civil engineering job wasn't sturdy enough to survive a plastic chair fire?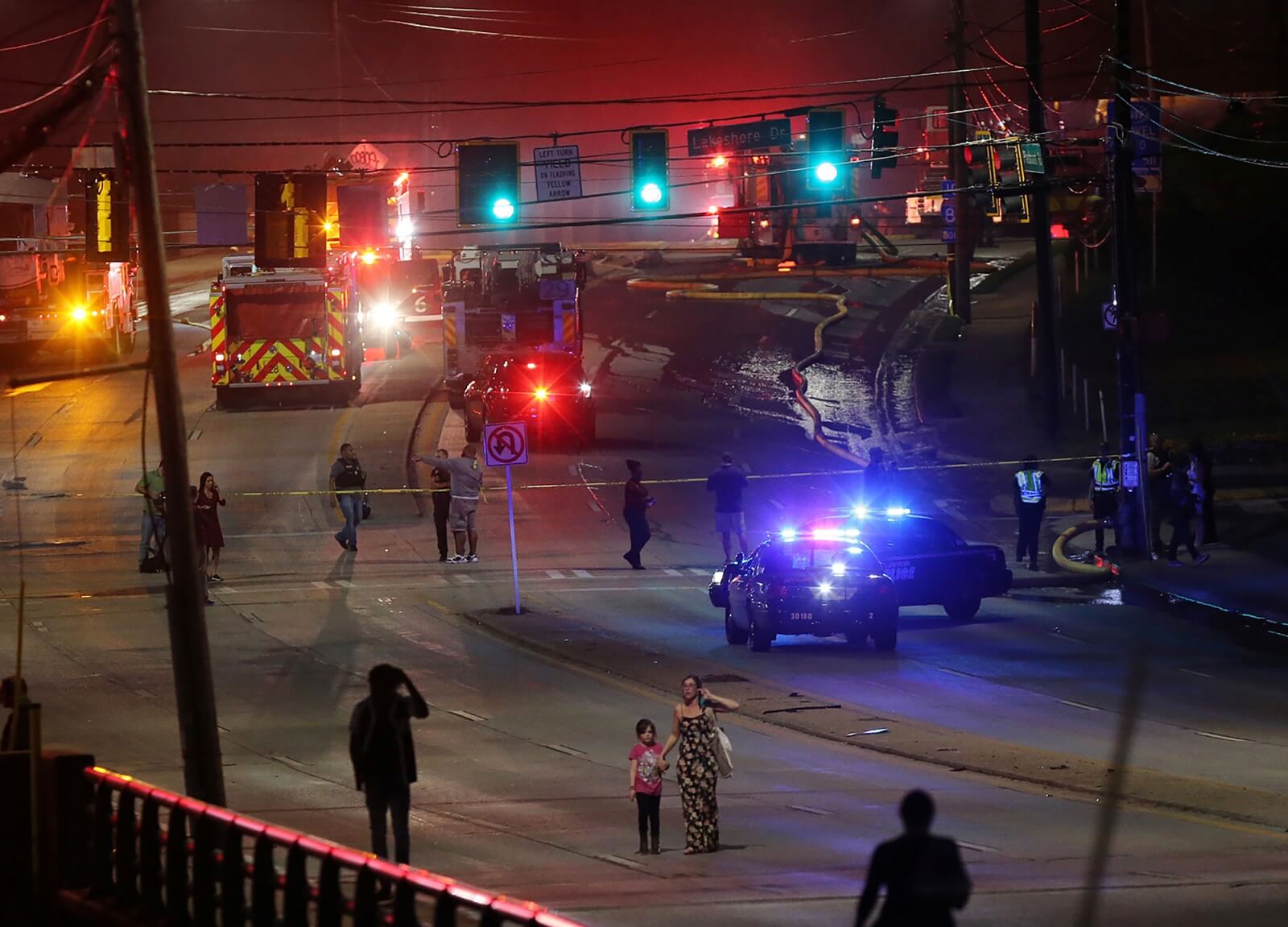 Just off the top of my head, I can think of at least four humongous stories stemming from the I-85 collapse that neither local media or national media has gone after:
Just how safe is our infrastructure? If a campfire started by a crackhead is able to take down a huge piece of federal interstate, just how sturdy should we expect the even

older

roads, highways and bridges in other parts of the country to be? Just how vulnerable are they to terrorist attacks, and what's being done to reinforce and remedy the most at-risk pieces of infrastructure in the nation? Everyday, we're literally risking our lives using government-owned (and taxpayer-purchased) infrastructure, and nobody's going to be held accountable for it?

Just why in the hell was there state-taxpayer-purchased, highly explosive building material being stored

underneath

a major commuter artery? If this Basil crack smoker is going to do time, whoever made that call for GDOT should be held equally accountable for the fire and spend just as much time in prison.

If Basil the crack fiend had been arrested 19 times for a litany of drug charges, why was he still on the city streets? He should either be in prison or some sort of rehab facility – which means the local government is too cheap to warehouse dangerous criminals

or

get them in some sort of drug abuse program. But honestly – what's the worst we can expect from local government

allowing

drug-addicted criminals to just roam around in general public life as a costs-cutting measure, anyway? I mean, it's not like any of them would ever set an interstate on fire or anything …

And lastly, why is a man

believed to be mentally retarded

just wandering the streets of Atlanta

unsheltered

? Apparently, the guy has held a steady job for almost 20 years, so he can't be that

mentally dysfunctional

. Oh, that's right, it's because public housing in Atlanta is disappearing, its homeless shelters are overflowing with rapists and legit psychopaths and millennial hipster Bernie Sanders supporters are driving up the costs of private market housing and gentrifying the hell out of the only

formerly

affordable neighborhoods in town, in turn forcing people out of the city altogether or – D'oh! –

causing more people like Basil to become homeless

.
But no, none of these things are the talk of the town, even though they all feed into massive civil infrastructure and institutional dilemmas that are 100 times bigger than one charbroiled block of concrete – and if left unchecked or unremedied, WILL lead to much, much larger public and social engineering disasters in the near future.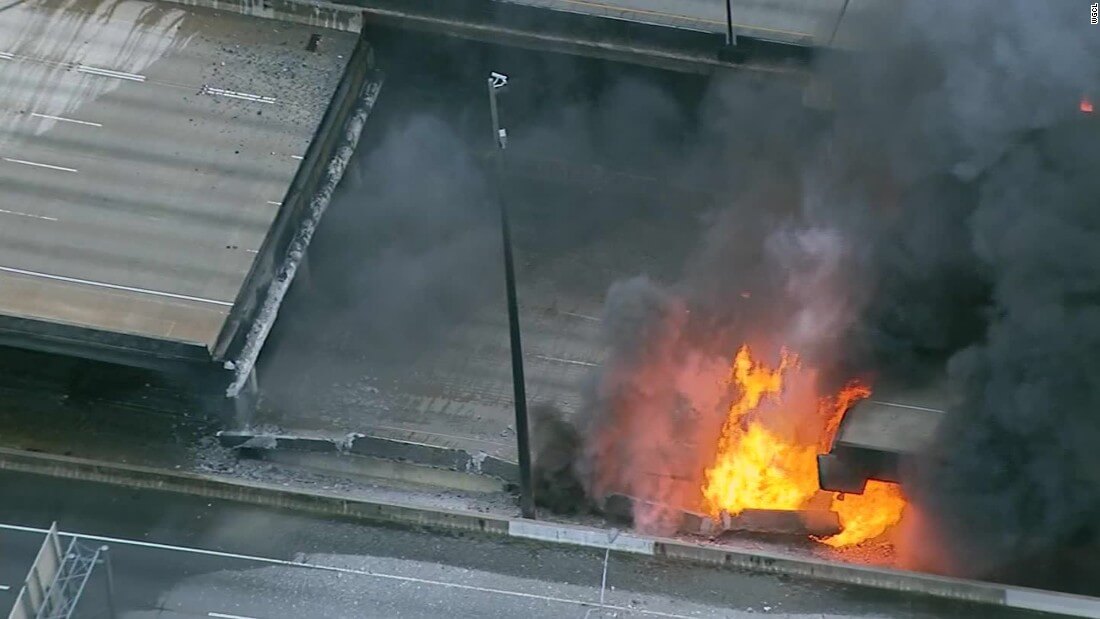 That's the problem, you see. Nobody can think about the long-term. All they can see is having to wait another 30 minutes in traffic each day, totally oblivious to the reality that traffic is so bad not because of a lack of public transportation, but because so many damn northerners and Californians have moved to the area and put too much stress on metro Atlanta's social and physical infrastructure. Atlanta doesn't have too many cars, it has too many people period, and every time a new wave comes in, another group of native Atlantans is inevitably pushed out. We have finite resources and finite infrastructure, but for some reason, the city's classist, Starbucks-chugging, bicycle-lane-demanding hipster elite thinks we can have an infinite number of (the right kind of) people to pack inside the perimeter without there being any sort of negatives whatsoever.
Basil Eleby is a scapegoat in the truest sense of the word. Atlanta's Millennial Douchebag Industrial Complex is ready to crucify a homeless black man as a stand-in for what are effectively social problems they themselves created.
Transplants are the ones A-OK with the state putting gasoline-soaked rags under roadways to save money. Transplants are the ones who have added millions of extra tons of wear and town on the city's roadways. Transplants are the ones demanding incarceration costs go down, while at the same time refusing to open their checkbooks for effective substance abuse programs or even halfway decent homeless shelters. Transplants are the ones bulldozing the only cheap places locals in Atlanta can live and putting up absurdly expensive mixed multi-use facilities. Transplants are the ones demanding the city spend billions on public transportation but not a goddamn dime on public housing.
Sorry pissed, Atlantans, but Basil Eleby didn't start the fire, he just fanned the one all those neo-carpetbaggers started 30 years ago – you know, the one that looks like it's eventually going to cause Atlanta to burn to the ground for a second time.