A long time ago,
A Galaxy Far, Far Away
George Lucas killed Star Wars and that was his right; God can kill his creation if he so chooses. With Star Wars Episode VII: The Force Awakens, many, many, many people were happy.  The trailers and teasers and photos and potential for greatness had not just nerds but the general public drooling.
I'm one of them. From seeing yet another version of the lightsaber to the return of Han Solo, it feels like a mix of old and new; nostalgia meets the future. And J.J. Abrams, who was able to successfully reboot Star Trek, while simultaneously respecting the previous material was an ideal candidate to bring Star Wars to a galaxy a little closer to home.
Abrams succeeded and then some, as Rogue One followed up TFA to even more praise.  With Episode 9 on the horizon, it's a good time to be a Star Wars fan.  These are some of the best, most fun Star Wars movies in a generation.
But it isn't Star Wars. It's fan fiction. Fan fiction that costs hundreds of millions to produce and will make billions in return but fan fiction nonetheless. And that's because Star Wars was and always will be whatever George Lucas said it was. Because he made it and he killed it.
The first six Star Wars films told the story as Lucas wanted. Good or bad, whether he wrote the script and directed them or not, those were undoubtably his films. His vision. Every ancillary "expanded universe" creation, be they comic books, novels, video games, or animated series, were only canon if HE said so. And: this was accepted by fans. It didn't undermine the quality of the work, and fans still enjoyed what they consumed, but they understood: Lucas is God and His word is Truth.
Lucas has nothing to do with the new Star Wars movies, shows, toys, games, anything. He got paid Scrooge McDuck-money and so Disney owns the franchise (and everything else from your childhood) and can whatever they want with it. Nothing wrong with that. And fans will enjoy what Abrams and the others cook up. And it may very well be better than the last three Star Wars films Lucas made (not a high hurdle, admittedly).
But only an author can tell his story, and Lucas has been the only storyteller so far. Everything that ever mattered was his. If someone took Romeo and Juliet and then in the final act had the two get abducted by aliens and then live happily ever after following their saving the universe, it might be a heck of a story but it wouldn't be Romeo and Juliet. That was what Shakespeare wrote and only what he wrote. It can't be re-written to have them secretly live and be happy: they die because Shakespeare says they died.
This isn't to say that all creations die the day their creator stops being involved in their narrative. Spider-Man is still very much Spider-Man even though Stan Lee hasn't had his name listed as writer (next to an artist who did all the heavy lifting) for some time. But that's due to the nature of the medium and intention of the creation. Some characters were always designed as part of a collaborative process, intended to grow and be written by others – basically every comic book character that was created as work for hire. Lee understood that Marvel comics owned Spider-Man and was thus the God of Spidey's universe.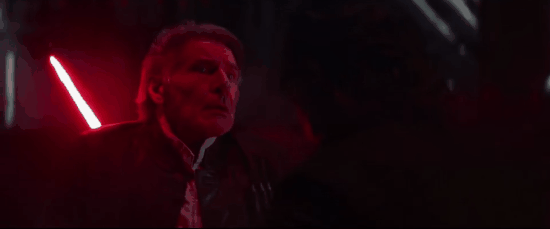 Lucas was never under such restrictions or control. He and he alone owned Star Wars. And, yes, he sold it off. And so now someone else gets to do whatever they want, but it's already come to light that ideas Lucas had and shared have been ignored. God is still speaking, that he's being ignored doesn't make his vision any less real.
And again, that's the deal Lucas made with the devil that is Disney. And again, billions and billions of dollars say Lucas got a sweet deal out of it. No pity for him. And I'm going to look forward to Star Wars Episode VII like every other nerd. And I can't wait for December. And it probably doesn't matter because it's just people with swords made of light fighting each other in outer space.
But it isn't Star Wars because Star Wars is dead. It died a long time ago.