Welcome to the only coverage of the TUF 23 finale on the internet.  In a weird quirk of history, it turns out we're the only ones doing PBP for the show.  Not sure why but such is life in the big
world of important MMAing.  So, sit back, relax, and enjoy!
And make sure to check out other stuff too.  If you don't then what has your life come to?
TUF 23 Finale FREE LIVE STREAM of consciousness RESULTS & RECAP – Preliminary Card – UFC Fight Pass – 7 et
Li Jingliang vs. Anton Zafir – Welterweight
Round One
Neither of you guys mean anything to anyone so you better go out and just slug like warriors…
Zafir with a TD early.  Passes to halfguard(Ed.com)(THERE'S THE JOKE!!!!)
Stann basically burying Li's "China Top Team."  Which is fair because … You know why.
Li used muscle to reverse but Zafir immediately gets a TD.  Scramble. And …. Li with a TD.
And out of NOWHERE, LI LANDS LIKE THREE PUNCHES AND FINISHES IT WITH GNP!!!
Winner: Li, R1, TKO

Should You Watch?
I was impressed as all hell.  Sheesh.
I get that people have won bonuses before by flat asking for them but … C'mon, dude.  Begging for a Harley and $50k… just stop, everyone. 
Jake Matthews vs. Kevin Lee – Lightweight
Round One
Aussie, Aussie, Aussie, nae, nae, nae.  Is that a chant?  It should be. (I have nothing against Matthews, I just like good chants.)
Matthews looks bigger here.  Lee doesn't give a shit though as he gets a power double leg slam.
Matthews shrimps to full guard and now looking to control posture for a stand up.
STANN JUST SAID THAT!  STOP READING MY MIND!!!!!!
My audio is off here.  Is that the case for anyone?  Tweet me and let me know. (No one will.)
Lee tries for a TD.  Matthews tries a whizzer but Lee takes the back.  Flattens the Australian out.  Pounding. This could be finished soon. And: IT IS!
Winner: Lee, R1, TKO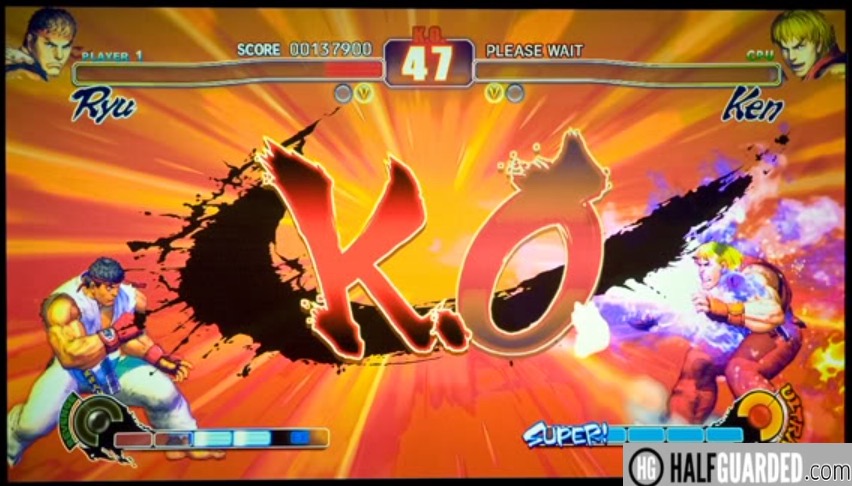 Should You Watch?
Sure.  Why not?  It won't waste your time or anything.
As I wait for the Big Prelims to start, women's golf is on FS1.  I hear, "She is good at striking balls."  I think I need to watch more women's golf.

TUF 23 Finale FREE LIVE STREAM of consciousness RESULTS & RECAP – Preliminary Card – Fox Sports 1 – 8et
Cezar Ferreira vs. Anthony Smith – Middleweight
Round One
Cezar just took him down a lot.  Did noting.  It was … Boring.
Round Two
Nothing happened.  This sucked. (I'm also on the phone with someone.)
Cezar prolly won with TD
Round Three
Cezar with a TD.  BoringGnP.  This sucked.   Hate life.
Winner: Cezar, dec.
Should You Watch?
NEVER!!!!
Josh Stansbury vs. Cory Hendricks – Light Heavyweight
Round One
These guys are TUF dudes, right?  Because they have the generic UFC shorts on.  Not even worthy of Reebok.  Anyways.  No one could impose wrestling so it was all sloppy striking.  I wasn't thrilled.
Round Two
These guys are mirror images basically.  They are all boxing, the occasional dirty boxing, and neither can do much in the clinch.
Hendricks sold out on an inside trip but missed it and Josh used it to take the back for a second before moving to half guard.
Josh doing some GNP.  Trying to pass but does' tend Big John stands them up.
They end up hugging immediately.  This sport can be kinda gay, ya know?
They're fighting hard but I'm just not feeling it.  Can't really say why.
Round Three
Josh takes Hendricks down right away.  Side control.  He's controlling well here.
Josh is recognizing the need to control the far side under hook and that's helping him a lot.
Josh is patiently landing elbows but he's also recognizing he's 2 mins away from a W.
Cruicifix.
Light pounding.  Nothing impressive.  Just the definition of "winning by points."
Winner: Josh, dec.
Should You Watch?
Nah.
John Moraga vs. Matheus Nicolau – Flyweight
Round One
From title fight to… This.  Poor Moraga.  Or not.  I'm not his family, what do I care?
Moraga moving forward as Nico circles.  After two minutes, neither guy has done much that warrants coverage.
This has been all point fighting so far as no one wants to expose themselves.
(That's code for: it sucks.)
Announcers talking about how this is a slow start for flyweights.  Yeah, umm, at 125, it seems as if we have found the weight where guys don't actually do a ton.  "Too good" if you will or: boring.
Round Two
I predict: they will both circle and throw isolated strikes because they're both used to being quicker than people and don't like to "bite down" and throw…
Nico throws and overhand right.  I don't think it landed or did anything.
Nico pumped a straight right than landed.  There's been two minutes and this is all I really have to write about this.
A minute to go in this round. It sucks.  Stann just said, "They are fighting to not lose."  Couldn't have said it better, GI Joe!
Round Three
"You gotta punch more" says Stann. They pay him for this.
This sucks.  No one has done shit for two minutes. I should've gone too..

Instead.
Moraga with a leg kick. This is horrible.
So… Moraga reminds me of a girl named Megan.  Yes, spelled like that.  AMAZING tits.  I took her V card.  It wasn't pleasant for anyone, if I'm being honest.  Still: world-class boobies.
Moraga shot and got stuffed so Nico is on top.  This is HORRIBLE.
Winner: Nico, split dec.
Should You Watch?
If you do, you are a horrible person.
Gray Maynard vs. Fernando Bruno – Featherweight
Round One
Oh.  Goodie.  Mr. Suck Ass is at 145.
YAY! Maynard is a loser.  No reason why, he just is.
Bruno just throwing like a mad man here.  This is absurd.
Maynard fires back.
Bruno with a Judo throw but Maynard uses his hips to get on top.
They're up.  Maynard grabs a half assed head lock.
Separation.
Bruno lands a left.
Maynard coming forward.  Bruno lands a lead right hook.
Slapping left from Bruno connects.
Bruno throwing like he just doesn't care.
Bruno ducks down but eats an uppercut.  Maynard pressing against the fence.
Bruno with … A TD!!!  Takes the back as Maynard scrambles.   Doesn't get the hooks.  Theyr'e in a 50/50 clinch.
Round Two
Both winging punches like strong ass amateurs.
Bruno shoots and Maynard uses it to secure an arm drag and get on top.
Maynard on top.  Throws a big punch.
Bruno trying to stand but Maynard keeping pressure and smothering him down.
Maynard dives on a guillotine.  Gives it up, takes the back, riding, punching, Bruno crawls to the cage.  Bruno stands.
Bruno tries a throw but Maynard just stuffs it with ease using his HEAVY hips.
Bruno trying for a rolling Kimura, like Saku.  Shocking: he doesn't get it and Maynard is on top.
Maynard with a pathetically easy TD off a trip.
Round Three
Maynard with a TD.  I'll bet he does jack shit with it.
I feel angry at them for not engaging in a Tough Man fight.  I'm childish like that.
Maynard continuing to keep Bruno down.  Oh.  Right.  He's pretending like he'll take the back.  Suuuuure.
Bruno scrambles up but Maynard holds on like a Stanford swimmer.
Bruno with a desperation guillotine.  Maynard defends it.
Bruno trying a TD.  Because that's what you should do when you're exhausted.
Winner: Maynard, dec.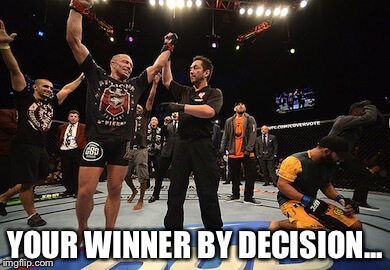 Should You Watch?
No.  This. Fucking. Sucked.
TUF 23 Finale FREE LIVE STREAM of consciousness RESULTS & RECAP – Main Card – Fox Sports 1 – 10et
Joaquim Silva vs. Andrew Holbrook – Lightweight
Round One
So.  Silva dropped him in like 20 seconds.  And it was ALL over.
Winner: Silva, R1, KO!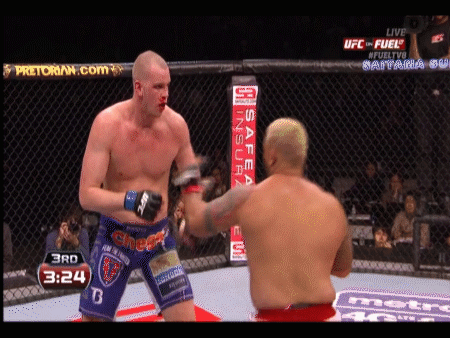 Should You Watch?
Ummmm.  Yes.
Doo Ho Choi vs. Thiago Tavares – Featherweight
Round One
I'll just go with Brazil vs Korea for this one.
Korea immediately runs out, tries a flying knee while Brazil shoots a double.  Gets it.
Korea, apparently, thinks he can hang with Brazil on the ground.  Right.
Tavares is smothering here, focusing on the hips, keeping Korea down.
But, Korea gets up.  Good on him.
They're sucking Korea's little Asian dick on commentary though.
Tavares gets a trip TD. Korea gets up.
Korea DROPS TAVARES WITH A RIGHT HAND OF DEATH!!!! OMG!!!!!!!!!!
Winner; Choi aka Korea, R1, KO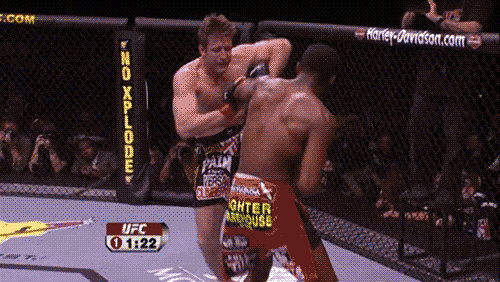 Should You Watch?
Holy. Fucking. Shit. Yes.
OK.  This BudLight commercial talking about Equal Pay for Men and Women is HORSESHIT.  It perpetuates a lie and is stupid.  Don't drink shitty beer.
They just showed a Lesnar v Hunt commercial… OMG I WANT TO SEEEEEEEE!!!!!!!!!!!
Ross Pearson vs. Will Brooks – Lightweight
Round One
This could be awesome… It's Bellator vs….mid card UFC!!
Ross throwing more kicks early.
Brooks shoots but Ross stuffs it easily.
Brooks fakes a right then lands a left kick to the body.
Brooks is looking for an over hand right hand counter.  I.e. The Liddell.
Oh.  BTW.  He isn't landing it…
Brooks with another shot.  No go.  Ross now has double under hooks.  SHAME ON YOU, WILL "America" BROOKS!
Round Two
Brooks lands a right off his jab early.
Both guys see VERY evenly matched.  Good for you, Joe Silva.
Brooks shoots and gets an outside trip TD.  Beautiful shit.
Brooks controlling and landing a few punches.  Ross defending (like a vet!!!!) but this is a big TD.
Ross scrambles to his feet.  Brooks holds on tight, drags him down, tries a switch, but Brooks recognizes and stays on top.
They're on their feet. (LOOK AT ME KNOWING PROPER GRAMMAR!!!!!)
(Even spelled grammar correctly.)
Brooks landing a nice elbow in the clinch against the fence.
Round Three
Ross landing early with a jab and hook.
Brooks takes it though and initiates the clinch.
They're very close.  Exchanging punches.  This favors Ross.
Brooks looks gassed.  Roads is now teeing off.  Picking his punches.  Hooks. Uppercut.
Brook grabs the clinch.
Ross gets away and is DESTROYING the body.  Ugh.
90 seconds to go…
Brooks with a HUGE TD.  But Ross is right up immediately.
Brooks is now looking for a TD off the clinch but Ross stuffs it with ease.
Winner: Brooks, dec.
Should You Watch?
I liked it.  Very highly skilled.  But if you don't watch it, I won't judge.
I won't lie.  I don't give a shit about anything but the main event now. 
Amanda Cooper vs Tatiana Suarez – Women's Strawweight Finale
Round One
Suarez with a quick TD.  That was REALLY easy.
Cooper grabs an armbar. No!
Suarez on top after a scramble.
Suarez with good pressure but Cooper uses he momentum to do a BJJ 101 Sweep and end up on top.
Cooper tries a guillotine.  No dice.  Suarez passes with ease.
Suarez pounding here.  She's leaving herself open to a triangle but she bullies her way to a pass.
d'Arce choke.
Japanese neck tie.  IT. IS. OVER!. (As they say)!
Winner: Suarez, R1, sub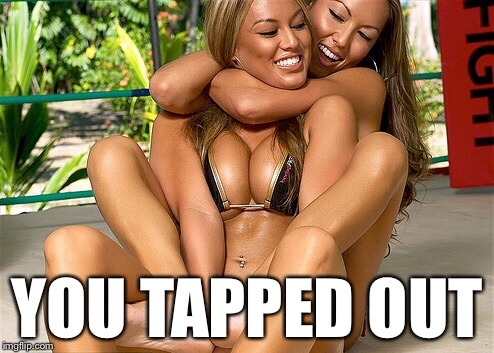 Should You Watch?
I liked it.  You might like it.  A chick who beat CANCER won.  That's something.  Right?
Andrew Sanchez vs Khalil Rountree – Light Heavyweight Finale
Round One
No.  I don't care about either of them either.  It's fine.
LOL!  Sanchez apparently said, "I don't know what he's been doing to be so huge."  Training w Jon Jones?  Or ATT?  Or … He uses steroids.  That's the joke.
Sanchez with a nice TD. Controlling the hips and keep Roundtree down.
No.  Roundtree stands.
Sanchez with a slick TD.  Well, not slick, but it was easy.
I'm writing a lot about a fight that doesn't have much happening…
Round Two
Sanchez continues with the wrestling.  It isn't that technical but it might just work here as Roundtree doesn't seem  to know how to wrestle.
Aaaaaand: there's the TD.
FUCK!  This feels like it's going three.  Fuck this.  I'm pouring another drink.  I'll come back if ANYTHING happens…
Three…
Crowd BOOOOOOOOOed after the last round.  Who could blame them?
Sanchez got a TD.  He did NOTHING with it.  Crowd boo'd "YOU ARE A PIECE OF SHIT AND I HOPE TO NEVER SEE YOU AGAIN!!!'
Something like that.
I cannot believe how awful this is.  I wish BOTH of them ill.  I hope they never succeed.  I want them to be homeless one day,
Winner: Sanchez, dec.
Should You Watch?
If you do, NEVER COME BACK HERE AGAIN! This was pure garbage.
Joanna Jędrzejczyk vs Cláudia Gadelha – UFC Women's Strawweight Championship
(Btw, I know this is legit inappropriate but I don't care: I think they are both INCREDIBLY sexy.  I like them as badass fighters but they're also just … Sex.  Maybe I like strong women???)
Wait… A pic of Joanna Champion:
Round One
I am UBER up for this fight…
btw, this will be "Champion" vs "Claudia" for writing purposes.  Because I'm American and can't do foreign names.
They listed Champion as "115.5" which cannot be right because title fights don't get any allowance on weight…. WAY TO FUCK UP, UFC!! Screen just said 114.5. Buffer said 115.5.  I bet the screen was correct.
THIS COULD BE AWESOME!!!!!!
Claudia with a quick knockdown that stunned Champion.  Claudia then follows up w a TD and heavy hip control…
Claudia threatens a d'Arce but gives it up as Champion stands.
Claudia wants to make this a brawl.  Champion trying to keep distance and move.
Buuuut: Claudia is pressuring well so far.
The Brazilian with a TD!
Some GOOD GnP from Claudia.  Champion using the underhook to stand and wall walk.
Chapion has incredibly fast hands.
And kicks.
FUCK!  Champion showing heart and this is only the first five!!!
Round Two
I kinda wanna just… Watch this.  They're moving so far. And so technical.  It's beautiful.
Claudia with a TD.  She's secured halfguard.
Champion looking to stand.
Claudia grinding on the Pole.
GET IT??!!?!!??!?!??????
So far, Claudia is just overwhelming.
NO!  A judo throw fails and Champion is on top.
But only for a second. They stand.
Round Three
This is where Claudia gasses…
Champion snaps a combination to the head with her hands.
Claudia loading up on her right hand.  She uses it o transition to a TD!  But Champion immediately gets up
Claudia sticks with hit but Champion also keeps sprawling!
Champon slips in an elbow.
They are in the center and Champion is immediately aggressive.
Claudia looks tired.  That's not good…
Champion hitting punches. Kicks..up and down.
For every one strike of Claudia, Joanna lands three.
Claudia wit a TD but Champion is sprawling well.  She ends up on top.
Champion walks away and says GET THE FUCK UP!!!
Claudia lands a random right elbow out of nowhere and it hurts Champion.  But still, this is Champons's round.
Champion with a series of elbows in the clinch .
WHAT A FUCKING WAR?!?!?!?!?
Round Four
Champion is definitely fresher to start. Much quicker. Much sharper.
Claudia fires back in the clinch.  It seems likeClaudia is most effective in the clinch because she is simply gassed…
Champion s landing at will.  Claudia is tired as shit. Champion is winning everywhere.
Round Five
FUUUUUUUCK!!!!  I just wanna watch this.  See you you in five, you aspie fuck…
This will be close….
WINNER: JOANNA CHAMPION!!!!!
Should You Watch?
It as very technical and impressive from Joanna. Helluva Fight.  Not the greatest fight.If you miss it that is ok.  Still, I liked it.
Look an Joanna!!!!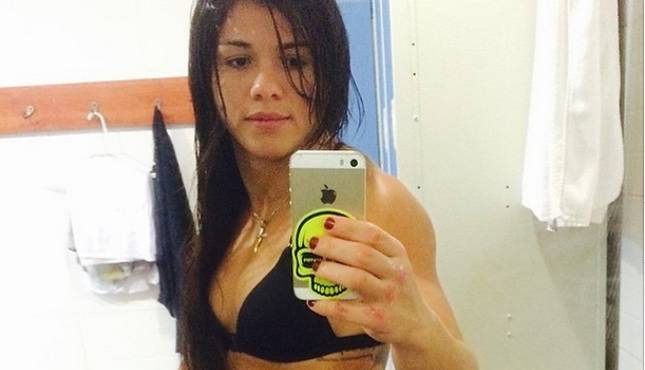 Quick & Dirty – TUF 23 Finale FREE LIVE STREAM of consciousness RESULTS & RECAP
(Winners in BOLD)
Champ Joanna Jedrzejczyk (114.5) vs. Claudia Gadelha (115) – for the UFC Women's Strawweight Championship
Khalil Rountree (205.5) vs. Andrew Sanchez (199.5) – TUF 23 light heavyweight tournament final
Amanda Cooper (116) vs. Tatiana Suarez (115.5) – TUF 23 women's strawweight tournament final
Will Brooks (156) vs. Ross Pearson (155.5)
Doo Ho Choi (146) vs. Thiago Tavares (146)
Andrew Holbrook (155.5) vs. Joaquim Silva (155)
Fernando Bruno (146) vs. Gray Maynard (145.5)
John Moraga (126) vs. Matheus Nicolau (125.5)
Cory Hendricks (204) vs. Josh Stansbury (205.5)
Cezar Ferreira (186) vs. Anthony Smith (185)
Kevin Lee (155) vs. Jake Matthews (156)
Li Jingliang (171) vs. Anton Zafir (170)