Taken with Tits.  That's what this is.  That's the only reason I even wanted to write about this film, so I could note TAKEN WITH TITS as a title.  The dudes have had there chance in this world, haven't they?  We play all the badass vengeful characters in the world: Taken. Sleepless. The Accountant. John Wick.
But, no longer!  Now we have KIDNAP, starring Halle Berry!  What a fucking title that is.  It's not Kidnapped or Kidnapping or anything, it's Kidnap.  Realize that someone made six figures to come up with that fucking name.  Fuck Hollywood.
We've asked out industry contacts for their thoughts and now we tell you everything about the sequel to KIDNAP.
DO YOU WANT TO SEE Kidnap Movie 2?

Loading ...
The Plot of Kidnap Movie 2
I like to think this is actually a sequel to Berry's THE CALL!  Kidnap. The Call. Jeezuz, lady, you're desperate for anything where you're the lead, aren't you?
In the first Kidnap, her kid gets kidnapped right in front of her eyes.  She tracks down the bad guy, saves the day, all that.  Do you really think the second film will be any different?  And don't give me any horseshit about it being unbelievable that her kid gets kidnapped a second time: Taken and 24 both have burned through multiple kidnappings of their protagonist's kid.  If Jack Bauer can't keep his kid safe, I don't give Storm much of a shot either.
The good news is: TITS!
Halle Berry is 50 (FIFTY!) but still has a smoking bod, near as I can tell.  Remember that movie, Swordfish?  She got her tits out in it.  Hell, it was one of the selling points!  I'll never forget that they legit marketed it around, "Hey, you can see this famous person's boobies."  And she claimed she got like $500,000 to do it too.  Which is smart as fuck.  Think of all the rube celebrities who got exposed during The Fappening and got fuck all payment.  She got half a million fucking dollars to do what Mystique ended up doing for free.
My favorite part about that anecdote is that she then did Monster's Ball, where Bad Santa buttfucked her, and won an Oscar.  She fucking KNEW she was gonna be all exposed at some point and her first two go arounds got her a ton of money and an Academy Award.  Then: she made Catwoman.
The Kidnap Movie 2 DIRECTOR
Luis Prieto directed Kidnap.  He's from Spain.  He's also directed nothing but what appear to be loser films.  Why would they bring him back?  Fuck that guy!  I'm going with my favorite: Luc Besson.  He's French, so it's just moving it from one crappy Euro country to another.  I bet he also likes tits.
Kidnap Movie 2 name is…
Time to spitball movie titles:
Kidnap: TAKEN WITH TITS
Kidnapped
Kidnapping
Dognap
Catnap
Dumb Ass Kid
Child Nap
Don't wake the kid, he's napping
Halle Berry's Tits
Kidnap Movie 2 Movie Cast
Halle Berry as Karla McCoy, Frankie's mother who is sent out on a mission to find her kidnapped child.
Sage Correa as Frankie McCoy, Karla's son who was kidnapped at the park.
Chris McGinn
Dana Gourrier as Deputy Sheriff
The POSTER for Kidnap Movie 2

Kidnap Movie 2 PHOTOS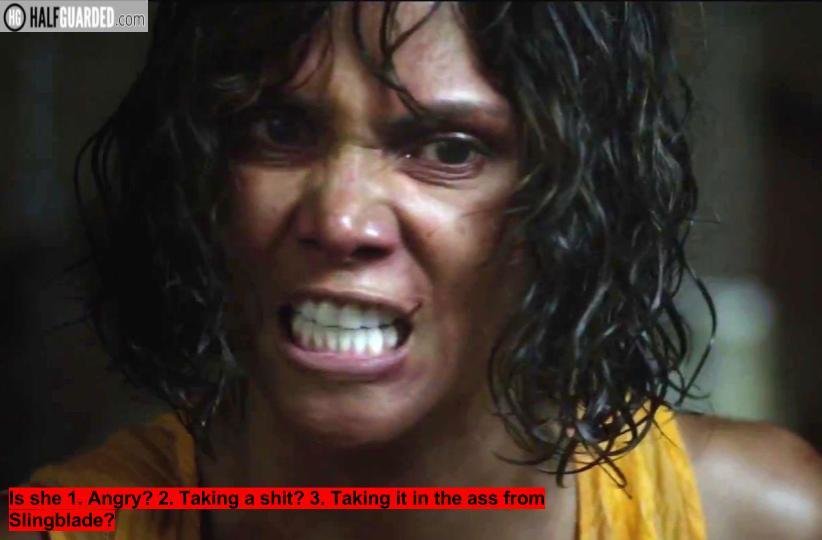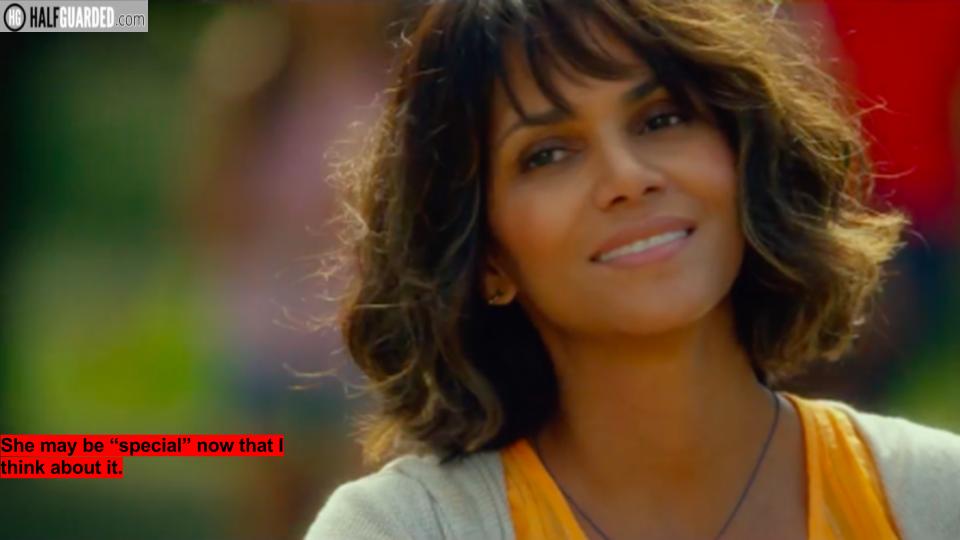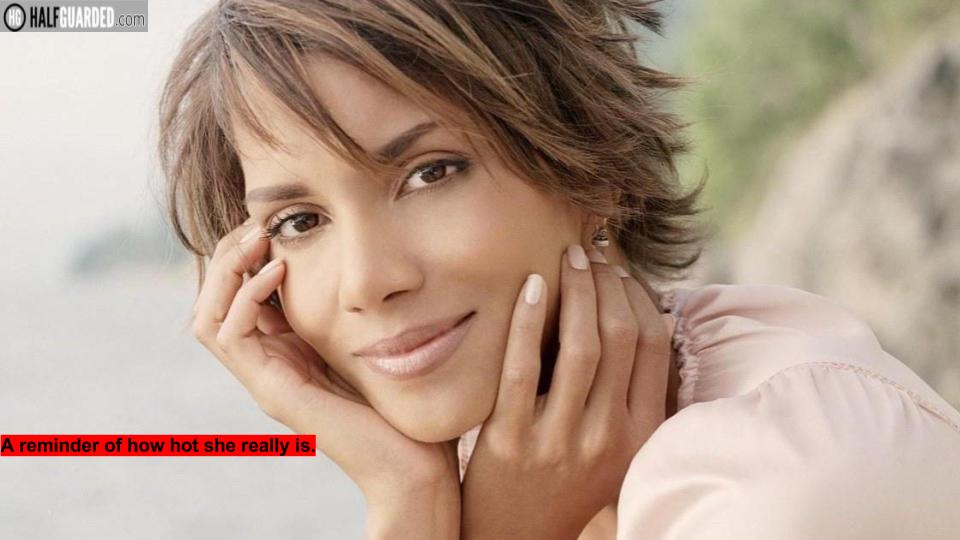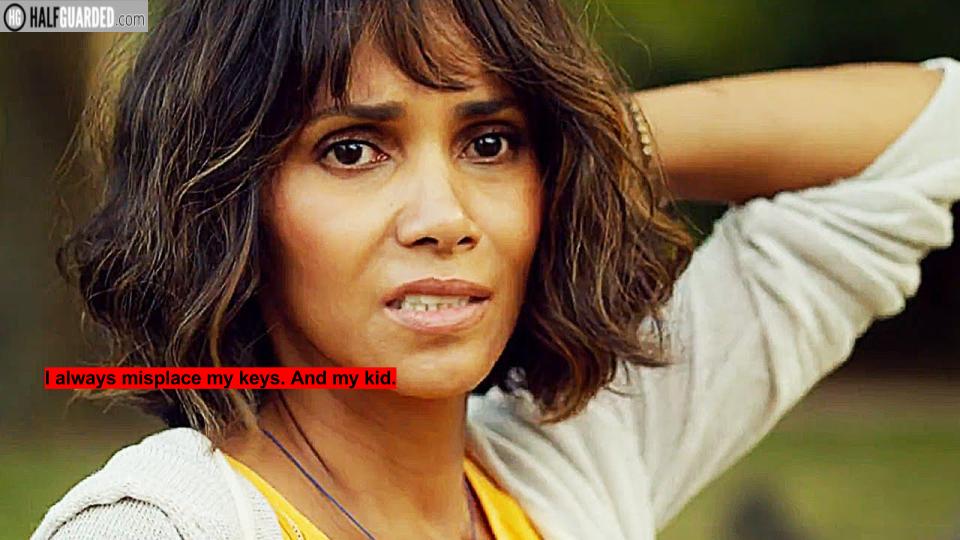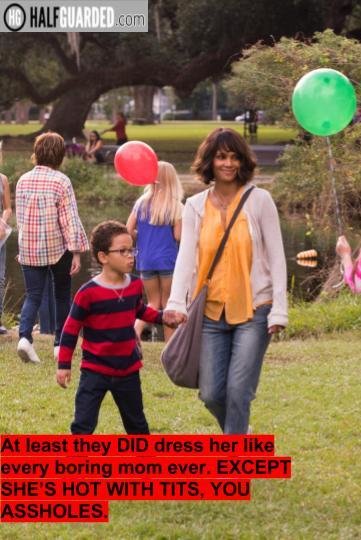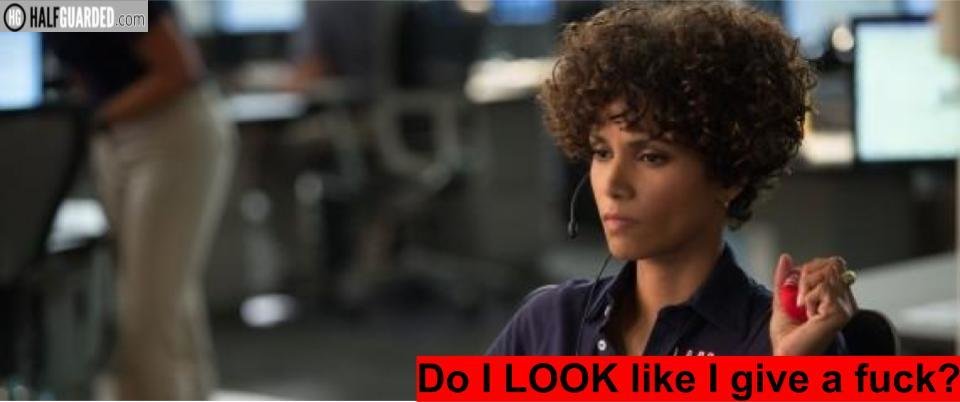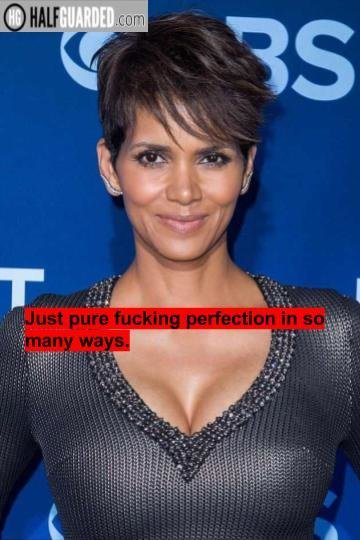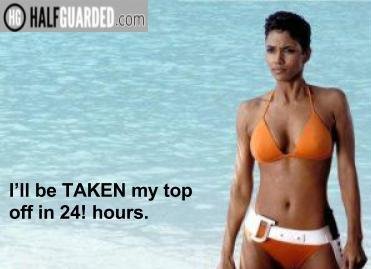 Kidnap Movie 2 TRAILER
It looks something like this, just with more tits.
Kidnap Movie 2 WILL BE WRITTEN BY
Knate Gwaltney wrote Kidnap.  That's it.  I'm SHOCKED that this thing didn't have multiple people involved.  It just screams "REWRITE!"  Anyways.  Gwaltney will write Kidnap 2.  (Look at that name, FFS. Knate? Those parents definitely shop at Whole Foods.)
Kidnap Movie 2 RELEASE DATE
2020.  Maybe.  No joke: Kidnap was filmed in 2014.  It's been on the shelf for THREE YEARS.  They keep delaying it for this reason of that, which can only mean that it's awesome, of course.  Kidnap 2: TAKEN WITH TITS will come out in February 2020.  Because why not?
Kidnap Movie 2 BOX OFFICE
The Call did good box office numbers.  It pulled in $70m on a budget of $13, so clearly there's a market for Halle Berry saving the day movies.  As always, I reference Taken as proof of what these types of movies can do at the box officie:
Taken: $22m cost; $226m box office
Taken 2: $43m cost; $376m box office
Taken 3: $55m cost; $326.5m box office
Kidnap Movie 2, the Kidnap Movie Sequel, will cost $20m and make $80m, that's $40m for each tit.
Kidnap Movie 2 PRODUCTS
---
If you liked this Kidnap Movie 2 Preview, Check These Out: