Once we get out of the 80's, the 90's will make the 60's look like the 50's.
That is according to Dennis Hopper.
Well it didn't quite pan out that way, as in hindsight there seems to be a nostalgia about the 80's manifesting in themed music nights and discos and there seems to be a glowing sense of enjoyment when people talk about the movies of the decade. Maybe looking back for all the excesses and falseness of the decade we all look back upon it and reminisce that this was the last decade that was actually fun.
Chew on that and agree or disagree all you want, but I have one last year of 80's movies to look at. So here I go with three films from the year that mean something to me as a film fan and one WTF? moment.
The Killer
I always have fond memories of my first brush with something that starts an obsessive interest in something. I remember the first Marvel Comic I read (X-Men 177), the first Stephen King novel I read (IT) and the first song I heard that made me want to go into a record store and start my music collection (Mony, Mony by Bill Idol…yeah I'm really bemused by this one).
Around 1994 I had another first, one that would plunge me deep into the colourfully titled movie genre of Heroic Bloodshed. This was a term actually coined by Western Fans for a style of Hong Kong action films, which I fell in love with from there gained an appreciation for all kinds of movies from the Far East.
Quite why I'd been compelled to seek out a five year old movie from the local video shop I can't quite remember. I have a vague recollection that it starred a guy who was considered the Hong Kong Clint Eastwood and considering the time there was probably a Tarantino connection (at the time I was seeking out anything Tarantino name dropped in interviews). One thing I do recall vividly was I was treating my first viewing of John Woo's "The Killer," serious enough that I rented it when I was assured my housemates in my student house were all out as I doubted their movie tastes open minded enough to be forgiving of a Hong Kong actioner complete with requisite bad dubbing. (In hindsight it was like I was smuggling a porn tape into the house……again).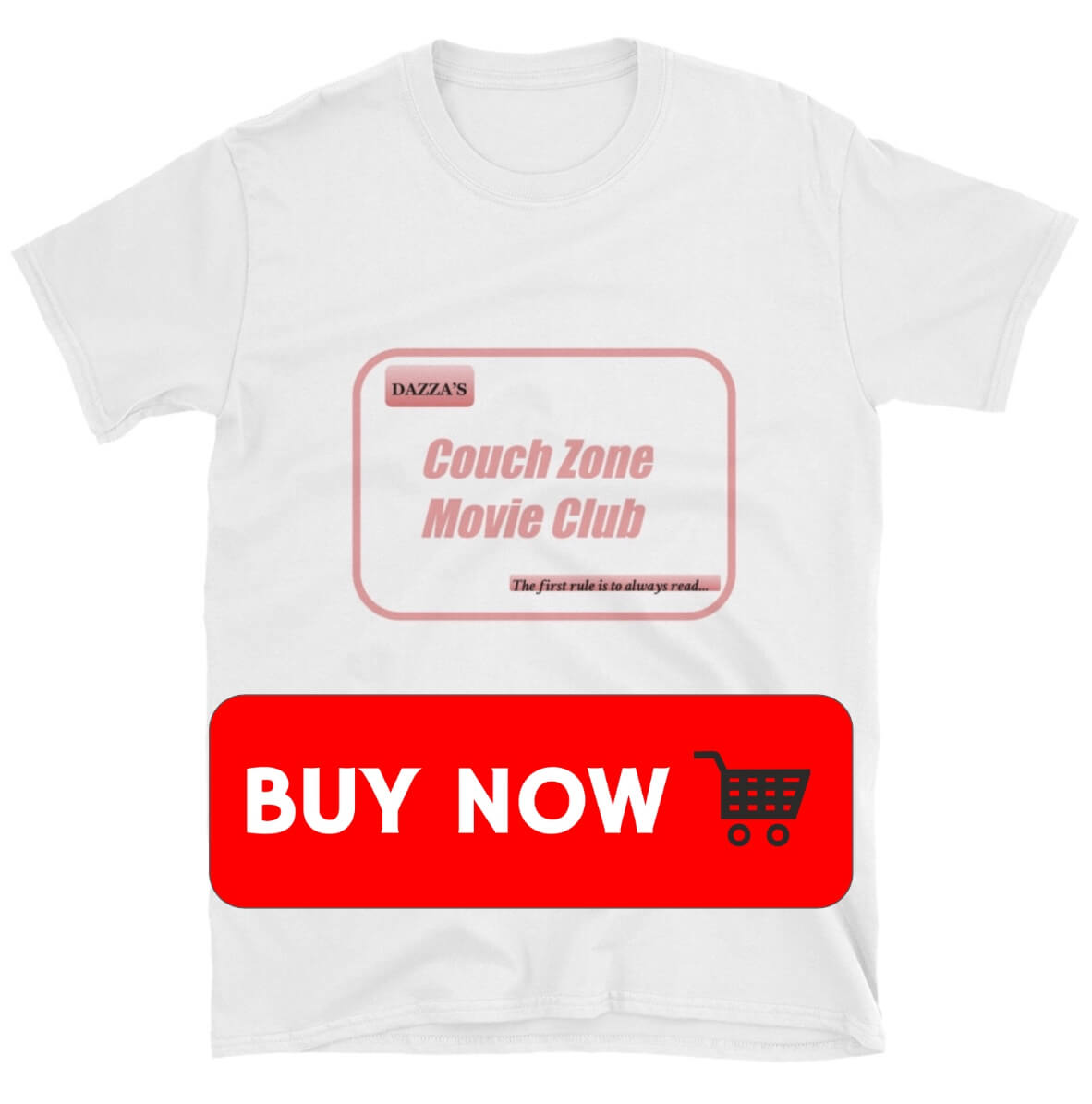 Whatever buzz I'd picked up on (The Killer had become a cult hit with Western audiences around 92-93) the Killer more than delivered on it. I was absolutely astounded by the opening scene, mesmerised at first with Chow Yun Fat seemingly having tapped into the world's supply of quiet charisma, sauntering through a nightclub on the way to a hit. What follows is one minute of non stop action that just like anyone who had not seen a Hong Kong action film before, I felt overwhelmed as if I was seeing the Sistine Chapel Ceiling after a lifetime of only seeing five year old's crayon scribbles.
In an absolute spectacle of violence and almost ballet level choreography, Chow wipes out an entire room of gangsters. He doesn't just shoot the bad guys, he blasts them, repeatedly. Firing two guns at the same time that boom like cannons he riddles them with bullets, some sent into spasms and torn apart by more than half a dozen rapid shots before they fall. At one point, Chow finds himself without a loaded gun and with the appearance of a shotgun wielding foe spies a pistol on the far side of a table and kicks the table downward to send the pistol in the air so he can catch it and dispatch his enemy. It's a wonderful over the top and imaginative moment.
While massively violent it's not a particularly bloody scene, until a young cabaret singer wanders in, is caught in the crossfire and to Chow's horror is accidentally blinded by a stray shot. While blood is not devoid in Hollywood action films, the shot of the girl Jennie, her eyes splattered with blood unsettled me on first viewing. After the incident Chow befriends the girl (unknown to her he is the hitman) and decides to take one last hit to pay for her to have an operation that will restore her eyesight. However after performing the Hit he's double crossed by his employers and has to go on the run from them and a policeman played by another Hong Kong star Danny Lee.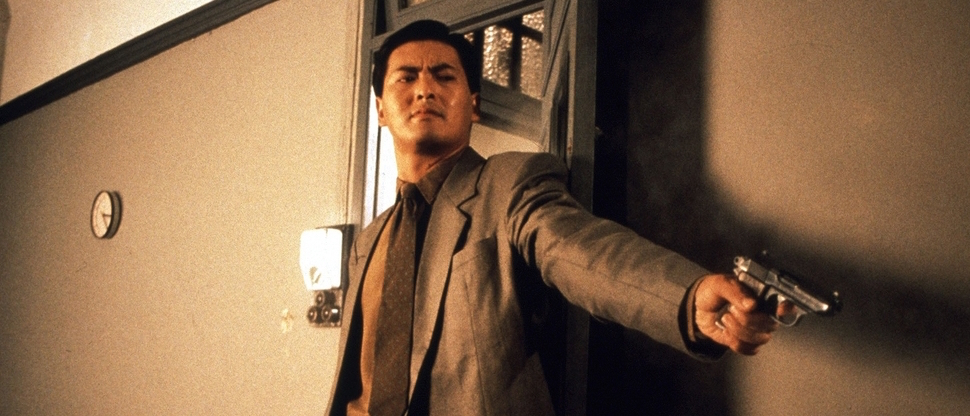 The action scenes in The Killer are relentlessly high octane and at the time ground breaking for Western audiences. Although they are elaborately staged, there is still a real grittiness to the action that keeps it grounded, especially when watched today and compared to the flippy acrobats of John Wick movies.
But it's not just the action scenes that made watching the Killer so astounding. All the hallmarks of a John Woo film are here, the themes of living with a code of honour, loyalty, brotherhood the iconic religious imagery and metaphors and of course Doves (nearly all John Woo films feature a scene with Doves). There's an unashamed indulgence of melodrama and a sense of morality that makes it even more alien to the western style of movies and so refreshing. It's also one of the bleakest of Woo's movies, with a gut wrenching finale and a heartbreaking ambiguous conclusion.
After The Killer I went through half a decade of being obsessed with Hong Kong cinema (as well as Japanese). I went from The Killer to Hard Boiled, then fell in love with A Better Tomorrow (still in my top five favourite movies) and when other non John Woo films began getting UK video releases such as Tiger on the Beat and God of Gamblers I spent the hard earned cash my parents gave me as a student to start to build up a collection. I bought the more obscure titles that began to flood the tape market to cash in on the craze and when that wasn't enough I found traders to get bootlegs of films not readily available.
This badly dubbed version of The Killer was the perfect spark to ignite my love for not only Hong Kong movies but opened me up to foreign films in general. It's a blistering action film that inspired many later movies, but it also has tremendous heart behind it.
Steel Magnolias
I love Steel Magnolias and by freely admitting to this hereby recognise that I relinquish all rights to any "man points" accrued or likely to earn in the future. (Me, Man points? hah, I've been driving twentyfive years and still can't parallel park). And I don't care, because this film is a delight. A warm, touching movie that also hits your emotions with an absolute sledge hammer blow right in the heart.
It was in my late teens that I first saw Steel Magnolias, and while I should have been going through an angry cynical stage and dismissed this movie of female friendships and relationships as hokey, sentimental nonsense, I instead loved it. I was charmed by this awesome cast of Sally Fields, Julia Roberts, Dolly Parton, Shirley Maclaine, Daryl Hannah and Olympia Dukakis as they brought to life this tale of friendship and camaraderie in a small town in Louisana.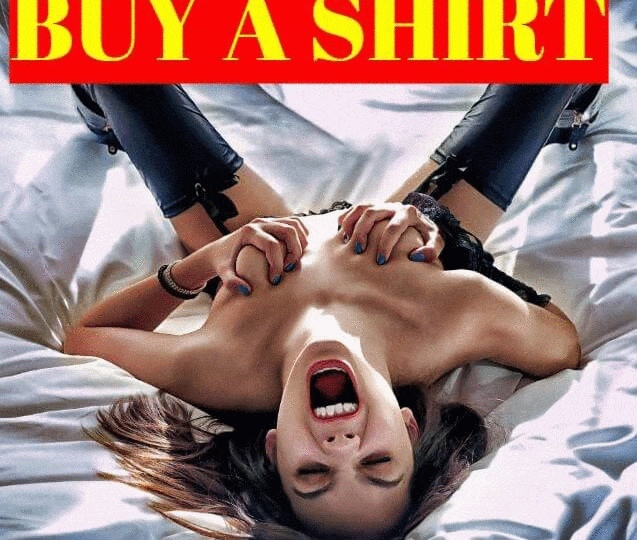 Skipping through key events in a several year period (with it's homage to small town values these events typically fall on holidays such as 4th July, Christmas, Easter) the film focuses on the changing lives on these diverse personalities. We sit in with them as they chat, gossip, make fun of each other, Truvy's (Parton) hairdressers is a popular gathering spot. Each has their own storyline, however the narrative is driven by the relationship between M'Lynn (Fields) and her daughter Shelby (Roberts). We start with Shelby's wedding day and go through her fight with diabetes and her decision to have a child against medical advice. Shelby successfully gives birth to a son, but which lead to complications and several years later she passes away.
There is a believable chemistry between the group that really draws you into the idea that these are close knit friends. Their loyalty and bond is so touching and tangible. In one scene where Shelby's father announces at a Christmas party that she is pregnant everyone celebrates, however the group all focus on M'Lynn knowing that this isn't necessarily good news. At Shelby's funeral the group break off from the rest of the mourners to be there for M'Lynn who is the last to leave the grave.
It's the dynamic and the performances that make the film so endearing. Sally Fields is exceptional, especially in the scenes where she is sat at Shelby's bedside while she rests in a coma and just tears at the heart strings following her daughter's death. There is a scene at the funeral while the well meaning but naive Annelle (Darly Hannah) tries to comfort M'Lynn by telling her Shelby is with God, the glare that Fields sends her is off the charts as is her screaming rant afterwards, decrying that it should be her as mother that passes away first.
The scene stealer however is Maclaine, who is tremendous as the bitter and hilarious "Ouiser" (pronounced Wheezer).
" I'm not crazy, I've just been in a very bad mood 40 years!" Maclaine as Quiser.
She's an amazing character, an acidic personality, a whirlwind of snarky comments yet incredibly lovable. Her rivalry, rapport and tormenting banter with Clariee (Dukakis) is one of the highlights of the film and it's levity saw both of them nominated for funniest supporting actress at the American Comedy Awards. Rightly so as the one liners and cutting barbs they throw at each other are hysterical.
This is a film solely of female friendship and companionship. Men play a part in all their lives as husbands, boyfriends and lovers but they are not the driving force or goal of their happiness. Rarely do we learn much about the men and there is not a single scene that the males have to themselves, because this isn't their story.
Steel Magnolias is a joyous movie. Many will dismiss it because of it's "chick flick" connotations but it's an uplifting tale that even with tragedy in it's main plot celebrates living and enjoying life. While come will baulk at it's small town sentimentality, the simple joys of celebrating occasions and holidays shine through. Even in the death of Shelby there is comfort to be found that she was able to share a few years with the child she never thought she would have. Even M'Lynn who was against Shelby getting pregnant and having seen how the birth has damaged her daughters body she can't help but smile and look upon her grandson Jackson with anything but smiles and love.
It's a cliche, but a nice one to embrace that life carries on. Tears are always eventually replaced by laughter (surprisingly in a hilarious ending to the funeral where Clariee tries to get M'lynn to punch Quiser) and in the final scene we see Annelle rushed off to give birth during an Easter celebration.
It's a positive movie that calls for friendship, kindness and goodness towards others, and I'll gladly embrace such a film and take those raised highbrows. Because God knows we could do with some of those old fashioned values these days.
Henry V
Robin Williams speech about Shakespeare in Dead Poet's Society really sums up the sometimes unfair negative reaction people have towards the Bard. Because the problems with the works of Shakespeare, is how they are presented, being monopolised as they are by intellectuals and arty luvvies. And let's face it, the enjoyment of Shakespeare isn't helped one bit by having the "comedies" rammed down our throats in the classroom by teachers trying to convince us that the gags are really funny.
The thing is Shakespeare created some really kick arse stories. The history plays especially were absolute epics, stories of all out warfare, bloody battles, scheming and back stabbing and fair bit of sex along the way. Imagine Game of Thrones without dragons and all that sister-brother action.
The one film that managed to take Shakespeare and plunge his work into a down and dirty direction was Kenneth Branagh's Henry V a title that no doubt had studio execs freaking out that audiences wouldn't want to see it having not seen the previous four movies. (Just to be a Shakespeare nerd Henry V is the in fact the end of a trilogy on the life of the young King as Henry IV Parts 1 and 2 showed the future King as a bit of a jack the lad, running with a pack of criminals as a young Prince. In fact some scenes from these plays were included in Henry V as flashbacks. Ok I'll shut up now. ).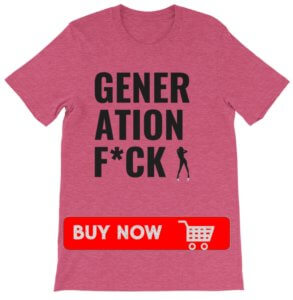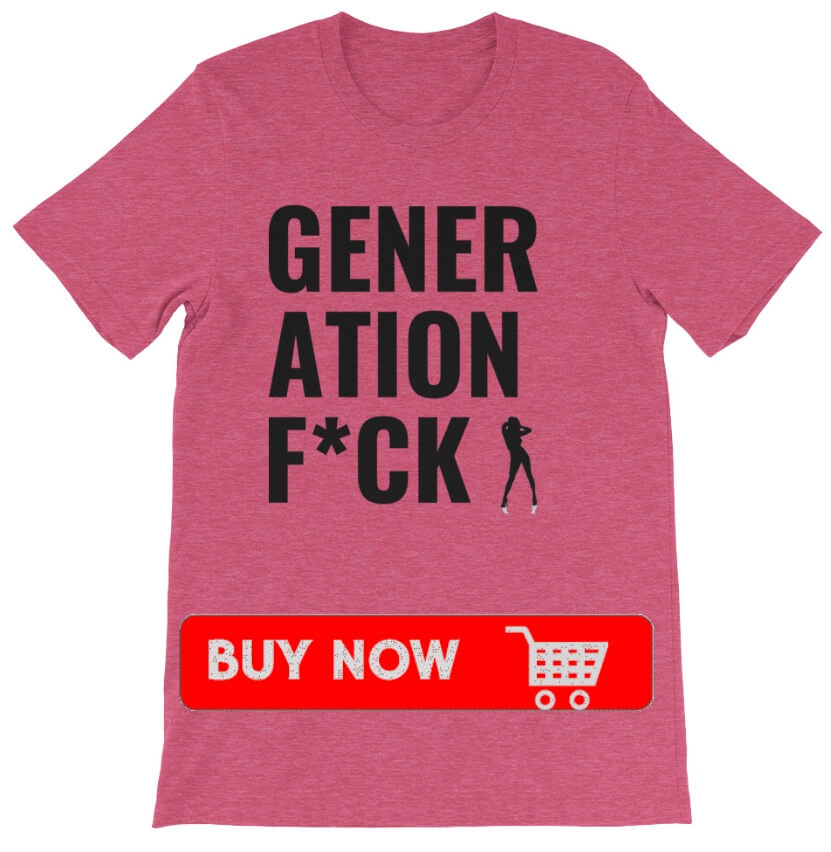 The story of Henry V sees the young king finding a loophole in ancestry that gives him cause to believe he has a claim to the throne of France. He invades France and leads his armies (this is back in the days when leaders actually went with their troops and had a bash themselves on the battlefield) through to the battle at Agincourt, where the English forces pull off a massive upset against a numerically superior French army (Fuck yes!!! Oh shit, spoilers!).
Comparisons can inevitably be made with the splendid 1944 Laurence Oliver version of Henry V. For a start Branagh is no Oliver, he can't match the grandeur and presence that Oliver oozes into his performance. But these are two very different films. Compared to the classical 1944 version, this version of Henry V is a gritty, rock and roll alternative for a generation who had started to see their war films through a 90's Vietnam movie perspective.
Branagh's Henry V has a modern, dirty and violent portrayal of warfare. The Battle of Agincourt gives the Battle of the Bastards a run for it's money in the gore stakes as the combatants fight until exhausted, caked in blood and mud. There's no medieval chivalry on display here, just plain murder on a battlefield. In one scene we see the Duke of York surrounded by French soldiers who descend on him like a mob and as he is stabbed to death he seems to vomit blood. And in one of the most infamous moments in Shakespeare we hear a chilling mass squeal of terror as the French break through the lines and slaughter the children charged with looking after the luggage and supplies of the English camp.
The violence in the 1989 version of Henry V has deemed some to label it with an anti war element. It certainly shows a more horrific portrayal of combat and the sickening aftermath, much more than the Olivier version which had a propaganda agenda to raise nationalistic fervour during the Second World War. However to me in the confines of the text of the play, Henry V can't shake a glorification of war because of the victory for the English and the stirring speeches that take place, especially the St Crispin's day speech, which sees Branagh deliver the most inspirational of pep talks with charm, charisma and stirring sincerity.
The film also omits from the play Henry's response to the slaughter of the children, which is to kill all the French prisoners. An act which has dubbed some scholars to judge him a war criminal and it's exclusion in an "anti war" film is curious, as if it;s attempting to paint him as the hero.
Henry V brings Shakespeare to the modern age, with an incredible emotional score (at times it rivals the gut wrenching tone of Platoon), that runs the gauntlet of sensations from sombre tragedy to that of an explosive , exciting spectacle. The siege of Harfleur is a shinning moment in the film, as Branagh set against a background of explosions thunders through his "Once more onto the breach dear friends, once more," rallying cry before throwing the vilest of threats at the city as to the fate of it's citizens if they do not surrender.
Just as incredible and adding to the volcanic, frenzied atmosphere of this battle is Derek Jacobi who in his role as The Narrator describes the action with venomous fury. Jacobi in this role is brilliant, his occasional appearances add breath taking gravitas and keep the film connected to the stage roots of the story, with his stunning introduction and his sombre epilogue where he explains the fall of England after Henry's death and it's loss of France.
Henry V is an incredible achievement and one of the most exciting additions to Shakespeare on the screen there has been in years. It won Branagh Oscar nominations for Best actor and Best Director and It encapsulates how Shakespeare can be as a blockbuster when let loose with flair excitement. Really it's sad that there was little follow up on the wealth of available material that is ripe for adaptation, with really only the Dicaprio starring ultra cool Romeo and Juliet making as exciting an interpretation.
Personally I would love a really kick ass, big budget attempt at Henry IV Part One, because that is an adventure story which has all the elements of action, comedy and rivalries which could make a great blockbuster.
Weekend at Bernie's
Funny how you look back at the premise of a movie comedy and think, "wow, that is in really poor taste, how did we not see this at the time?"
In this very 80's comedy, two guys (one of them Andrew Mccarthy totally playing against type as the obnoxious jerk of the duo) are invited to spend the weekend with their millionaire boss at his luxury beachside apartment. The whys really don't matter, neither does the reason that Bernie dies when they arrive. What does matter is that not wanting to give up a dream weekend and a luxury party, the two stick a pair of sunglasses on him and pretend he's still alive.
The duo creatively manage to convince a whole party of guests that he's actually alive, treating his corpse literally like a puppet. Although you would think that once Bernie's bowls began to loosen along with all the other smelly things that happen to a body once rigor mortis sets in the guests would begin to suspect something was amiss.
The whole thing is really tasteless and it gets even worse when Bernie's girlfriend arrives and guys allow her to unsuspectingly go for a rendezvous with the corpse in his bedroom. To the hilarity of the duo it appears she actually has sex with the dead Bernie, maybe there was some "stiff" joke, I really don't remember. In any case you'd have to have a really sick sense of humour to think a woman unknowingly having sex with a dead guy is actually funny.
That said I did find it hilarious in Clerks where Dante's girlfriend mistakes an old guy who has died masturbating in the bathroom for Dante and has sex with him. But that's different because….well it's not different I guess.
And when I think about it I also find the sketch in Kentucky Fried movie where the family keep their rotting dead son around in their everyday lives really funny too.
Damn, I guess I can't take the moral highground on this one.
BTW, they actually made a sequel. I've not seen it, but God only knows what state Bernie was in by the end of it.
Well that's the 80's, time to put away the shoulder pads, big hair, bright colours and embrace the dowdiness of the 90's
Dazza