1993. The World Wide Web was made available for the whole world to use. A new era had arrived, bringing even the Nations most furthest apart closer together to exchange ideas within seconds. The world was opened up like never before, the possibilities for the progress of mankind were awe inspiring. As one race we looked to the future, grasped this wondrous new technology, considered it's potential for good and proceeded to swamp it with pics of dicks and tits.
Meanwhile as the cinema was going batshit crazy over dinosaurs, Robin Williams in a dress and the holocaust I was raving about the following films.
Falling Down
One of the fun things about doing these retrospective looks at movies, is revisiting something like Falling Down, a film I haven't thought about in years and yet recognising issues and themes that have a renewed relevancy today.
Falling Down starts with an uncomfortable, tense scene as we meet William Foster (and not D-Fenz as he's often falsely called in reviews and IMDB) played by Michael Douglas (who at this stage could do no wrong) stuck in traffic at a roadworks, in sweltering heat, with car horns blazing from every direction, surrounded by assine bumper stickers and kids are yelling and staring at him, fellow drivers are being loud and obnoxious and his car is falling to pieces. Also caught in the same traffic jam is "last day before retirement cop" Sgt Prendergast (played in likeable fashion by Robert Duvall) but while he is calm and patient, Foster snaps, abandons his car and on his supposed journey home ends up on a vigilante style rampage against everything that pisses him off about 90's society.
Foster reacts to being denied change to use a phone by smashing up a Korean shopkeeper's store and demanding he lower his prices. He turns the tables on gangmembers who try to mug him and ends up armed with a bag of guns. When he's denied breakfast in a McDonald's style restaurant because it's a couple of minutes after they've changed menus, he pulls out his guns and holds the place hostage, becoming enraged further when the meal he's served looks nothing like on the posters. Hustling beggars, rude loudmouths, old age golfers, workman carrying out dubious roadwork, a homophobic, racist Nazi continue a gauntlet of situations that in truth probably annoy the hell everyday people.
Falling Down is an interesting film, in that at times you can start to emphasise and even be entertained when he's going off on the restaurant manager or the obnoxious golfer. But each time his reaction is as the bully, scaring one restaurant patron into throwing up, and laughing as the golfer dies from a heart attack.
Reviews for the film both then and now, labelled the film as a "White" fantasy, as if we're meant to be rooting for him, but that's not how I read this film at all. If anything, the film is an indictment on Foster's character and his own sense of privilege and entitlement and who believes that 90's society is guilty of marginalising him. There is a major misunderstanding of the film, partly because the marketing in the trailer and the poster portrayed Foster as an "ordinary man at war with the everyday world."
In the actual film, Foster is an idiot and a bigot. In his tirade against the Korean shopkeeper he says "Do you have any idea how much money my country has given your country? " when the shopkeeper asks how much, Foster is stumped and replies " I don't know. But, it's gotta be a lot."
Foster claims that he is just trying to get home to his daughter's birthday as if he is just an everyday working family man. But this proves to be total delusion, as there is a restraining order on him denying him access after abusive behaviour towards his wife and daughter. It's another example of him unable to accept responsibility for his actions and leads to his final showdown with Prendergast, where he's told in a great speech that he's not owed anything and made to realise that he's the bad guy, much to his shock. "How did that happen?" he cries incredulously.
There is no doubt it's possible to hijack Falling Down as an Alt-Right friendly movie, but this is far away from the intention of writer Ebbe Roe Smith. Smith by casting Foster as a former defence department employee and recently laid off, makes him a metaphor for the old power structure which is outdated and being forced to change. Foster can be placed in the role of any older generation in any decade, resentful and feeling victimised by having the world around them changed (and as someone who rolls his eyes constantly over petty things I realise I'm guilty of this these days).
I love Falling Down. Douglas and Duvall are a great in their roles as contrasting personalities, both with their crosses to bear in life (Prendergast has a hard time at work and has had to suffer the loss of a daughter, with an implication his anxiety ridden wife may have killed her) but responding in very different ways. It also does not go easy on the viewer, it challenges you to go along with this ride and face the consequences of your own rage at the petty annoyances of everyday life.
Manhattan Murder Mystery
1993 may not have been the greatest of years to admit to being a Woody Allen fan, but the release of Manhattan Murder Mystery filled me with so much joy. Because this film felt like a return to the Woody Allen films that I adored, and yes I'm going to use that tired old cliche attitude to his "early funny ones."
I think of Allen's early films as some of the greatest comedies of all time. What's up Tiger Lilly, Bananas, Take the Money and Run, Sleeper, Love and Death are amongst my favourite comedies of all time. The last of his golden era of "funny ones," also happens to be one of my favourite films of all time Annie Hall, a film I find especially poignant as it's almost like a spiritual separation of his double act with one time lover Diane Keaton, with whom his chemistry was incredible (so strong in fact that I always assumed they had been together throughout their five years (72-77) and six movie streak and Annie Hall was about their breakup, when in fact they were only together a year arounf the start of the 70's).
However after Annie Hall, Allen became more interested in drama and his films drifted towards the artistically credible. Film critics adored Allen's work in this period , which invariably featured him starring with his then wife Mia Farrow. While his status as an auteur couldn't be denied, I selfishly found his films now drab and I really missed Diane Keaton and wished Mia Farrow would bugger off, naively thinking then we could get funny Allen again and all would be right with the world. But what would be the chances of that, right?
Look, I'm not saying I was happy about all that went down, but sometimes the movie gods work in really fucked up ways. Anyway, Diane Keaton replaced Mia Farrow in Manhattan Murder Mystery and from the first clip I saw of them together it felt like just so good, as the old chemistry and banter was back. Woody Allen was funny again……even if you kinda looked at him a bit different.
It was actually apt that Keaton was to star instead of Farrow, as the plot of Manhattan Murder Mystery was essentially the original idea for Annie Hall. While the characters are different, Allen and Keaton's personalities are so like their Annie Hall performances you can almost pretend this is a sequel where they never split up and ended up married. Here the two become involved with the death of one of their neighbours, when Keaton starts to suspect the husband has killed the wife.
Allen is convinced Keaton is being paranoid but reluctantly is dragged along by in her attempts to uncover evidence by following him and sneaking into his apartment for clues. The bumbling of their amateur sleuthing is hilarious, with Keaton driven, Allen terrified but together making a farce of the mystery.
Aside from the sparkling chemistry of it's two leads, the film has a genuinely good mystery at it's core and is full of surprising twists. This also leads to an intriguing battle of wits as the pair team up with friends Alan Alda and Anjelica Huston with an ingenious plot to trap the suspects into confessing.
Manhattan Murder Mystery was a joy to watch and had that comforting feeling of watching a band reforming for just one last tour together. Allen would follow up the film with the also great Bullets Over the Broadway, although he would pass the acting duties on to John Cusack for the much younger lead role. From there he reverted generally back to his serious movies, which while gaining him critical acclaim couldn't help but leave me cold.
But for one film, I felt that comforting charm and could laugh once again.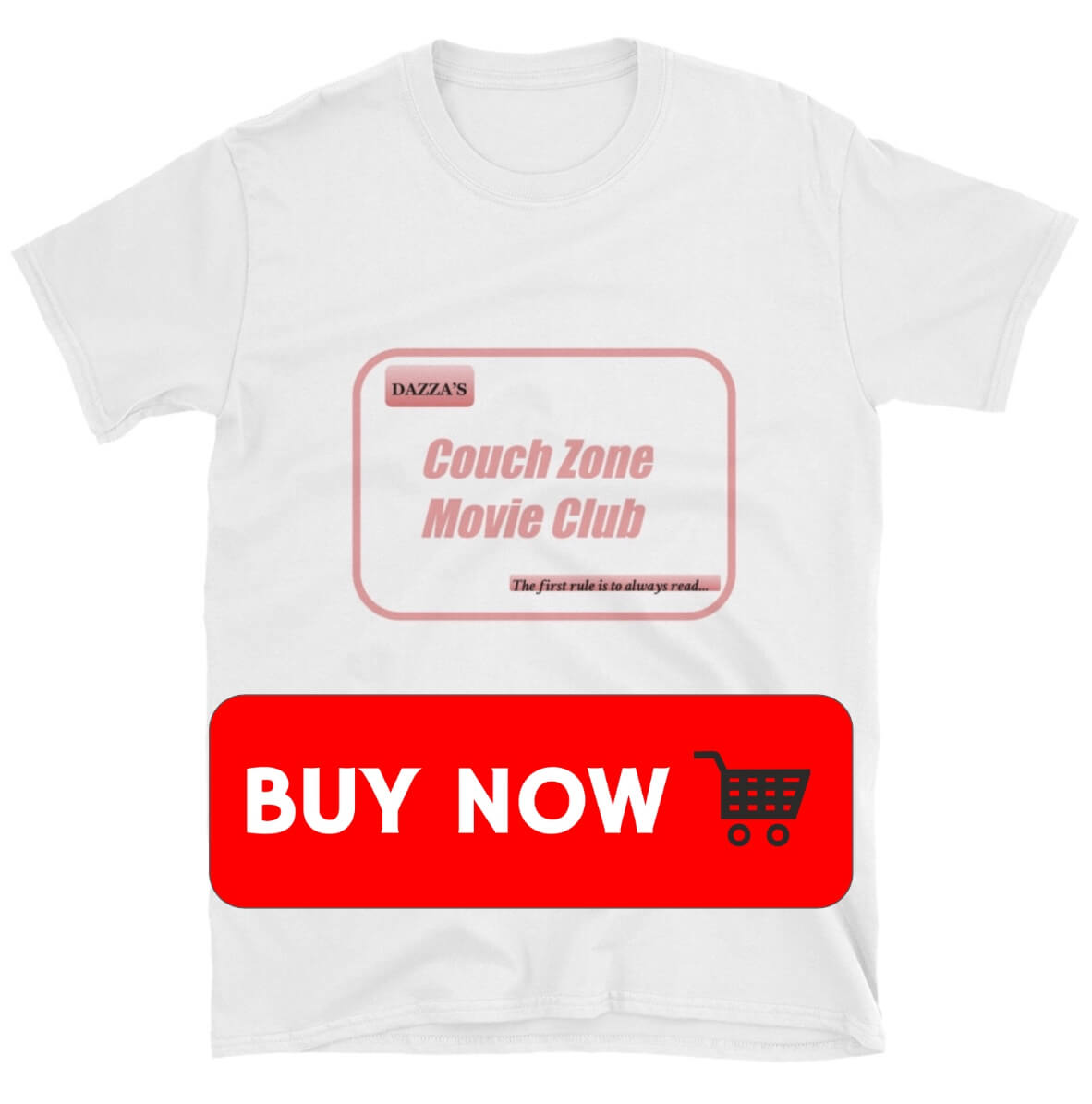 Batman: Mask of Phantasm
The Bat-symbol swept across the big screen throughout the 90's with four live action movies, seeing three actors taking the cowl with various degrees of success (one was great, two were crap). To be honest I only really liked one of them (Batman Returns) but even that one didn't provide me with the authentic Batman experience that I knew from the comics.
But on Christmas day of 1993 I found the Batman I craved, when I slide my VHS copy of Batman: Mask of Phantasm into my recorder. I'd heard good things about this feature length animated movie, but as I watched the opening credits with it's chillingly, Gothic theme I knew this was no mere cartoon, this was an epic film that showed Batman in his true, dark, brooding glory that the live films (even the Burton offerings) had been missing.
Mask of Phantasm manages to stay clear of the camp and cheesiness that 90's costuming was unable to avoid in the feature films. It's simple looking animation makes it more palatable to it's comic book roots, but it's framing of scenes gives it a cinematic aura. Just take the scene in a flashback to Bruce putting on the cowl for the first time, it's all in the shadows and the scene focuses on Alfred's horrified reaction.
The story itself, of a brutal new vigilante arriving in Gotham and murdering some of it's notorious gangsters is in itself one of the best to feature the Batman. It feels a personal story, drawing on Bruce Wayne's past and while the identity of the vigilante may seem a little obvious it does something that the movies skip and that is Batman being the world's greatest detective.
It's also very violent for a PG animated film. Without the bulky armour suit of the live action movies, Batman is free to use his agility to throw around and beat and stomp the living daylights out of Gotham's gangsters. There's also a fair bit of blood, with Batman getting cut and and bruised in his battles with the Joker, who in turn gets his mouth busted apart by the Bat.
Speaking of the crown prince of crime, stealing the film, and cementing this as possibly the best Batman film of all time is the performance of Mark Hamill as the Joker. Hamill is an absolute blast as Batman's greatest nemesis, revelling in the most crazy and maniacal interpretation of the character.
Sadly, as a theatrical release it was a failure. Probably prejudice against an animated movie meant the film took in less than it's six million budget at the Box Office. However the film was far more successful on video, gaining a passionate cult following and reputation.
DC has embraced the animated format for a long line of well made adaptions (more more successfully than Marvel), but none have come near to touching the cinematic excellence of Mask of Phantasm. It's a glorious film that stands on it's own right as one of the best DC movies ever made.
WTF? Dragon: the Bruce Lee story
Despite being a fan of martial arts movies and natural admirer of Bruce Lee, it was many years after the film's release that I finally saw Dragon:The Bruce Lee story. In truth I wasn't particularly blown away by the film, and felt somewhat cheated by the film skipping his death in a "none of your business" sort of treating of it.
One feature towards the end really unsettled me and at the time was something a felt even bordered on the tasteless. Throughout the film there are dream sequences where Lee is stalked by a giant figure in a Samurai suit, that is meant to represent the supposed curse that followed the Lee family. Lee is forced to battle this demon in the dream, probably as an excuse to provide the film some actual fight scenes.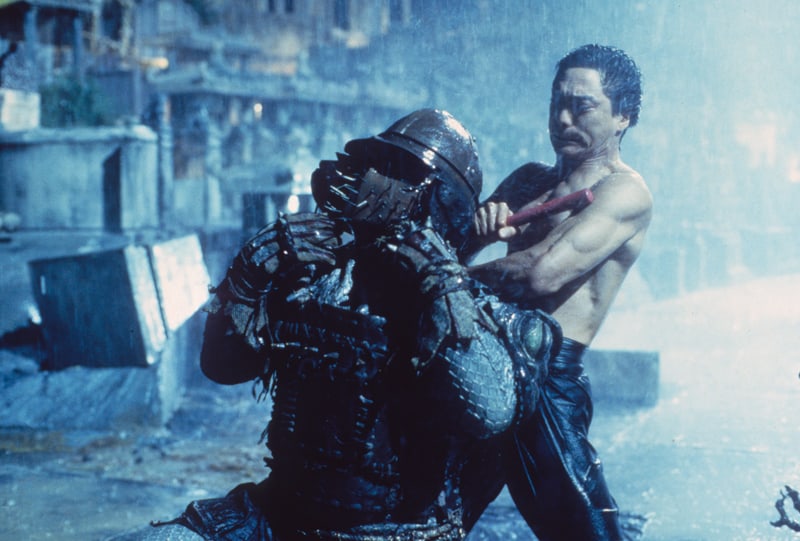 The final of these scenes takes a disturbing turn with the samurai demon forcing Lee to look at his actual Tombstone (the real one was used in filming) complete with the actual date that he would really die. So far so creepy, but where I was really disturbed was how they depicted the Samurai going after a child version of his son Brandon Lee.
Brandon died in a bizarre accident while filming The Crow, when a mixup with dummy cartridges in a prop gun meant he was effectively shot for real. When I saw the scene with Brandon being stalked by the Samurai I assumed this was a reference to the tragedy, as some had put down Brandon's death to the supposed curse.
I thought this was really poor taste, especially as the film came out only a few months after the tragedy had occurred. That is until I realised that the film had been completed before the tragedy had occurred. In a way, this freaked me out even more, because it was almost as if the scene was eerily predicting Brandon's death.
Just to add to the unease, Brandon was actually offered the lead role in Dragon, but turned it down to appear in the Crow. Brandon wanted to build his own legacy and not tie himself to that of his father. If he had taken the role instead of the Crow there's a chance he would be alive today.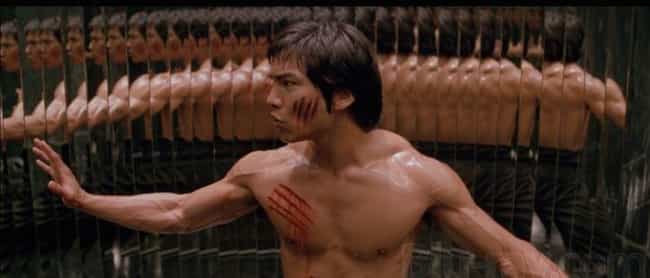 And on that cheery note.
See ya later
Dazza