This isn't how the Cubs are supposed to win a World Series.  This team hits too well, this team fields too well, this team pitches too well.  This isn't a scrappy group of underdogs, this is a living, breathing, Yankees-like dynasty in the making.  This is not the Chicago Cubs.
Now, it's easy for me to write all that.  Despite living in Chicago, I don't give a shit about the Cubs.  I've been a Giants fan since the day I was born and I'll die one.  My father followed the team from way back when they still played in New York.  Hell, the man supported the Giants so long ago that there were only 48 states at the time.  That's my baseball legacy.
But I'm still a Chicagoan.  I've grown up with the Cubs and Sox.  Well, ok, really just the Cubs.  The White Sox are an odd team in Chicago, an island of malcontents that act up every so often to remind you they're alive.  The black and white color scheme, the South Side presence, the Sox are happily on the periphery of the city.
Then there are the Cubs.  Cubs fans have an image of themselves but all fans tend to glamorize their fandom.  Does anyone really walk around saying, "Honestly, we're just kind of crappy fans"?  Besides maybe the Braves.  They are some CRAPPY fans.  Whatever.  That's besides the point.  All of this is.  This is about the Cubs.
The Cubs "Curse" is anything but
The law of averages says the Cubs win a World Series eventually.  That it's been 108 years – 71 since they were even in the World Series – is really a monument to how inept the team has been.  Naturally, the Cubs are cursed.  So they claim.
The Red Sox claimed to be cursed but their curse made sense.  They sell the greatest baseball player of all time and in response the baseball gods forbid them from winning it all.  This is all the worse because they sold Ruth to the Yankees and their rivals went on to become the most successful sports franchise of all time.  Year after year, the Red Sox had to watch as their enemy won.
Add in the Boston vs New York rivalry in general and you have the makings of a curse.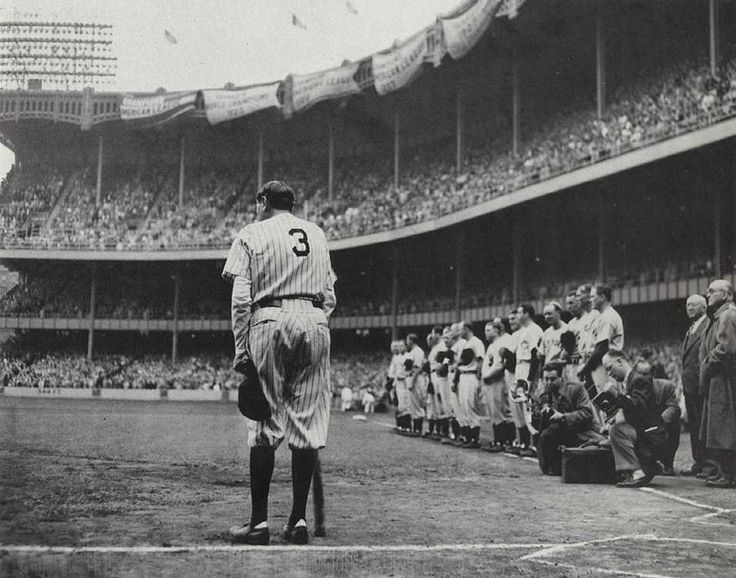 Balls bouncing through legs, homeruns hit by nobodies, more homeruns hit by nobodies, the attempt to trade for this generation's greatest player, A-Rod, somehow ending with him in Yankees' pinstripes.  Time and again, BoSox fans failed while having success waived in their faces.
This is not what happened to the Cubs.  The Cubs were just a shitty baseball team.  Their curse has nothing to do with baseball but rather because some asshole wanted to bring a goat into the stadium and was refused.  Right.  That makes sense.  The baseball gods punish a team for not letting livestock have a seat.
The Cubs were a joke of an organization.  The team didn't play baseball at night until 1988.
1988.
I'll bet most high schools had fucking lights for their football fields by 1988.  It was so pathetic that MLB declared that if the Cubs made it to the Series that they'd have to play their games at an alternative, lighted site.  Be glad, Cubs fans, if they'd made it to the Series in the mid-80s, you wouldn't have even been able to see them play at home.
Which is to say nothing of the on-field product.  Just years and years of losing.  Pure garbage teams.  The Cubs weren't the Red Sox, playing little brother to a powerhouse.  They didn't have the greatest team ever blocking their path to success.  The Cubs are a team so shitty that they had a 20 year run where they never were above .500 – and most of those years saw them finishing anywhere from 13-40 games out of first place.
That's no curse, that's just a bad baseball team.
The Cubs Charm is Missing
But the Cubs were a team still.  And their fans, well, they were a loyal bunch.  And what's odd is they shouldn't be.  Playing on the North Side of Chicago, the Cubs always (in theory) catered to the richer part of the city.  Sox fans were poor so, sure, they stuck by their team.  That was all they had.  But Cubs fans were rich people, why would they put up with losing?  But they did.
Hell, they thrived on losing.  They liked losing.  "The lovable losers" was a source of pride.  Cubs fans were "real fans" because they supported a team that sucked.  And oh how it sucked.
Wrigley Field, that hallowed ground of baseball?  It's a piece of shit.  I get confused when I go to other stadiums and things are … clean!  It doesn't have normal bathrooms.  Men have to literally piss into a trough.  And they're all happy to do so.  Yeah, just a bunch of dudes whipping out their dicks and letting it fly.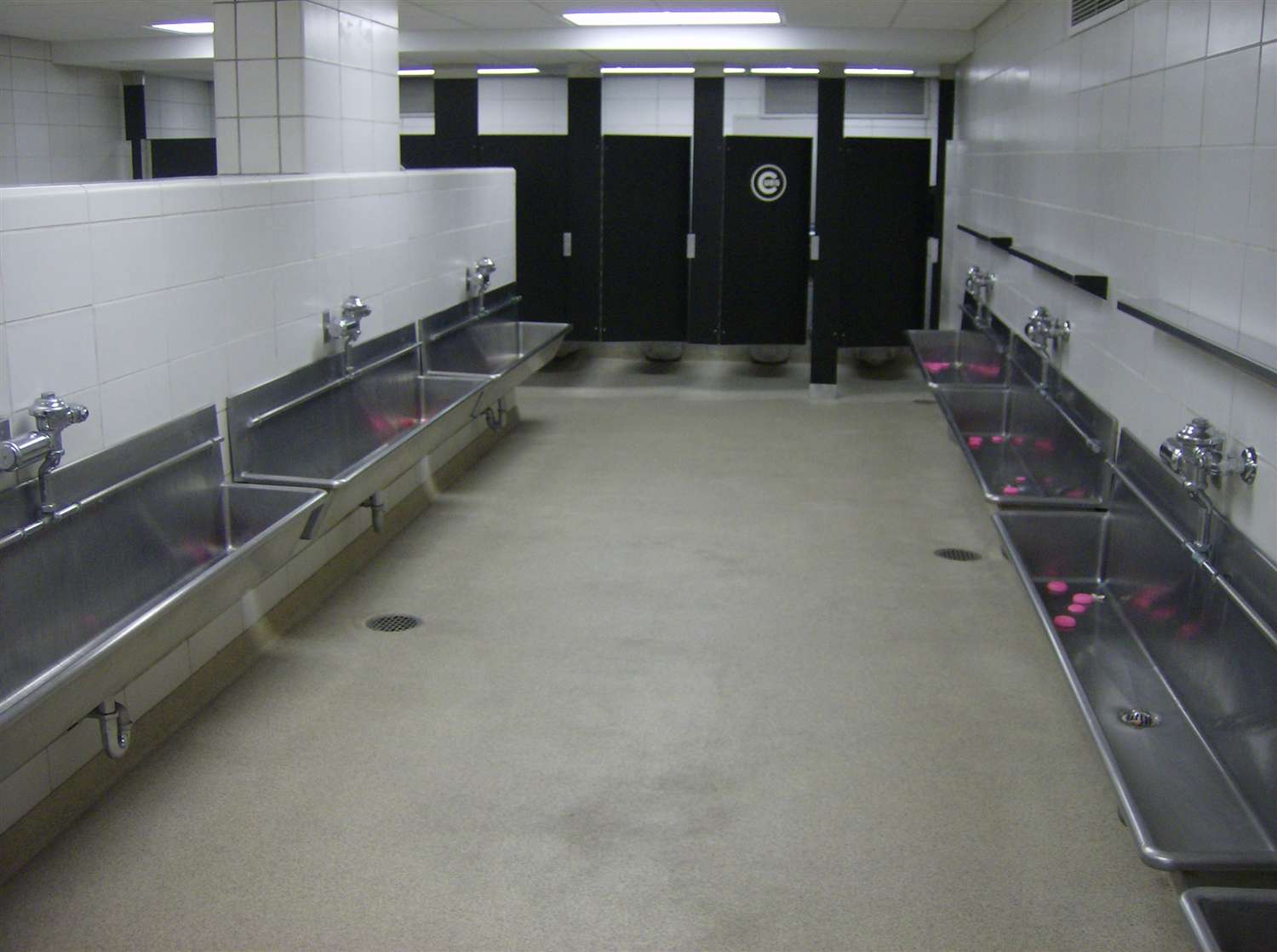 Fuck you, Wrigley.  You and your plastic chairs and metal bleachers designed to conduct heat like no other surface and scald your thighs.  You all claim to be about purity of the game and against this and that and blah blah and yet WRIGLEY Field is product placement. I don't know if you were the first stadium to have naming rights but you sure are the most famous.
But all of that is part of the charm of the Cubs. Where they played. When. Even what station broadcast the games.  They were always on WGN.  WGN, Chicago's radio/TV station.  CBS, ABC, NBC, those were all New York.  WGN was Chicago's addition to the national media landscape.  LA didn't have a TV station that was famous and big and important but Chicago did.  Chicago's TV station was the exclusive home for Chicago's baseball team.
And, yeah, they played during the day but that was quaint too.  You could play hooky at work and see a game.  You just hopped on the blue line and were there in 15 minutes or so.  The whole world moved forward but the Cubs kept playing like it was the 1950s.  Instant time travel!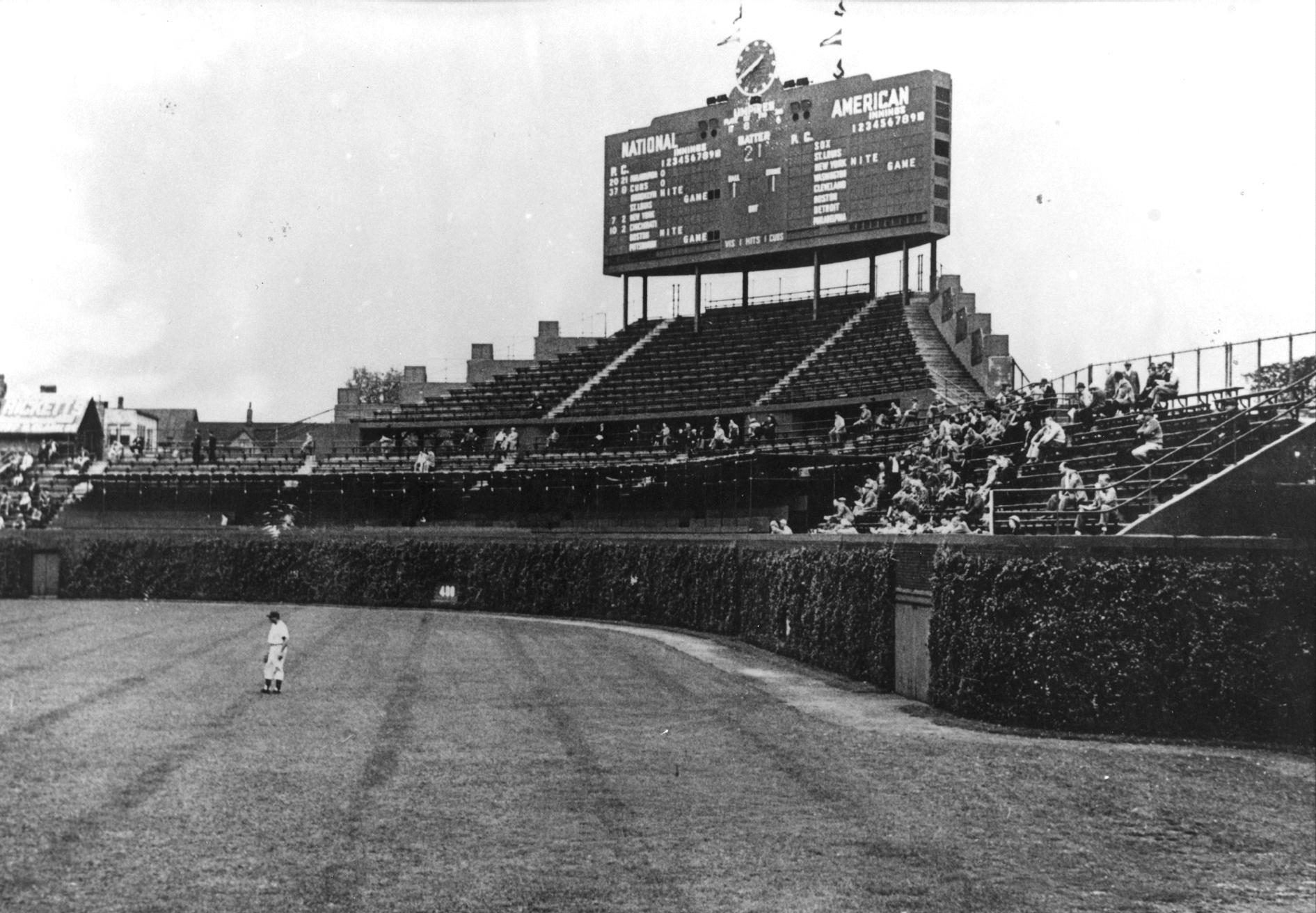 And Wrigley, while a bubbling cauldron of hot garbage, was still unique and special.  It's a park in the middle of a neighborhood.  Homeruns were hit out of the park all of the time, with little kids literally sitting in the streets hoping to catch a ball as it bounced down Waveland.  People would sit on their roofs across the street and just watch the game.  Sure, those "rooftop seats" have since become big business, with actual bleachers existing now, but for a long time it was just people with lawn chairs watching crappy baseball.
This is NOT how the Cubs should win it all
The Cubs of today are different.  There are improvements everywhere, there are electronic signs in view.  They've done a good job of matching the existing aesthetic but Wrigley was a place with nothing but crappy ivy to "protect" a player from a fucking brick wall and a hand-turned scoreboard.
It's the on-field product that betrays the Cubs though.  This team is simply amazing.  They have multiple Cy Young candidates on the staff, they have multiple MVPs in the infield alone, they have a seemingly unending supply of A+++++ talent arriving every year.  They rank as one of the top fielding teams.  And, for now at least, they have a closer that throws harder than any man in the game.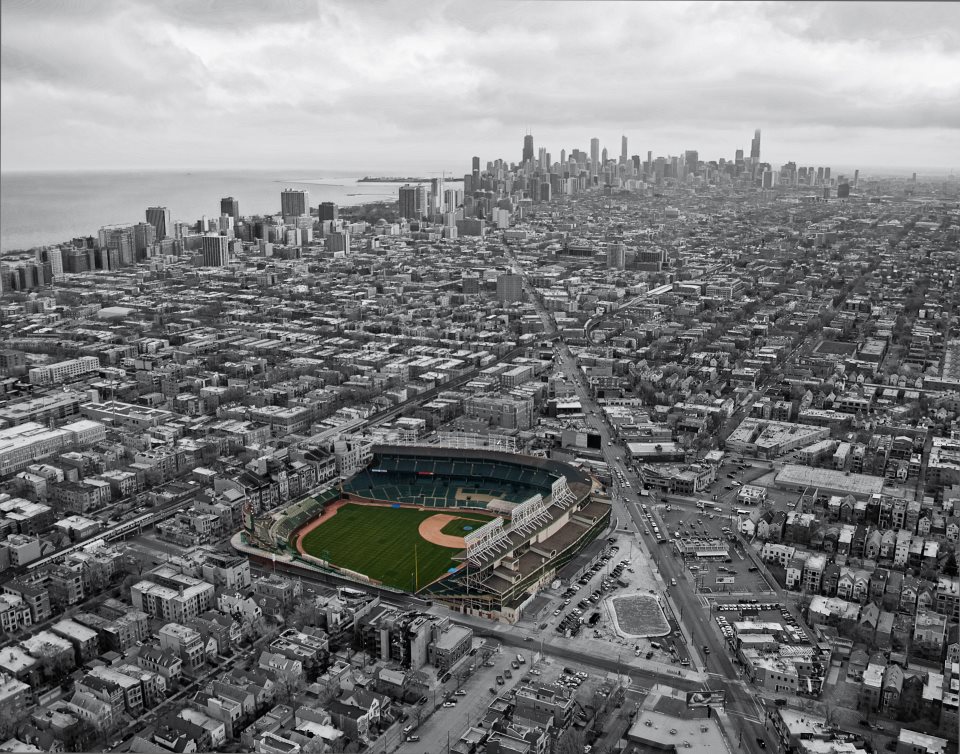 There is NO weakness with this Cubs team.  They can out-hit, out-pitch, out-field every other team in baseball.  And as an added bonus, they have a manager that is brilliant at managing both the game and the men who play it.
Oh, and the man who orchestrated all of this, Theo Epstein, was the same who ended the Red Sox drought.
No. No. No.  This isn't how the Cubs win.  The Cubs should win a World Series like the 2010 Giants did or even the 2004 Red Sox.  The Giants won their first Series in 54 years after a season that became known as "torture baseball."  Every game was by the skin of their teeth, they creep into the post-season and, yes, there were some incredible players on the team, the heroes were random scrubs like Cody Ross, jacking bombs off Roy Halladay in a scene no one thought to write up.
And those 2004 Red Sox.  They were a great team.  A powerhouse.  Superb talent, tons of money, but they 1. Had to come back from the greatest 3-0 ALCS hole in baseball history, against the Yankees, to make the Series and 2. They called themselves "idiots."  They were unshaven and had wild hair and beards.  They were great but they were also quirky.  A fine contrast to the Yankees, who had regulations on facial hair for years, who always looked like a million bucks.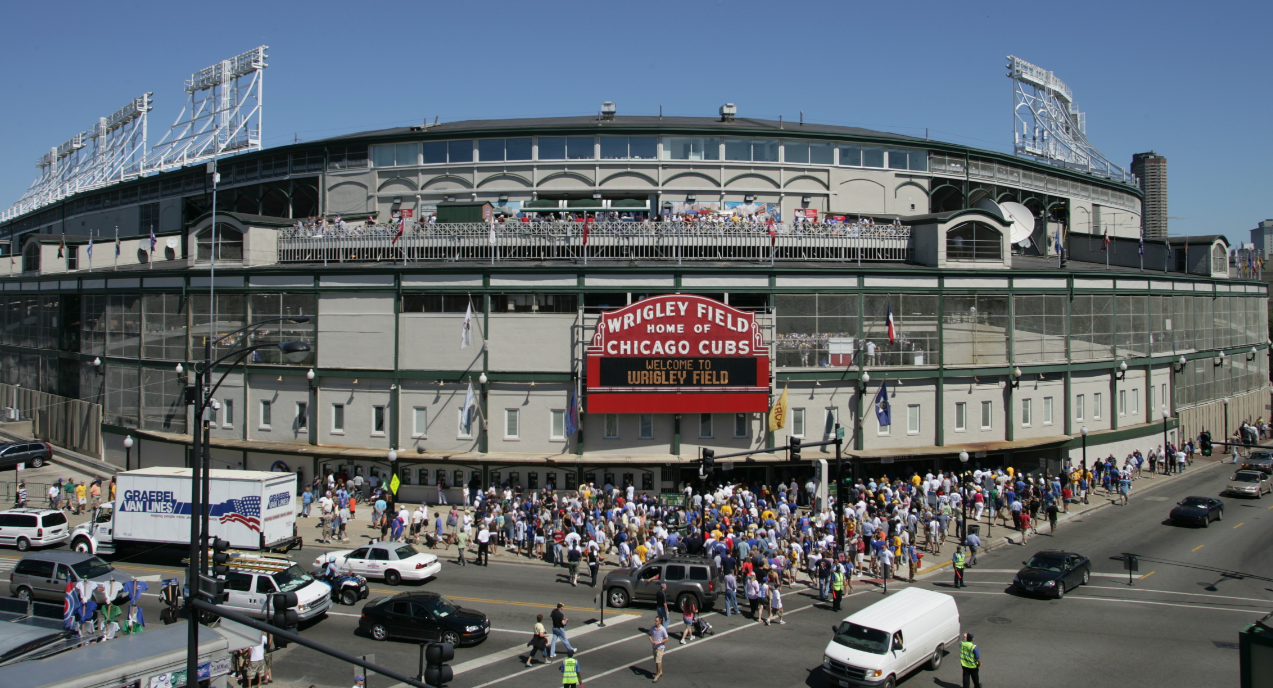 Who did the Cubs overcome?  Their chief rival, the Cardinals, didn't do much this year.  No one challenged the Cubs for the division title.  No one came close.  They basically clinched the thing in mid-June.  From opening day on, the Cubs were clearly the best team in baseball.
THAT is who might win a World Series?  Come on, no!  That isn't a team of lovable losers.  That isn't a team that had an actual drunk calling games – often times having to have someone else fill in towards the end because Harry Carey would legitimately become too drunk to continue.  That isn't a team that only played day baseball.  Who didn't care that people watched for free from their roofs.
This 2016 Cubs team is just the Yankees in a different uniform.  The Cubs should be a team of cast-offs who scrape by, barely make it in, barely win, and then return to ignominy.  Fuck, this team could win the next 5 World Series and it wouldn't be a surprise.  That is just how good they are.  If there's a curse, this team is Curse-Proof.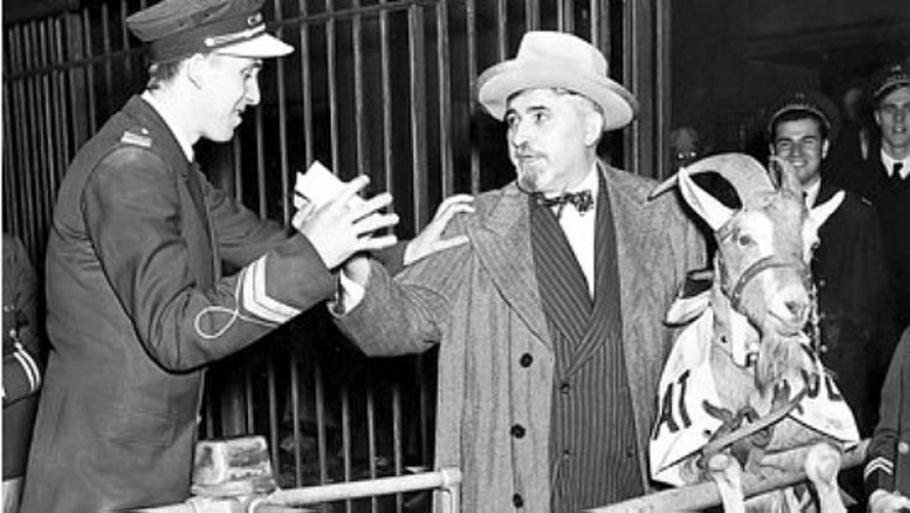 And that isn't the Cubs baseball I knew growing up.  Games aren't on WGN anymore, they're on Comcast and FS1.  That one is always weird to me.  That whole "Go Cubs Go" song they sing?  One of the lyrics is literally about watching the games on WGN.  That's how symbiotic that relationship was.  And now it's dead.  Harry is dead too. Rooftop seats are now six figure investments instead of six plastic lawn chairs.
The field looks clean.  Everyone is pleasant.  Shit, the fans' celebrations got so out of hand at making the Series that a total of … 6 people were arrested.  There were 300,000 people celebrating around Wrigley and SIX acted up.  Come on, Cubbies, that's inexcusably nice.
Be flawed, Cubs.  Be crap that somehow came together for a magical season.  THAT is how the Cubs end "The Curse."  They should have unknowns emerge, produce like crazy somehow, then fade away.
This Cubs team is pretty likeable.  Good players who seem like good enough guys.  And they are certainly not losers.  The Loveable Awesome Winners with Tons of Talent Who Win Everything with Ease doesn't have a ring to it.
A team named the Chicago Cubs might very well win the World Series.  Cubs fans everywhere will cry and be happy.  People will reminisce about long dead relatives who never got to see this moment.  But it's a Cubs team in name only.