Anderson Silva, I told you not to fight.  Why do you think I broke your leg like that?  You've been kicking things probably thousands of times a day every day for decade and your leg just randomly breaks in the middle of a fight?
Dude, there are no coincidences in life.  I'M what people call coincidences.  You got cocky.  You stopped tithing to me in the proper amount.  You had carnal relations in a manner of which I did not approve.  I, Your Lord, am a Vengeful God.
And then you went and fought again after I gave you that warning.  No, that's not strong enough.  The warnings were there earlier.  When a guy who had only wrestled for 95% of his life knocked you out.  Do you know why that happened?  "Lucky punch" is what those heathens say when what they should say is, "PUNCH GUIDED BY THE HAND OF GOD!" (Not you, Maradona.)
The leg break was Me Am Who Am screaming at you that I didn't want you to fight anymore.
It's common knowledge that I care a lot about fighters and who wins fights.  Besides causing natural disasters to occur in parts of the world that pass legislation that upsets me, sports is my #1 focus.  Baseball, basketball, football – you name it, I follow it.  Those fighters aren't thanking me for no reason.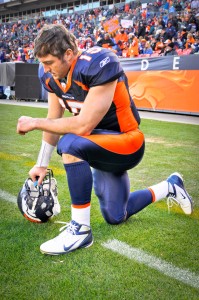 I cared about your legacy.  Because roller derby isn't around anymore, MMA is my de facto favorite sport.  And it needed a legend.  I created all kinds of legends in boxing – that Ali one back fired when he became a Muslim, hence why I had his title stripped – and knew MMA needed one.  I chose you. Anderson Silva: greatest fighter ever.
You, however, kept fighting.  Kept insulting Me.  Kept testing Me.  Your legacy as a legend would have been secure after that first Weidman loss.  But you would not listen to He Who Must Be Listened To.
So, I broke your leg.  Where do you think the mafia got that idea?
Why do you think you failed for taking steroids in your fight against Nick Diaz?  Everyone can look at you and know your stick figure frame couldn't possibly be using steroids.  But nothing is impossible for He Who Made Everything From Nothing.  I just snapped My Devine Fingers and your blood was no longer Type A Positive but rather Type TRT Positive. I did water into wine so that one was simple.
Heed my warnings, Anderson.  If you come back – if you try to compete in the Olympics and sully that event – you shall pay a price.  Especially the Olympics.  The IOC is an organization after my own heart.  Nothing but sports and giant monuments.  Them and FIFA.
Come back again.  I dare you.  Dude.
Sincerely,
YHWH
PS, Keep up the good work, Conor.