Why do a lede when I can let pictures do it for me?  They're worth a thousand words anyways.  So, when you've finished looking it'll be the equivalent of having read 2,000 words!  And your mother told you you'd never amount to anything.
You should be obsessively reading this site every two hours or so (isn't it convenient how we always seem to have something every two hours during the working hours?) but if you didn't, and haven't been, we are kind and present to you the now world famous HALF IN THE BAG: what the hell just happened?
JAPANESE WRESTLING IS JAPAN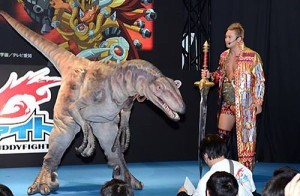 G1 Climax is not only the name of a porno (I assume) it's also the name of the annual multi-week tournament of hell that New Japan Pro Wrestling puts on every August.  Because what's better for someone's health than having them beat the crap out of their bodies in the middle of August?  It's an annual tradition – one that's older than I suspect many readers.  We've had truly amazing coverage, provided by Sean McGee and William Brown.  Consider yourself lucky it's written though, as McGee is tough for people to understand.  Some say it's the Scouse accent.  Others say it's the PTSD.  Either way, he's a man who once ordered a single beer and was subsequently brought an entire bucket of them by a waitress.
Anderson Silva Hates God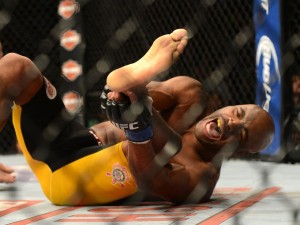 I have to admit: I didn't see this one coming, but it's true.  What a butthole.
Mike Co-Writes Poetry to Takanori Gomi
I mean.  It happened.
WANDERLEI SILVA REALIZES ENTIRE CAREER WAS FAKE
He didn't explicitly say it but that's what I'm going to get from his comments that the UFC has fixed fights. Panama's soccer football team says, "You have no idea…"
HalfGuarded.com's Home Town Is Haunted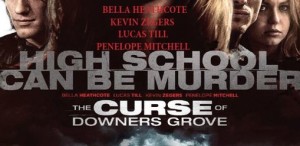 UFC Was a Blow Away show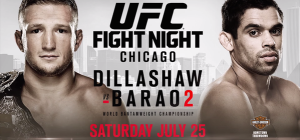 Because Chicago is the Windy City… The live coverage wasn't as bad as that joke.
Comic Conversations Made You Smarter

Most podcasts are like the turd that Mike did with the last Five Star Radio – a show he didn't realize was sabotaged by a crapass microphone.  Comic Conversations is not.  It's actually good.  You would think the guy who started the website might want to have the crown jewel of shows but … not even close.  Plus, they give away FREE F'N COMIC BOOKS!
Minecraft is Going to be a Movie and I Want Your Kids to Die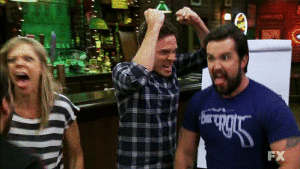 Painfully and slowly.  But: new Star Wars and Captain America footage, so that's a plus.
We proved that Abe Lincoln is a liar, cheater, and murderer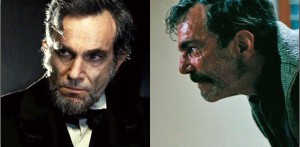 Because he is.  What a disappointment he turned out to be, eh?
Maybe it isn't normal to spend in excess of 1000 words looking at Batman vs Superman.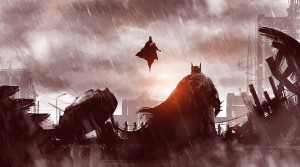 Whaever.  The socio-political message is clear!  I hate your mom. (You thought I was going somewhere else with that, didn't you?)
The UFC CUT (get it, CUT) their cut man, Stitch
He complained about Reebok.  They cut him.  Or probably said we can't use you if you wear sponsors.  No one cares about the truth beyond "GRR! DANA! GRR!"
Too Much UFC?  Too much UFC.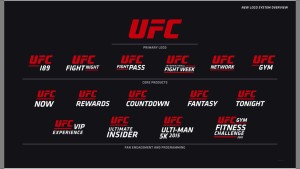 Odd that they'd cut Stitch as they're running more shows than ever.  Maybe there's a new clause that if fights are stopped on cuts no one gets paid and the UFC wants to make money back that way.  Matt Grady didn't go into that; he did a responsible piece on over-saturation of the MMA market..  He's an adult.  Le sigh.
(Note from Mike: He's wrong.  THERE IS NEVER ENOUGH!)
But is there enough boxing?  Specifically boxing trolls?
That's a bit misleading, as John Hathwell looks at Tyson Fury: Master Troll.  Sorry for implying that there was a boxer who actually boxed trolls – or trolls that boxed.  That would be so awesome if there were though.
Cutest Dogs Are Cuter When Bitten By Radioactive Spiders and/or Are Gods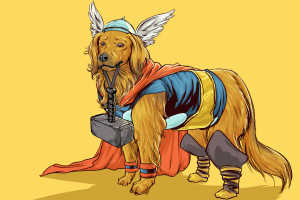 Marvel Dogs.  Nope.  That's it.  If that's not enough to make you want to click then you're a piece of garbage.
That's what you missed.  Well, a lot more, but if I just provided a mini link to EVERY thing we did here then you wouldn't have an incentive to look at the site.  Doy.
This upcoming week: More Outstanding G1 Coverage.  Ronda fights on Saturday so expect talk of that.  An Editorial from GOD HIMSELF!  Five Star Radio that isn't terrible audio quality. (Maybe.) And more. (Maybe.)