Oh, hey, look: UFC 196 Countdown video!  I *guess* it should have been expected that they'd do more than just the little embedded series.  But an entire countdown?  WOW!  I haven't even watched it and I'll bet it was the greatest thing of all time.  Greater than great, even!!!!!!!!  Conor was probably walking the line between charming and annoying and Nate just had marbles in his mouth.  Tate?  What did Tate do?  Get naked?  Well, of course Miesha Tate was naked at one time in her life but during this video?  Highly unlikely.  I guess we'll all have to watch to find out.
(Holly Holm is a pious woman so she's never been naked, if we're being honest.)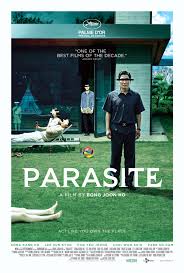 WATCH UFC 196 COUNTDOWN VIDEO NOW!!!!
UFC 196 FREE LIVE STREAM of consciousness RESULTS – PPV – 10/9/8/7
Conor McGregor vs. Nate Diaz
Holly Holm vs. Miesha Tate for the UFC Women's Bantamweight Championship
Ilir Latifi vs. Gian Villante
Corey Anderson vs. Tom Lawlor
Amanda Nunes vs. Valentina Shevchenko
UFC 196 FREE LIVE STREAM of consciousness RESULTS – sorta important prelims – Fox Sports 1 – 8/7/6/5
Siyar Bahadurzada vs. Brandon Thatch
Erick Silva vs. Nordine Taleb
Marcelo Guimaraes vs. Vitor Miranda
Darren Elkins vs. Chas Skelly
UFC 196 FREE LIVE STREAM of consciousness RESULTS – UFC Fight Pass – 630/530/430/330
Jim Miller vs. Diego Sanchez
Jason Saggo vs. Justin Salas
Julian Erosa vs. Teruto Ishihara