There's this new law in Europe – the entire continent gets its own laws because Europeans love bureaucracy – that governs how data from websites is collected and disseminated.  It's called the General Data Protection Regulation, GDPR for short.  This law only governs Europe but since the internet has a global existence these days, many of us in the good ol' US of A are affected too.  With halfguarded.com being a US based site with a massive European following, it's fair to wonder if we've updated our terms of service regarding privacy and data collection.  As the Big Boss of this place, it's up to me to let all of you know what we're doing.
I have no idea.
Does HG even collect your data?  No clue.  Maybe we do.  If we do, I sure as shit don't know about it, nor do I know what we're doing with it – hell, I don't even know what we could do with it.
Here's part of what Wikipedia told me about GDPR:
The General Data Protection Regulation (GDPR) (EU) 2016/679 is a regulation in EU law on data protection and privacy for all individuals within the European Union and the European Economic Area. It also addresses the export of personal data outside the EU and EEA. The GDPR aims primarily to give control to citizens and residents over their personal data and to simplify the regulatory environment for international business by unifying the regulation within the EU.[1]
Yeah, I'm sure it'll simplify things, that always happens with new laws.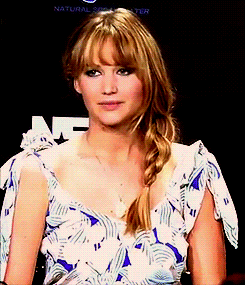 Mike, aren't you a lawyer?  Shouldn't you know this stuff?
I dunno, should I?
Oh, maybe I should.
Look, it's the internet, just assume everything you do is being monitored by someone.  Nothing is secure.  NOTHING.  You take a dick pic in 1999, you better expect it to come out when you run for president in 2030, that's the way of the world nowadays.  I mean, do you know just how many people are out there who could blackmail me if they wanted to?  Do you?
No, really, do you?  Because I'd like to know
Hell, I LIKE some of it.  I purposely created an account on … name of website withheld by request of the author … just so it would give me more accurate recommendations on stuff to watch.  I figure that the robots probably do know me better than I know me.  Otherwise, just turn off your computer and you'll be fine.  Seriously, you will.  People made it without personal computers sitting next to their balls just fine for a long time.
For the record, if I could make a buck or three off selling whatever information we collect, I'd be pimping that shit out to everyone who has two nickles.  I would instruct our tech guys to hack your computer, steal your social security number, the whole 9 yards.  And this is from a guy who is trying to be a better person.  Imagine if I was malicious.