UFC Middleweight and sometimes action figure model Yoel Romero uses steroids.  No, that's not a defamatory statement blatantly written in an attempt to get sued.  The de facto #1 contender for Luke Rockhold's UFC Middleweight Championship has failed a random USADA administered drug test.  No word on if he's been eating a lot of horse meat lately.
The UFC had the following to say about Mr. Romero's completely surprising failure:
The UFC organization was notified today that the U.S. Anti-Doping Agency (USADA) informed Yoel Romero of a potential Anti-Doping Policy violation stemming from an out-of-competition sample collection.

USADA, the independent administrator of the UFC Anti-Doping Policy, will handle the results management and appropriate adjudication of this case involving Romero. Additional information will be provided at the appropriate time as the process moves forward.
In theory, he can appeal.  In theory, this may not stick because it could be a false test.  On the other hand: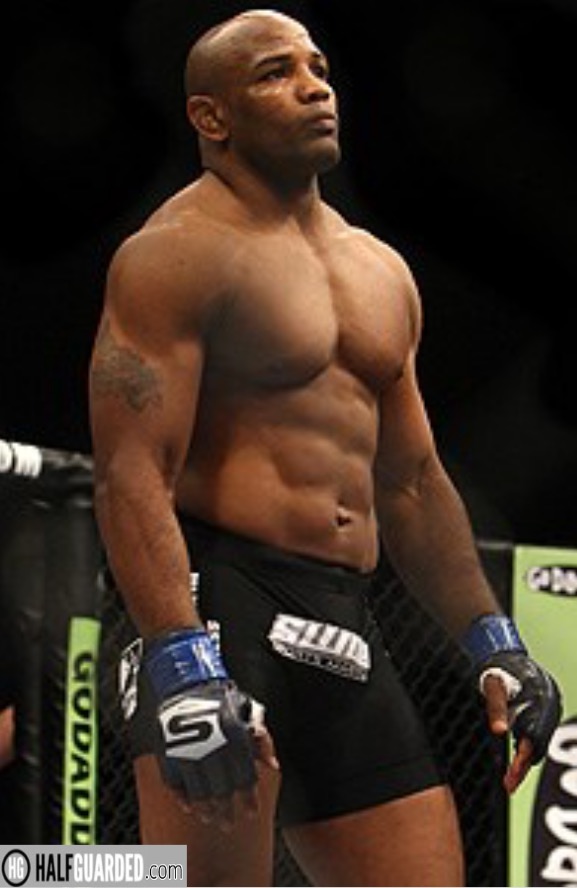 Sure, he's clean.  The one time Silver Medalist in wrestling will probably say he didn't do anything, that it's tainted (again: horse meat) and so on.  More than that though, Romero is old.  He'll turn 39 in April and would be subject to an automatic two year suspension if found to violated the UFC's drug policy.  41 and out for two years?  I'd say Mr. Romero better pray that his "Soldier of God" moniker has earned him a miracle reprieve from The Big Guy because otherwise his career is probably over.
Just recently, fellow American Top Team member Gleison Tibau also failed an out of competition drug test.  This really, really isn't good for ATT as they've had a whispered reputation as a dirty gym for a while and are now home to the most high profile drug failures from the UFC's USADA program.  And this is on the heels of Hector Lombard, also from ATT, failing for PEDs.  Basically, if you want good training and a bad chemist, go to ATT because they don't seem to know how to cheat like everyone else does.