Special guest DANIEL WANDERLEY joins HGH. Daniel is the lead BJJ instructor for RoufuSport MMA – home to Anthony Pettis, Erik Koch, Emanuel Sanchez, and CM Punk. We talk to Daniel about how he got start in BJJ, his experience with the legendary Carlson Gracie Sr, and now he became the head instructor for some of the best fighters on earth.
We also talk about how difficult it is to be a teacher AND a high level competitor, what is his career highlight, and who he would want to face the most.
Plus, since many will be interested, yes, we talk about how CM Punk is progressing with his training, including a funny story about how Daniel didn't even know he was training a famous pro wrestler at first!
An awesome interview with one of the men behind multiple world champions' success. (And we brought back the best outro music ever!!!)
Make sure to follow Daniel at:
FACEBOOK and his Professor FB Page
(Edited to provide a better quality audio – because these things can be tough for an idiot like me.)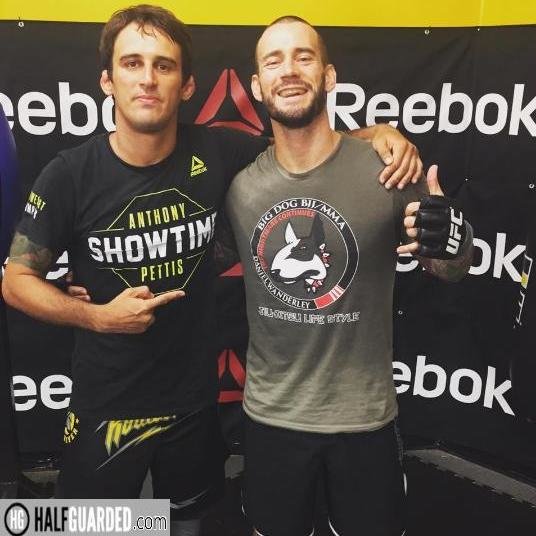 Podcast: Play in new window | Download
Subscribe: RSS