Once upon a time, Mike Coughlin watched a movie that changed his life. That movie was Splice. It has been five years – five! – since Splice first made its amazing debut. In that time, much is different in the world but the film still resonates as a one in a million.
It stared Adrien Brody. He and his girlfriend create a … I can't. I cannot spoil it. It's too glorious to be spoiled in written form when the audio review is my greatest work.  Most of you know the plot, or will go to wikipedia right now and look it up. So be it. But this podcast? Done all those years back? It may legitimately be the thing I'm most known for. If I have a legacy in life, the Splice movie review will be it.
And I could not be prouder.
And then, you go buy Splice because you MUST!
Oh. And…
Wait for it…
Just a little longer….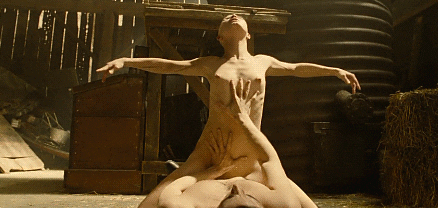 Seriously, WHAT IN THE FUCK WERE THEY THINKING!?!?!?!?!?!?!?!?!?!?!?
Podcast: Play in new window | Download
Subscribe: RSS