LOLand
@HalfGuarded
Anderson Silva had a really dumb idea once: he'd fight Yoel Romero for an interim MW belt. Laughable! As if the UFC would create an interim title at middleweight …
Silva even said if he didn't get that fight, he'd retire. Can't say I blame him; beating Derek Brunson is a hell of a swan song.
Anyways.
Now Silva has another idea: he'll fight Nick Diaz!
Diaz, of course, is provisionally suspended because he didn't tell mom and dad how late he'd be out with the family car, but I'm sure he'd welcome the fight. It's not like he shows interest in fighting anyone else, and has at least indicated some willingness to battle the UFC legend.
This is what Silva said via one of the social media things (Instagram?):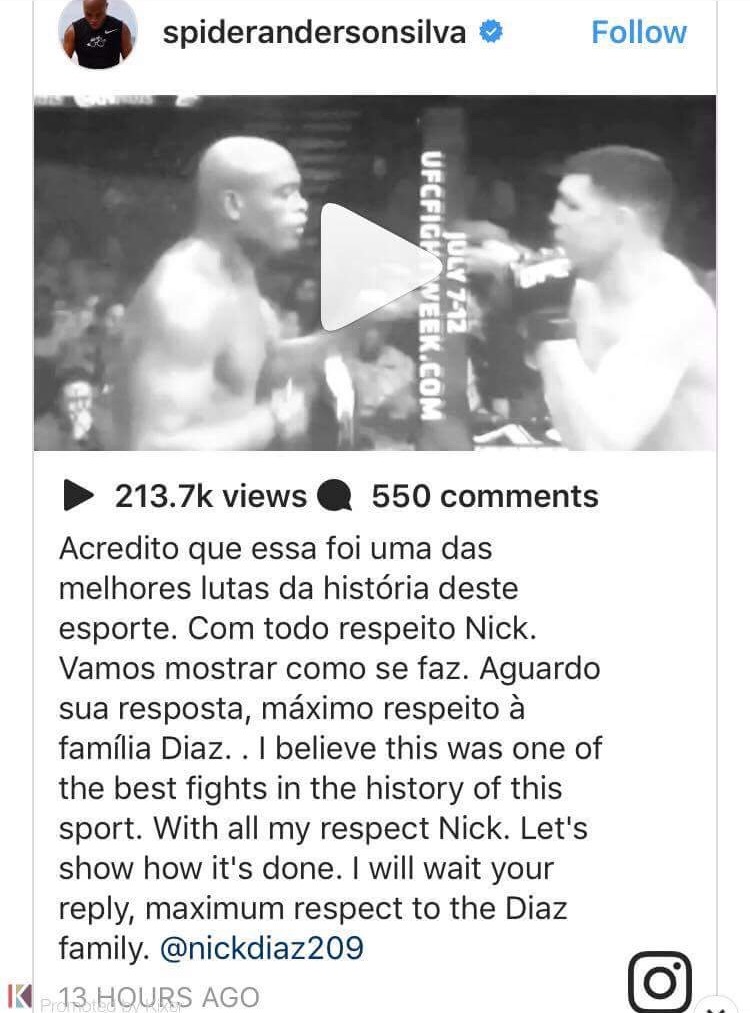 Yes, Anderson, it was totally one of the greatest fights of all time. People didn't mock you for barely beating a blown up drug addict.
I'm sure WMEI-97.9 will happily book this ASAP.