Ever since the "official UFC Reebok Fight Kit" was released in 2015, there have been … comments about them.  Brendan Schaub claims he sells more shirts of his podcast with others lamenting how boring they simply look.  Setting aside the issue of pay and sponsors and all that, I'm a positive person, a man who sees a problem and tries for a solution – rather than just bitching about their being a problem.  I'm here now – sincerely – with a solution to the UFC Reebok deal.  Note: if this works, I expect a cut.  Further note: I also expect this would work but that I wouldn't receive credit nor a cut.
It's a uniform not a fashion statement
OK.  Ideally, it's both but let's all stop the collective laughter about the uniformity of the kits and clothes the fighters wear.  It's a sports uniform (how "kit" became the term is beyond me – soccer/football use kit, every major sport in America says uniform).  Have you seen other uniforms?  Baseball players literally wear striped pants and the equivalent of a dress shirt.  Basketball players wear shorts and a tank top.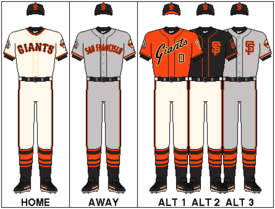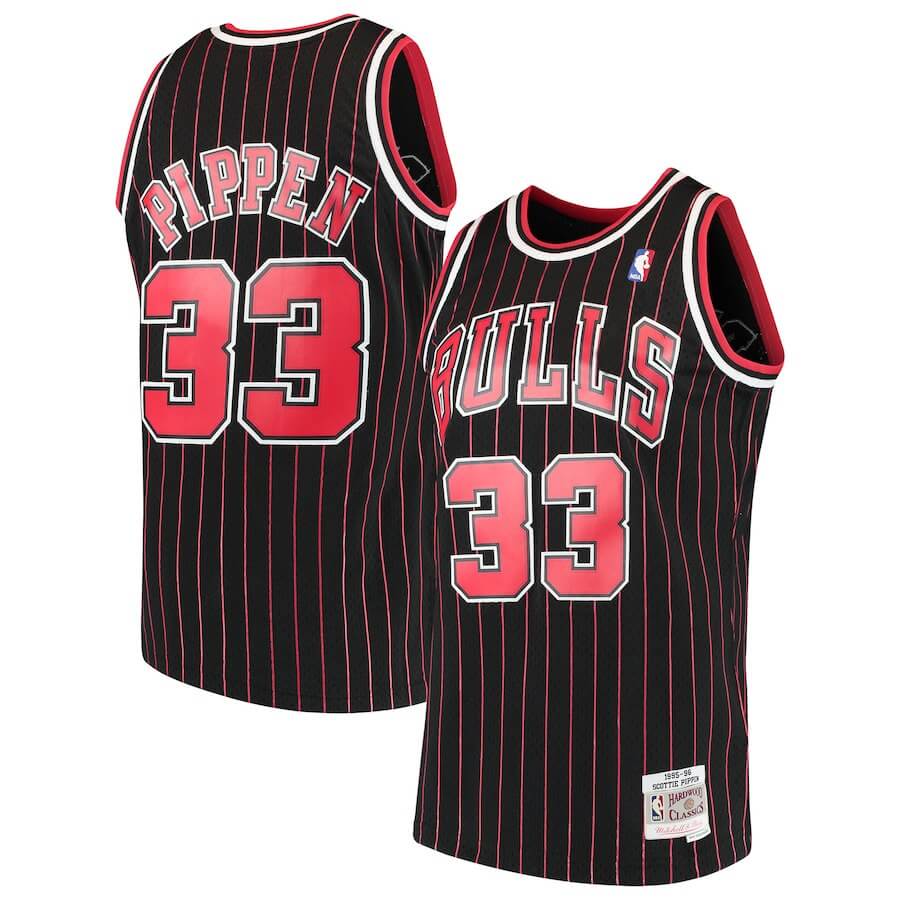 Fighters wear shorts and gloves.  That's it.  There's only so many ways to make shorts and Reebok has them all.  The longer, surfer inspired style, the underwear "vale tudo" style, the more Muay Thai influenced style, and for the ladies they throw in a sports bra style and a t-shirt.  Yes, they all have the same basic pattern and look – welcome to sports.  They always look the same, with just a minor little difference from team to team.  Compare Liverpool FC's top to evil Manchester United's top: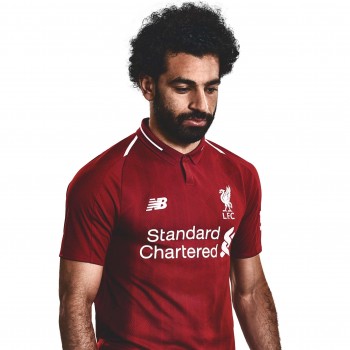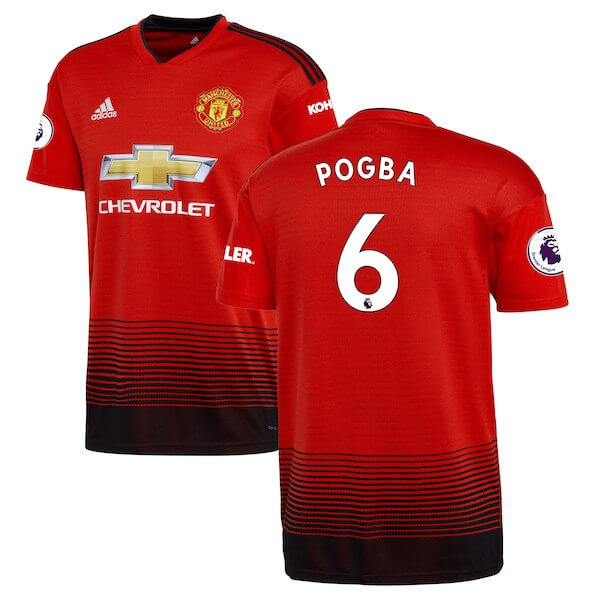 It's a shirt.  With a sponsor.  And a little crest.  There isn't a ton that you're going to do with clothing that – at its core – needs to be functional.
We want to pretend
We buy sports related clothing to 1. support the team/show off our allegiance; 2. kind of live a little fantasy life.  What's the single most important piece of sporting related clothing ever?  Simple: a baseball hat.  It's simple, functional, and in a twist: it supports the team, not the player.  No one buys a Mike Trout hat, they buy an Angels hat.
After that, you might buy a jersey, then … random, ugly t-shirts.  Usually t-shirts made with all the creativity possessed by a 5 year old and marketed towards people like my mom who say, "Look!  That Chicago Bulls shirt has all the trophies on it.  How neat!"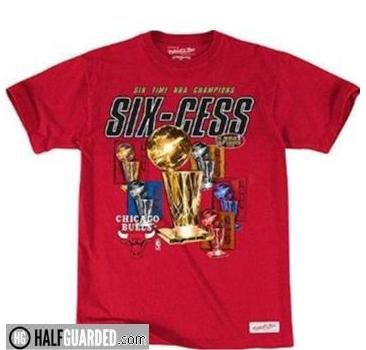 (Soccer/football fans have the added benefit of all buying scarves.  I have zero clue where this tradition comes from.  I get that they sometimes play in weather that isn't super warm, but I'm pretty sure it's non-scarf weather 365 days a year in Madrid – yet scarves are everywhere.)
You can't do this with MMA.  I mean, yes, they do actually sell "official UFC gloves" but no one sane would wear them around in public.  Beyond that, the shorts are fine but a bit overpriced and not really what people wear for shorts.  You wear shorts that usually have pockets and are boring – cargo shorts or something.  Same with pants.  They're the boring part of your clothing, with the shoes and shirt being the more noticeable aspects of attire.  This is true, look it up in a book.    The UFC shorts would be fine for a swim suit but that's about it.  Maybe they could be used as athletic shorts, the type you'd wear to the gym but – again – this isn't a huge market.  You can't make cargo shorts that look like this: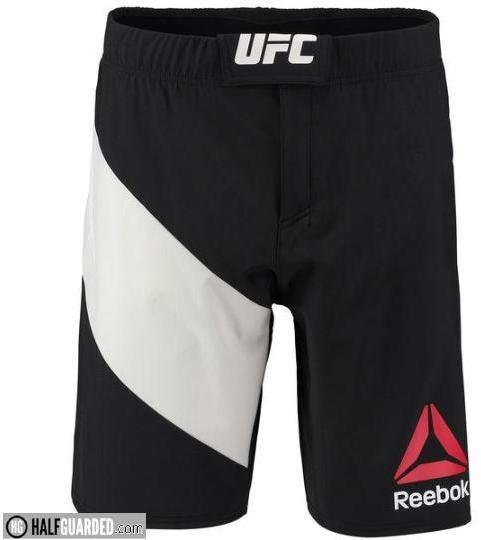 On so many different levels, that is a crime.  Against fashion.  Humanity.  Some UN resolution.
Plus, there's the fact that Affliction and other clothing lines have sooooo associated the MMA apparel culture with moron meatheads that if you're Reebok you're WAY in the hole:
UFC Underwear: Sex sells
But, alas, there is a solution.  One you already know because you read the title: start selling UFC underwear.  Give me UFC Underwear boxers that kind of resemble the shorts Conor McGregor wore when he fought Chad Mendes; let a woman wear bra and panties that say "Ronda Rousey, done in 14 seconds."  As an added bonus, her man can see it as a challenge!
Fighters aren't wearing clothes anyways, they're already in their underwear out there.  This is a male fighter: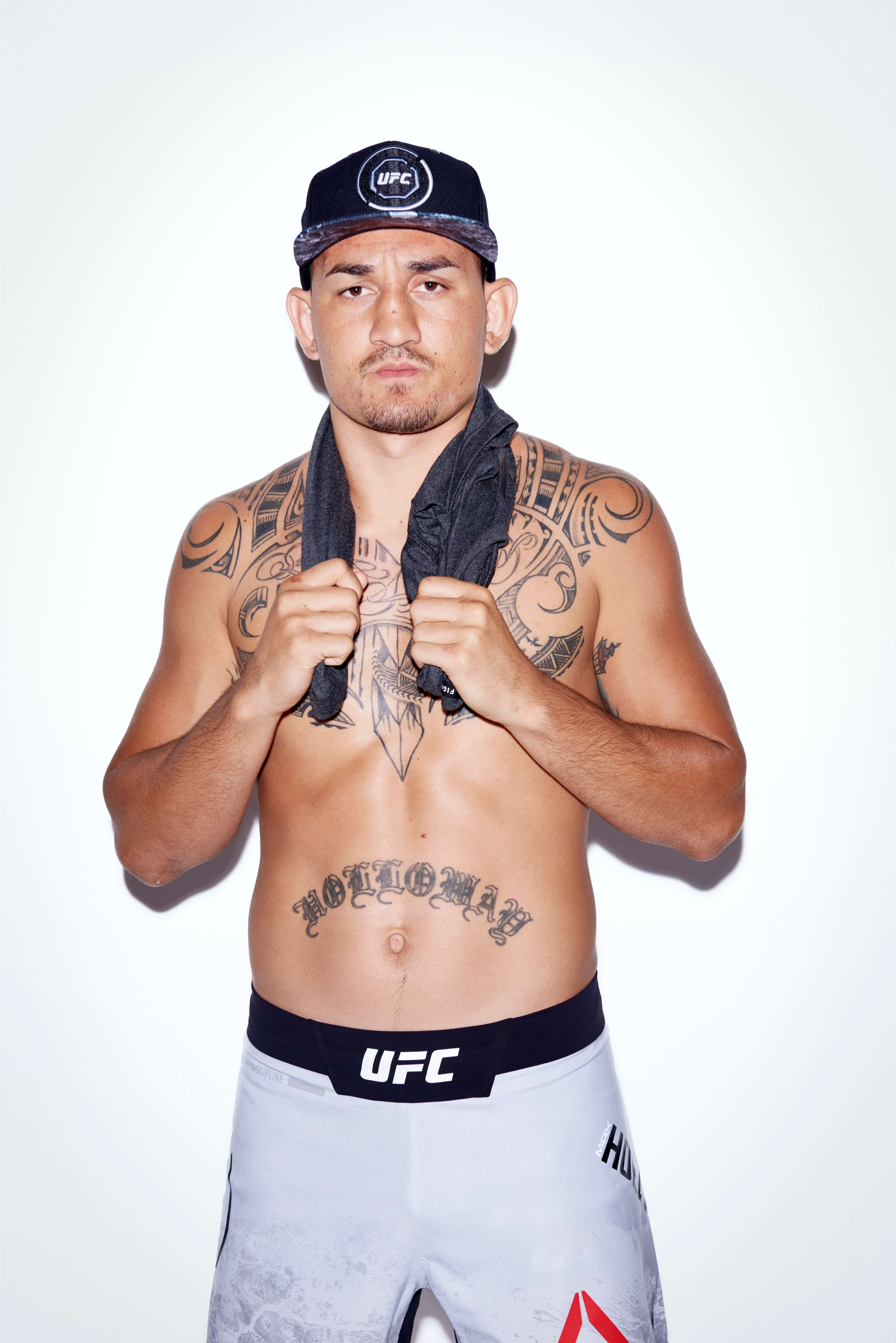 This is a man in underwear: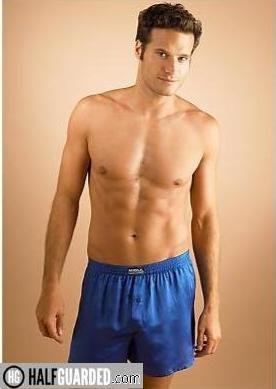 This is a female fighter: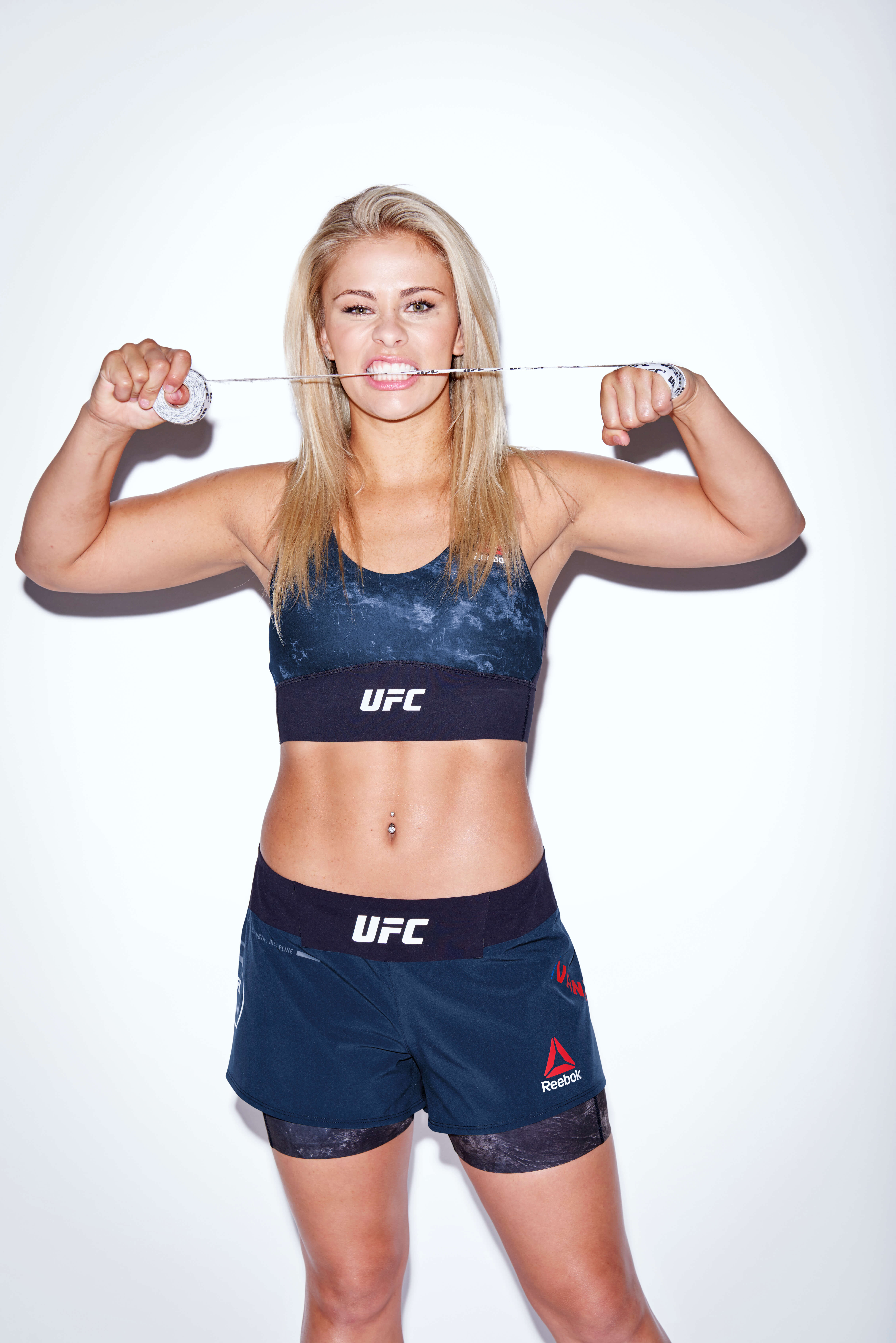 This is a woman in her underwear: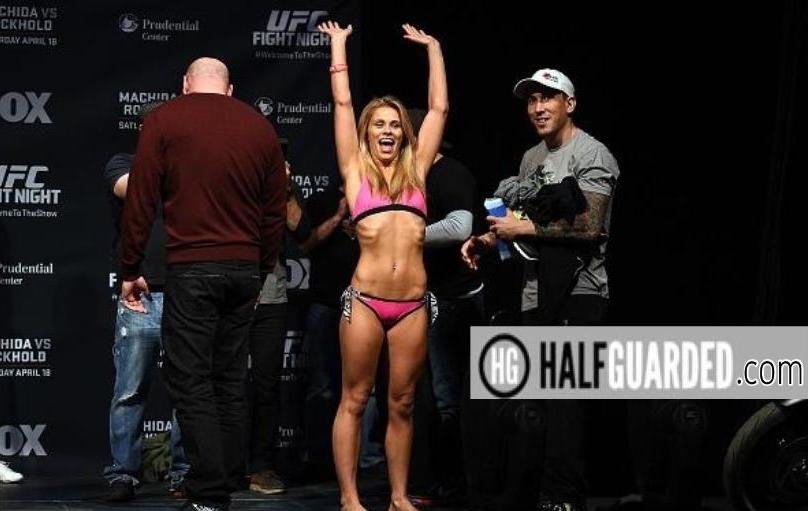 Rather than ask people to shell out $70 bucks or whatever for shorts they can't really wear that often, make affordable UFC underwear.  Plus, it allows people to secretly feel like a "badass UFC guy" without the embarrassment of being associated with:
We – rightfully – made fun of the fact Reebok is going to release Chris Weidman shoes.  Because it is stupid.  He doesn't wear shoes.  He fights barefoot and the only shoes he'd ever wear in training are wrestling boots, which those things are not.  At best, they're what he'd wear to go jogging.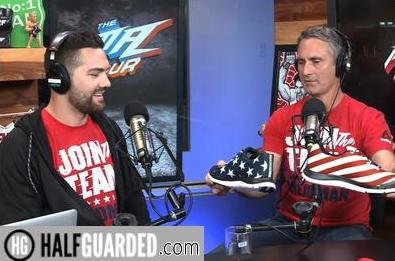 Besides, if you're going to spend money on athlete related shoes, basketball has absolutely owned that market since day one.  "Be Like Mike" worked because "it's gotta be the shoes."  The shoes were associated with the performance of the athlete but were also something a regular person could use every day.  Again, with MMA: that's fingerless gloves, only worn in public by people who are asking to be mocked and kicked down an escalator.
But UFC underwear?  It would allow you to "look like a fighter" at times without having to broadcast it.  I mean, my underwear is just generic crap I get from Target.  Plain, boring, black or white and that's it.  But if there were cheaper versions that "look like" the UFC shorts?  I might buy a pair.  Hell, "vale tudo" shorts are already the equivalent of boxer-briefs.  And the Muay Thai style are close enough to boxers that they could be easily modified as such.
Reebok and the UFC can still sell t-shirts and hoodies and all that; there's a market (the market seems to be to try to create a retro look, which doesn't work all that great for a sport that's 20 years old).  But to Reebok and the UFC I say: If you want people to pay to look like a fucking fighter, sell them UFC underwear.
At worst, it'll give you an excuse to parade around Paige VanZant.