Do You Want to see The Gunman 2?

Loading ...
What are the odds of The Gunman getting a sequel?
This is my favorite question. Because The Gunman kinda bombed at the box office. It lost to Insurgent, the Divergent sequel that wasn't much of a success and led to the end of that YA series, which should be a thing that just goes on and on. But did it? Nope. They might make the last story into a TV show or something, but without Shailene Woodley. So that bomb totally destroyed The Gunman.
But does that mean The Gunman 2 won't happen? Not necessarily. Sean Penn has a lot of sway in Hollywood, and he kinda looks like he's a tough guy. He has certainly proven his ability to beat the crap out of people. Mostly wives and girlfriends, but a proclivity for violence is generally all that's necessary for action movie success. And he has cool hair!
But alas, it may not be coming to pass. Hollywood doesn't think Penn is on the same level as Liam Neeson, and even he's struggling to get another action movie success outside of a Taken movie. The Commuter 2 might happen, and I like to think there's always room for another Taken flick, but Sean Penn may need to work a little harder to find a true box office smash, at least from an action film.
The Gunman 2 Trailer
I know what you're thinking: how can there be a trailer for The Gunman 2 when it hasn't been officially greenlit? Well, lemme tell ya: there isn't. But this is the SECOND trailer for the original The Gunman, so just think of this, but with more explosions, Sean Penn being more ripped, and there being more men with guns.
The Gunman 2 Poster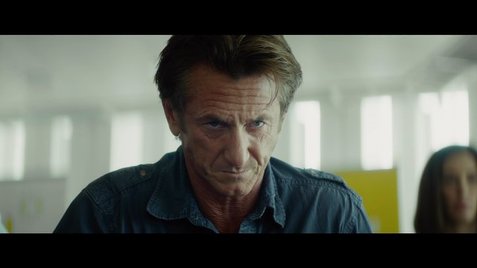 Final thoughts on The Gunman 2
Look, is this a throwaway film? Sure. It reeks of a lot of different films, and there are plenty of good action concepts out there, such as American Ultra, which wasn't perfect but had a good premise, and I'll never be anything but super invested in a sequel to Dracula Untold and The Accountant, but there's always gonna be a little room in my heart of hearts for a stupid-but-trying-to-be-smart action flick with Sean Penn in the lead. Sue me.
I think "So Sue Me" would've been my Native American name.
Like the Way We Previewed The Gunman 2? Read On: