A lot of countries have socialized health care systems. There are the usual suspects – Canada, Australia, virtually every country in Europe – and quite a few odd ducks opting for universal, publicly-financed medical coverage – places like Argentina, Russia and, somehow, Saudi Arabia. That said, per capita health care spending in the U.S. – at about $9,000 a head – runs neck and neck with socialist utopias Norway and Switzerland, and only the Pacific microstate Tuvalu (population: 10,000) spends a greater share of its GDP on taxpayer-subsidized health care expenses.
The U.S. already spends $994 billion a year on its existing Medicare and Medicaid programs, representing more than a quarter of the entire federal budget and a far greater amount than any other country spends on their free-for-all socialized health care models. Low-population countries like Austria and Luxembourg can implement such socioeconomic systems based simply on the fact that they don't have to cover that many people; meanwhile, the sheer volume of people living in the U.S. – at least 319 million – makes universal health care statistically impossible (and I'll show you just how statistically impossible in just a bit.)
Alas, try explaining that incontestable truth to Bernie Sanders and his supporters.
Yes, the Bern, the inevitable hyper-liberal rejoinder to Ron Paul. Indeed, the similarities between the two cult political icons – despite residing on polar opposite ends of the left-right spectrum – are many: both are really old dudes, college kids inexplicably loved them and both supported economic policies so removed from reality that you have to wonder what else they're putting in pot nowadays. Whereas Rand's daddy never had a shot in two disastrous presidential campaigns, there is a very strong likelihood that Sanders upsets Hilary and garners the Democratic nomination (which, hoping against hope, would lead to a steel cage match against the Donald in November to determine once and for all which brand of fringe populism is superior.)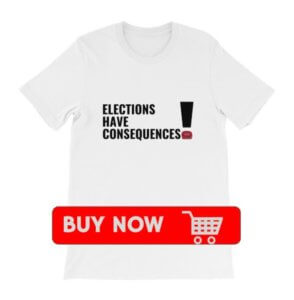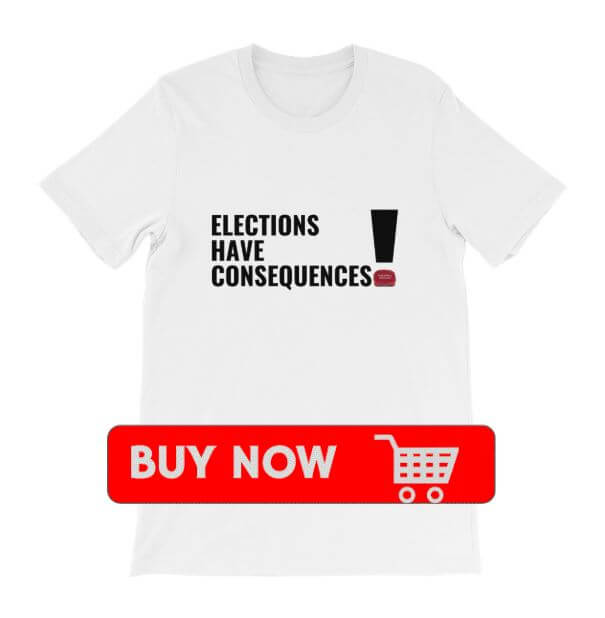 Sure, Bernie's unique amalgamation of democratic socialism and anti-Wall Street rancor has plenty of appeal, especially if you're a 19-year-old taking out $250,000 in Stafford loans for a degree in finger painting or one of those about-to-retire, ex-Hippie baby boomers that's all about sharing the wealth (now that it's not coming out of your paycheck, of course.) Unfortunately, Sanders' economic proposals are still bound to reality, and simple arithmetic says hardly any of his highfalutin reform measures are practical.
Bernie Sanders' Economic Policies: Where to begin?
Now, before we begin breaking down Bernie's fantasy-land proposals, I want to state a few caveats. First, I'm not a professional economist. In fact, I only got a "B" in college statistics, so my numbers theoretically, could be off. Secondly, as a proud non-voter, I'm not doing this to promote any candidate or political ideology. Rather, I'm just pointing out something clear as day that so many lunkheads on the Interwebs are oh-so-distressingly hesitant to address. Numbers, as they say, don't lie, and below is a big, fat, heaping helping of statistical truth.
The Sanders camp has said time and time again they want a Medicare-for-all-style health care model. However, even days away from the first round of primaries, America's favorite Principal McVicker from Beavis & Butt-Head look-a-like (and sound-a-like)  has yet to detail either how much the proposal would cost or how he would go about procuring the necessary capital to fund what would be far and away the largest social entitlement program in human history. That should be your first reason to be concerned.
As a baseline, let's use the figures from the 2015 federal budget. All expenses totaled, the U.S. government spent $3.6 trillion for this fiscal year, with $525 billion going towards Medicare expenditures. (Assuming we've got some readers outside the U.S. of A, Medicare is a public-subsidized program that only benefits senior citizens.) As a conservative estimate, there are about 41 million Medicare-eligible people in the States. That comes out to about $13,000 per year per Medicare recipient.
Now, to offer "free" services of the same quality and scope, reasonably, we'd have to spend a similar amount on the other 278 million Americans. So $13,000 a year plus 278 million comes out to … $3.6 trillion.
That means the U.S. government would have to double its budget to make the idea work. Granted, some publications are tossing out lower figures. The Wall Street Journal concluded that Sanders' proposal would "only" cost $1.5 trillion a year, but even assuming that BernieCare would replace Medicare and Medicaid and other federal spending remained consistent with 2015 levels, we're still looking at a $4.5 trillion taxpayer tab at the absolute minimum. Keep in mind, the total amount the entire federal government collected last year was just $3.2 trillion.
So let's say Sanders gets elected, and somehow, he's able to hypnotize both houses of Congress into unanimously approving his budget. Now, where oh where is that extra $1.5 trillion a year going to come from?
Before we go any further, I believe it is important to state just how much money, collectively, we are working with. In 2015, the Federal Reserve guesstimated the nation's total wealth – which includes stocks and equity – was $84.9 trillion. However, private debt in the U.S. equals about $11.9 trillion, with an extra $21 trillion-or-so tied up in NYSE and NASDAQ shares. Factor in the U.S. public debt, and maybe – just maybe – there's $34 trillion usable, taxable dollars at the federal government's disposal.
According to economist Gerald Friedman, if the U.S. were to abolish medical insurance and institute European-style drug price controls, the end savings for the public would be $592 billion. Of course, those same measures would put more than a million Americans out of work and wipe out a good trillion or so dollars from the national economy, so from a budgeting perspective, the measure actually takes a good $500 billion out of the taxable pool from the get-go.
Per Sanders' failed American Health Security Act of 2013 proposal, the single-payer system could be financed by a 2.2 percent across the board tax increase coupled with a 5.7 percent payroll tax increase … which almost certainly means the average American would have to yield an additional 8 percent of his or her earnings per year. This would be coupled with an additional 5.4 percent on high-income earners (but interestingly enough, not corporations) and a 0.02 tax on all securities transactions.
In total, however, Politico determined all of that would produce just $675 billion. Not only is that nowhere near enough to cover universal health care, that's $300 billion short of covering the Medicare and Medicaid programs we already have in place. Despite Sanders' jihad against the "elites," The Brookings Institution says increasing the general tax rate for the nation's top income bracket to 50 percent would only produce an extra $96 billion a year in revenue . Unless Sanders has an A+ strategy in place to levy unprecedented taxes – as in, upward of 90 percent – on the much reviled "one" percent (and with it, another gold-star proposal in mind to keep them from moving their entire operations abroad), there's simply no way BernieCare could be sustainably financed without increasing the middle class' tax rate by double digits. So yeah, you can have "free" health care, just as long as you're willing to fork over half of your income first.
The financial impracticality of the model is readily apparent in Sanders' home state of Vermont, whose trial run at a single-payer state system put crashed and burned in less than four years , and in Brazil, where there is one hospital bed for every 500 people, residents have to wait months to get a single X-ray and the middle class has elected to pay out of pocket for private services anyway because public health treatment is so lackluster.
With the health care sector representing a sixth of the U.S. economy, such unparalleled government intrusion is certain to result in a considerable decline in the quality, timeliness and, ironically, accessibility of treatments and services. The sudden and astronomical increase in clients, in tandem with an astonishingly underreported shortage of medical providers, has all the makings of another 2008-style crisis; and if you thought things got bad when the housing bubble burst, just wait until the government has to pull hospitals out of the red using public subsidies that make the big bank bailouts look like a handful of spare change.
Bernie Sanders' Economic Policies: Everyone gets everything!
But what about Sanders' other pie-in-the-sky reveries, like tuition-free college and his trillion dollar infrastructure program?
Well, his $75 billion a year student-subsidization proposal wouldn't even make college "tuition-free." Rather, it would just lower student loan interest rates to 2 percent and dole out double whatever states are spending on tuition-reduction programs in federal matching grants. Unfortunately, his plans to pay for it – a 0.5 percent tax on stock trades, a 0.1 tax on bonds and a 0.005 tax on derivatives – just don't pan out. According to the Tax Policy Center, those measures would fail to produce any more than $50 billion, leaving a third of the mandate unfunded.
His ambitious $200 billion a year infrastructure reinvestment proposal allegedly would put 13 million Americans to work building bridges and tarring highways – a sum that virtually doubles the annual amount of money the feds are spending on transportation and regional development. To pay off these projects, Sanders wants to tax corporations for their offshore and international earnings. It sounds good in theory, but even Sanders' himself inadvertently confessed that wasn't enough to cover the reinvestment costs; taxing the overseas holdings of U.S.-headquartered companies, a Joint Committee on Taxation report Sanders personally commissioned states, would only generate about $90 billion a year … less than half the amount Sanders requires to pay for his own sprawling public works initiative.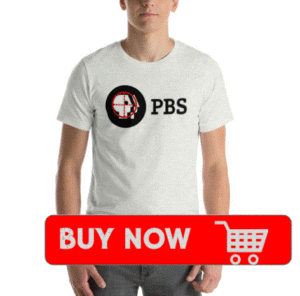 Along those same lines his $2.75 billion a year plan to create one million jobs for unskilled, uneducated youths by taxing carried interest on private equity and hedge funds would only generate $1.56 billion annually, per the same JCT findings. While Sanders' policies theoretically might work – pending the U.S. citizenry is OK taking on a virtually unpayable amount of debt in the long haul and handing over at least half their income to the feds at the gate – the financing plans he's shown off thus far are indisputably insufficient. That's not to say his proposals won't work if implemented – even though they almost certainly wouldn't – but there is no denying that for his castle in the air programs to even get started, he's going to need a whole lot more dough than he's claiming … with the costs, of course, funneling right back to you, the involuntary consumer.
Only time will tell how Sanders does as a presidential candidate. As far left as he is, however, even if he DOES somehow win an upset bid, one has to wonder if his money-burning ways are too lavish, even for the Democrats in Congress. Over the next 10 years, Sanders' entitlement initiatives alone are tabbed at $18 trillion, and his stated taxation plans still leaves an $11.5 funding gap wide open.  Progressive, they may be, but a lot of middle class liberals still like them some capitalism, and the Sandman's proposals royally screw over the working class Dems (whom, after taxes, are effectively thrust into poverty by his propositions.)
Underemployed baristas and guys that vape in their parents' basements all day may worship at his feet, but I'm guessing a lot of moderates aren't exactly feeling the Bern in a good way. Considering the mathematical unworkability of his proposals, even his staunchest supporters might wind up regretting their naïve hero worship once the economic toll of all those grandiose projects and programs shows up on their paychecks.
Be careful what you wish for, kids. After all, you might just end up with Bernie Sanders in the Oval Office … and a much lighter wallet than you'd imagined.