Time for nakedness.  From Brazil.  For you.  DIH.
Perv.
Bethe Correia naked everywhere.  Yup.  Underneath all of her clothes, she's totally naked.  When she dances, she's naked under the dress.  It's wild, man.  WILD!
(I feel a bit bad because apparently dudes record* themselves jerking off and send it to her.  Which is shitty.  It also shows how men think.  "Dude, she'll see me jerking my dong and will invite me to Brazil to fuck."  I guarantee that's what I was thinking they were thinking.)
*I originally wrote "videotaped" because I'm old.
Let's all watch the weigh ins, if that suits your needs in life.
LOOK AT BETHE DANCE!!!!!!!!!!!!!!!!!!!!!!!!!!!!!!!!!!!!!!!!!!!!!!!!!!!!!!!!!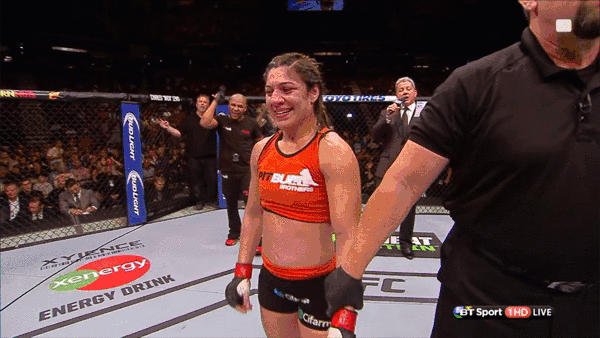 Bethe Correia NAKED – aka: UFC Fortaleza Weigh In Video and Results
UFC Fortaleza Weigh In Results
Vitor Belfort (186) vs. Kelvin Gastelum (185)
Mauricio Rua (206) vs. Gian Villante (206)
Edson Barboza (155) vs. Beneil Dariush (156)
Ray Borg (126) vs. Jussier Formiga (126)
Bethe Correia (136) vs. Marion Reneau (135)
Tim Means (170) vs. Alex Oliveira (171)

PRELIMINARY CARD (FS1, 8 p.m. ET)

Kevin Lee (156) vs. Francisco Trinaldo (156)
Sergio Moraes (171) vs. Davi Ramos (170)
Joe Soto (135) vs. Rani Yahya (136)
Josh Burkman (156) vs. Michel Prazeres (156)

PRELIMINARY CARD (UFC Fight Pass, 7 p.m. ET)

Rony Jason (146) vs. Jeremy Kennedy (146)
Paulo Borrachinha (185) vs. Garreth McLellan (184)