Centro de Formação Olímpica do Nordeste
Fortaleza, Brazil, South America, NOT the Good America
Come one, come all to … this intro for the UFC's free show on Fox Sports 1.  This show is in Brazil.  That's a country in South America.  South America is a continent.
This is NOT a continent.  This is a website.  No one is really going to seek out results of a show they probably don't even know exists.  Can't wait to watch a (possibly) non-juiced Vitor lose to a blown up welterweight who flat out said he wanted to go back to 170 but has been enticed to middleweight by the opportunity to fight a faded legend.
Won't lie, the main reason for this coverage is because I'm already watching it.  Fuck, giving up booze for Lent makes random UFC's a chore.  Well, not really a chore but a sadder experience of a man with his two puggles.  Le sigh.
UFC Fortaleza news you don't care about if you're honest with yourself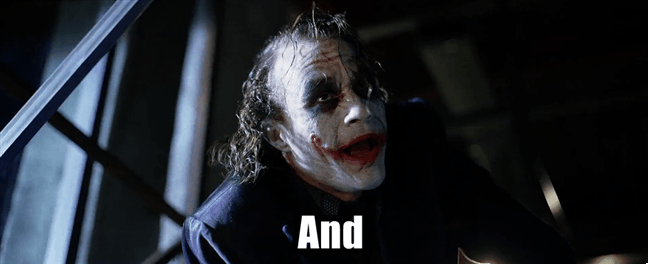 ---

UFC Fortaleza Recap & Results
Preliminary Card (UFC Fight Pass)

Paulo Borrachinha (185) vs. Garreth McLellan (184)
Middleweight
What Happened?
Borra dominating early with his punches. He drops the South African. It's over in a minute. Sheesh.
Winner: Paulo Borrachinha, R1, KO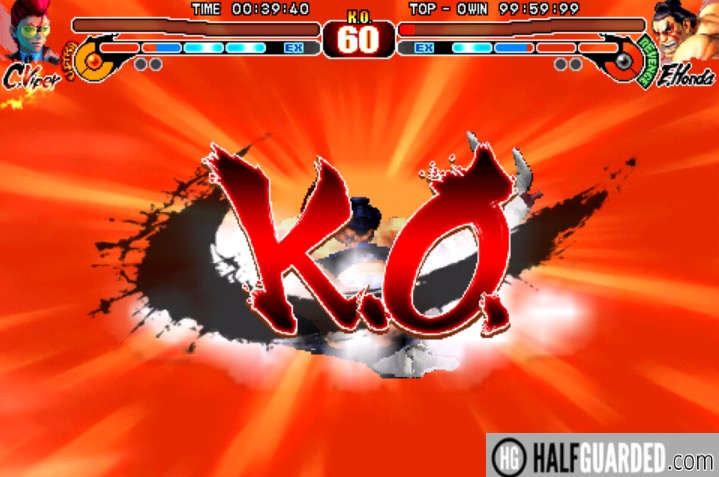 Should You Watch?
Yes.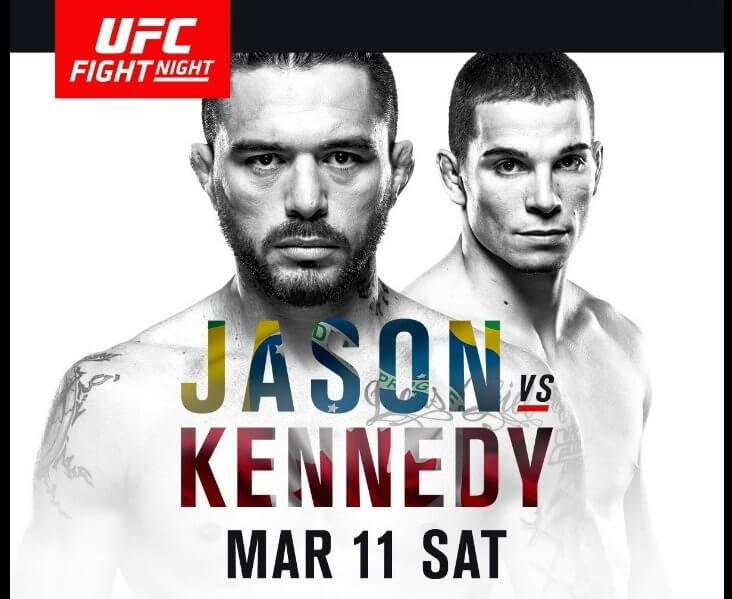 Rony Jason (146) vs. Jeremy Kennedy (146)
Featherweight
What Happened?
Jason lands one punch and the crowd explodes. A jumping knee kinda pushed Kennedy down but his eyes said he was clearly fine. Kennedy managed to stand up and get the back. The crowd booed.
Sigh. I forgot how annoying Brazilian crowds are. Just a bunch of people who make 1950s American nationalism look tame; go ahead and be silent when something awesome happens just because your dude lost.
Kennedy getting numerous takedowns, all from the same outside trip. BRAZILIAN WRESTLING!
Kennedy looks twelve. Jason starts the second with another flying knee and that one landed. He's pounding as Kennedy locks up his guard and ties up the Brazilian movie villain. Ref REALLY should've stood this up by now as nothing is happening. This is one of the worst non-stand-ups I've seen. Gee. Is the ref Brazilian… (AND A WOMAN!!) Kennedy kicks Jason in the Amazon River. Jason is lying on the ground, holding his cock. "Take care, ok?" says the ref to Kennedy. I bet Jason is trying so hard to MAN UP Bc it's a chick ref. I would.
Jason taunting Kennedy with his hands behind his back. Kennedy responds by just taking him to the ground. Idiot. Jason up but Kennedy is glued to him as he tried. TD. They separate and Kennedy just blasts through with a double leg. That was easy. Kennedy doing actual GnP. How novel. Jason throwing up his hips for a possible oma plata. Kennedy easily avoids and goes behind. Good punches. A minute to go and if there's justice, Jason needs a finish. A Kennedy TD, duck under, go behind and punching as the round fades to a finish.
Winner: Kennedy, dec.
Should You Watch?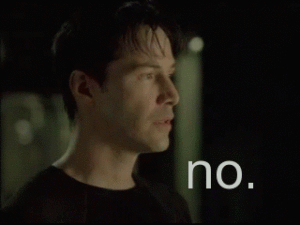 ---

UFC Fortaleza Recap & Results
Preliminary Card (Fox Sports 1)

Josh Burkman (156) vs. Michel Prazeres (156)
Lightweight
What Happened?
Michel fucking SWARMING Burkman, ala Old Vitor. A billion punches thrown and many even landed. Burkman is definitely hurt but he's using his "veteran knowledge" to slow things and survive. Michel then locks in and GETS THE TAP from a north-south choke. Wow.
Winner: Michel Prazeres, R1, sub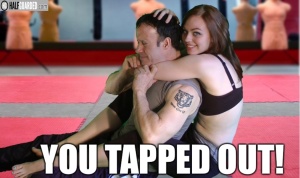 Should You Watch?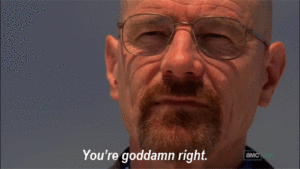 Joe Soto (135) vs. Rani Yahya (136)
Bantamweight
What Happened?
Rani throwing hands right away. Soto, a former title challenger, cracked Rani, celebrated, but Rani was right up. Rani mixing up his strikes well. He's getting odd first and Soto is all reacting to what's happening. Soto looks slow as shit out there. Rani dumps with a single leg but he's left is neck in and Soto is kinda close on a choke. Nope. Rani out and passing. But the round ends.
Soto drops Rani with a head butt. HUGE, gushing, cut on Soto's head. The ref is yelling STOP but Soto grabs a choke. Fuckin ref – A WOMAN! – is passively asking them to stop. They finally do but what a joke. Rani flails for a TD. Soto stops it and eventually backs out. Rani with another sloppy shot. Rani with a nice combo that finished with a successful head kick – that didn't phase the American. Rani shoots. Soto tries a guillotine. Rani flops. Soto tries a north south choke. Rani defends. Soto steps away. Rani looks tired. Soto looks like a virgin in a horror movie. Rani is squaring up as he arm punches. Rani looks out of it (from the headbutt?). Soto pounces. Mount. Punches. Round ends. Nicely done.
Soto slamming kicks into the body of an already gassed man. Shot. Soto sprawl. Soto in side control. Soto staying with Rani on the mat, slowly punching when an opening presents itself. Riding position and Rani is taking hard punches here. This could be stopped on the grounds of exhaustion. Crowd is booing but they're all bigots so ignore them. Soto went for an armbar. Missed. But also got away before Rani could do anything. A Soto TD finishes the round.
Winner: Joe Soto, dec.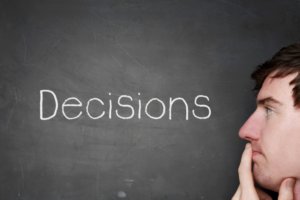 Should You Watch?
Nah, unless you have a blood fetish.
Sergio Moraes (171) vs. Davi Ramos (170)
Welterweight
What Happened?
Garbage. Ramos is a LW making his UFC debut on short notice. Moraes probably should've won easily but instead they just engaged in fifteen minutes of shitty kick boxing. No one really landed. Nothing hurt. It looked like shit. Crowd finally booed something for the right reasons.
Winner: Moraes, dec.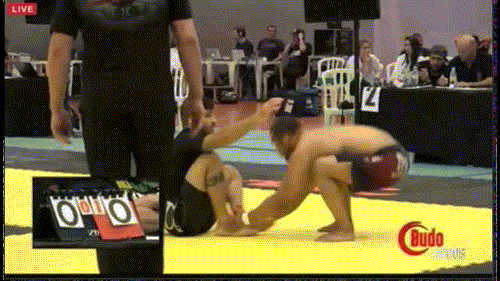 Should You Watch?
Fuck. Youuuuuuuuuuuuuuuuuuuuuuuuuuuuuuuuuuuuuuu! (No.)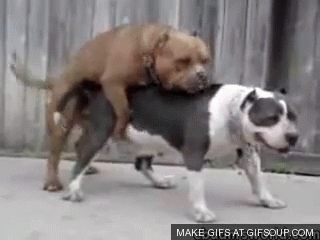 Kevin Lee (156) vs. Francisco Trinaldo (156)
Lightweight
What Happened?
Trinaldo hurt Lee in the first. Lee survived. In the second, Lee hurt the Brazilian with a head kick as the crowd went mute. Lee mounted him, took the back, choke. Finish.
Winner: Lee, R2, sub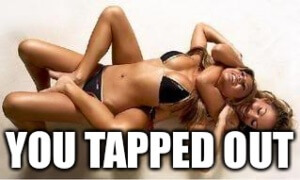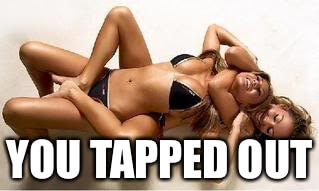 Should You Watch?
Sure thing.
Godofredo Pepey vs. Kyle Bochniak
---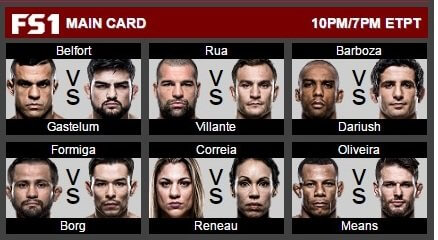 UFC Fortaleza Recap & Results
Main Card (Fox Sports 1)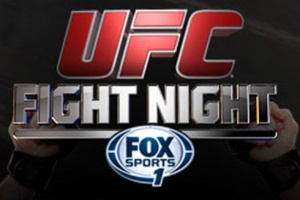 Tim Means (170) vs. Alex Oliveira (171)
Welterweight
What Happened?
Best performance of Cowboy's career. He controlled with his ground game. In the second, he got it down, took the back, choke. Tap. Finis.
Winner: Alex Oliveira, R2, sub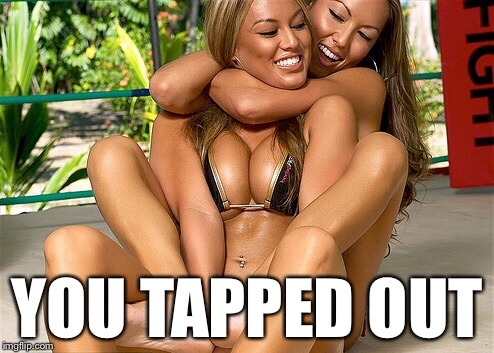 Should You Watch?
Sure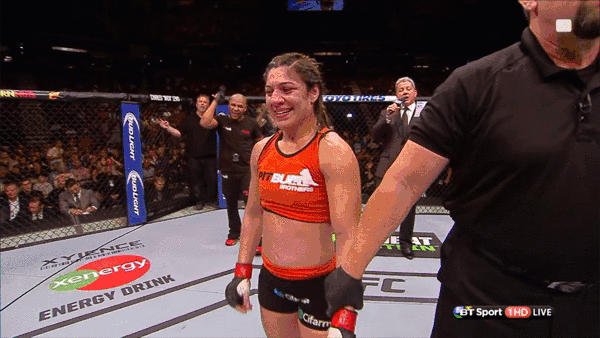 Bethe Correia (136) vs. Marion Reneau (135)
Women's Bantamweight
What Happened?
Bethe has a thick ass. But it's one of those asses that says, "I can crack a walnut." I also have decided, style wise, she's the female Chris Leben. I'm sure he also had a thick ass. Mary is quick as a cheetah that is in desperate need of a shit. Bethe neutralized this by taking her down. Mary sucking wind in the second. Bethe is in zombie mode, seemingly unaffected by anything. Third round: Marion rocks Bethe with a front kick to the face…while Marion fell on her own ass. (As opposed to someone else's ass?) Bethe is hurt and dives on a lazy shot. Marion sprawls and pounds her head. Bethe pulls halfguard(ed.com). Mount. Punches. Bethe is close to being finished. Bethe chants roar while she gets her face elbowed. This has become a war of heart. Could easily be a draw, as this is becoming a 10-8. Back take. Marion doing everything she can to find the choke. Body triangle. With more liberal scoring – which they're using in Brazil – this could be a 10-7. (It won't be.)
Winner: MAJORITY DRAW (28-28, 28-28, 29-27 Reneau)
(Time stood still as the same horrible female ref didn't raise both hands so the crowd had no idea what was going on.)
Should You Watch?
I enjoyed it, in a weird way.
Why is Grant Hill of all people trying to sell me pizza in 2017?
Ray Borg (126) vs. Jussier Formiga (126)
Flyweight
What Happened?
The first two rounds happened. I watched but cannot recall anything. The third was great though. They had a fabulous scramble for like a minute straight before Formiga finally took the back like a duck in water. Borg would avoid the choke, turn into it, get inside Formiga's guard and begin pounding with really good elbows. Close fight as every round was close.
Winner: Borg, dec.
Should You Watch?
The third round for definitely.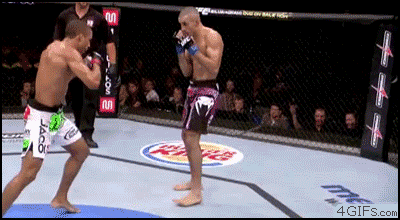 Edson Barboza (155) vs. Beneil Dariush (156)
Lightweight
What Happened?
Edison's hands move like oil rigs on meth. Dariush is eating everything well and trying to connect with an isolated power punch. Edson doesn't care and is blistering the legs and body for weeks to come with kicks. Edson UPPERCUTTED THE DICK. Ouch.
OH MY FUCK WHAT THE DEATH OF MOTHER MARY. EDSON FUCKING BARBOZA LANDS A FLYING KNEE THAT KILLED A HUMAN BEING.
Winner: Edson BARBOZA, R2, DEATH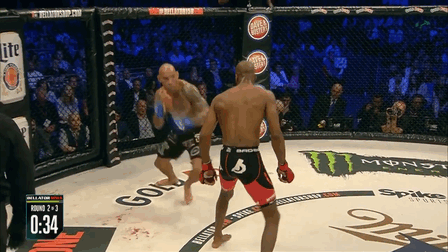 Should You Watch?
Yes.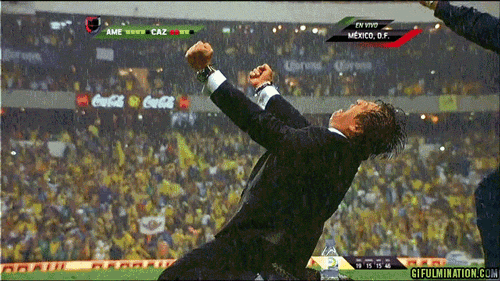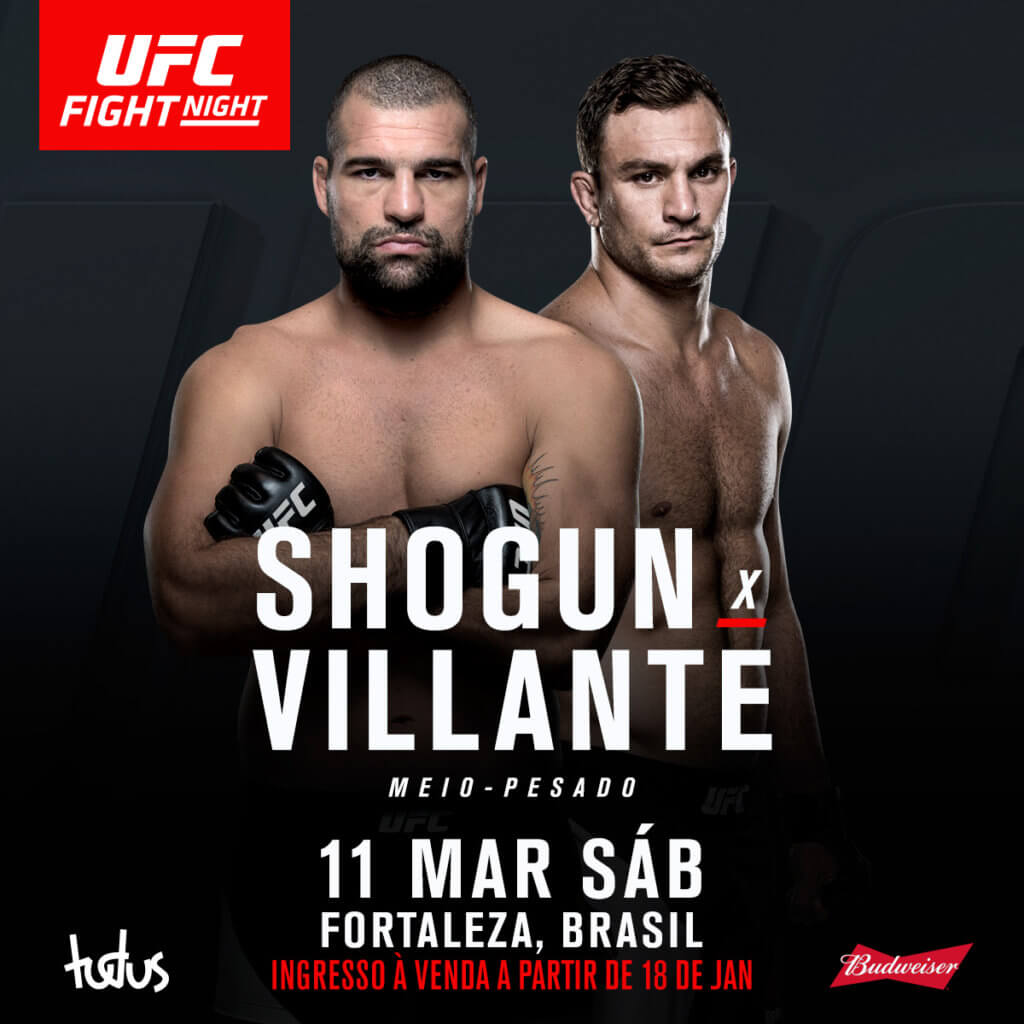 Mauricio Rua (206) vs. Gian Villante (206)
Light Heavyweight
What Happened?
Shogun throwing more combinations than John. Both land really heavy punches. First round, Shogun dropped John with an overhand right that landed behind the ear. John holding his own though. Second was each guy landing heavy punches, then backing up, regrouping, and coming forward again. Fight is kind of lumbering along. One minute into the third, Rua connects with a mountain of a right. John is on LGBTQ street. Shogun swarms like the Shogun of PRIDE. It. Is. Over.
Winner: Shogun, R3, KO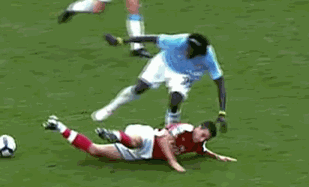 Should You Watch?
Yes, it was vintage Shogun.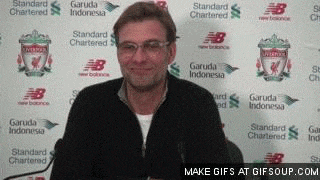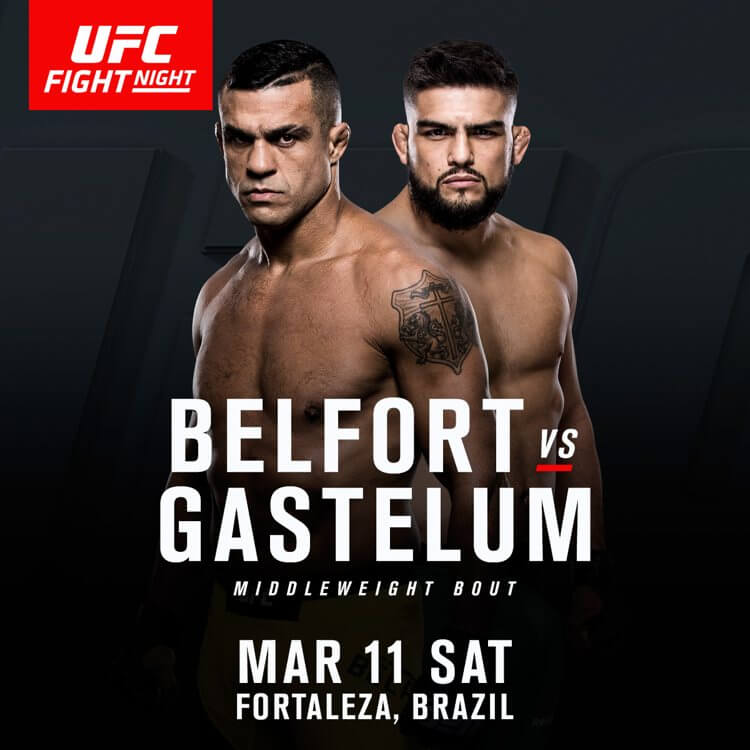 Vitor Belfort (186) vs. Kelvin Gastelum (185)
Middleweight
What Happened?
The Old Vitor appeared…in Kelvin. Midway through the first, he dropped the legend hard. To Vitor's credit, he survived and made his any to his feet. Then another punch flattened Vitor once and for all.
Winner: Kelvin Gastelum, R1, KO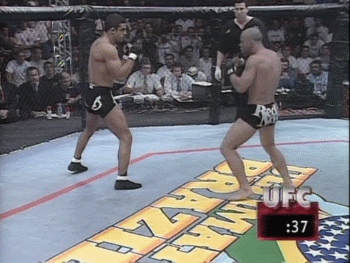 Should You Watch?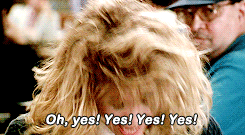 ---
Quick & Dirty UFC Fortaleza Recap & Results
(Winner in BOLD)
Vitor Belfort (186) vs. Kelvin Gastelum (185)
Mauricio Rua (206) vs. Gian Villante (206)
Edson Barboza (155) vs. Beneil Dariush (156)
Ray Borg (126) vs. Jussier Formiga (126)
Bethe Correia (136) DRAW Marion Reneau (135)
Tim Means (170) vs. Alex Oliveira (171)

---

Kevin Lee (156) vs. Francisco Trinaldo (156)
Sergio Moraes (171) vs. Davi Ramos (170)
Joe Soto (135) vs. Rani Yahya (136)
Josh Burkman (156) vs. Michel Prazeres (156)

---

Rony Jason (146) vs. Jeremy Kennedy (146)
Paulo Borrachinha (185) vs. Garreth McLellan (184)
Featherweight Godofredo Pepey vs. Kyle Bochniak