As the presidential race heats up, and the only two choices realistically left are a narcissistic monkey-haired bigot and a narcissistic monkey-haired WNBA coach, I can't help but thinking that it's all bullshit. It doesn't fucking matter where your vote goes, at all.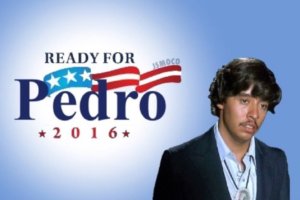 Our government is beyond salvation. Corporate lobbyists and Super-PACS have purchased it, and if you ever needed any more proof… Congress decided to KEEP marijuana as a SCHEDULE ONE drug, which means they believe that it has ZERO medical credibility. None. Fucking assholes.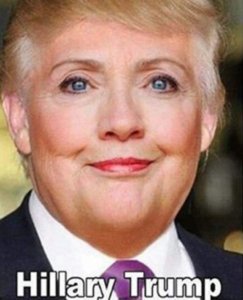 That's right, our government has "decided" that as of 2016, there is not enough evidence to support the medical usage of marijuana, so they won't even deliberate. This makes not a goddam lick of sense. I put the word decided in quotes because I'm implying that, of course, they didn't actually decide; they were simply told. Nobody with half a brain could ever think in 2016 that marijuana has ZERO medical use. If someone tells you that, they're fucking lying. Our government is FUBAR.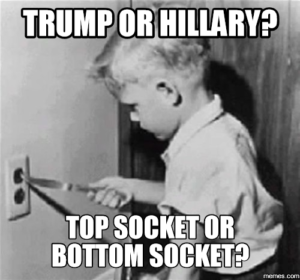 This article is not about marijuana. I'm just using it to illustrate the point that politicians don't give a fuck what we actually want, and in fact never even CONSIDER what we want. They can't. They don't work for us. Accept that and you'll save yourself a lot of misery. Don't participate in this broken system.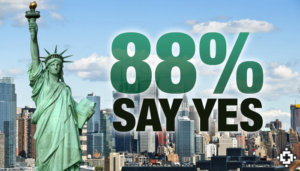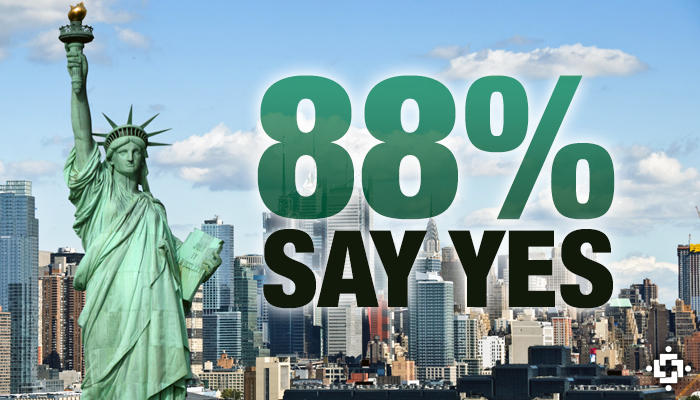 Based on things like the stagnation of the legalization of medical marijuana, it makes me wonder if the founding fathers really knew best. The founding fathers set up this system, and I'm sure they meant well, but now this system is broken. Don Trump is running for President. This system allowed for that.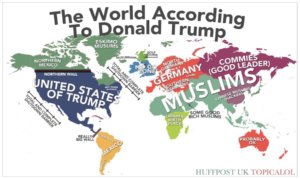 Let me explain: If we the people, the majority of the people (88% support), can't get medical marijuana federally legalized, our system is dead. Give up on it. Voting is merely a symbolic gesture the machine owners allow so that we feel slightly in control. Your ballot may as well go directly into the furnace. They don't fucking care. As further proof, remember this?
Those are the popular vote totals from the 2000 election. The 50,996,582 is how many votes Al Gore got. It's about 500,000 more than George Bush. I don't remember Gore being president for 4 years, but it hardly would have mattered anyway. Just like the Republicans have stifled Obama for 7 plus years, they'd have done the same to Gore. (Note from Mike: because Democrats totally rolled over and gave Bush everything HE wanted…) This is just to illustrate that it doesn't matter what we want. Hell, it doesn't even fucking matter who actually gets more votes! The 2000 election is when I gave up on politics. Stop playing the game. We've already lost.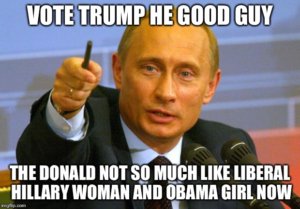 Trump describes a world that would greatly benefit those who are already wealthy. I understand the rich wanting to keep it that way, but as the "Occupy" movement would tell us, the rich make up merely 1% of the population. So why can't the 99% get anything done? It's because our democratic system is completely owned by the rich and this will never be rectified and thus I've given up on thinking that I can effect change on a large scale. I cannot. Obama cannot. No one can. The machine is too powerful, and the corporations that own the machine are really the people in charge of our government.
If what the people want conflicts with the machine making money and gobbling up more power, it doesn't happen. It's that simple. Do you think those NRA lobbyist really believe that gun control laws and background checks are a bad thing? Of course not. However, the makers of all the guns and ammunition wouldn't sell as many if we made it harder to get one. So they pay their lobbyists to never let that happen.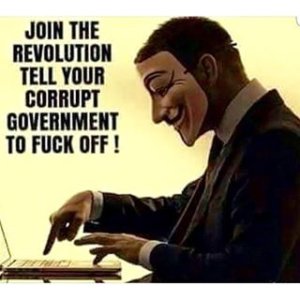 We all agree that want fewer gun deaths, right? We all agree that the tide of mass shootings need to end, yes? So then how does the NRA get so powerful? Fear. They make up bullshit. "Obama wants to take your guns!" Wrong, Obama almost never mentions guns. Nobody in congress ever mentions taking away guns. They wouldn't fucking dare because if they do, the NRA lobbyists will cut off that funding and sabotage their careers.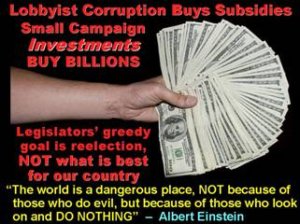 Fear. It's a hell of a tactic. Weaponized fear is how they control us, dummies. Here are some commonly heard fear based phrases (lies) used to manipulate us: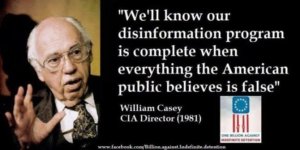 They're gonna take away your guns.
Transgender people are all pedophiles looking to touch your child's wee wee at Target.
Gay people are rapists.
Black people are dangerous.
Those brown people want to come over here and blow us up!
Those other brown people are stealing our jobs!
Drugs ruin society.
Marijuana doesn't have any medical value.
Women don't have rights over their own bodies.
Take this medicine for your depression.
The Bible is law. (It's incredibly bigoted and homophobic, thus it's a great resource.)
Guns don't kill people, I do.
What type of person do you hear repeating these mantras? People like you? People who have opinions you respect? People you consider friends? Or is it just the fringe nut jobs you don't really associate with but you kind of have to because you're related… That's what I thought.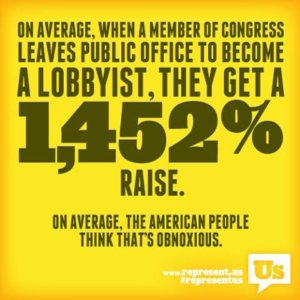 This doesn't make these people bad; it makes them confused. They believe these fear based lies because of the fallacy of the authority. Remember when doctors used to endorse cigarettes? "If someone in charge says it, then I believe it!" Don't be such a mark. I already showed you how they don't care about you or your opinion so of course they'd lie to you. They only care about making you believe in ideals that keep them filthy fucking rich and in control.
The NRA lobbyists are employees of the gun companies, the big pharmacy lobbyists are owned by Pfizer and other huge pill pushing drug companies, the anti-pot lobbyists are employees of privatized prisons, anti-union lobbyists work for Wal-Mart, Sam's club, and other monster department stores that sell you shitty products made in Taipei. That's how this country works.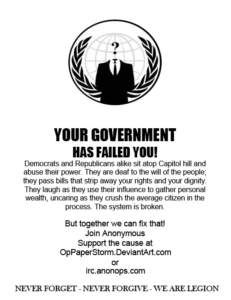 This is why the ones at the top try so desperately hard to keep that curtain up between us and the Wizard of OZ. They spin it so that we believe that they're working for us. Imagine if everyone in Oz just stopped believing that the Wizard had power, and stopped giving him money? He would cease having power and money… Deep.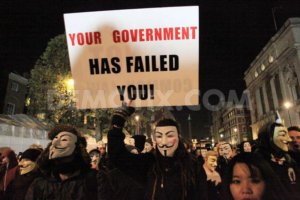 Economically, we can effect nothing. It doesn't matter what you think about foreign policy or the banking bailout or any of that shit, because regardless of what you think the price of a grande late at StealBucks should be, it's still going to cost you 6.99 for a cup of fucking high-fructose-sugary-syrup-laden-brown-teeth-stain-breath-stink liquid you can't live without. Your opinion will never effect that. Sure you may gripe, but nobody cares. On the other hand, what you think about Target's bathroom policy does.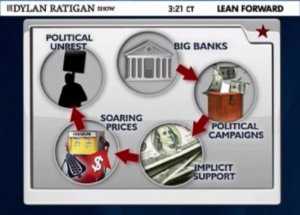 When Rosa Parks refused to give up her seat, she was explaining to the world that the laws about negroes on buses are bullshit. If you were alive then, what did you think at the time? Would you want me to know that you were actually in opposition to the civil rights movement? No you wouldn't, because you'd be admitting to racism. Now roll the tape forward 20 years and ask yourself what side of the LGBTQ discussion you would like people to know you were on in 2036? In 20 years do you want to be the person that people remember as the guy who hated, "all dem fags getting married!" No. So get on the side of justice and equality because that's where we are going socially.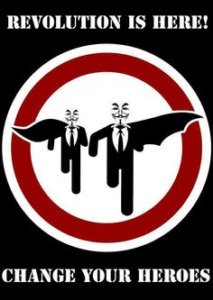 Use your judgment for good. Explain how laws are unfair. Explain how it's discriminatory to make laws that target a group of people characterized by something out of their control, like skin color, a disability, or sexuality. Explain to the confused masses that you SHOULD shop at Target and not Wal-Mart even though a gallon of milk is 25 cents more. We're worth more than our wallets.
Many of us are asleep. We have been tricked by fear, conned into giving our power away, convinced that we can not decide what is best for ourselves. We've had our money stolen, our credit crushed, our homes re-possessed, and our power eliminated. We can't break the system until we free our people. We can't fee our people until we break the mind control.
We must continuously explain what is really happening, until it finally sinks in. Our ability to contemplate and make decisions, changing our minds even, based on credible evidence is really all we have.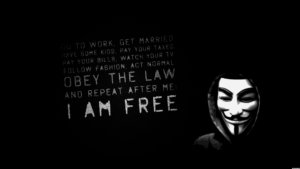 Go forth and live freely, because you are free, here in your home state, in your country. Fuck congress. Let them have Capitol Hill. Fuck Fox news and CNN. Turn it off. Unplug. Fuck both sides. Ignore them. Do not participate. Vote "no confidence" in November, or just stay home. Don't worry about it. The election is just a distraction anyway. The same money will merely be lining a different person's wallet come January.
We must unite under the banner of non-participation. Fuck them. It's over. Lets start our own game because in reality, we're the one's with ball, but don't take my word for it either. I'm just some other narcissistic monkey-haired blowhard.