@chris_najdek
Chris_najdek IG
Cnajdek27@gmail.com
Atlanta, GA-
Coca Cola Corporation is under fire for a training program that many stupid people believe was designed to make white people, less white. After screen shots from a diversity training course showed the words "be less white", people of no color decided to boycott the beverage that's been a staple of America and diabetes for decades.
Coca Cola CEO (and shockingly wealthy white guy) James Quincey, quickly apologized for the mistake and said he would make things right for white people who had to suffer through an entire day of racism due to their training program mistake.
"We at Coca Cola want to apologize to the white community. We know you aren't used to bigotry and hatred being thrown in your direction. We thought maybe if we were racist towards white people, they would sympathize with people of color. Instead, we simply hurt their feelings and made them even more racist. We would like to apologize to all white people and ask them to continue to support our products. To show our support, we will be making a line of commemorative Coca Cola bottles honoring forgotten white heroes and pioneers such as the guy who invented Kale, and Kenny Logins.
We will also honor the the brave women of no color who have paved the way for the women of no color of today to gain fame on the internet by calling the police on unsuspecting black people. These women gave other white women the courage to speak out and report black people who are walking their dogs to a what must be an illegal dog fight, riding what appears to be someone else's bike, and babysitting kidnapped white children."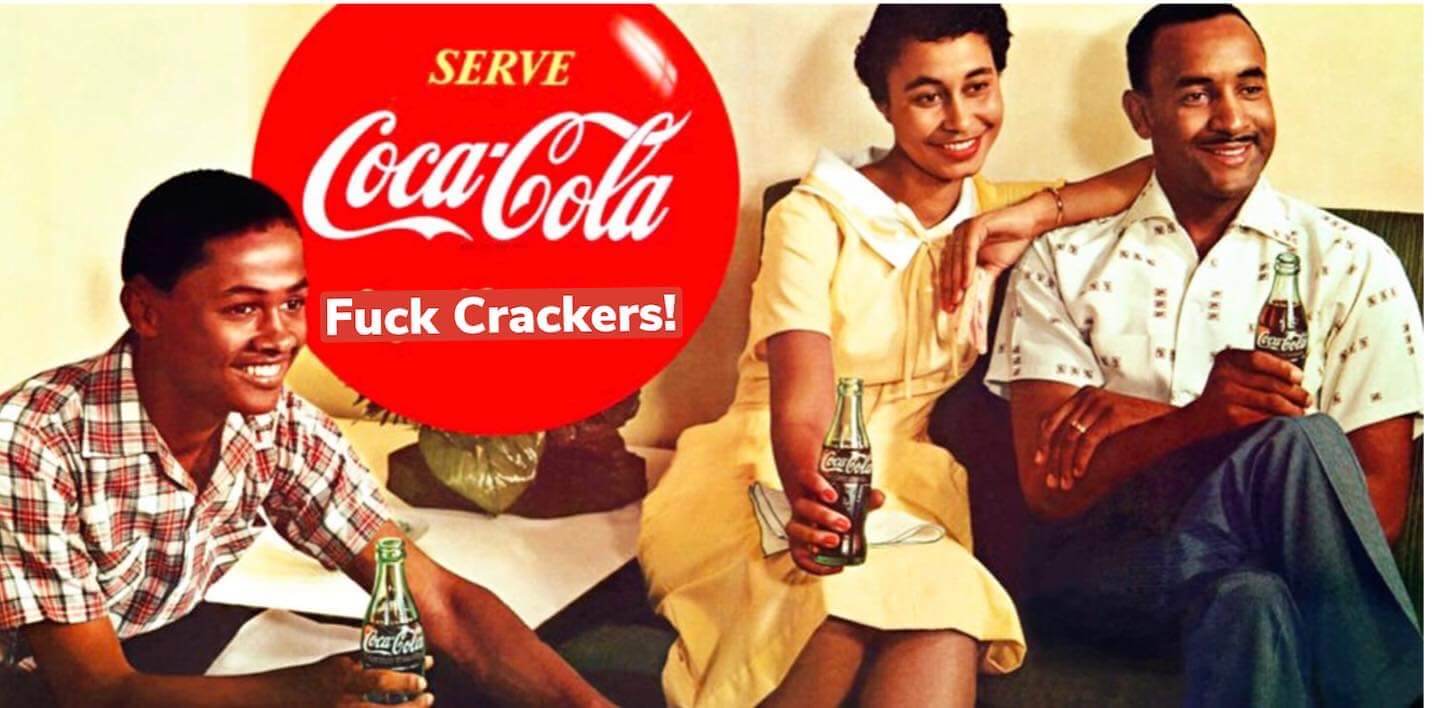 He went on to announce that they will be donating millions of dollars to white charities and raising awareness to many white causes.
"We want to give money to any charity or cause that benefits people of no color. These organizations will be listed on our website."
The list of charities and causes they will be helping is as follows:
-The NAAPP (The National Association for the Advancement of Pale People)
-The United Caucasian College Fund (better known as The Rich White Parents Foundation)
-UGG Boots
-Becky's Lemonade Stand (which raises money to provide earmuffs for white people who watch movies with black people in theaters)
And of course
-The KKK (….no, not that one, Karens Kare Kindly are a group for women who are simply trying to improve customer service across the country)

Loading ...