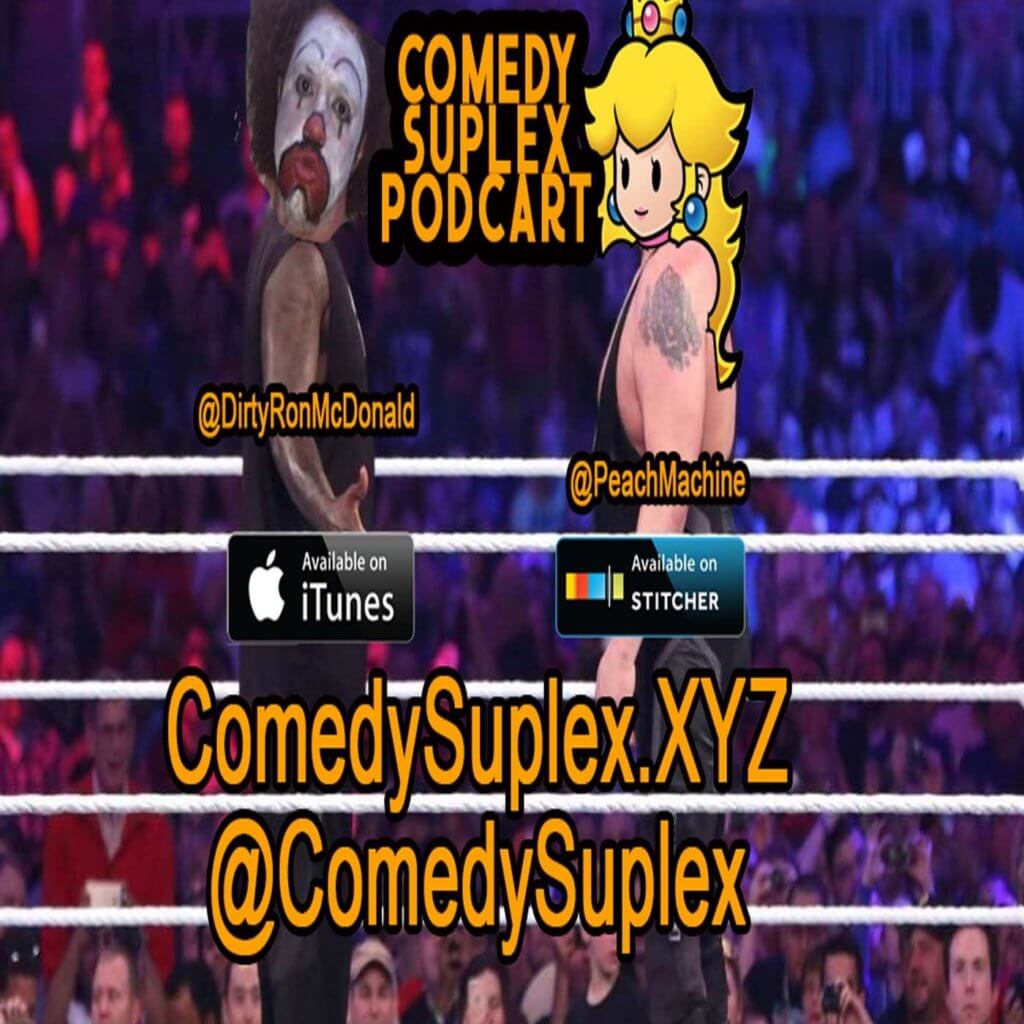 It's the Comedy Suplex Podcart epi-boy 91! Mikey G and the newest member of the ROH roster, PeachMachine, recap all the news from the weekend, most importantly, the debut of Beach Body Ryan Ash at the ROH Lakeland TV tapings. After that, Mikey gives a miserably incorrect rundown of UFC 234, then they discuss what rule changes they'd like to see for the new XFL.
Follow us @ComedySuplex, @DirtyRonMcD, & @PeachMachine. Check out our website at ComedySuplex.XYZ, and our sister's hot friend's site HalfGuarded.com. Please support the show by subscribing and leaving us a review, telling a friend, and sharing us on Social Media.
Subscribe to the entire Comedy Suplex Network on Spotify / Anchor.FM. We have 5 shows in total: the Comedy Suplex Podcart, A Grappling Cooperative, the Comedy Suplex Wrestling League, PeachMachine's Parade, and the Women's Wrestling Extravaganza.
If you have questions, comments, or death threats, email us ComedySuplex@gmail.com. If you would like to be a guest on the show, please contact our agent Showbis@aol.com.