So ever since I started this little quest to cover every year in movies (well, from the 50's onwards) and the joy that it's given me, I've generally had a problem. Each year I've had to leave out films that I loved and make some heartbreaking decisions to stick to the four film only format (three I love and one weird or bad moment of Zen.) Personal favourites such as Escape from New York, Godfather, Assault of Precinct 13 had to fall by the wayside and decisions made to give preference to  films I had the most to say about personally (I've found it's not necessarily the best movies that make the most interesting to write about).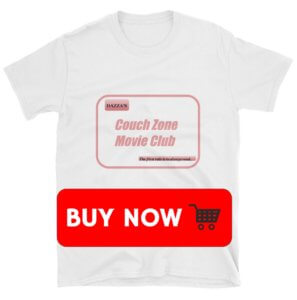 The year 1985 presented a rare problem, I really had to dig deep into the list of movie releases to find four films that stuck in my memory or I found interesting enough to write about. As much as I enjoy Back to the Future I spent ten minutes staring at a blank screen before realising I didn't have anything to really say about it (I did find something in it, conversely about the version of the film that did not make it to the screen). It's not that there aren't films from this year I like, it's just when looking at them I have a reaction of enjoying them but not feeling an overwhelming passion to write about them.
I realise that this may shock many sensibilities as there are some real favourites that came out this year. But I won't lie and say Breakfast Club and St Elmo's Fire really spoke to me in my teens (they didn't) or that I just loved Goonies as a kid (I actually hated it) and my feelings on Rocky IV are pretty well known.
Fortunately I found a few worthy gems amongst the horde of "meh" movies and all I gotta say is Thank god for Chuck Norris. (Mike: You're gol damned right!)
Invasion: USA
If there is a film that sums up  mid 80's sensibilities it is Invasion USA, which  has the feel of a cheap video store action movie but that also could disturbingly work just as well today as a right wing propaganda movie. The film was released at a time of heightened paranoia about the possibility of World War III breaking between America and the USSR. Popular culture was quick to reflect/exploit this with films about nuclear war (The Day After and the terrifying UK drama Threads) or a possible Soviet attack on US soil (Red Dawn) and fantasy scenarios where America got a Cold War win (Rambo, Rocky IV).
Invasion USA stands out from the pack as it's not the Soviets directly who are invading America, instead it's, well slightly ambiguous who the invaders actually are. They are described as "communist guerrillas," who are planning an invasion of the USA because, well, that's never really addressed either. We join them as they murder a boatload of Cuban refugees and steal the drugs they are bringing with them into America (border control people) and use them to trade with a gangster in Florida for the weapons needed to take on on entire might of the US military!
This may seem a rather ambitious venture, but the Communists led by an absolutely awesomely seething villain in Mikhail Rostov (played wonderfully by Richard Lynch) have a plan. After storming the beach at night (surprising the fuck out of a teenage couple making out) the Communists spread fear and confusion with guerrilla attacks designed to inflame race tensions. However the number one  strategy and objective they consider of the upmost importance before the invasion can truly succeed is to KILL CHUCK NORRIS!
Chuck Norris plays the incredibly macho named Matt Hunter, an old enemy of Rostov who seems to be considered the main obstacle to the invasion of America. And rightfully so it appears, because as the Communist army spreads, wrecking havoc all over Florida and Miami, the only person who actually seems to be doing anything about it is Chuck fucking Norris. While the Pentagon seems to be doing jackshit, it's down to Chuck Norris to turn up every time the terrorists attempt to blow up a church, schoolbus or shopping mall and save the day with his trusty two Uzi's (what you think Chuck was going to carry just one?) and by a little gag he likes to do by finding a terrorists bomb and returning it to his owners to blow them up with it (it's the closet thing we're going to get to irony with Chuck)
I would say that Chuck rampages against the horde of freedom hating terrorists but that would be an exaggeration. Because Chuck's expression never changes throughout this movie. Whether he's riddling bad guys with bullets, driving through the devastation of a race riot or running over terrorists in his truck in a shopping maul at Christmas, Chuck's facial muscles rarely move above the level of slightly concentrating. Whether or not this is to express his cool calmness even under extreme pressure or Chuck's apathy towards acting I'm not sure, but at the end of the day he's Chuck fucking Norris so he can do what ever he wants.
One of my biggest regrets in watching movies is that the first time I was watching Invasion USA I wasn't recording my thoughts as a video commentary, because I find this movie hysterically batshit insane. It's ridiculous, over the top and has so much testosterone you swear the film has been injected with Human Growth Hormone. And it's amazing fun for all these reasons.
Take the film's finale, where believing that Chuck has been arrested and held at a TV station, Rostov takes his entire army (yep all of it, every single soldier) down to the building to kill him once and for all. But it's a trap, the US army (finally) has the building surrounded, but worse is inside, because Chuck Norris is loose. In the ensuring battle there is an hilarious scene where Chuck approaches a door but suspects that there are terrorists waiting for him on the other side, his solution simply machine gun the walls on either side of the door killing the would be ambushers.
There is a price to pay however. In the most moving and tender moment of the movie Chuck's Uzi's run out of bullets (after emptying them into an unarmed prisoner by the way). In a scene that has to be seen to be believed he gently places them on the ground and pats them like a dying, loyal dog as if to say "rest easy my friends your job is done, you may go to handgun Valhalla with honour." Finally there is the showdown with Rostov in a good old fashioned, American quickdraw shootout. But not with guns, oh no, this is Chuck Norris, for this shootout we're using Bazookas. Naturally Chuck is quickest on the draw and the moment that he dispatches Rostov the film ends almost comically abruptly, kill the leader and end the invasion I guess.
Invasion USA was one of the many films Chuck made with Cannon Films, who at the time were at the peak of their success with a steady stream of cheap action films also featuring Charles Bronson. The action film has all the hallmarks of the creative cost cutting and opportunism of the studio. The early scene where the terrorist army attacks a suburban neighbourhood may seem like a weird choice for a first target that ignores the teachings of Sun Tzu's art of war, but it was because the houses were down to be demolished and Cannon asked if they could use their destruction in the film. Likewise the Mall used in the Christmas shopping shootout was being rebuilt, so film makers were allowed to wreck the place as much as possible.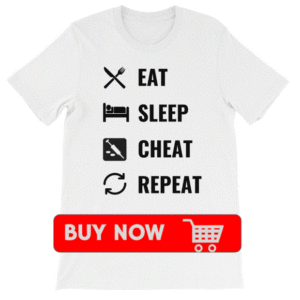 Although with such creative penny pinching, why the film spent $2 million shooting a scene in the Everglades for a fanboat chase is quite hard to fathom.
Naturally critics turned their noses up at Invasion USA and honestly understandable. It's totally unrealistic, apologetically right wing (Norris co-wrote the story, with a concern that America was vulnerable to attack from it's enemies who would use it's freedoms against it) and overall bloody daft. But it is genuinely so much fun, with the action scenes being over the top and well shot (far better than Commando of the same year) and an unashamedly self indulgence on Norris that borders on fetishism (he gets his shirt off periodically and found probably the tightest jeans possible to show off his admittedly well shaped arse).
Invasion USA is best served with Budweiser beer and a good all American Cheeseburger.
The Sure Thing 
For a brief time in the mid 80's John Cusack was practically a genre built around himself. Cusack played practically the same character in a series of romantic teen comedies, where he was a lovable dork who life just never seemed to be on his side for. Despite being witty and charismatic he'd invariably find himself unlucky in love and the target of bullying jocks and rich kids, finding friendship with nerdy outcasts and always struggling to get the girl (until the end of the movie).
These were the popular tropes that Cusack's charisma and wit managed to carry Better off Dead and One Crazy Summer into the realms of enjoyably watchable, but by far the better of his movies at this time was the Rob Reiner directed The Sure Thing. This was a more grounded movie than the slapstick humour of the other two but more suited to Cusack's dry delivery and sarcastic outlook on life.
In Sure Thing, Cusack is a fun loving student in New England who despite being quick witted and funny is striking out with women, until he gets an invite to come visit his friend for Christmas in California who promises he has set him up with a gorgeous dream girl who is a "sure thing." Cusack sets off on a road trip to the other side of country, unwittingly paired up with Alison Bradbury (played by Daphne Zuniga) a straight laced, sensible student who is too travelling to California to meet up with her equally straight laced boyfriend. The two clash and argue throughout the trip but have to work together after they are kicked out of the ride they are carsharing with (after Alison responds to Cusack's taunting that she can't be spontaneous by flashing at a motorists and getting pulled over by police) and have to hitchhike the rest of the way.
The two get into scrapes along the way, Alison almost been kidnapped, being trapped in a storm and finding only a locked trailer for cover, which give Cusack ample opportunity to go on epic, freak out rants (the scene where he pretends to be a psycho hitchhiker to scare Alison's would be attacker and rescue her is hilarious. Naturally along the way the two begin to bond, with the adventure causing Alison to lighten up and let her hair down, Cusack even teaching her to chug beer.
Naturally Cusack feelings also begin to change and as he dreams of the fantasy of "the sure thing" (the young lass is never given a name in the film which so wouldn't fly today) it's clear he's starting to fall for Alison, driving him to go to a dive bar and get drunk while she's talking to her boyfriend. This leads to a wonderful rendition of  Chestnuts Roasting on an open fire by Cusack and some barflies.
Of course the big climax is all on the "will they, won't they" get together? Will Cusack go through with the easy "sure thing?" and will Alison outgrow her boring boyfriend?
While The Sure Thing is the lesser known of the 80's teen movies, it's one of the best and not embracing the flashy, 80's style and fashions is also one that has aged better than it's better known stablemates. It also boasts some tremendous chemistry between Cusack and Zuniga who play off each other so effortlessly, whether yelling at each other or joking around.
This was a teen movie that really connected with me, far more than the likes of Breakfast Club or Pretty in Pink. This is mainly because I think I really wanted to be John Cusack. In truth he probably is what all dorks my age aspired to, the funny guy who was a diamond in the rough who just needed the attention of that one special girl to bring out the good stuff in him and achieve his potential. In a way he was the male version of the Molly Ringwould fantasy, the girl who came good at the prom.
This was the breakout film for Cusack who had to effectively divorce his parents to appear in it and a producer act as his legal guardian.
Flesh and Blood 
This is a weird one. I first saw Flesh and Blood in the late 80's when I was going through a severe Rutger Hauer phase, that saw me scowering the shelves of video rental stores for elusive little known movies starring the charismatic anti hero. What had prompted this sudden fandom? Believe it or not is wasn't his "I've seen things.." speech in Blade Runner, but was in fact his weird appearances in a series of TV ads for Guinness, in which he wore long black coats and frankly was as cool as the proverbial fuck.
Anyway, Flesh and Blood was one such movie I took home to watch with the folks and with Hauer we never knew what we were going to get. Maybe a kick arse hero (wanted Dead or Alive) a scaring the knickers off you psycho (Hitcher) or a bit or both (Blade Runner). In Flesh and Blood we got as morally ambiguous as you can get, as he played the leader of a renegade band of mercenaries in the rough, nightmare to live in medieval times where death, war, rape, betrayal, starvation, plague, bawdiness and the smell of shit everywhere were common place.
Flesh and Blood sees Hauer and his mercenaries take part in siege for a King attempting to retake his city, who as a bonus promises 24 hours of free looting and pillaging. Afterwards the King realises this was a bad idea and that there is going to be nothing left of the city and betrays the mercenaries and casts them out. Hauer in revenge hijacks some cargo headed for the city, unknowingly capturing a young princess Agnes (played with real fire by Jennifer Jason Leigh) who was to be wedded to the King's son Steven. When she's discovered the mercenaries in a disturbing scene begin to gang rape her, egged on by their wives and lovers and watched by a young boy who rhythmically bangs a drum during the assault. All except for Hauer who initially   looks troubled and disproving, until finally he steps in….and starts having her himself!!!
However Agnes turns the tables of Hauer and starts a relationship with him to gain his protection from the other mercenaries and try to convince them that she's now one of the them. Meanwhile her betrothed rounds up some forces of his own to pursue the mercenaries and mount a rescue. And while you think that this young lad is our hero, fact is he's frankly a nobhead himself, an arrogant, sulky little shit who threatens the wife of a retired soldier to help him in his campaign.
This was the first American film of Paul Verhoeven, who in wanting to express the realism of the vicious medieval world's lack of morality hit a very Game of Thrones vibe. It;s hard to really root for anyone in this film, although there is an admirable trait in Hauer who generally seems to want to protect Agnes.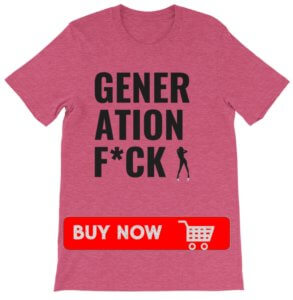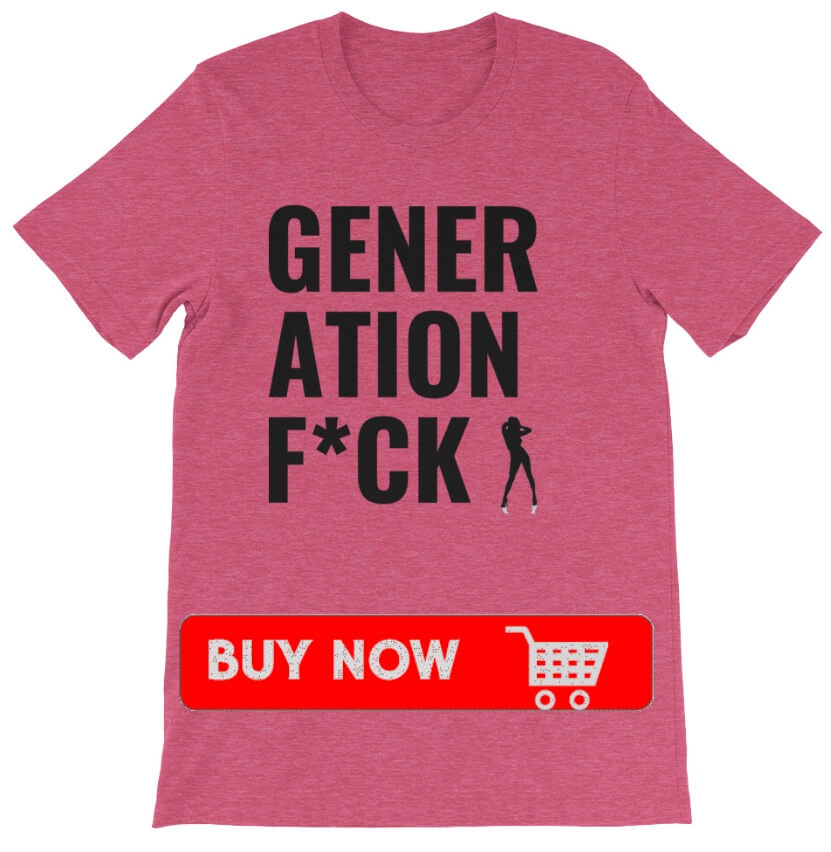 It's Agnes though who has the best story arc. She starts as a pompous, selfish, spoilt brat. But after been captured she uses great cunning to manipulate the mercenaries to stay alive and work her way into their trust. It's also ambiguous on whether she does start to have feelings for Hauer and when the unlikable Steven shows up for the rescue, she seems to be edging her bets onto which way her loyalties lay as if she's seeing which way the conflict will go.
The Agnes character was forced on the film by the Orion Pictures who felt the film needed a love triangle to bring a romantic edge to an otherwise grim movie. It failed to lighten the the film which was a massive flop, taking a paltry $100,000 against it's $6 million budget. Orion seemed to have abandoned the film to a limited release, fearing US audiences were not ready for such a downbeat and frankly grimy looking movie, that had a distinctly European dubbed vibe about it.
It also has some amazingly unintentionally hilarious moments. When Steven's forces catch up with the mercenaries who have taken over a castle, they seemingly  overnight build a massive mobile fortress. This work of mechanical genius has so many  unlikely offence features that it gives Tony Stark's first Iron man suit a run for it's money and is laughable in it's ridiculousness.
Even more hysterical is a scene where in the midst of the siege pieces of a plague ridden dog and thrown into the mercenaries castle, one piece ending up in a well that is their main source of water. The next morning the mercenaries drink from a bucket from the well and suddenly start throwing up, only then do they notice the massive lump of dog flesh floating in the bucket.
Flesh and Blood feels more suited to the small time feel of a video movie than a cinema feature. As such for all it's griminess and sometimes horribly unpleasantness, the film works as a daring account of a time when life was brutal as opposed to the fantasy heroism Hollywood would have preferred to pedal. Hauer is as always compelling and oozing charisma and Leigh is full of sass, the two actually have great chemistry together, far more than with the annoying Steven.
It's a curious film, that is way ahead of it's time taking us to an unromanticised world, lacking in heroism.
WTF , Back To The Future starring Eric Stolitz?????
Back to the Future is something of a rarity today. A blockbuster what became iconic, written specifically for the big screen and not based on a novel, comic, tv show or any other existing property. It was also destined to make a star out of a young up and coming heart throb by the name of ……..Eric Stoltz.
Yep, that's right because although the first choice for the film was Michael J Fox, the makers of the TV show Family Ties would not allow Fox time off to film the show. Unwilling to wait for Fox and eager to release the film in 1985 the role was instead given to Eric Stoltz.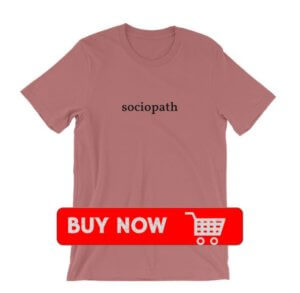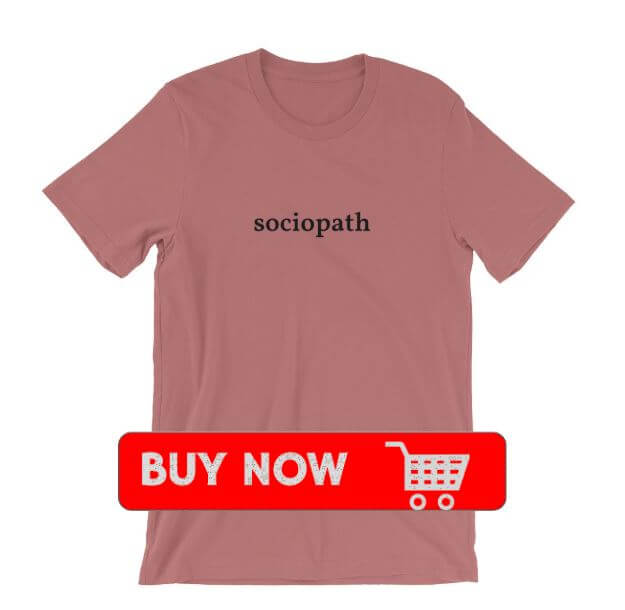 However a month into filming it became clear that a mistake had been made. Stoltz while a fine actor wasn't able to convey the light hearted comedy tone that the makers were aiming for, his performance considered too serious. Some tales have also come out that Stoltz was a pain in the arse on set and a rigid disciple of method acting.
The producers decided to ditch Stoltz along all the scenes filmed with him, said to be about half the movie. Fox was brought in and had an exhausting schedule that saw him filming Family Ties in the day and Back to the Future in the evening (with a further proviso that family ties needs always too precedence). It cost a further $3 million to reshoot all Stoltz scenes, yet Incredibly the release date only slipped about a few months, with a massively rushed editing schedule to meet the Summer release.
We all know what happened next. Fox absolutely owned the role, his funny performance along with a killer score and amazing theme song made this one of the most endearing movies of the 80's.
So imagine if such a story happened during the making of a film today. An expensive film having to replace it's lead actor over a month into filming, effectively starting from scratch and the new star being a TV actor in his first big time role and the release date likely to slip? Twitter movie fans and youtube film shows would be screaming "troubled production" and ringing the "rehoots!" alarm, smugly proclaiming the film a disaster in waiting.
Back in the day, with no internet, message boards or daily movie update shows, audiences were pretty much in the dark about the behind the scenes movements. First we'd see even know about a film would be a trailer and nearer the time the reviews and the film. Nowadays there is scrutiny over every little development in a film's production and piece of leaked gossip, which invariably leads to negative conclusions. Christ I think we discuss and hypothesise more today about films which have never even managed to get made than we ever did about completed films in the 80's.
Back to the Future is a fine example that rewrites, recasting and even reshoots aren't necessarily the signs that a movie is going to be a mess when it's released.
See you next time. 1986 is just around the corner and I can't wait, because that year……had THE TOUCH!
Dazza
BONUS MATERIAL
When I started writing this particular piece I originally picked John Cusack's Better off Dead as one of my choices. However while writing it I realised I liked The Sure Thing a lot better and decided to cover that instead. However rather than just delete what I'd wrote on better off dead I thought I'd just slip it in here. Raw, unedited and also unfinished, here it is and yes I did cannibalise a few parts for The Sure Thing.
When I remember that Better off Dead is the story of a teenager who becomes suicidal after his girlfriend leaves him and it's actually a legitimately hilarious comedy, I realise how much more laid back we were in the 80's. In today's sensitive times (in an era where protests pored in against Peter Rabbit for making fun of peanut allergy) twitter warriors would be denouncing the film for making light of suicide or for blaming a woman for causing a teen's depression.
For a brief time in the mid 80's John Cusack was practically a genre built around himself. Cusack played practically the same character in a series of teen comedies, where he was a lovable dork who life just never seemed to be on his side for. Despite being witty and charismatic he'd invariably find himself mocked by bullying jocks and rich kids, finding friendship with nerdy outcasts and always struggling to get the girl (until the end of the movie).
In Better off Dead Cusack is Lane Myer's a good but dorky skiier who loses his girlfriend to the classically good looking captain of the ski team. He responds with a series of comical suicide attempts that end in comically slapstick failure, until he's convinced by a friend the way to win his girl back is to beat the ski captain in a race down the dreaded K12 mountain. All the 80's tropes are here with SPOILER lane winning and potentially getting his girl back but realising he doesn't want her after all because he likes the nicer French girl staying with his neighbours more. And if that all sounds familiar you may well have seen the plot aped in a South Park episode.
At the time Better off Dead would probably be described as "Zany". There's some weird subplots where Lane is continually hounded by a bike riding paperboy harassing him for unpaid "two dollars," (the kid even chases him down the mountain in the climatic ski race). He's also hounded by a pair of Korean brothers who repeatedly challenge him to drag races while commentating on the race
"Two brothers… One speaks no English, the other learned English from watching "The Wide World of Sports." So you tell me… Which is better, speaking no English at all, or speaking Howard Cosell?"
There's also an "only in the 80's" Van Halen segment as Lane begins day dreaming in his job flipping burgers and imagines the burgers coming to life and performing "everybody wants some."
Although there is a good support cast, especially Lane's sidekick played by  Curtis Armstrong it's Cusack that carries the film and makes the dated tropes watchable. The humour works because of him delivering  the tired frustrated sarcasm in his lines, done  with such dryness that its not the gags that are necessarily funny but just how he says them. His tone and  sleepy eyed facial expressions sell the comedy, such as when his overbearing neighbour is claiming the attractive French exchange student has started a romance with her overweight, gormless son. "Him?….and her?….that makes sense!" Cusack utters as he then proceeds to try to set himself on fire.
While Better off Dead along with other Cusack vehicles The Sure Thing and One Crazy Summer are often forgotten in the annals of 80's teen movies, these were the coming of age movies that I connected with, at lot more than say The Breakfast Club or Pretty in Pink. This is mainly because I think I really wanted to be John Cusack. Really he probably is what all dorks my age aspired to, the funny guy who was a diamond in the rough who just needed the attention of that one special girl to bring out the good stuff in him and achieve his potential. In a way he was the male version of the Molly Ringwould fantasy, the girl who came good at the prom.