Hi, kids!  There's a UFC on Saturday.  I know, I thought that was crazy too.  Thank goodness for President Trump.  If it wasn't for him, all these women wouldn't be angry and fighting and then we'd have no main-event as Shevchanko and Pena would be hugging and loving each other. (Not like that, perverts.)
But, we live in strange times, times where two chicks headline over Donald Cerrone.  What?  Not cool, universe.  We love Cerrone.  Fuck, this is all just filler.  This is supposed to just be the countdown show but I got going and once I pop I can't stop.
Hey, that'd be a good slogan for a porn star.
Let's just get to the video. (Hey, again.  Why do I keep issuing salutations?  DYK: the last UFC on FOX card was ALSO headlined by two chicks.  Crazy!)
COUNTDOWN TO … UFC on Fox 23: Shevchenko vs. Peña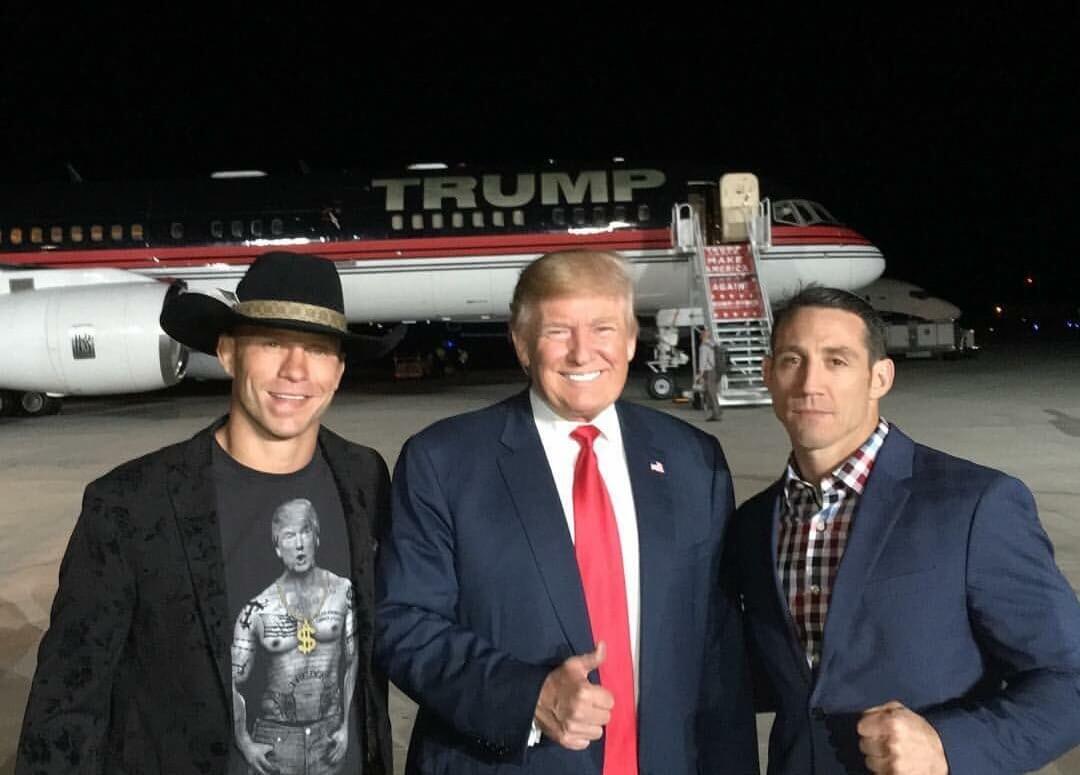 Women's Bantamweight Valentina Shevchenko vs. Julianna Peña
Welterweight Donald Cerrone vs. Jorge Masvidal
Heavyweight Andrei Arlovski vs. Francis Ngannou
Featherweight Alex Caceres vs. Jason Knight
Preliminary Card (Fox Sports 1)
Middleweight Nate Marquardt vs. Sam Alvey
Bantamweight Raphael Assunção vs. Aljamain Sterling
Welterweight Bobby Nash vs. Li Jingliang
Light Heavyweight Luis Henrique da Silva vs. Jordan Johnson
Middleweight Eric Spicely vs. Alessio Di Chirico
Lightweight Jason Gonzalez vs. J.C. Cottrell
Preliminary Card (UFC Fight Pass)
Light Heavyweight Marcos Rogério de Lima vs. John Phillips
Flyweight Alexandre Pantoja vs. Eric Shelton