Well, 2021 saw the world slightly reset it's self into slightly towards normality (like, for example what the President of the United States said now not being on UK breakfast news every morning was certainly refreshing), one thing getting back on track was the movie world. Blockbusters that we should have seen a year previously finally made it to cinemas grateful to have wary patrons to sell popcorn to, although having to share the release day with streaming services cut severely into those first weekend crowds.
On a personal level, the joy of going to the cinema is still not the same. I managed to see exactly 50 films on the big screen (not too bad considering the first five months cinemas in the UK were closed), however it was not with the carefree and relaxing escapism of the times I'd see over one hundred films within twelve months. I've become tactile when going to see movies, choosing times early in the day when audiences are sparse and getting my ticket at the last minute so I can choose a seat as far away from others as I can be.
Over cautious? Paranoid? Perhaps. However going to the cinema is one of my true joys and in providing me impetuous to brave any anxiety I feel at mingling with others it's also proving mentally healthy for me. Even if it did make me question if risking covid infection made going to see shit like Snake Eyes and Mortal really worth it.
Whether it was in theatres or sat on my couch watching streaming, 2021 providing some amazing movies to watch and as always I was gutted at having to cut such wonderful movies as The Mitchells vs the Machines, Dinner in America, I Care a Lot, Map of Tiny Perfect Things and Our Ladies. So here are is my top 11 films, and remember these are my favourite movies and not what I consider "the best". For that sort of film, ask a grownup.
Ok, I cheated and had two in joint 11 place, what you gonna do about it?
11 Greenland (joint)
One of the first movies I saw this year, and that a Amazon Prime original meteor disaster starring Gerard Butler should stick in my memory all this time is a delightful shock to me. It's a B-movie premise, with Earth facing an apocalyptic meteor storm and Butler and his family being one of the lucky chosen ones with a place in one of the shelters and survival awaiting them.
Rather than giving us spectacular scenes of mass destruction and the toppling of national landmarks, Greenland concentrates on the plight of regular people fighting through the chaos and panic in a desperate bid to reach safety. It's a very personal story within an epic event and it succeeds in getting the heart racing, as clumsy "oh God no" mistakes leads to separations and clashes with others willing to do anything to survive.
Scarily realistic and tense throughout, I went into Greenland wanting a bit of cheesy fun and ended up with something that tied me in knots.
11. Cruella (joint)
"Not another pointless live action version of an animated classic," and "Oh God, a prequel, why?" and "so we're supposed to feel sympathy for a dog butcherer?" were the sort of things the always critical and never give things a chance film "fan" community were vomiting up on message boards and twitter. Well, the jokes on them because Cruella was one of the most dazzling looking movies of the year and a massive amount of fun.
A delightfully rebellious, punk rock take on the character of Cruella, this is a part revenge, part heist movie as the young Cruella and her cronies take on a Devil Wears Prada style villain just as evil as the Cruella in the original movies. With a feast of outlandish and colourful fashion creations and Emma Stone just oozing with anti hero villainy, this is a live action Disney movie with a delicious anti establishment edge.
10. The Columnist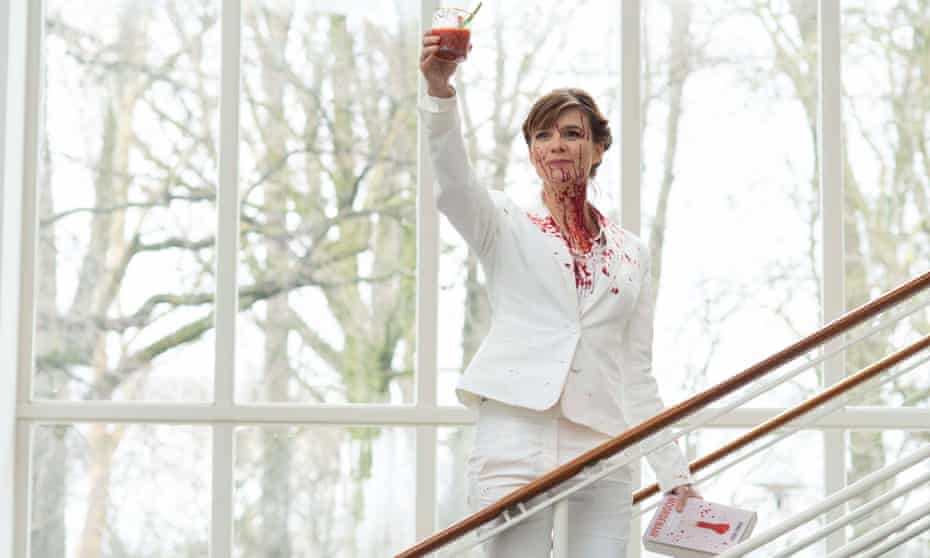 A newspaper writer goes on a killing spree, tracking down and murdering internet trolls.
Really do you need me to go any further in recommending this violent and darkly satisfying film?
9. Riders of Justice
If Mads Mikkelsen starred in a film about wrestling TV ratings he's make even that compelling, that's how good and seethingly charismatic he is.
In Riders of Justice Mads is an ex soldier, trying to cope with being single father to his daughter after his wife is killed in a freak train crash. His life gets more complicated when a nerdy statistician and survivor of the train crash approaches him with compelling evidence that the crash was actually deliberate and an assassination on a witness in a high profile trial on a motorcycle gang. Naturally this leads to Mads leading a squad to take revenge on the perpetuators of this attack.
Riders of Justice has a tone that is all over the place, but in a great way. One scene it's a moving tale of coping with grief and loss, then it has comedy that borders on slapstick, then it's violent revenge movie. That it somehow works is commendable in itself, but add to it the themes of chance and coincidence in our every day lives and you have a strange almost anti-narrative story that's one of the most entertaining "art movies" of the year.
8. Malignant
The winner of the most divisive movie award goes to Malignant, which split audiences into those who claimed it to be "absolute shite" and those who thought it was "ridiculously batshit insane and bloody lovely because of it." Naturally I belong to the latter group, as I had a big smile on my face at the end of this film as other members of the audience marched out in disgust.
I like to think that this James Wan's reward from Warner Brothers for Aquaman doing over a billion at the box office, with them saying "here make whatever you want," and Wan thinking to himself "I'm gonna go fucking nuts." You can read into Malignant homages to 70's horror, 80's straight to video movies, cop dramas, genre horror franchises and whatever, I just found this "What the hell am I watching" unrelentless, over the top fun.
Critics slaughtered the film, and frankly came across as being suspicious of the film as if they were being tricked somehow, not being able to decide if it was a parody or not. My belief, everything that happened in this display of cinematic lunacy was deliberate and God bless you James Wan for such a fun ride.
7. Promising Young Woman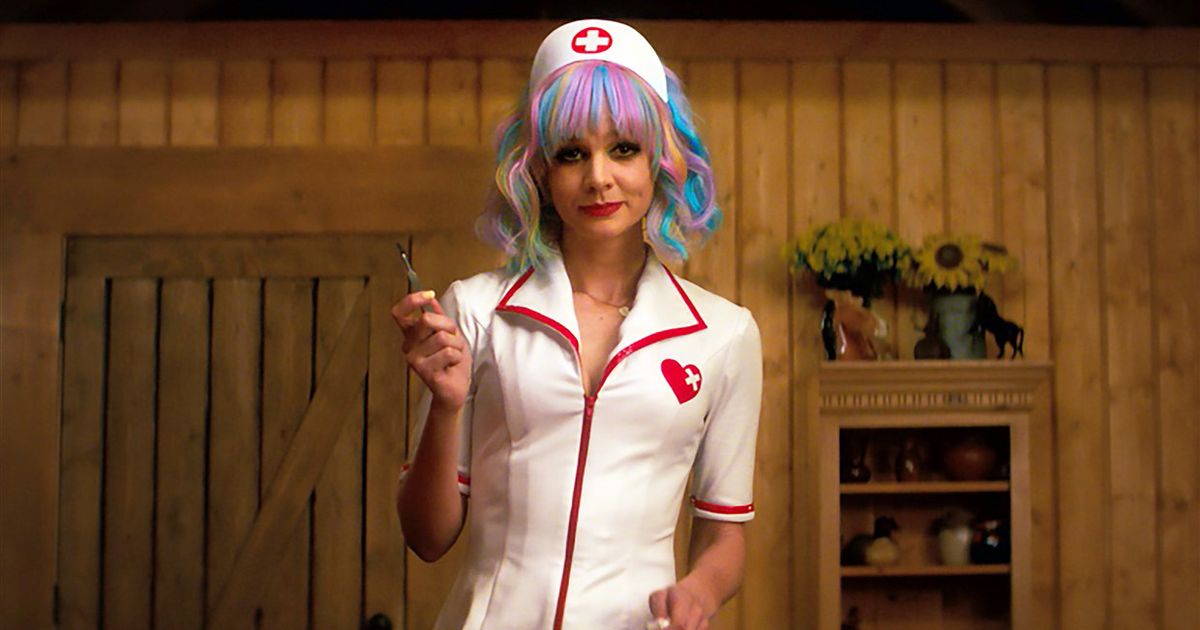 The film I was most eagerly awaiting in 2021 absolutely blew me away, being a stylish and entertaining revenge thriller but also uncompromisingly thought provoking. The film has tons to digest, much of it uncomfortably and rightly so, with even the title influenced by the remarks of the judge in a well publicised rape case.
Carey Mulligan is phenomenal as a mysterious woman who appears to act as a vigilante, posing as drunk and vulnerable in order to lure potential abusers and rapists on night outs. She also has an agenda to extract justice from those responsible for the gang rape and cover up on one of her friends from her youth.
The film constantly wrong foots the audience as to what Mulligan's motivations and intentions actually are on the revenge she is seeking. In a way it reminds me of another of my favourite films, 2017's Revenge, which took the tropes of exploitation movies and altered it to a story to echo the issues arising from MeToo.
With one of the strangely grim yet triumphant endings in films all year, Promising Young Woman is as important as it is entertaining and should be required viewing for all men.
6. Pig
Nicholas Cage plays a reclusive woodsman, who returns to the city life that he turned his back on to track down his Pig companion that has been stolen from him by drug dealers. From this premise I went in expecting to enjoy a John Wick style bloodbath, with Cage going psycho on the scum of the underworld. What I got instead was so much better, a thoughtful and moving portrayal of loss and finding happiness.
If I was doing this list on "best" movie, (as if I'm qualified to judge) than Pig would be number one. It's an movie with real depth that gives to the audience what they chose to take from it, with myself leaning towards a satire on the emptiness of conforming to modern life. It also rises above expectations, not least in how Nicholas Cage gives his most incredible performance in years.
Pig is a beautiful movie, hard hitting at times, but tender and moving, a daring work.
5. The Suicide Squad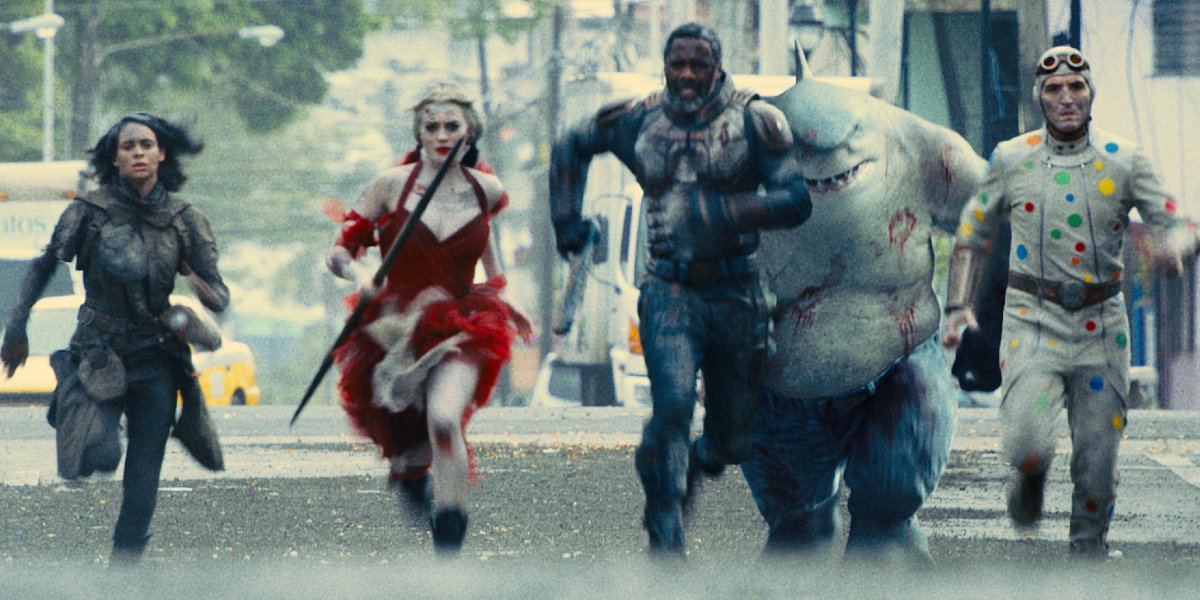 James Gunn is a beautiful bastard.
In The Suicide Squad, Gunn has giving us maybe the most comic booky superhero movie in years. It's a fun, colourful, action packed movie, with satisfying adult humour and gore thrown in. It expands on the suicide squad premise, with a compelling mission impossible style scenario and a host of characters both new and familiar, most of them destind for violently bloody ends.
The cast and characters are excellent, with Margot Robbie once again reaffirming my belief that Harley Quinn should be in a DC movie every year. Not far behind her are John Cena and Idris Alba as Peacemaker and Bloodsport, hell even Joel Kinnaman as Rick Flagg is no longer a straight laced stick and is no a pretty cool guy. Add to this that Gunn makes us care about a character called Polka Dot Man and a girl who's power is she can control rats and this film is just splendid.
The Suicide Squad was the blockbuster I was afraid we'd never get to see again.
4. Last Night in Soho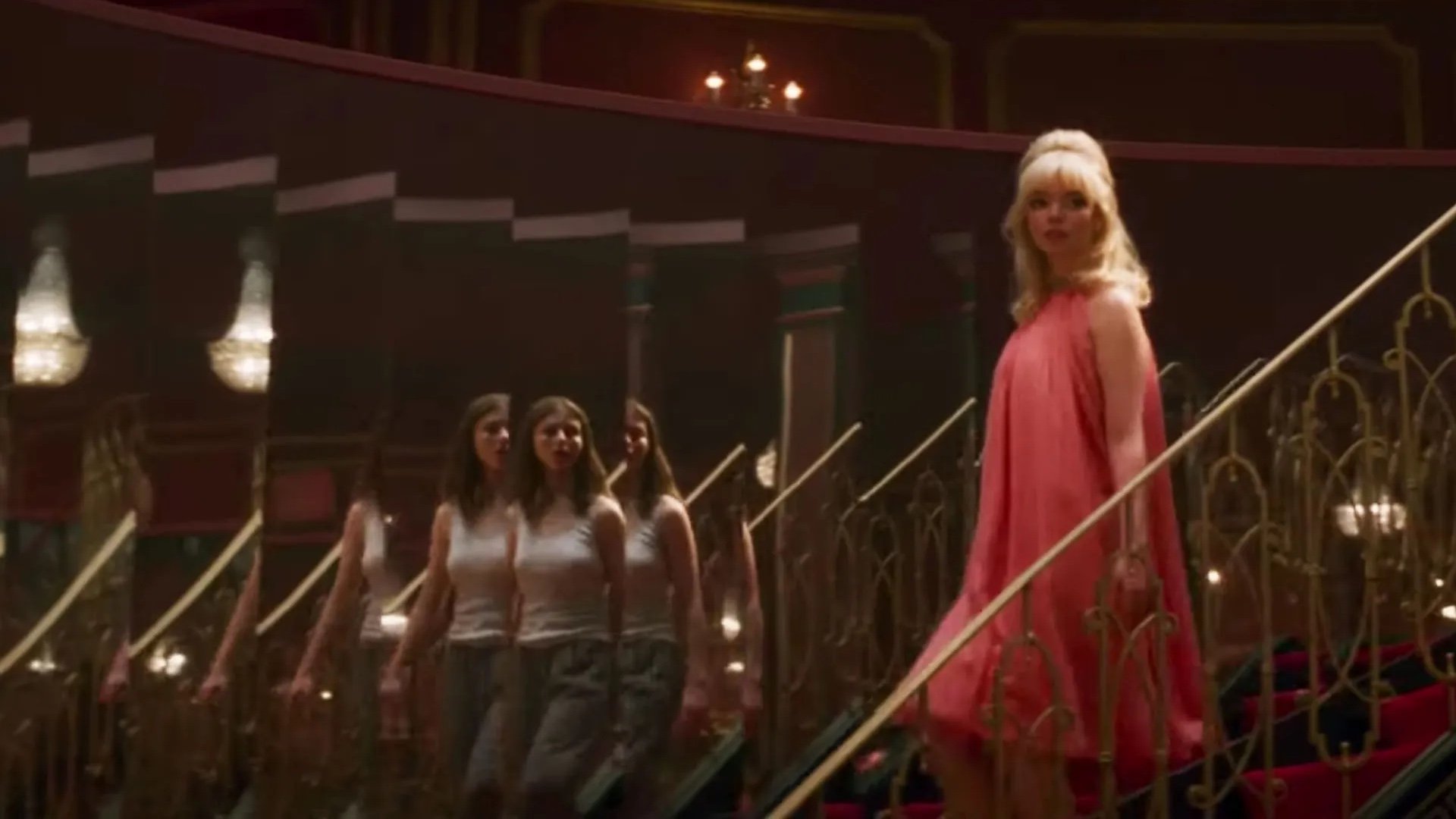 Winner of the most glamorous film goes to Edgar Wright's spooky tale of a shy young student struggling to adapt to London life and who when asleep finds herself transported back to 60's London and following the downfall of a talented singer.
Last Night in Soho is dazzling, a beautiful idealised vision of 1960s London, with glorious recreations of the nightlife, the fashion, the music but tinged with the darker, ugly side that swallowed up the unwary. It's a film that lets you sink into it's beauty while at the same time having you on edge as the mystery of the two women unfolds.
Aesthetically wonderful though it is, just as important are the performances of it's three leading women. Thomasin Mckenzie's Eloise is the most sympathetic and lovable character of the year, Anna Taylor Joy is hypnotic as the heartbreakingly trapped Sandie, while Diana Rigg gives a suitable scene stealing final performance as the bitter and frightening Ms Collins.
Some critics were not impressed with the story, and while I'd agree the film misses the mark in terms of being scary when the horror elements hit, I was intrigued the entire time and found the trials of Eloise and Sandie absolutely compelling. A mesmerizing combination.
3. The Last Duel
I find it baffling when people complain that cinemas today are too full of superhero movies, sequels, remakes and other franchises. Yet when a film like The Last Duel comes out that is original, thought provoking, has a stellar cast and above all is an exciting watch, people stayed away in droves. Maybe you can blame marketing, although Ridley Scott had a go at millennials, their short attention spans and inability to put their bloody phones away.
Based on the true story of the last trial by combat in France, it's the story of a victim of rape, told first from the perspective of her knight husband (Matt Damon), his former friend and accused attacker (Adam Driver) and finally from the wife's perspective herself (Jodie Comer). Each story differs subtly from the others, revealing the attitudes to women and toxic patriarchy of medieval France.
It's a compelling story, full of relevancy for today that is recognisable without beating you over the head with how progressive it is. Above all it has an exciting Game of Thrones like finale that had me on the edge of my seat watching a fight that had the drama of a battle from a Rocky movie but with the fate and horrific consequences for a innocent hanging in the balance.
Oh and Ben Affleck is in it too.
2. Censor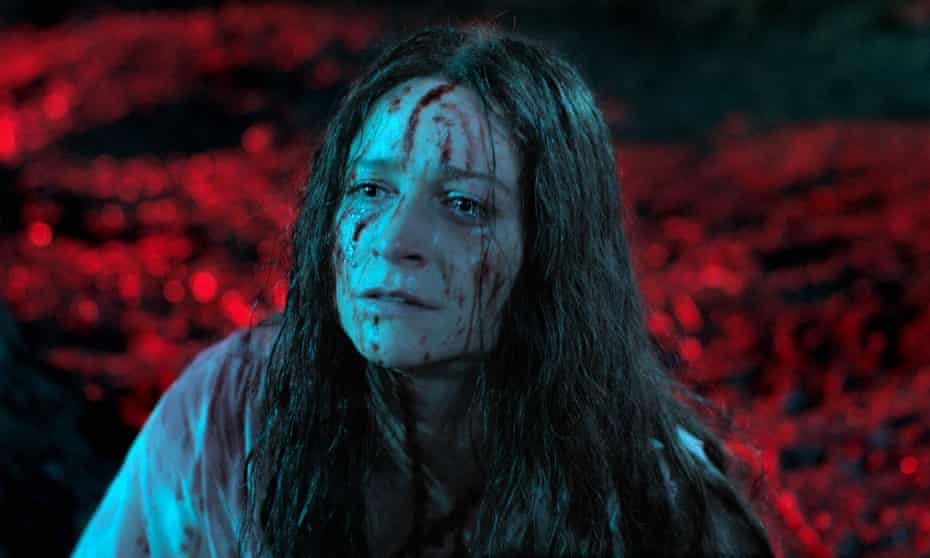 Up until December 15th, this was my runaway favourite film of the year. Really, how could it not be? A British horror movie (yes, I'm patriotic about my movies) that's set amongst the ridiculous paranoia and outrage about video nasties, an era that I grew up in as a burgeoning film fan visiting the VCR rental store every chance I get.
The "Censor" is Enid, who works for the BBFC watching video tapes of horror movies to recommend cuts and assign certification. Enid has the double trauma of being the centre of controversy when a film she passed is blamed on the murder of a film, while coming across a film that she believes has strong parallels to the mysterious disappearance of her young sister. Enid becomes obsessed with the film, believing it may be linked to her sister and her investigation into the world of video nasty productions causes her to become mentally unhinged.
For a less than 90 minute film, Censor crams in so much, with a satire on the politics behind censorship and media scares of the 80's, combined with dark humour and unsettling gory horror that descends into a surreal and creative third act. Censor is simply one of the most mindblowing films I've seen in the last few years, full of tricks and imagery and clues to what is actually going on with Edith that it's possible to miss on a first viewing.
Mark Kermode has said that he could feel that Censor was made for him, I could say the same thing.
1. Spiderman: No Way Home
It's fitting that one of the last films I saw in 2021 was also one of the most uplifting viewing experiences I've had all year. In a year when I've avoided audiences at the cinema, this film reminded me of the joy of watching a film with a crowd of like minded viewers. Several times in Spiderman: No Way Home, the audience applauded and cheered, me along with them and I walked out of the theatre feeling that after the shit two years we've had the movie going experience was well and truly back.
Without going into spoilers (although I'm sure by now everyone who cares will have seen the film and checked out when they can come back for a rewatch), this film is the perfect example of fan service done right. Unlike the pandering down to the bare bones of say Ghostbusters:Afterlife, No Way Home gives us all those feelgood, cheer at this bit moments but does it in a story that earns those endorphin releases.
Simply put, Spiderman gave me my best time at the cinema this year, putting a big old smile on my still masked face and made me happy to be amongst other people. And for that, it became my unashamedly favourite film of the year.
And that is that, 2021 you may have dropped the ball, but you gave us some cracking movies.
Dazza
By the way, a day after coming up with this list I went to see Titane and it very nearly made me reassess and considered it's inclusion. However all I will say is Titane is one incredibly fucked up movie and the most intense movie going experience I've had of the year. Check it out if you dare.