Halfway through 2018 I started getting excited for the end of the year, not for all the New Year parties I wasn't getting invited to but instead so I could get to start work on writing down my favourite movies of the year. Because it has been a sheer joy this year to see 112 different films at the cinema this year (yes, I kept a list) and despite the inevitable stinkers (Happytime Murders and Pacific Rim were a chore to sit through) it's been a great year to go to the movies.
The one nightmare that this has caused is not what films to include in my top ten but what to leave out. It's almost heartbreaking that there are films I enjoyed so much but didn't have room for them even in my honourable mentions. Finally though after much cutting and rearranging of order I finally have a list I'm happy with.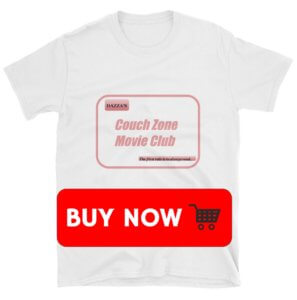 Just a couple of points. This list is my FAVOURITE movies, not what I'm considering the actual best. Since taste in films is subjective (and I wish more people would take this attitude) I find it far more interesting and personal to argue not what makes "good" or "great" movies and focus on those films that caused me to leave a theatre skipping with joy, or in some cases leaving an emotionally stunned wreck.
Secondly, my list is based on films which were released in the UK in 2018 not the US. In the UK we get many of the "Oscar" movies later than the US. So films released at the end of 2017 in the US to qualify for the Oscars didn't get released in the UK until Jan,Feb and March and hence are included in this list.
11. Leave No Trace
(Yeah I know I'm cheating picking 11 movies, but who ever said it had to be about top 10?)
In terms of atmosphere nothing was as beautiful in 2018 as Leave No Trace.
A story of an Iraq war veteran (played movingly by Ben Foster) suffering from PTSD who raises his daughter off the grid deep in the woods of a National park. Despite building a content life that works for them the authorities discover them and try with good intentions to integrate them back into society. They are set up with a home and job, but you can tell they are uncomfortable and as well meaning as people are towards them you just want to yell "leave them alone."
It's a touching movie, the relationship between father and daughter being genuinely moving and their way of life while unconventional is peaceful and appealing. The film raises themes of freewill and the right to choose how one lives, also focusing on what is best for the daughter in this situation.
With totally understated performances (there are long stretches of the film where neither character speaks and their emotions conveyed in their expressions), and beautifully lush locations, this is a stirring movie, heartwarming and sad in equal measure.
10. Mom and Dad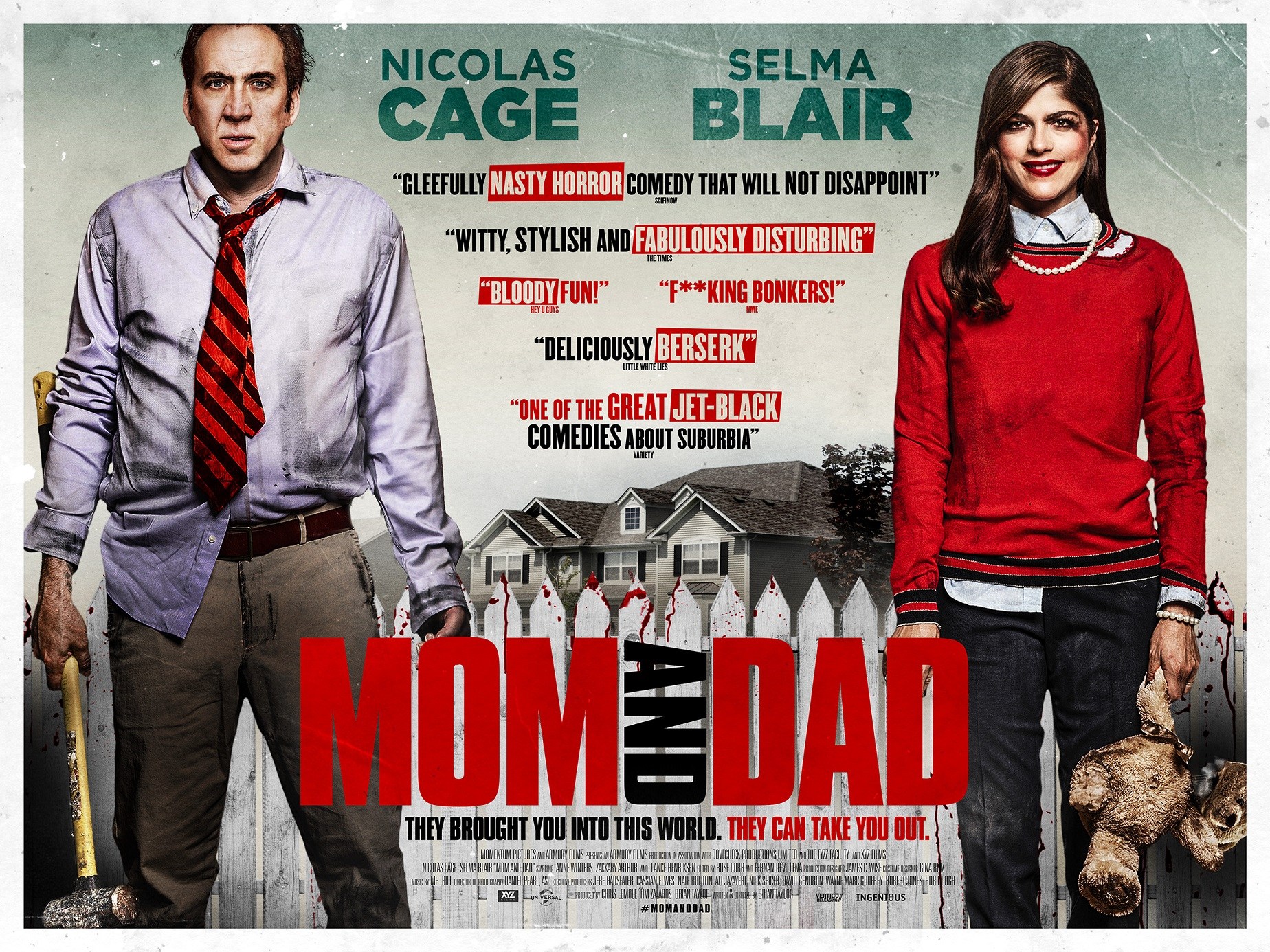 For the batshit, insane movie entry of the year I was torn on including this or the also excellent Assassination Nation. Mom and Dad edged it for it's satire on the traditional family setup and the toxic relationship between parents and children. But mainly because Mom and Dad featured Nicholas Cage going crazy with a sledge hammer while singing the "Okie-Cokie"
In Mom and Dad a mysterious virus outbreak (it's never revealed what, but it's hinted that TV signals are to blame) causes parents to start attacking and killing their own kids. Other people's kids are safe, but in this scenario if you have offspring you're gripped by an uncontrollable urge to find them and murder them.
The slow build to the chaos is effectively done, with foreboding hints that something is amiss amongst the adults until it all kicks off as parents descend on the local school and the slaughter begins. The violence is brutal but there is a dark comedy running throughout and as insane as the premise is the attitude to how families can drive us all nuts is strangely something that's easy to relate to.
9. Revenge
I'm always wary of any film billed as a Rape-Revenge movie. Often such movies have an unpleasant misogynistic vibe, which rather than being aimed to feel sympathy for the victim cater more to those who'd eroticise rape as a male fantasy.
Thankfully in French thriller Revenge, director Coralie Fargeat subverts the genre to put a subtly feminist spin on it.
In Revenge a young socialite Jen goes off with her lover Richard for a weekend at his secluded hideaway in the middle of the desert. Unexpectedly two of Richard's hunting buddies show up and when Richard is called away, one of them comes on to Jen and when she spurs his advances forces himself on her while the other nonchalantly ignores the assault. When Richard returns he tries to buy her silence and when she refuses he pushes her off a cliff. Though she's impaled on a tree stump, Jen survives just barely and a cat and mouse game ensures as the three men hunt her down through the desert.
There's more to Revenge than I could ever write here. It's reclaims a traditionally exploitative premise and turns it into a commentary on toxic masculinity with Jen's three hunters showing the attitudes of entitlement, indifference and lack of sympathy towards her. Her own transformation from a fragile girl to a strong, self reliant survivor and warrior as she takes the fight to her attackers is extraordinary and really gets the audience rooting for her.
Revenge is an exciting, beautiful looking action movie that builds to a great climax.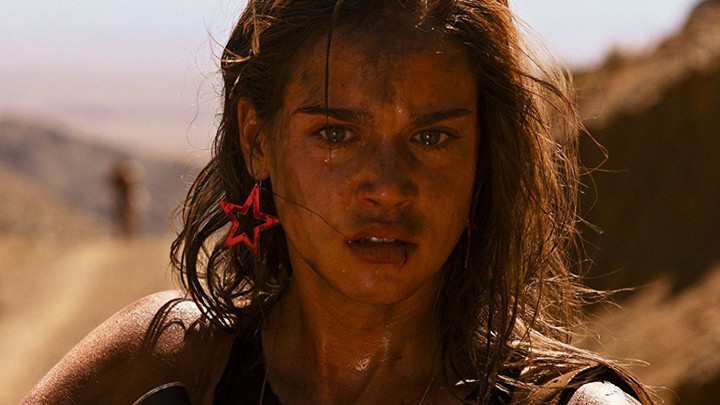 8. A Quiet Place
Easily my favourite horror movie of the year, which I was fortunate to watch with an audience that embraced the participation element of the film by keeping bloody quiet all the way through.
Quiet Place features a family fighting to survive a post apocalypse world where a race of creatures have wiped out most of the human population. The creatures themselves are blind and can only sense you if you make a sound. This is especially problematic for mother Emily Blunt who is soon to give birth.
Some critics naturally tore holes at the premise, but Quiet Place was done so well I happily ignored the such nitpicking. The opening did a skilful job of introduces us to the families daily lives and the measures they had to take to remain completely silent while showing us in shocking manner the danger of failing to do so. The family are easily likeable with natural chemistry between Blunt and director John Kransinski, not surprising as they're married in real life (lucky git.)
The creatures themselves are genuinely  terrifying and as they close in on their hunt for the family the tension at times becomes unbearable. Emily Blunt's scene as she tries to girth birth in a bath without making a sound is absolutely nerve wracking.
And my God that scene with the nail!!!!!!!
7. BlackkKlansmen
Honestly, not a Spike Lee fan. However from the moment I saw a trailer for Blackkklansman, where black police officer Ron Stallsworth starts to infiltrate the Ku Klux Klan by reaching out to Grand Wizard David Duke via telephone, Blackkklansman became one of my most anticipated films of the year. It did not disappoint.  Part homage to blaxplotation movies, part buddy movie, with a splattering of 70's style this was an entertaining police drama with the idea of a black officer managing to in a sense infiltrate the Klan providing strong sense of humour.
The story of Stallsworth working with a white colleague to infiltrate the Klan is based on a true story, however liberties have been taken for dramatic purposes. There race to stop a Klan bomb attack is fiction, with the true story of Stallsworth uncovering the Klan's links to ranking military personnel being relegated to a sub plot. Likewise the feelgood ending of the racist cop being trapped in a sting by the other officers is also fiction, which drew criticism from some who felt that Lee gave an easy ride to the police force by underplaying the racism there.
Naturally with the rise in profile of White Supremacist groups in America Blackkklansman is frighteningly timely and Lee uses the opportunity to highlight the history of the Klan. There are spoofs on the pro Klan films Birth of a Nation and Gone With the Wind, as well as a narration on the brutal lynching of Jesse Washington in 1916. Chillingly the film ends in the modern day with footage of Duke still giving speeches in 2017 and the terrorist attack (because thats what it was) of a Neo-Nazi driving into protesters and claiming the life of Heather Heyer. The final screen pays tribute to her with the tagline "Resist in Peace."
6. Overlord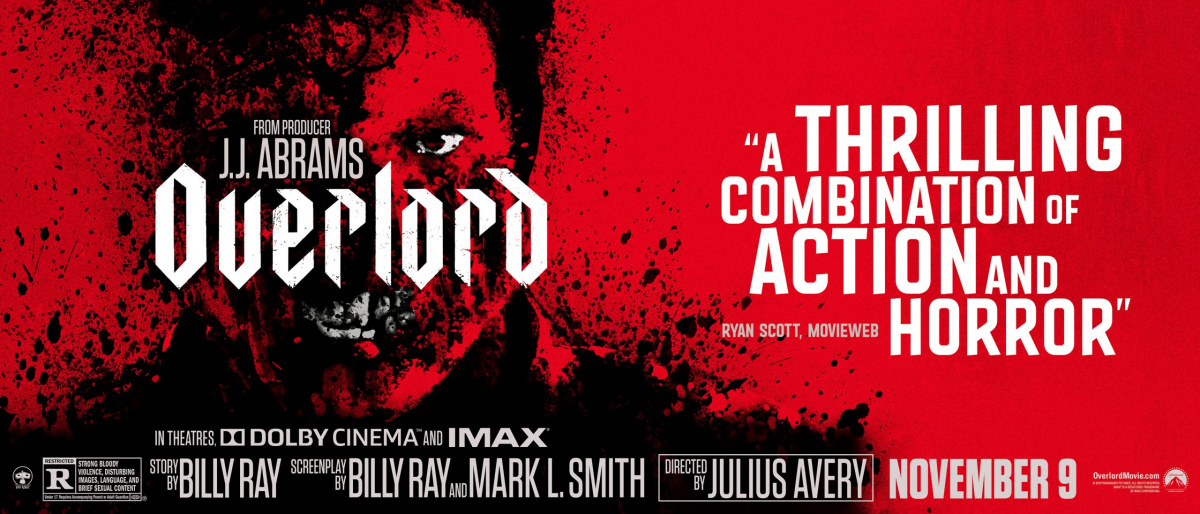 There was not a film in 2018 that surprised me in a pleasant way more than Overlord. With a so-so trailer that made me think the film was based on a video game I wasn't too excited to see it, and when I had an hour and half wait between movies to attend an advanced screening I was close to calling it a day and skipping it. But wait around I did and was rewarded by an exciting World War II horror/action movie that blew away my expectations.
Overlord joins a platoon of Paratroopers who on D-Day are sent on a mission to destroy a vital radio transmitter in a small French village. The squad is decimated when their plane is shot down and when the few survivors reach their target they find more is going on than they know as monstrous Nazi experiments are been conducted on civilians and prisoners which causes them to mutate into horrific creatures.
Overlord rises above it's B-Movie premise because it gets so much right. It's almost like there are two separate movies at play here, a World War II men on a mission film and an over the top horror film, but the combination works because both elements are so strong. The World War II mission story is credible in it's own right, with the survivors having strong character elements that make them memorable, the hardnose leader, the scared but courageous rookie, the cynic who forms a bond with a young French child as well as a kick-ass young French civilian.
There's a slow build to the actual horror story (early on the Paratroopers come across a weird dead animal they are unable to identify) but when they do there are creepy and frightening scenes and gore galore.
Overlord was an absolute blast, a real treat of a movie. It's such a damn shame that it did poorly at the Box Office only taking 41 million world wide against a 38 million budget. Overlord deserved better.
5. A Star is Born 
I didn't cry, you did!!!!
The first half hour of A Star is Born is one of the uplifting, joyous stories as ageing country star Jackson Maine (played by Bradley Cooper, but you know this) discovers a struggling young singer Ally (again you know it's Lady Gaga) performing in a Drag bar. The two go on an impromptu date and soon he drags her onto stage at his next concert to sing and she absolutely kills it with a performance that made me break out in goosebumps.
It's wonderful watching their relationship blossom and Ally gaining confidence to make the most of her potential as she heads into stardom. But of course you know this being the sort of movie this is, and as much as you want them to you know the good times won't last and it's all going to come plummeting down hard.
I adored A Star is Born. There is a natural chemistry between Cooper and Gaga that is intense and believable and Gaga herself is a revelation. Also not to be overlooked are Sam Elliot as Cooper's brother and manager (the two share one of the most emotional moments in the film) and Richard Dice Clay as Gaga's father.
Many critics pointed out the well worn, predictable tropes of the film, such as the conflict between the two as her career is on the rise and his flounders under his alcoholism. Not to mention the cliche of a singer choosing the path of shallow commercial hits over serious art. The quick pace of Ally's rise to the top was also singled out as an unrealistic element of the film.
But A Star is Born is a fable that wins you over with it's warmth and charm and then absolutely tears you apart by it's end. It's an amazing rollercoaster of emotions that feels so genuine at it's heart.
4. The Green Book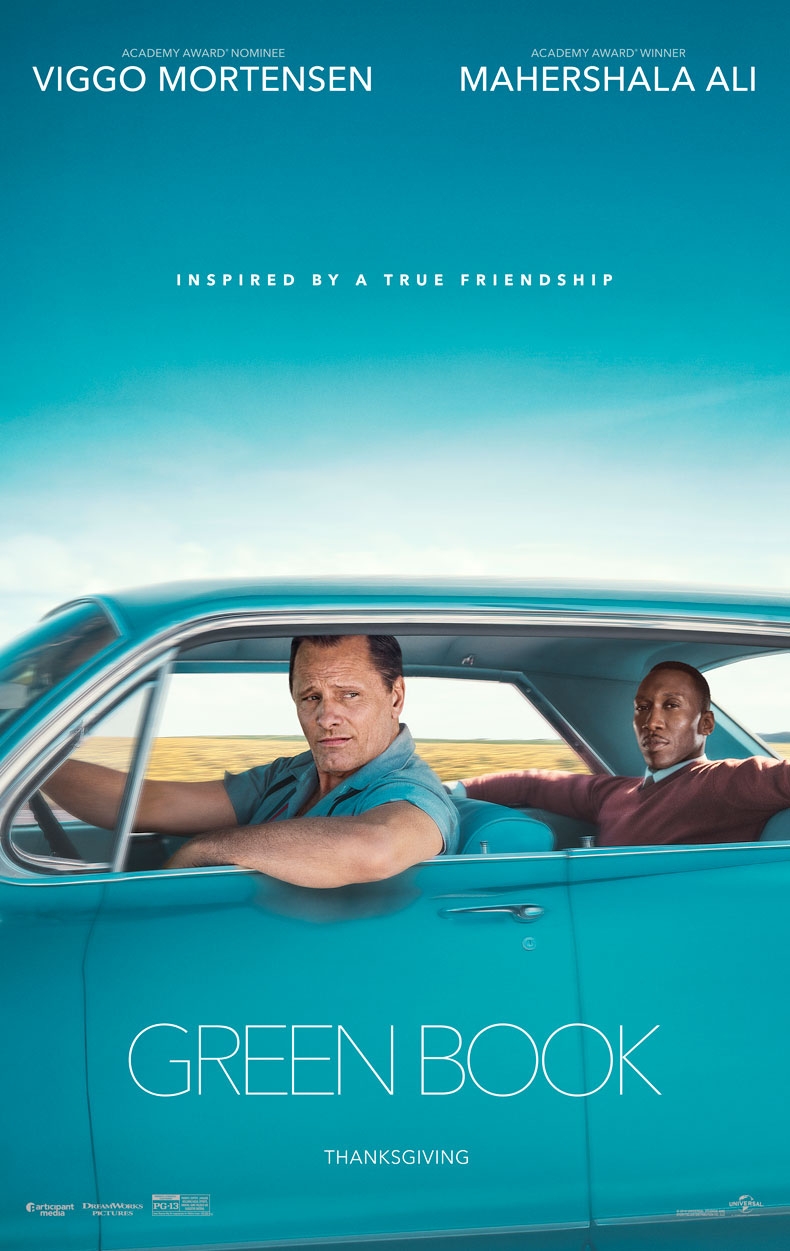 I saw Green Book at a secret screening where you literally don't know the what the film is until the rating certificate shows up the screen (the only clue you have is the film won't be officially out for at least a month). As always a bunch of people immediately got up and walked out without giving it a chance, and more fool them because they missed out on one of the most uplifting, funny and entertaining films of the year.
Viggo Mortensen plays an rough Italian-American with racist attitudes who is employed as driver and de facto bodyguard to African-American pianist Don Shirely (played with flamboyant upper class grace by Mahershala Ali) on a tour of the Deep South on the run up to Christmas. The Green Book in question is a guide to hotels and restaurants that welcome black customers.
It's the typical odd couple scenario. Both are opposites in every way Mortensen is loud, uncouth, Shirely is refined, polite. Even in their lives back home Mortensen is part of a large, close family while Shirely leads a solitary, lonely existence. This leads to arguments and banter along their journey, with the two clashing on everything, sometimes with hilarious moments such as when Mortensen pushes Shirley into trying fried chicken and when Shirley helps Mortensen to write letters to his wife back home.
The two bond along the way with Mortensen becoming protective of Shirley, particularly when they encounter promoters who are happy to host and celebrate a black pianist, but won't go so far as to let him use a whites bathroom.
A realistic account of race relations in the 60's South this is not (the family of Shirley have come out to say there was no blossoming friendship between the two in real life) but for a wonderful, feel good movie on friendship and changing opinions this is one of the most uplifting films of the year.
3 Three Billboards Outside Ebbing Missouri
This was the very first film I saw at the cinema in 2018 and I remember thinking "that will take some beating." Twelve months on and while there were two films I liked better I think this may have been actually the best film I saw.
In "Three Billboards," Frances McDormand puts in an Oscar winning performance as a woman who puts up a series of Billboards calling out the local sheriff for the lack of progress in the investigation of the rape and murder of her daughter. This sends the town into turmoil, putting her at odds with the other towns folks and Sheriff's department and effecting the town in many different ways.
McDormand is absolutely brilliant and the character of the sharp tongued and grizzly, give no shits Mildred Hayes is probably the best creation of 2018. But she's complimented by an amazing supporting cast with Woody Harrelson as the Sheriff, Lucas Hedges as her son and Sam Rockwell as the racist cop stumbling into redemption in another Oscar winning performance.
It's a rich tapestry of personal stories as all are touched is some way by Mildred's actions, with biting dialogue and truly dark humour. There are shades of grey in all the characters, sometimes you'll go from loving them one moment and disliking them the next and vice versa.
I adored this movie and it's fitting that the film has inspired a style of protest, with the three red billboards being copied to highlight causes all around the world. Most notably the three billboards was used by Metoo protesters at the Oscars.
Mildred Hayes would be proud.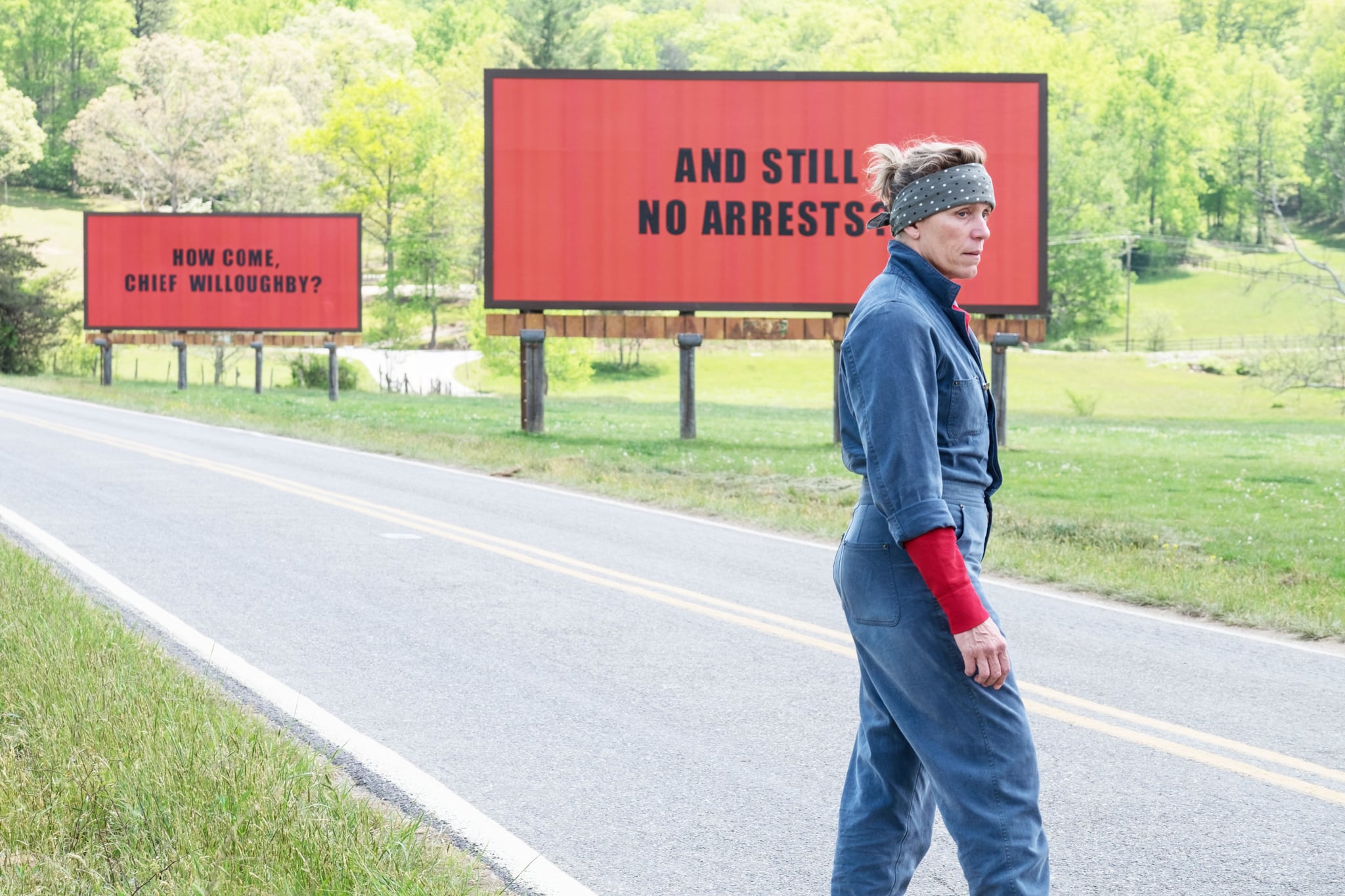 2. I, Tonya
I always found the story of Tonya Harding and Nancy Kerrigan fascinating and waited long for either a book or movie to tell their story. I was delighted when I saw the first trailer for I, Tonya and while it focuses only on one side of the equation, it's the more interesting side with a fascinating biopic that goes beyond what is referred to as "the incident," to tell the story of a talented Ice Skater held back by her background, destructive family and her own screw up nature.
I, Tonya is a amazing rock n roll journey through Tonya's life, with an amazing soundtrack and forth wall breaking humour. It's filled with colourful characters, none more memorable than Allison Janney as Lavona, Tonya's vile but scene stealing mother (Janney scored an Oscar for her performance).
Margot Robbie is exceptional as Tonya. There is a scene in particular where Robbie is facing the screen and nervously applying her harsh makeup before competition. Her face as stern as a mannequin and  unrecognisable as the Tonya we've got to know for the past two hours she strains to force a  smile and you can see her face break into tearful distress, crumbling to nerves and frustration at her failure to become the princess the skating world demands she be if her talent is to be recognised.
It's fantastic, funny, sad and brings to live a true but outrageous story.
1 Avengers: Infinity War
Let's face it, it would be pompous and disingenuous if I listed anything other than Infinity War as my number one favourite movie of 2018. I saw this beauty six times at the cinema and would probably have seen it even more if they'd carried on showing it. I watched it on the plane to Vegas and back again and countless times on DVD and it's 150 minute running time has never once dragged for me.
It's astounding what Marvel have managed to accomplish, with ten years and eighteen films of build in a cinematic universe and bringing together characters from nine different movie threads into one coherent story in  Infinity War. It's an epic thank you to the fans, drawing on the tradition of comic book crossover events to reward the devoted with dream team ups and super hero battle after battle. And it all works. You don't bat an eyelid when Dr Strange are standing side by side, or Rocket Racoon going off with Thor on a mission or the Guardians of the Galaxy teaming with members of the Avengers. It's all too much fun.
Linking all the galaxy wide story threads together is the menace of Thanos. This tyrant has been the bogeyman of the MCU for six years and after a few blink and you miss appearances finally steps up to the big stage and absolutely owns the screen with one of the most effective uses of CGI I've ever seen that sucked me in to believing I was watching a living breathing character. He's cruel and sadistic, but also believes his quest to wipe out half the universe is the right thing to do. When he chooses to sacrifice his step daughter Gamora for his cause the distress and pain on his face is one of the most emotional moments of the movie.
Infinity War leaps from one action scene to the next, but it never wastes a single moment. Every exchange sees some well choreographed piece of action or display of power, building to  relentless  battles that from the first skirmish are worthy of being the final fight in any other movie.
And never before have I seen a film with so many crowd pleasing moments. I wanted to cheer when Steve Rogers steps out of the shadows to the Avengers music, and when Thor makes his arrival on Earth with Rocket and Groot yelling "BRING ME THANOS!" And I got goosebumps when Scarlet Witch is forced to try to kill Vision and when Thanos has that subtle "What the hell?" expression on his face Cap is able to hold him off for a few seconds. And the moment where Dr Strange reveals he's observed 14 million different realities to see possible outcomes of the battle with Thanos and when asked how many they won he replies "one!"
But nothing compares to that chilling moment when a wounded and seemingly defeated Thanos whispers to Thor:
"You should have gone for the head!"
followed by that fateful finger snap.
The Coen Brothers use Inifinity War to do everything it can to bring a smile to the face of it's fans. Then in the last ten minutes it smiles and gives those same fans a slow middle finger as it systematically wipes out half of the characters you've grown to know and love. In a decision of pure genius the "Dusting" occurs without music, leaving the audience to take it the gravitas of the event. It was one of the most surreal moments I've ever experienced  in a cinema, as a packed audience sat in a stunned, eerie silence (including the heartbreaking moment when Spiderman realises he's disappearing). This followed by the final scene as Thanos sits alone and a small contented smile crosses his face. Even then we get a final "fuck you" as after the credits we're told that not the Avengers but that "Thanos will return."
I walked out of the theatre in a daze, this movie totally having its way with me. I'd loved and enjoyed and thrilled at every moment but the ending was devastating.
April 26th can't come quick enough.
Honourable Mentions?
Let's face it, honourable mentions are a cheat. An excuse to add a few extra entries to any top ten list. So I'm just going to add a montage here of the rest of the movies that I've enjoyed in 2018. No explanation or analysis just my personal tribute to a great year in film.
The only thing I will add is that it was a damn tragedy that a film as visually stunning as Annihilation wasn't widely available on the big screen.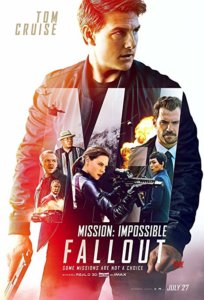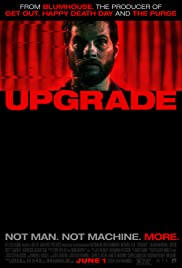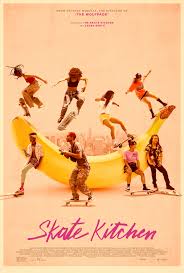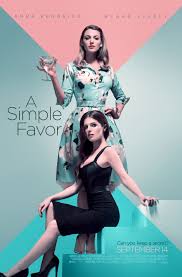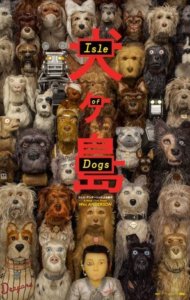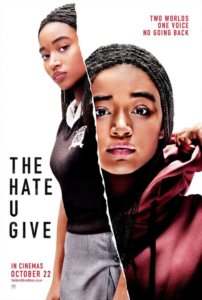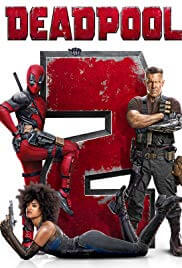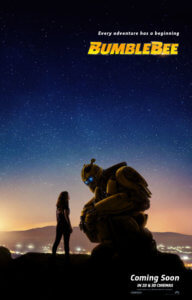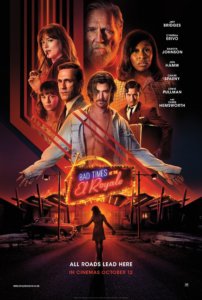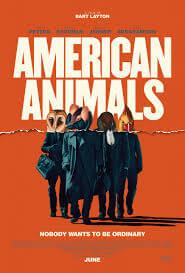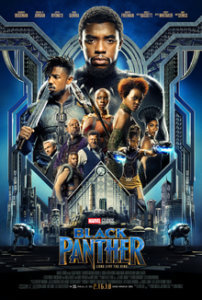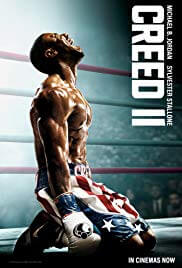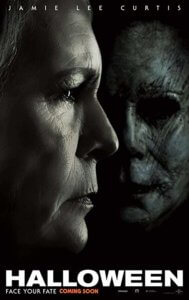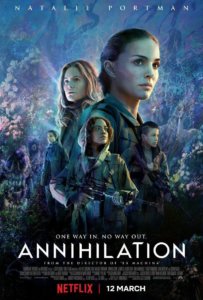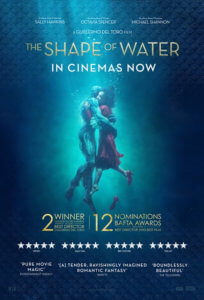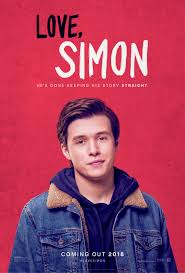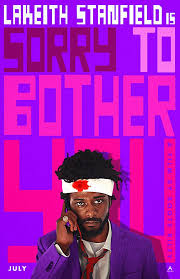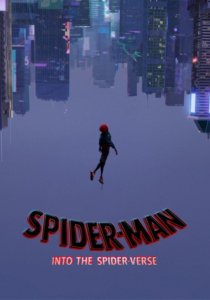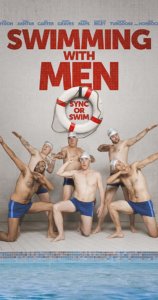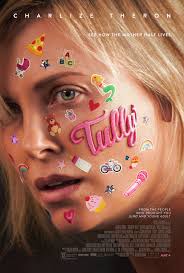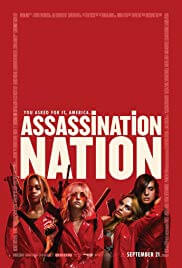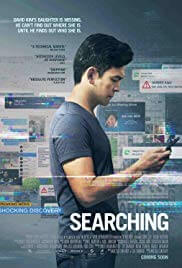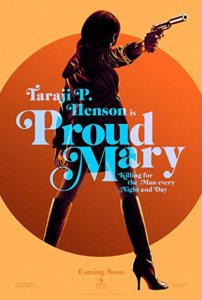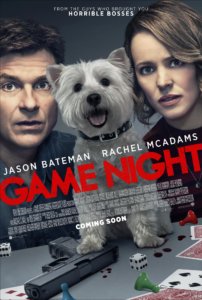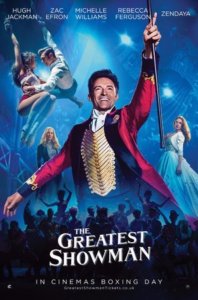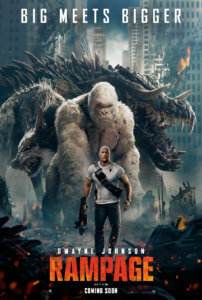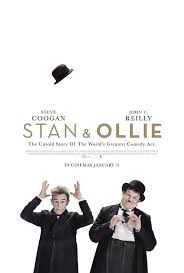 So farewell to 2018 and hopefully I'll have just as awesome a selection to choose from in twelve months time.
See ya
Dazza