@MichaelCoughlin
Originally written in June, this piece has been slightly updated to reflect the reality that Fedor chose to fight everyone and everywhere BUT the UFC.
"Fedor return to MMA", so sayeth a Russian website (That's me doing broken English as done by a Russian)(and confirmed officially last night – this is just an updated version of an already awesome article).  Fedor is going to fight again.  Fedor is broke.  He is. Why else is he coming back to fighting? I don't even know who to credit this story to as it's all websites quoting a translated Russian website's interview. As someone (not) fluent in Russian I'll cite them. Yay, Russia!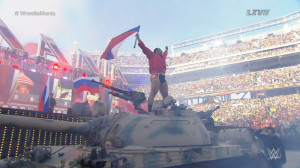 Presuming Fedor is coming back to MMA, who is he going to fight. Obviously no one good because that didn't work out well the last time.
It is within this context that the question presented to be answered is: Now that Fedor is returning to MMA who will he fight?
Alternative to that: who should he fight?
Alternative to the alternative: who won't he fight?
The Likely Candidates
KIMBO SLICE
Fedor's people have had a relationship with Scott Coker before.  They did business before.  This is a testament to: 1. Coker's ability to not be too bothered by Russian mobsters; 2. the UFC's willingness to say fuck you to people who have undoubtedly helped create uprisings and coups around the world.
Since Coker is running Bellator now, and since he's shown a willingness to bring Kimbo in already, this would be a freak show fight that helps get the company attention.  While the bloom is off the Fedor rose, time heals many wounds and the damage done to his reputation has been lessened simply by his not being in the public eye.  When people haven't seen you in a while, they'll forget the above and remember this instead:
And if you're Fedor's people – I mean, Fedor – you do this because it's a close to a high profile gimmie as you'll get.  Kimbo sucks.  Kimbo almost got – easily – beaten by Ken Shamrock.
A middleweight
Fedor has done this a bunch.  He usually prefers they have a high level wrestling pedigree.  Yoel Romero would be the guy to fit the bill but: 1. UFC ain't doing that; 2. Fedor sure as shit ain't doing that.  If Alexander Shlemenko hadn't been suspended for three years, he'd be a good choice – with the added bonus that he's Russian so the under the table bribe would be easier.
Someone Asian and tall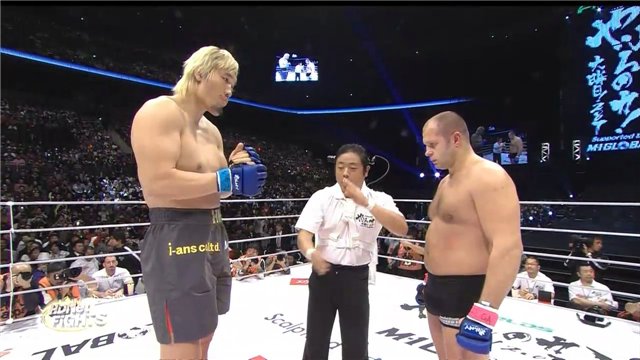 ONE FC is out there.  ONE FC is the spiritual successor to PRIDE, if PRIDE ran in not-Japan, didn't have any big stars, and no one talked about it.  Like PRIDE, I suspect that ONE FC exists as some sort of money laundering scheme (I think this about a lot of things – PRIDE, Metro PCS, everything Russia has ever been involved with).  This makes it perfect for Fedor's people. They'll have a willing partner to help them hide crimes and Fedor can go out and fulfill his competitive urge to beat up people who aren't good.  I'm sure ONE FC can find some random Asian guy that looks kind of scary and impressive on a poster and let Fedor punch him a lot.
Those who make sense but are riskier than Tall and Asian
Bobby Lashley
Going back to Bellator, this would be the best fight from Bellator's perspective.  Lashley has fought nothing but no-name scrubs for a while (read: his career).  Fedor is the biggest name out there Lashley could maybe beat.  Downside: Lashley might beat Fedor and Fedor's people already saw that happen a bunch in the USA.  Realistically, for Bellator, it's a no-lose.  Fedor wins, they'll keep using him and he got the rub from beating a guy with a name who is somewhat legit.  If Lashley wins, hey!, beating Fedor was the career highlight of three men – two of whom have been world champions.
Tito Ortiz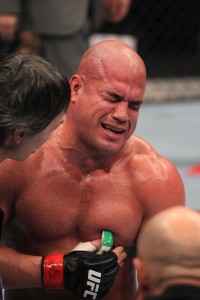 Bellator again.  This actually makes a lot of sense and would be a pretty big deal.  Kimbo has always been a freak show.  Ortiz has at least been a legitimate world champion and high level fighter.  And he's a big light heavyweight so it wouldn't come across as too pathetic.  It is pathetic, because both men are old and broken but TITO ORTIZ vs FEDOR EMELIANENKO looks really good on a poster.  It has all the pros and cons of the Lashley fight as well.
Who won't he fight?
Anyone good.  Anyone in the UFC.  Brock.
How should the world remember Fedor?
As the man who survived this:
Random Fedor images