Ever since we learned that Marvel Studios would indeed be moving forward with its own Spider-Man tale, and with intriguing young actor Tom Holland in the role of Peter Parker, we've been dying for details. Yet while the character's playful, spirited introduction in Captain America: Civil War earned rave reviews, we still haven't found out that much about the solo film to come.
We have known a few things since pretty early on. For instance, the casting of Holland (not to mention Marisa Tomei as Aunt May) seemed to confirm Marvel Studios' reported desire to focus on a younger Peter Parker story. We also learned a little while back that "Homecoming" would be the title, though this hasn't revealed a whole lot in terms of comic background. Additionally, we've heard that Disney star Zendaya has a mysterious role as a character named Michelle, that Tony Stark (Robert Downey, Jr.) will be involved, and that Michael Keaton will portray the Vulture as one of the movie's villains, if not its central antagonist.
But now we're finally starting to see some images from the set courtesy of Comic Book Movie, and while there are only a few of them, they can already begin to provide a little bit of a sense of where Marvel's going with this project.
The most striking thing is that there appears to be a genuine focus on Peter Parker's school (and little else). In the previous Spider-Man series, both by Sam Raimi and Marc Webb, we got a glimpse of school, but the focus was quickly turned to Parker's emergence in the real world. One can even argue that Andrew Garfield's take on Parker in The Amazing Spider-Man (2012) was the more adolescent (and thus more accurate) of the two we've seen. He was in the real world, but he acted like a kid. And yet, for those unfamiliar with the comics, the storyline Webb and Garfield were working on is explicitly about Spidey joining the superhero world (rather than toiling with high school drama). An online game based on the same line of comics drives that narrative home, as it's described as a version of the origin story of Peter Parker and his evolution into the swinging superhero Spider-Man. Despite being a mere game, it helps to clarify the purpose of the "Amazing Spider-Man" tale rather succinctly.
It also describes the mission of all four major players in Spidey series past. Sam Raimi, Tobey Maguire, Marc Webb, and Andrew Garfield sought to show us a Spider-Man hastily discovering his superpowers and immediately putting them to use fighting crime. There's nothing wrong with this approach, and one can even argue that Spider-Man (2002) set the pace for countless hero origin stories to follow. But you can also argue that shoving Spider-Man into street fights too soon misses the point that he's a high school kid!.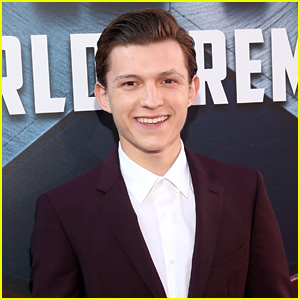 By contrast, Spider-Man: Homecoming looks to be largely about the school environment surrounding Peter Parker when he discovers his powers and (as is seemingly going to happen) becomes a protégé for Tony Stark. How can we tell this from just four images? Well, because those images show school-related characters who are actually pretty major actors, as opposed to extras. That's Martin Starr walking around looking uncharacteristically dumpy as a teacher of some kind (can't you just see him giving a deadpan "what the fu*k" for the likely PG-13 movie's one allowed f-bomb the first time he sees Spidey shooting web?). It's also Kenneth Choi happily strutting around the school grounds (he'll reportedly play the principal). These are known actors, and in fact Starr may never have been hotter after developing a key role in smash HBO hit Silicon Valley. They're not here for a hasty high school subplot in the first 20 minutes only to be cast aside.
The other interesting concept we can at least guess from the photos is that we could see Peter Parker rescuing a classmate, rather than just a damsel in distress. That's because the young-looking kid walking around campus in the pictures is Abraham Attah, the 15-year-old superstar who was discovered while playing soccer and landed a should-have-been-Oscar nominated performance in Beasts Of No Nation (2015). It's actually a very unusual move for the studio to cast a prominent actor younger than Peter Parker. And while Attah could just be playing a friend, he looks considerably younger than even the fresh-faced Tom Holland. It could make for an interesting dynamic in which Parker feels protective toward a younger student and/or friend, which is something we haven't really seen before. Usually he's just protecting the ladies of his life and the city at large.
Maybe this is all wrong. Perhaps Peter will only be in high school for half an hour of screen time and Attah will play a minor role. But it definitely seems like Marvel is fulfilling its promise to focus on a younger hero, and doing so by really beefing up the high school part of the story. Who knows how that will look, but at least it will be different!