I like to imagine there are a few of you out there who dutifully read this site two or three times a day. At this point, you're obsessed with me but you know it keep your distance.
But you're hardcore enough to know I do this deal where I grab random songs (in the form of music videos) and throw them up here. And that I usually do this because I've had the most minor of ear worms. This is another example of that phenomenon come of life.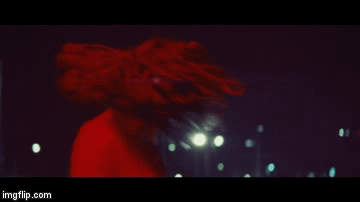 I half like this because I know my brother and his (almost) wife like her. But it's also good. Let's all wait until our green light tells us to GO!
Green Light by Lorde
Green Light by Lorde LYRICS
I do my makeup in somebody else's car
We order different drinks at the same bars
I know about what you did and I wanna scream the truth
She thinks you love the beach, you're such a damn liar

Those great whites, they have big teeth
Oh, they bite you
Thought you said that you would always be in love
But you're not in love no more
Did it frighten you
How we kissed when we danced on the light up floor?
On the light up floor

But I hear sounds in my mind
Brand new sounds in my mind
But honey I'll be seein' you, ever, I go
But honey I'll be seein' you down every road
I'm waiting for it, that green light, I want it

'Cause honey I'll come get my things, but I can't let go
I'm waiting for it, that green light, I want it
Oh, I wish I could get my things and just let go
I'm waiting for it, that green light, I want it

Sometimes I wake up in a different bedroom
I whisper things, the city sings 'em back to you

All those rumors, they have big teeth
Oh, they bite you
Thought you said that you would always be in love
But you're not in love no more
Did it frighten you
How we kissed when we danced on the light up floor?
On the light up floor

But I hear sounds in my mind
Brand new sounds in my mind
But honey I'll be seein' you, ever, I go
But honey I'll be seein' you down every road
I'm waiting for it, that green light, I want it

'Cause honey I'll come get my things, but I can't let go
I'm waiting for it, that green light, I want it
Oh, honey I'll come get my things, but I can't let go
I'm waiting for it, that green light, I want it
Yes, honey I'll come get my things, but I can't let go
I'm waiting for it, that green light, I want it
Oh, I wish I could get my things and just let go
I'm waiting for it, that green light, I want it

I'm waiting for it, that green light, I want it
I'm waiting for it, that green light, I want it
I'm waiting for it, that green light, I want it
I'm waiting for it, that green light, I want it
I'm waiting for it, that green light, I want it
I'm waiting for it, that green light, I want it
BUY Green Light by Lorde