Dirty Work is, without question, the most underrated comedy of all time.  Personally, I think it is the greatest comedy of all time, and since that isn't the opinion of the world, it is thus underrated.  Now, I don't know if there will be a sequel, so this is mostly me guessing at stuff, but guess work is fun!
(Note: This post is updated with all additional information as it becomes available so keep checking back for more!)
Do You Want to watch Dirty Work 2?

Loading ...
Will There Be Dirty Work 2?
I doubt it but I still hold out hope.  Norm MacDonald has had a bit of a career resurgence of late and the time is right for him to return to the silver screen.  Or Netflix.  Or Hulu.  Really, there are 10,000 places Dirty Work 2 could air.
Dirty Work 2 RUMORS
Well, I think we need to make sure Artie Lange isn't dead, ya know?  There's a 50/50 chance that, as you're reading this, he's either buying an 8 ball of coke or in rehab for having bought an 8 ball of coke.  Otherwise: I think they just run the same movie back, with new jokes, right?  It's all an excuse for Norm to be Norm, at least in my world it is.
Possible Dirty Work 2 Names
Dirtier Work
The Dirtiest Work
Scandalous Work
Clean Work
Who's directing Dirty Work 2?
I love that Bob f'n Sagat directed the first one and thus believe he'd be perfect for a sequel.  What else is he doing anyway?  More Full House?  Ninja please!
Dirty Work 2 Writers
Simple enough: Norm MacDonald, Fred Wolf, and Frank Sebastiano.  They wrote the first Dirty Work and I can't imagine any three men could do a better version of Dirty Work 2, ya know what I mean?  They're like the God, Jesus, and Holy Ghost of writing the greatest comedy of all time.
Dirty Work 2 Pictures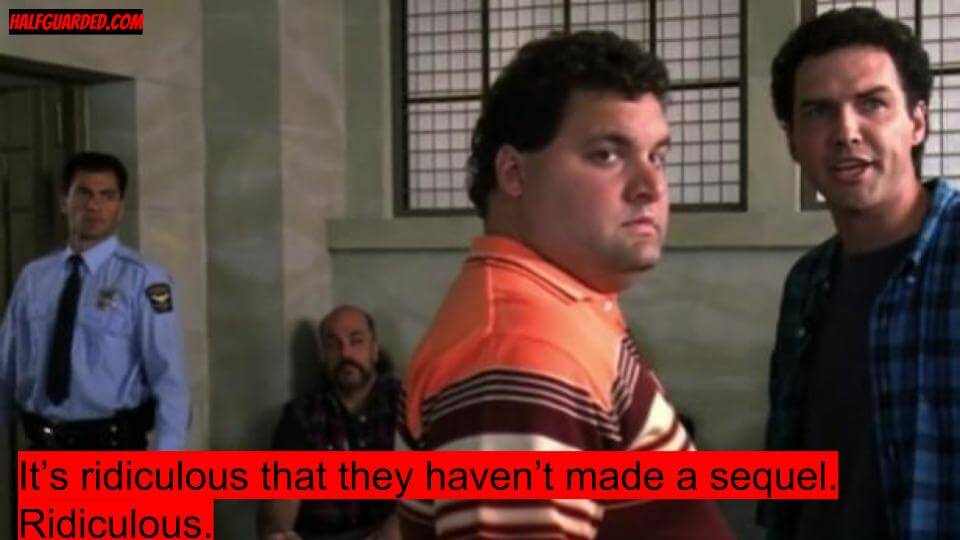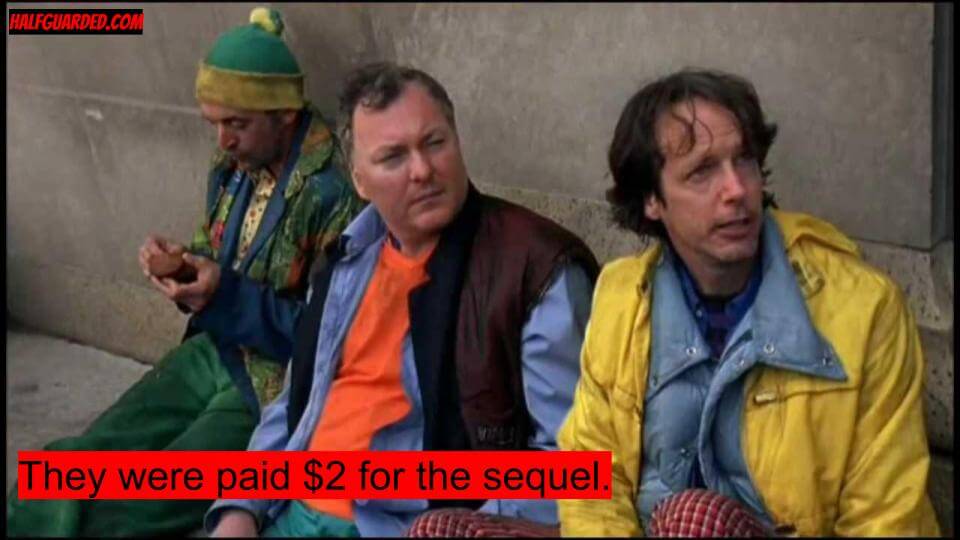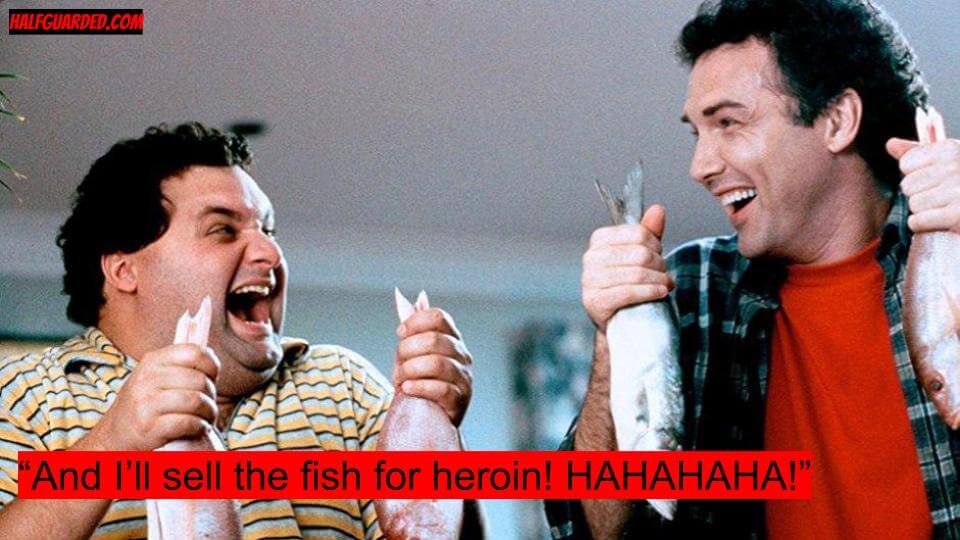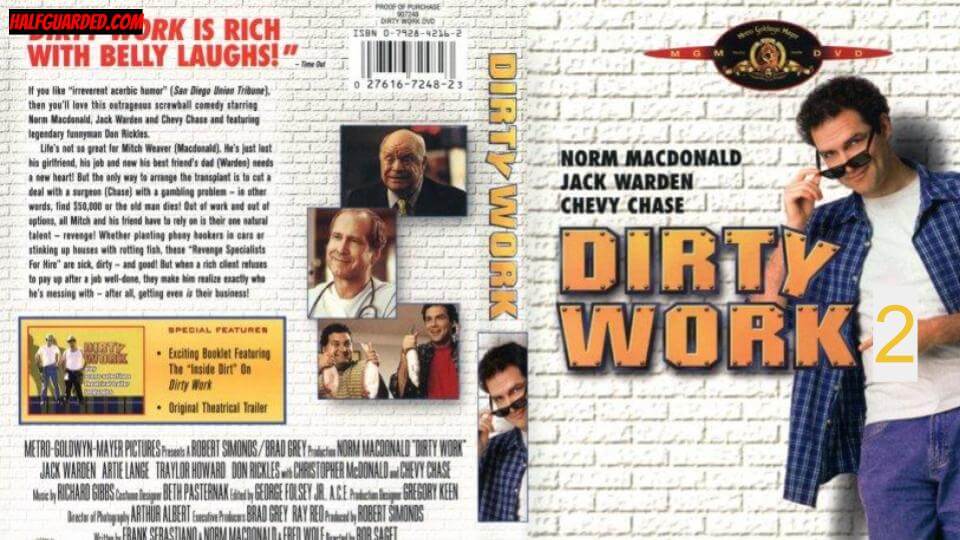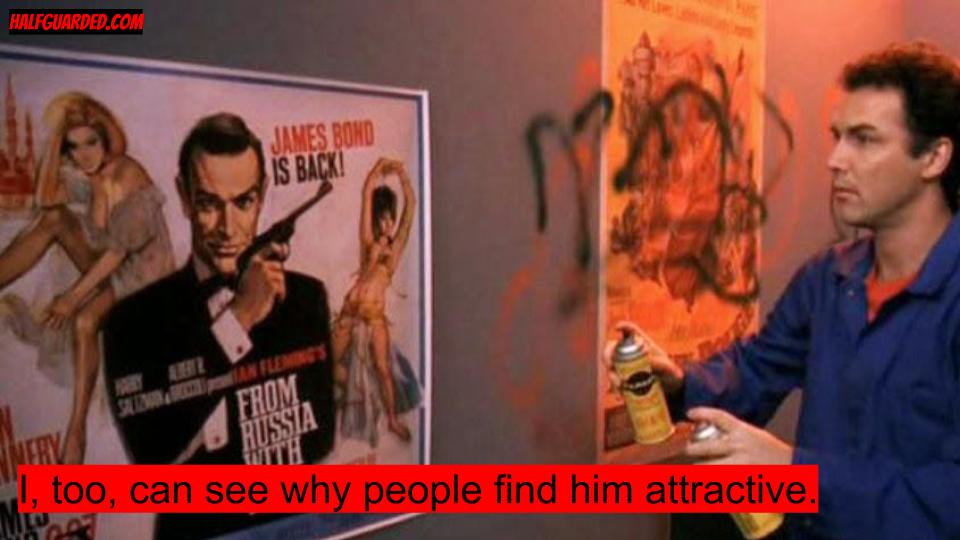 WATCH Dirty Work 2 Trailer
Dirty Work 2 Release Date
I want Dirty Work 2: Dirtier Work to come out as soon as possible.  I'd prefer Netflix give Norm $15 MILLION right now so we can see this bad boy this summer.  Though, with everyone's schedules and the fact that, well, there isn't exactly anything to this besides a pipe dream from a lonely man, I'll settle for 2021.
Dirty Work 2 Cast
Let's go through the original cast and see who should return:
Norm Macdonald as Mitch Weaver – Obviously, yes
Artie Lange as Sam McKenna, Mitch's friend – Obviously, yes
Jack Warden as Pops McKenna, Sam's father – Probably not because he's dead
Traylor Howard as Kathy, Mitch's love interest – I'd like to see her return, because I always liked her and she's friends with Deadpool, but I could also see her as replaceable.
Chris Farley as Jimmy (uncredited), Mitch and Sam's friend – I'm going to guess he's a no…
Christopher McDonald as Travis Cole, real estate magnate – He could actually start his own competing business of revenge for hire so maybe
Chevy Chase as Dr. Farthing, gambling-addicted heart surgeon – I hope so
Don Rickles as Mr. Hamilton, theater owner – Probably not …
Rebecca Romijn as bearded lady – Hope so
John Goodman as Mayor Adrian Riggins (uncredited) – I've watched this movie 1200 times and honestly don't remember John Goodman AT ALL.  That's weird.
Adam Sandler as Satan (uncredited) – Satan should always appear, even if he's busy with Grown Ups 3…
Gary Coleman as Himself – Jeez, this movie has A LOT of dead people, doesn't it?
David Koechner as Anton Phillips, a used car dealer – You know he pops up, maybe as someone else wanting revenge against Norm
Jim Downey as homeless man – I hope so
Fred Wolf as homeless man – Ditto
Kevin Farley as theater worker – Why not?
Dirty Work 2 Box Office
I would pay everything in my left front pocket and everything in my right rear pocket to see Dirty Work 2.  I mean, that could be upwards of $100m in hilarious profit!  Oh, wait, I'm not wearing any pants.
Final Thoughts on Dirty Work 2
Baby Jebus, I know you're up there and are a fan of reading halfguarded.com so you're reading this: please let there be a Dirty Work 2.  PRETTY, PRETTY, PLEASE!  I need this the way someone who pierces ears for a living needs another hole in the head.
Like the Way We Previewed Dirty Work 2? Read On:
BUY Dirty Work 2 PRODUCTS