I got a call the other day from an agent who made me swear to be quiet about who he is but he told me there are now plans to make a second Groundhog Day movie.  He gave me a few nuggets of information as to what that would mean and so now I'll give them to you.
(Note: This post is updated with all additional information as it becomes available so keep checking back for more!)
Do You Want to watch Groundhog Day 2?

Loading ...
Will There Be Groundhog Day 2?
Guys, it's 2018: we are remaking every great movie, didn't you get the memo?
Groundhog Day 2 RUMORS
This is the rumored plot, described to me by an agent: A somewhat bitter and disgruntled weather man will be assigned to cover the unveiling of the groundhog from his hole in Pennsylvania to determine if there will be more winter.  Somehow, through mysterious voodoo, he will get stuck in a time-loop: he will relive the same day over and over again.  He won't know why and no one will explain why.  He'll try to kill himself but eventually learns to become a better person.  In becoming a better person, he then falls in love with his female TV producer.  Their love ends up breaking the time-loop cycle and they live happily ever after.
Wait.  Shit.
Possible Groundhog Day 2 Names
Groundhog Day, Groundhog Day
Groundhog Week
Groundhogs Day
Who's directing Groundhog Day 2?
Bill Murray.  This way he can be associated with the project.  I know that won't happen but we can dream.
Groundhog Day 2 Writers
I will.  Just kidding.  I don't even know who wrote the first one and my contact didn't know either.  I mean, he probably knows who wrote the first one but he didn't know who was tapped to write the second go-around.
Groundhog Day 2 Pictures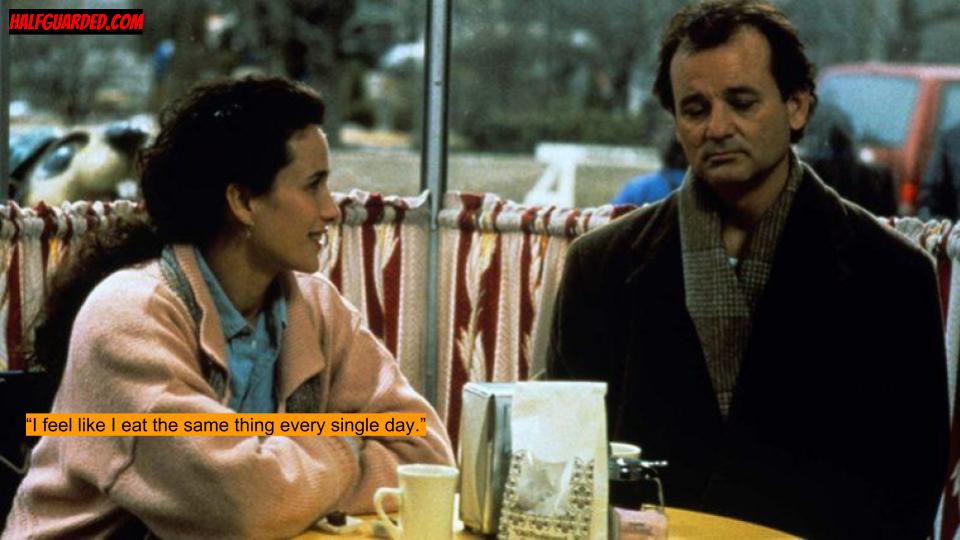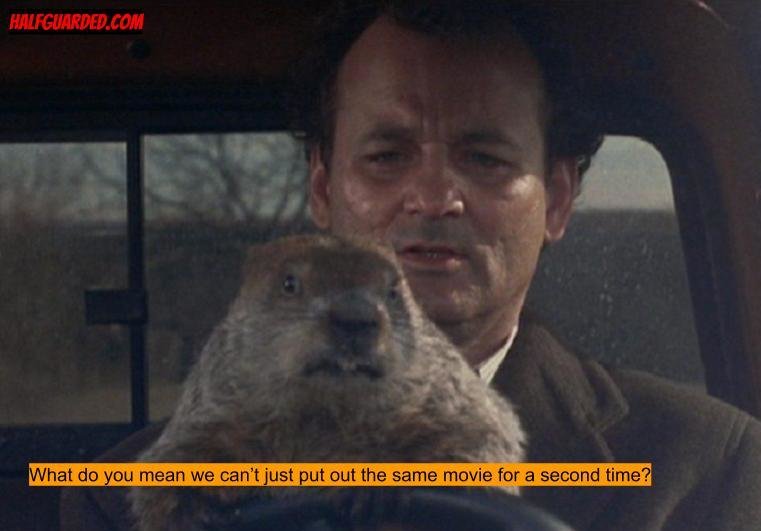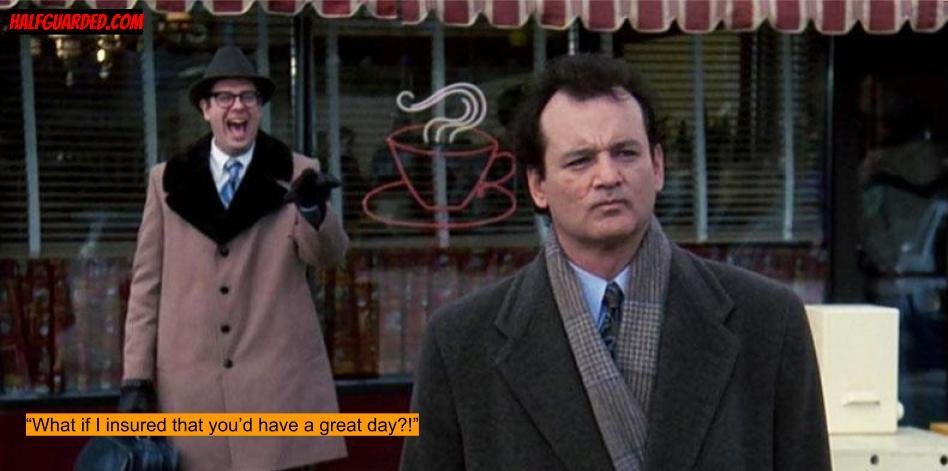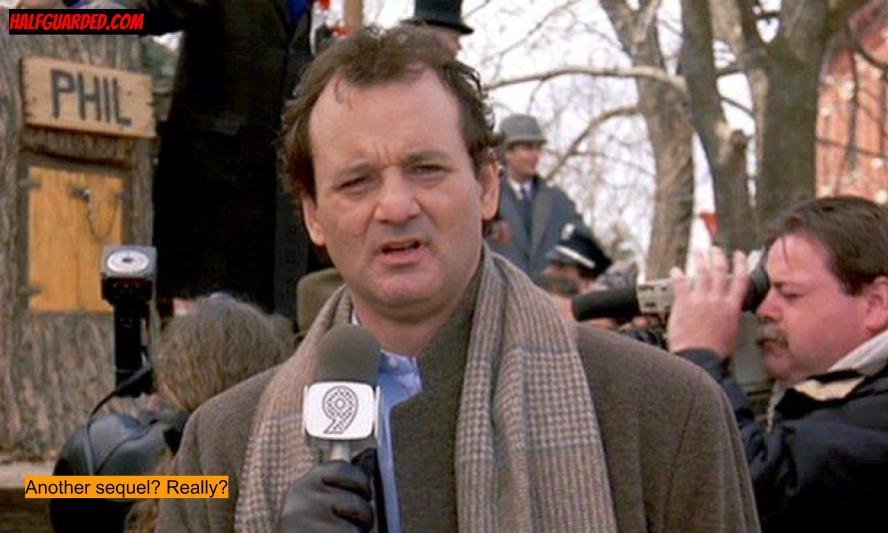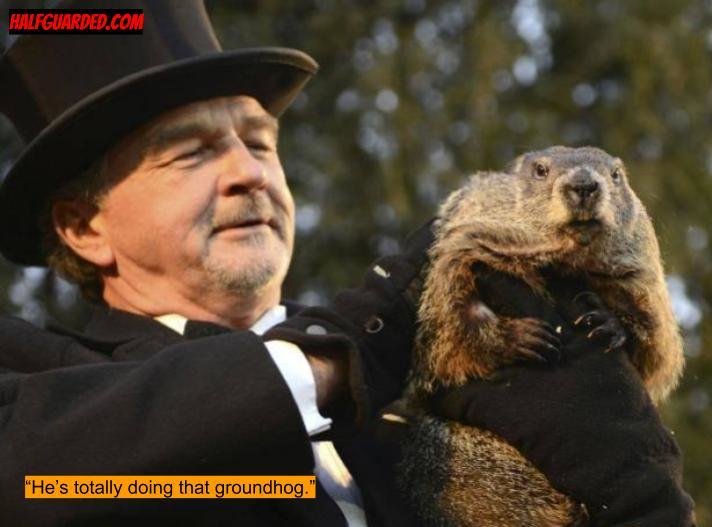 WATCH Groundhog Day 2 Trailer
Groundhog Day 2 Release Date
February 2, 2021 – I mean, COME ON! DUH!!!
Groundhog Day 2 Cast
Bill Murray will be involved as a castmember of Groundhog Day 2.  No other names have been attached to the project at this time.
Groundhog Day 2 Box Office
They're hoping for a Groundhog Day 2 box office of $140m.  And that's before it gets replayed on TNT every year.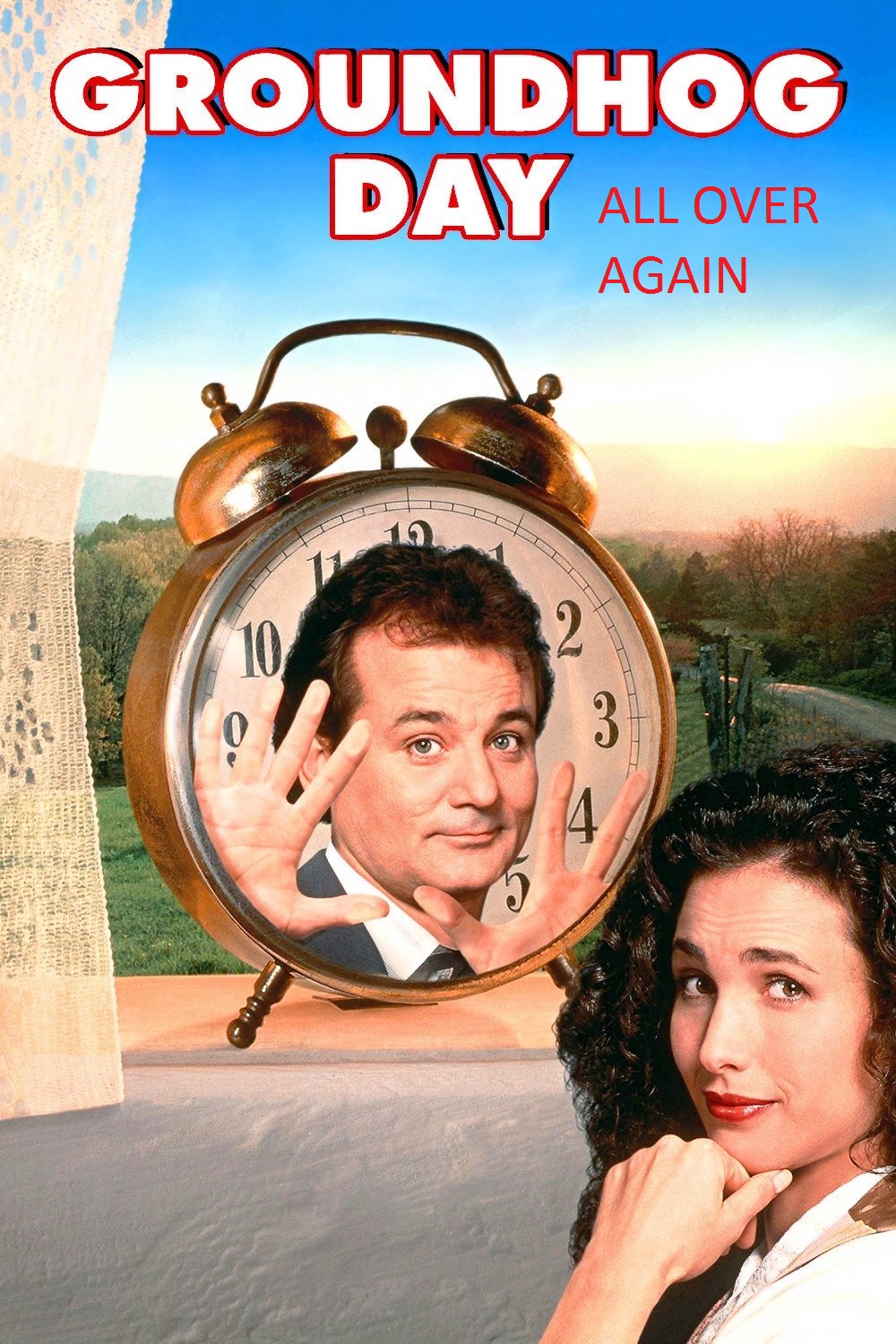 Final Thoughts on Groundhog Day 2
It's kinda weird that a movie about repeating time has become what people associate with Groundhog Day, right?  No one cares about when snow will end but we all secretly want to relive the same day over and over again.  We all want to be gods.
Like the Way We Previewed Groundhog Day 2? Read On:
BUY Groundhog Day 2 PRODUCTS