Loading ...
Upcoming Vampire, Zombie and Monster Movies:
Blade 4 is another continuation of one of the original comic book film adaptations (at least in the modern era). The first Blade was a proving ground for making a more mature and modern take on comics, which led to the first X-Men film and so on and so forth until we come to today. Blade last fought a version of Dracula (though not as cool a version as was in Dracula Untold 2). Can he level it up again? Or would it better suit him to go smaller rather than bigger?
Blade 4
Blade is a half-human, half-vampire hybrid. Holy cow that's the same thing as in Vampire Academy 2 and nearly what's going on in Underworld 5. Ugh. At least this is the first one of those. So far as I know or care anyways. Blade had all of the strengths and non of their weaknesses. The most important of those weaknesses being sunlight, which Blade was immune to. Blade did have a vampire's thirst though, so if he got hungry enough he would be as big a danger as the vamps he hunts and kills. Blade 4 might find him in that exact position, and give more weight to his actions and character. Wouldn't it be more interesting if he was hunting vampires while dealing with having murdered someone in a blind fury (a BLADE fury?) cause by vampire hunger? I SAY YES!
Blade 4 Director
David Goyer directed the last Blade film, Blade Trinity, but I doubt he'll come back for Blade 4. He wrote all three of the others, but he and Wesley Snipes clashed very publicly while making Blade Trinity, so he's unlikely to return. Guillermo Del Toro made Blade 2, and though I didn't love it, I love him as a director, so I'd welcome him returning to the franchise. Maybe crossover with Hellboy and Pacific Rim! Big vampire monsters from under the sea, which it turns out is a portal to hell! You need Hellboy to plug the hole to hell, and Blade to man a big fighting robot! And set it in China like Paul Blart 3!
Blade 4 Writers
I'm hopeful for David Goyer's return, at least as a writer. He wrote the other three before moving on to Christopher Nolan's Batman films and Man of Steel (and the upcoming Batman V. Superman). He knows comics and is a pretty talented writer.
Blade 4 Posters & Pictures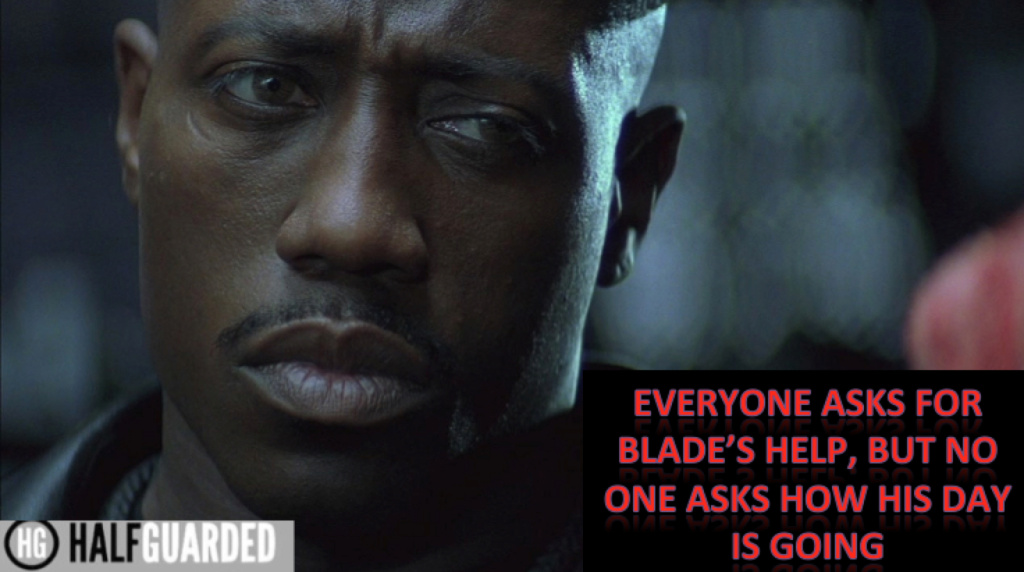 Blade 4 Trailer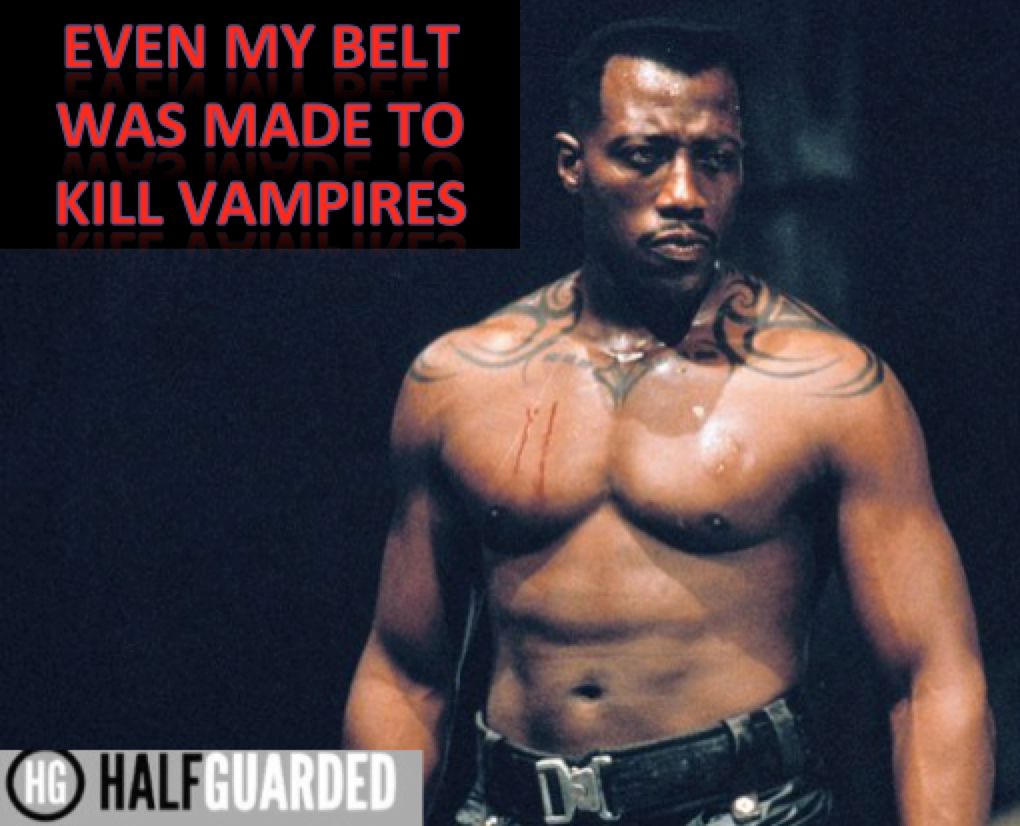 This isn't a Blade 4 trailer, instead Blade Trinity's, but it's a full franchise trailer, showing off stuff from each film, so just imagine a 4 at the end and some new footage of a sword slicing up vampires. Man, Jessica Biel was so gorgeous when this came out.
Blade 4 Release Date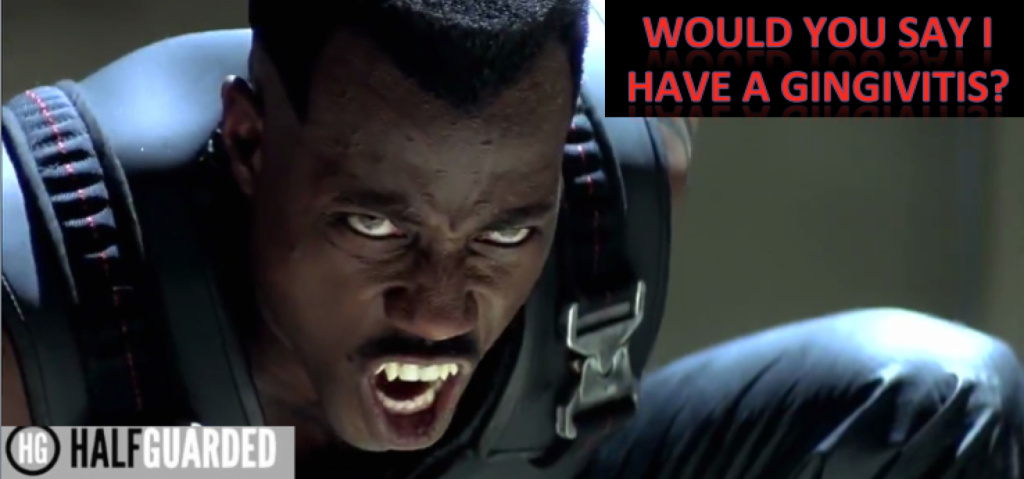 The Blade 4 release date is most likely going to be in 2018 at the earliest. It isn't in production yet and Marvel, who I believe reacquired the rights a little while back will want to handle the franchise correctly. They may just reboot the series, which would stink since we'll lose Wesley Snipes, but if they tie it into their Netflix shoes, I'd be on board. I have a bet that this will come out after Zombieland 2, but who's to say at this point?
Blade 4 Cast & Stars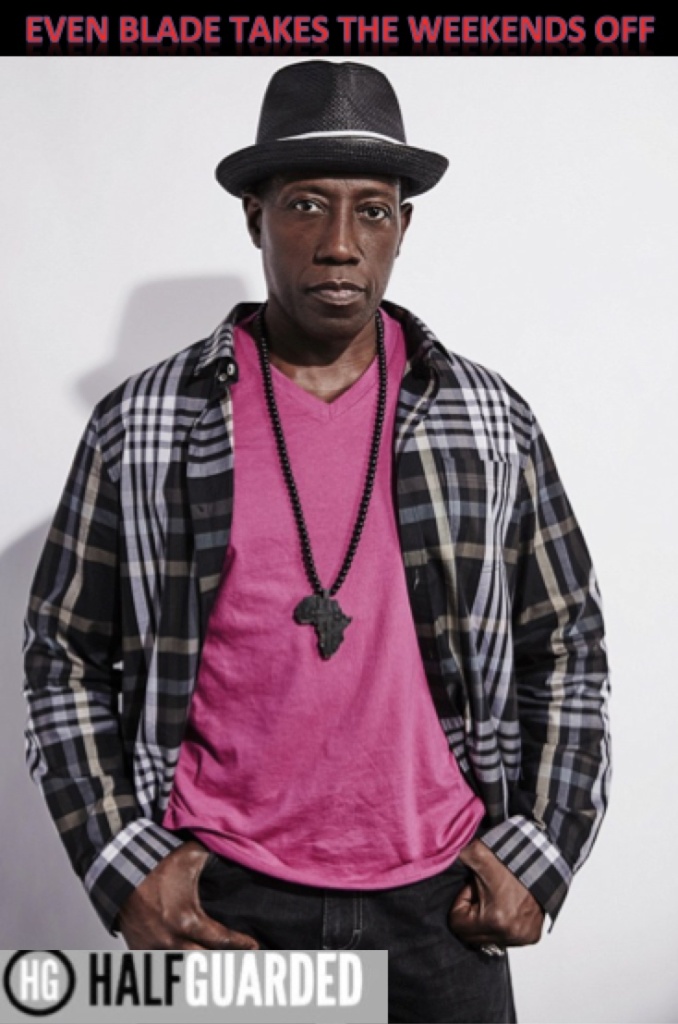 The Blade 4 cast hasn't been officially set yet, but the options we list below are the most likely stars to return. Here's hoping!
Wesley Snipes – Well, if Wesley don't return, I don't wanna burn… okay that didn't work. But Wesley Snipes IS Blade, ignoring the guy who briefly played him on that turd of a TV show, so he better come back! The Daywalker should never die!
Ryan Reynolds – I'm guessing Reynolds won't return, at least as the same character, though I could see a Blade/Deadpool team up. Granted, that would completely change the tone of the film and make it more or less a Deadpool film, but considering how much moolah that made, I could see it.
Kris Kristofferson – Since he kicked the bucket in the third one, and I don't mean he kicked a literal bucket but that should happen every time a character dies on screen, so if Kris returns as the father figure for Blade, it'll be in a flashback.
Jessica Biel – Yes. Just yes. If she looks half as insanely hot as in the first one, I'll have a blade in my pants, if you know what I mean. I MEAN AN ERECTION.
Luke Evans – He could play Dracula and then they tie Blade into the Dracula Untold 2 story! HOLY CRAP I'M A GENIUS! I have another idea…
Will Smith – WHY CAN'T A LEGEND BE IN THIS? So the timeline for this would be pre-I Am Legend 2, maybe even before the first one, and Dracula won the war and humanity is screwed. BAM.
Best Actor/Actress in Blade 4
EASILY the best actor in Blade 4 is Wesley Snipes. I mean, COME ON. The man IS Blade. He's really embodied the role, in large part because Blade isn't quite so well known as other comic book characters, so most folks know of Blade more from the movies than the comics. It was really wide open for Snipes to develop the character, and he did.
Worst Actor/Actress in Blade 4
Sorry Jess, but I have to go with Jessica Biel. She's stunningly gorgeous and makes me think very VERY dirty thoughts, but she has never been much of an actress. She married Justin Timberlake though, so at least she's set for life financially.
Potential Blade 4 Titles
Blade 4: Slapchopping Vampires
Blade 4: Hunting at a Vampire Academy
Blade 4 Free
Blade 4: Schick Quatro Edition
National Treasure 3: Blade Saves America
Blade Jogger (it's like Blade Runner if you're drunk!)
BL4DE
Blade Divinity
I Am Blade (crossover)
Blade Vs. Constantine (I don't care if they're separate universes, I WANT THIS
Blade & Ghost Rider Ride
Blade Saves the Minions
Potential Blade 4 Plotlines
Blade 4 Plot Option 1:
Blade 4 follows the vampire hunter as he takes on new threats outside of the bloodsucker variety. He learns of a rider with a flaming skull and the ability to judge a person's soul. Determined to hunt the Ghost Rider, Blade sets out on an epic journey across not only the world, but the afterlife. He meets his mother again (the one he killed in the first one because it turned out she'd become a vampire) and gets a chance to rekill all his former enemies. Eventually, he learns he's on the same side as Ghost Rider and they team up to take down Lex Luthor… oh, that's Batman v Superman. Never mind.
Blade Sequel Plot Option 2:
This storyline is both more grand and more personal than ever before. Blade finds himself the headmaster of a vampire high school. He can't go around killing all the vampires though, because he has to learn their secrets and who their master is. In this… Vampire Academy, Blade comes to care for some of the more innocent teenaged vampires, but when the moment comes that he learns all he needs to learn, Blade considers the rightness of ending these innocents. Then he does. Just stakes the crap out of all of them. The end.
Will Blade 4 Be Worth Seeing?
Well, the last Blade movie wasn't so hot, but I like the series and the character, so I'll be in line opening weekend for Blade 4. If for no other reason than to write a review that sorrowfully laments the state of his franchise.
Blade 4 Box Office Forecast
Blade 4's box office potential isn't that high. At least based on prior numbers. Interest was flagging for the last one, and that was 12 years ago. HOLY CRAP. Anyways, the one saving grace is that comic book movies were still in their infancy back then, so maybe there'd be renewed interest in it. They should really tie it into Daredevil though. Maybe have Blade guest star on season 3 and have that launch the next film. I'd watch that.
Final Thoughts on Blade 4
I like to think if you're reading about Blade 4 there's a good chance thinking isn't much of a thing for you. Granted, I'm writing about Blade 4, and I have a 4 inch chubby because of it (HALF MAST, IT ISN'T SMALL) so thinking isn't really my thing either (when I want to think, I'll see the District 9 sequel, for this, I'm leaving my brain at home). Let's leave it at this: Blade 4 will be awesome if you come in to it with the right mindset and have a blood-alcohol level well beyond the legal limit.
Like this Blade 4 Preview? Check These Out!