A Drug Lab in New Mexico
Junior dos Santos has been notified that he failed a USADA administered drug test. As a result, dos Santos has been pulled from his scheduled fight at UFC 215 against Francis Ngannouu (not even close). Of course, all men are presumed innocent and JDS will have his day in (kangaroo) court.
For the former UFC heavyweight champion, this news will no doubt cause him to claim he has no idea what happened and that he's shocked by the news. He's probably lying.
(It's Ngannou, for the record.)
This sucks for the UFC 215 card but it has enough depth and, I mean, really, is the loss of this fight all that big of a deal. I guess it would've been good to see how the Frenchmen did against a guy who'd previously been at the top of the mountain, but life moves on, the sun rises, poets create, and puppies are borne – into a life of slavery that no one in the west is willing to address.
FREE THE DOGGY BABIES!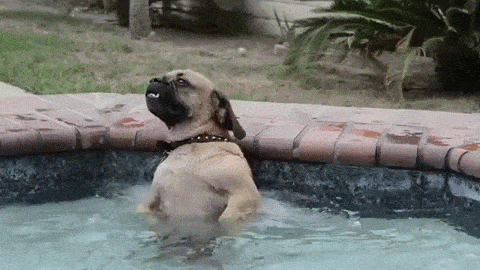 Anyways. This is the official statement the UFC issued, which is included for your benefit and not to pad the word count:
The UFC organization was notified today that the U.S. Anti-Doping Agency (USADA) has informed Junior Dos Santos of a potential Anti-Doping Policy violation stemming from an out-of-competition sample collected on Aug. 10, 2017. Because of the proximity to Dos Santos' upcoming scheduled bout at UFC 215 in Edmonton, Canada against Francis Ngannou, Dos Santos has been removed from the card and the UFC is currently seeking a replacement.

USADA, the independent administrator of the UFC Anti-Doping Policy, will handle the results management and appropriate adjudication of this case involving Dos Santos. Under the UFC Anti-Doping Policy, there is a full and fair legal process that is afforded to all athletes before any sanctions are imposed. Additional information will be provided at the appropriate time as the process moves forward.