Rogers Place
Edmonton, Alberta, Canada, Not-America
Canada is a country we have all heard of, one way or another.  It is cold and everyone there enjoys hunting elk while wearing slippers made of beavers.
Canada is also a country hosting UFC 215!  It's in Edmonton, a city which has a very young and well paid hockey player on it's team.  He's pretty much the entire nation's best chance at the Stanley Cup being won by a Canadian team in, like, fifty years.
This is our PBP for UFC 215.  And video stuff.  And news.  And recaps.  And whatever else you'd like.
UFC 215 Poll

Loading ...
Viera tapped out Sarah McMann in the main-event of the FS1 fights. Same way Sage Northcutt got tapped once upon a time.
Btw. Someone will say that they were kinda near the cage and that might've prevented McMann from moving a bit. No. It didn't. She had more than enough space.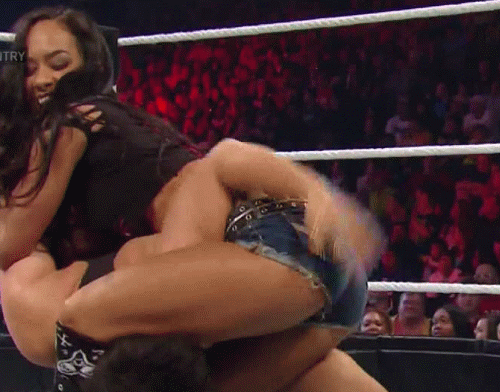 Truly embarrassing. Jeezuz Fuck.
---
UFC 215 FREE LIVE STREAM (of consciousness results)
Main Card – PPV
Demetrious Johnson (c) vs. Ray Borg

Amanda Nunes (c) vs. Valentina Shevchenko
Women's Bantamweight
What Happened?
This is the fight that was supposed to headline UFC 213, but because Amanda Nunes got (perhaps figuratively, perhaps literally) bitch flu a few hours before showtime, the whole damn thing got scrapped. Interestingly, this is a rematch of a bout held at UFC 196, which Nunes won via unanimous decision. Since then she's bested Miesha Tate and Ronda Rousey in back-to-back first round finishes, while challenger Shevchenko (perhaps the world's only bankable Peruvian/Kyrgyzstani female fighter) has beaten Holly Holm and Julianna Pena in the lead-up to this here match-up. I can't say I'm terribly excited about the fight (this thing reeks of "25-minute unanimous decision" from a mile away), but you never know – I mean, one of their tops could get knocked off at any moment, and there is the off-chance one of them gets disqualified for pooping themselves, so I suppose it's best we keep our eyes glued to the screen regardless.
Shevchenko out first to whatever you call the kind of music that's popular in Kyrgyzstan. Oh goddamn, she's got a tattoo of a handgun on her hip. This woman is pure D white trash and I LOVE IT. And USC just finished off Stanford 42-24 – you'll just have to find out who wins the Washington State/Boise State game on your own time. Nunes out to Rihanna's "American Oxygen," which isn't going to endear her with the Canadian audience. Rogan tells us about Nunes' lifelong sinus issues. Well, good to know that, I suppose.
Well, the audience is more hyped for this fight than I would've expected. Goddamn, the Canucks are booing Nunes like crazy – but why? V.S. with leg kicks early. Both gals rocking the cornrows. Nunes with leg kicks of her own. "She's a scary woman," Rogan remarks on the contents of V.S.'s Facebook page. Nunes with a kick to the midsection. V.S. whiffs on a high kick. V.S. eats a hard shot while holding Nunes' leg. And Nunes gets a leg sweep at the very tail end of the round.
Round two. V.S. opens with some leg kicks. V.S. clips Nunes. Nunes with a kick to the ribs. Nunes with a hard right, but V.S. blocks most of it. V.S. with a Superwoman punch, but Nunes just shakes it off. V.S. with a decent combo – a Superwoman punch with a right hook follow-up. Nunes leading V.S. on significant strikes, 21-17. V.S. with her back against the cage. A minute to go in the round. V.S. with a SWEET spinning kick and a solid right jab to close out the second.
Round three. They exchange quick combinations – a bit of a stalemate, though. Nunes lunging in for punches, but V.S. is doing a great job weaving out of harm's way. Somehow, V.S.'s foot is bleeding. Nunes with a great overhand left. Nunes shirks V.S.'s clinch attempt. Nunes whiffs on a spinning backfist and V.S. pops her right in the teeth. Excellent head movement from Nunes. LOL at Big John telling Nunes to stop poking V.S. in the face. Nunes with a few more quick pops as the horn blares.
Round four. Both gals swinging some aggressive leg kicks. Nunes landing some solid boots to the knee. Nunes with a great counter right. V.S. with her best combo of the night so far. Nunes still chasing her down. More leg kick exchanges. Another great combo for V.S. and a knee to the body. Now we're getting some good head shots. Front body kick from V.S. Nunes has a HUGE welt on her thigh with V.S.'s footprint on it. V.S. with another Superwoman punch. V.S. with a good kick to the ribs. Both women swinging like crazy as the round concludes.
Round five. I've got Nunes winning rounds 1 and 3 and V.S. winning rounds 2 and 4, so on my scorecard at least, it all comes down to this 'un. A great exchange to begin. V.S. with leg kicks. "You're watching two of the very best women in the world cancel each other out in some way," Rogan remarks. V.S. working the body kicks. The crowd is chanting "Let's Go Oilers" for absolutely no reason whatsoever. Nunes finally looking for a takedown. She has V.S. crushed against the cage. They untangle with about two minutes to go. V.S. with a good knee to the body. And Nunes lands a takedown. Nunes has her back with 90 seconds left. V.S. up and she immediately eats a knee. And Nunes gets another takedown. She's in side control. And now she's in the full mount. V.S. desperately trying to land some punches, but she ain't landing much of anything as the bell sounds.
Time to read the score cards. It's 48-47 for V.S., 48-47 for Nunes and 48-47 for … NUNES.
The crowd boos the shit out of the decision. That gives Nunes six wins in a row. She apologizes for missing the last PPV, but runs out of English halfway through the mea culpa. She said she wasn't scared when she heard there was a split decision. The crowd cheers for V.S. "Look at her face, her nose is rose red," she says. She says her leg kicks are hard and Nunes' takedowns shouldn't have accounted for shit and that she disagrees with the decision. Daniel Cormier compares V.S.'s incensed rant to an Englishman cursing and Rogan says he isn't surprised by the judges' verdict. And that, folks, is all we've got for you from Alberta.
Should You Watch?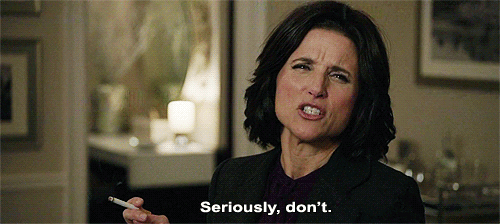 Neil Magny vs. Rafael dos Anjos
Welterweight
What Happened?
Oh, how the mighty have fallen, part two. Roughly 15 months ago, dos Anjos (that's Portuguese for "two Anjos") was the UFC Lightweight Champion of the world. He had already beaten Anthony Pettis and Donald Cerrone, and looked like he was primed to hold the strap for years. But then Eddie Alvarez, of all people, turned his lights out, and then he lost again to Tony Ferguson. And while being third from the top on a PPV is slightly better than sub-headlining against Tarec Saffiedine on a free FS1 show in Singapore, this divisionally pointless scrap against Neil Magny (himself still reeling from a get the fuck outta here knockout loss to Lorenz Larkin this time last year) really can't be considered that much of a step forward. Still, we might get lucky – these two fellas definitely have some knockout power, and with defeat likely meaning prelim status for the remainder of their UFC tenures, methinks both these motherfuckers have no choice but to swing for the fences, early and often.
Rafael is out first, and he comes out to what I think is, I don't know, Tina Turner or something like that. Magny is out to that hippity-hop music all the minority children are into these days. Also, Magny kinda' looks like Forest Whittaker and Will Smith had an illicit love child. Trust me, once you see it, you can't unsee it.
Dos Anjos is rocking an impressive banana hammock. He lands a takedown and he's in side control. Dos Anjos with elbows and a brief guillotine attempt. Dos Anjos is basically just pinning Magny to the ground and punching his head every time he tries to get up. He's in head-and-arm-control mode. A great pass to side control, and now he's in the full mount. Dos Anjos with more elbow shots. He's got an arm triangle locked in. It's DEEP. And MAGNY TAPS!
Shit, that was about as one-sided a technical performance as I've seen in a long time. The official time is 3:43 of the very first round. "Thank you Canada, you guys awesome," Dos Anjos says before thanking his lord and savior Jesus Christ. He says he's coming for that Welterweight belt. Rogan says him going up to 170 has been "magical." Dos Anjos admits he was having trouble making weight, but he decided to move up a weight class because he wants to see his grandkids grow up. Well, that's about as good a reason as I've heard anyone say in the Octagon, I guess.
Should You Watch?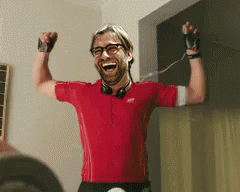 Training camp Tees are ready at https://t.co/Se4tC6uRKA get yours to cheer for me fight night !!! @BadBoy pic.twitter.com/Opm78wgA95

— Wilson Reis (@wilsonreis7) June 28, 2016
Henry Cejudo vs. Wilson Reis
Flyweight
What Happened?
What we've got here is a battle between two out of the last three dudes Demetrious Johnson beat the shit out of. Now, as to why none of these fuckers got a call up to rematch Mighty Mouse to save tonight's main event is just going to have to be one of those great mysteries of life, like the Bermuda Triangle and why there are five times as many spoons as forks in my utensil drawer. Reis managed to make it four rounds against DJ before tapping back in April, while Cejudo (who is a legit Olympic wrestler) couldn't even make it three minutes against Johnson at UFC 197. So if you add those two fight times up and divide it by two, I'm pretty sure that means this fight is going to go about 15 minutes, which means … well, "fuck this match" is what that means, if we're going to be honest with ourselves.
Reis (that's pronounced "Heys," as in "Heys, you guys, this guy is boring as fuck") comes out to some rapping music of some kind. I just walked a dog for ten minutes and they're just NOW getting the fight underway.
Cejudo is the white guy in black trunks and Reis is the black guy in white trunks. Cejudo with a good right hand. Reis swinging for the fences. Cejudo clips him several times. Reis gets in a decent right hook. Cejudo with a flying knee to the tummy. Cejudo with another knee and he sprawls. Cejudo has his back. Reis is vertical again. Cejudo with 29 significant strikes landed already. Reis looks for a single leg takedown. No dice. Cejudo with a high kick and a great one-two combo. Cejudo with more knees to the solar plexus. Cejudo with a goddamn beautiful single leg. He finishes the round almost in the full mount.
Round two. Oklahoma just bumped off Ohio State 31-16 and UGA just beat Notre Dame 20-19. Reis clips him with a right hook. CEJUDO JUST ROCKED HIS ASS WITH A RIGHT HAND AND HE KILLED REIS FUCKING DEAD. A couple of unprotected punches on the ground and the ref waves this motherfucker clean off.
The official time is just 25 seconds into round two. That was an awe-inspiring performance from Cejudo.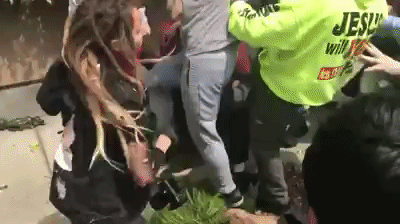 Should You Watch?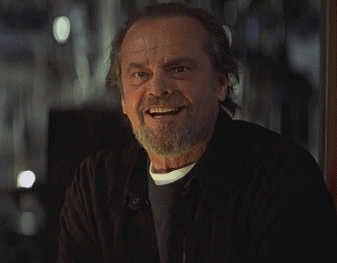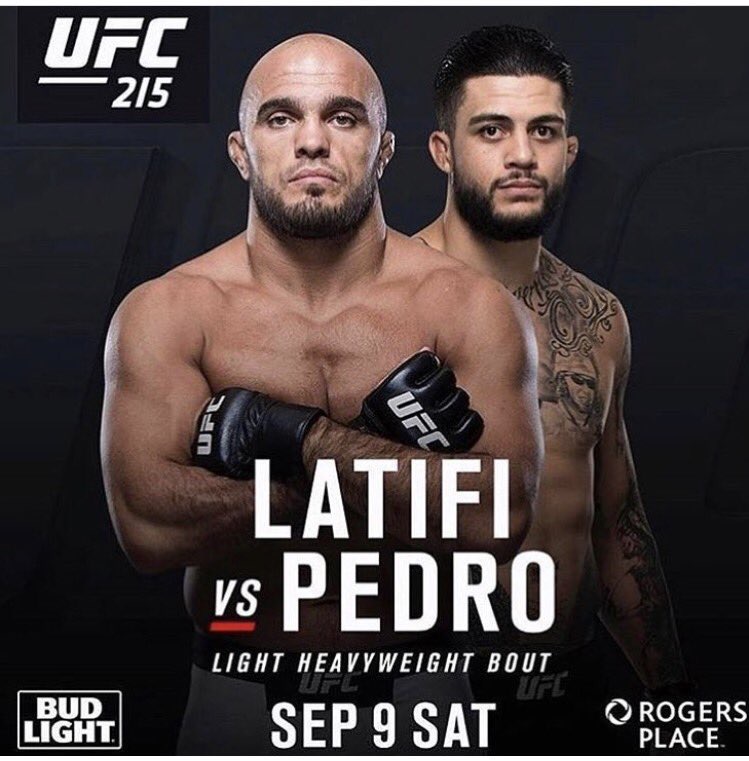 Ilir Latifi vs. Tyson Pedro
Light Heavyweight
What Happened?
Since joining the UFC in 2013, Ilir Latifi (no relation to Queen Latifah, I think) has gone 5-3, with his latest outing a K.O. loss to Ryan Bader a year ago. Adversary Tyson Pedro (surprise, he's actually half-Samoan!) on the other hand, is undefeated in two UFC appearances, and thus far has managed to finish all of his pro fight opponents in less than five minutes. So if this thing takes longer than one round, will you join me in my class-action lawsuit for consumer fraud?
Pedro's dad owned King of the Cage in Australia. And he comes out to Mariah Carey's "Fantasy." Fuck, that dude is loose as a goose. Latifi comes out to "Gonna' Fly Now" from Rocky. Also, his shorts are so tight, you can make out the veinage of his testicles.
Latifi's nickname is "the Sledgehammer." Why are so many MMA fighters named after pieces of construction equipment? Pedro with kicks to the midsection early. Not a whole lot going on a minute in. Latifi gets a takedown. He's in side control, now going north-south. PEDRO LITERALLY TRIED TO HIT LATIFI IN THE HEAD WITH HIS COCK. Pedro scrambles and he's right back up. Pedro with another front kick to the belly. Latifi gets another takedown. He's in side control again. And somehow, Latifi is in the north-south position again. Pedro's up. Latifi's grinding him out against the cage. And Pedro whiffs on a spin kick to end the round.
Round two. Hey, you can buy UFC cups at 7-11 now. That's kinda' cool. Latifi clips him in the clinch with a right. Latifi with some low kicks. Those things are getting NASTY. Latifi lands a great uppercut. Pedro whiffs on ANOTHER high kick. Latifi shoots for another takedown. He just SLAMMED his ass. Latifi grinding him out against the cage again. Pedro with some defensive elbows. Latifi peppers him with some soft body shots as the bell sounds.
Round three. Pedro with a low kick and Latifi rattles off a good retaliatory combo. Latifi almost connects on a huge right. Latifi is lighting that ass up with body shots. Latifi with a NASTY uppercut and a follow-up right hand. Pedro with some low calve kicks, Latifi respons with another hard bodyshot. And there's Latifi with takedown number four. "You lose nothing if you learn something," Rogan quips. Pedro still on the canvas, and he's bleeding heavily. Less than a minute to go. Latifi continues to pepper Pedro with fist sandwiches as the horn blares. That HAS to be an easy unanimous decision win for Latifi.
It's 29-28, 29-28 and 30-27 to give Latifi the unanimous decision victory. "I've seen Tyson fighting," Pedro says in the postfight. "He's very mixed, with all those crazy kicks." And he manages to thank his family and American Top Team in broken English before Rogan yanks the mic away from him.
Meanwhile, LSU just wiped out Chattanooga 45-10 and Washington just got done sodomizing Montana 63-7.
Demetrious Johnson is in the house. He gets a pretty loud pop, but the one Cain Velasquez receives is even louder. Hey, who wants a promo for the upcoming David Brance/Luke Rockhold fight? Well, too bad, they're giving it us anyway.
Should You Watch?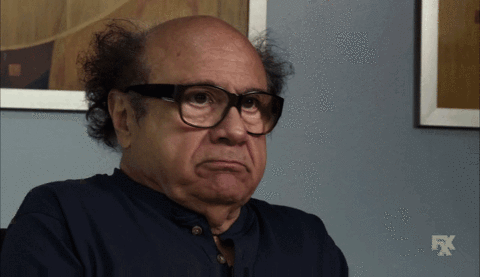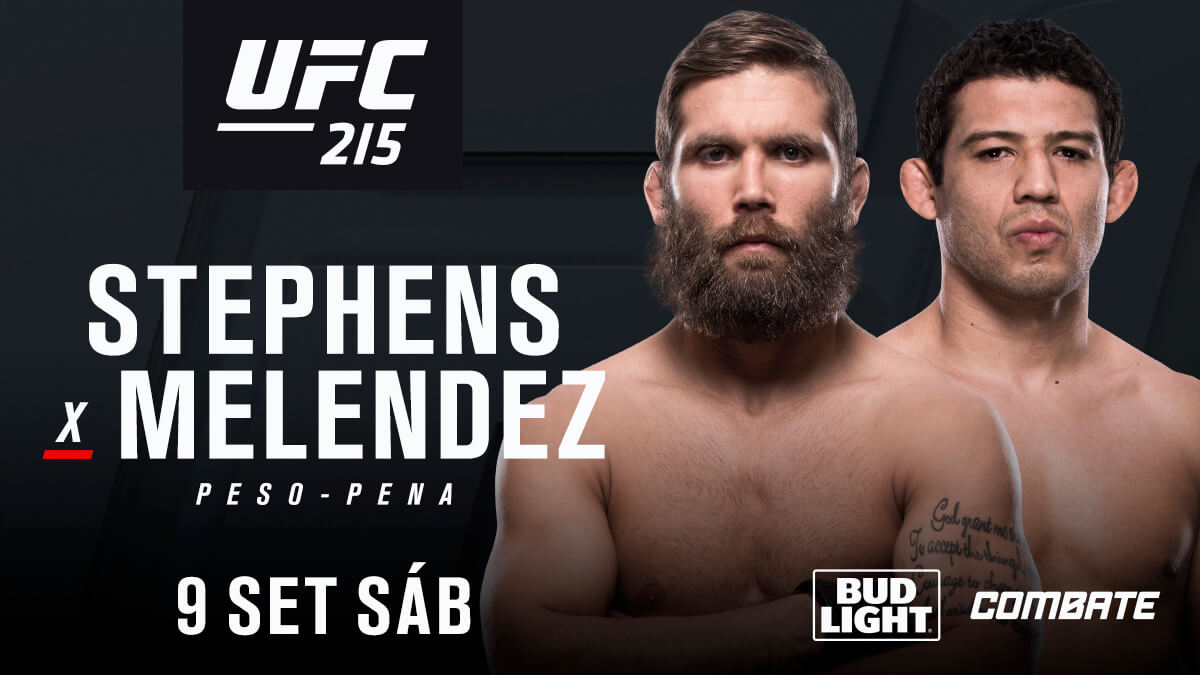 Gilbert Melendez vs. Jeremy Stephens
Featherweight
What Happened?
Some time during the first round, Stephens took out Gil's leg. Melendez fought on one leg for the next ten minutes. Stephens kicked it, didn't over extend himself, fought smart, and cruised to a W. JEREMY STEPHENS d. GIL, dec.
Should You Watch?
Eh…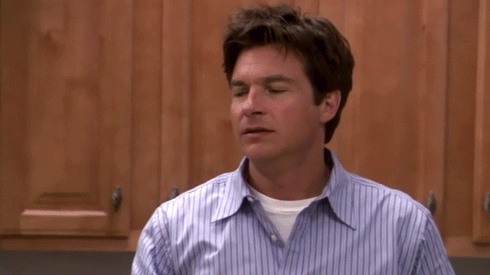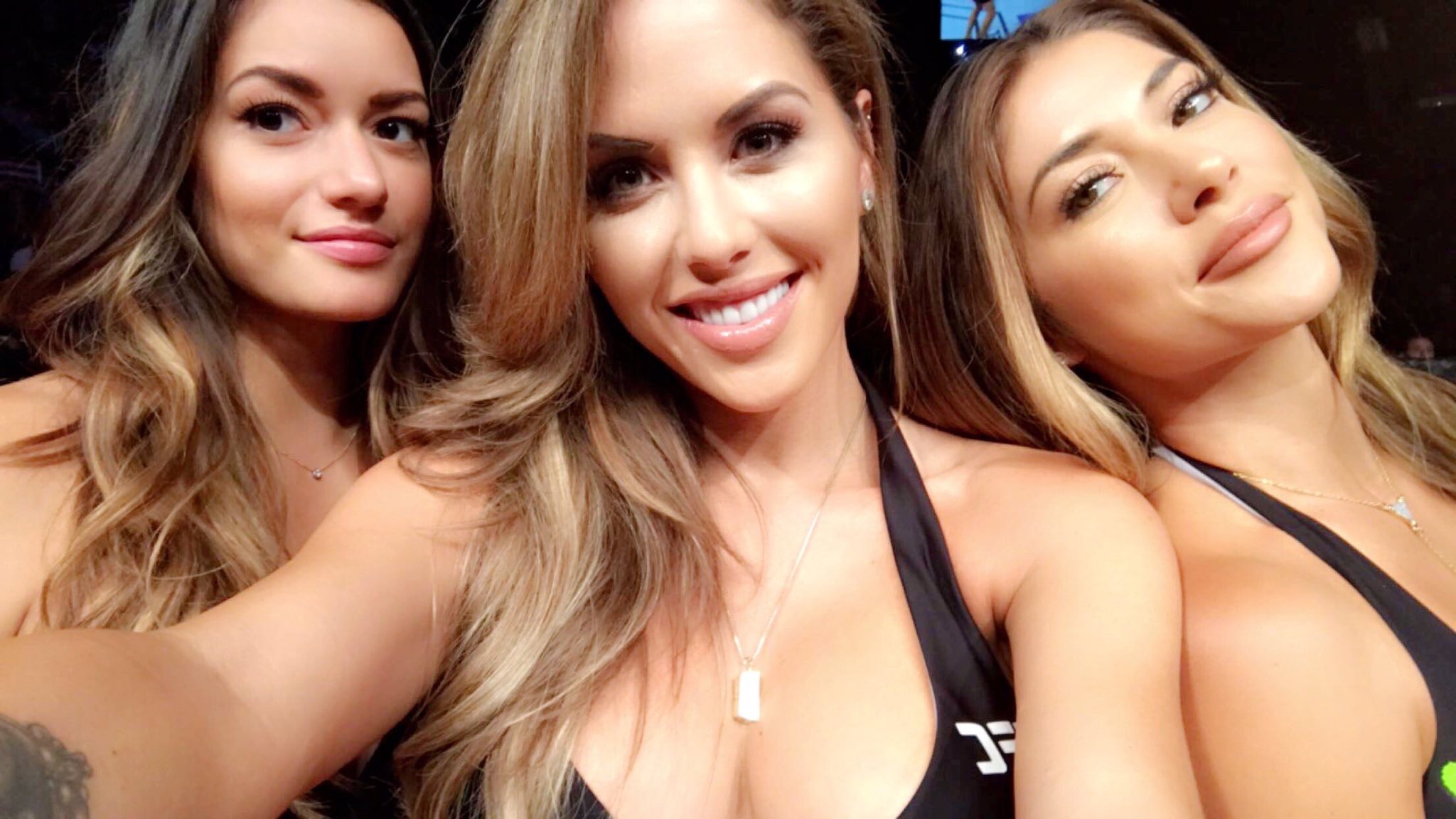 Quick & Dirty UFC 215 FREE LIVE STREAM (of consciousness results)
(Winner in BOLD)
Flyweight Demetrious Johnson (c) vs. Ray Borg
Women's Bantamweight Amanda Nunes (c) vs. Valentina Shevchenko
Featherweight Jeremy Stephens vs. Gilbert Melendez
Welterweight Neil Magny vs. Rafael dos Anjos
Light Heavyweight Ilir Latifi vs. Tyson Pedro
Flyweight Henry Cejudo vs. Wilson Reis
UFC products you can actually buy!
UFC 215 News
Is JDS vs. Black French Dude the main-event?  Canada hopes not.

I'm gonna guess Mighty Mouse headlines.
Alternative headliner is … Cody Garbrandt and TJ Dillashaw.

Those are my two guesses.  Unless I have a third. (7/7/17)(just in case I'm right, I wanna note the date of my genius)
I was pretty close, let's all admit.

Dillashaw seems like he'd be Canadian, doesn't he?  Nice, polite, passive aggressive, secretly a dickhead – Canada!