Loading ...
Even before UFC 229 got to the McGregor/Khabib main event, it was already shaping up to be one of the most memorable MMA shows in recent memory.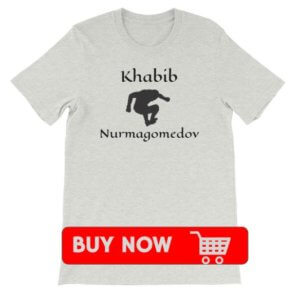 From Nik Lentz dedicating his finish of Gray Maynard to Brett Kavanaugh to Vicente Luque pounding Jalin Turner into unflavored gelatin paste to Derrick Lewis and Alexander Volkov giving us a stealth Fight of the Year candidate — complete with Lewis giving us the single greatest post-fight interview in the history of anything ever — to Tony Ferguson and Anthony Pettis putting on a near Fight of the Decade contender prior to the festivities coming to a premature end before the third round could begin, it was a show none of us were going to forget anytime soon even if the main event proved uneventful.
And thankfully, the MMA gods smiled upon us and gave us a big budget remake of the grand finale of Strikeforce: Nashville, only a million times better because instead of Mayhem Miller getting gang-pummeled by the Diazes, this time around we got to see Conor McGregor get double teamed by guys named Islam and Zubaira AND watch Nurmagomedov LITERALLY do a Jimmy Superfly Snuka flying splash into the third row so he could fist fight Dillon Davis for probably calling him a racist name or twenty.
Some might say such shenanigans give the sport a black eye. You know, as if it were ever possible for the sport of people literally getting paid to choke one another unconscious to become "less classy." Meanwhile, others have wondered why there's so much hubbub over Khabib's tomfoolery when Conor's dolly-tossing escapade from earlier this year resulted in at least one hospitalization (not to mention probably giving at least one lesbian strawweight a lifelong phobia of hand trucks in the process.) Of course, you could just as easily flip THAT on its head and say, technically, that it was gang retaliation for Khabib landing a cheap shot on Artem Lobov first, but come on … like we could ever turn down an opportunity to vilify the Irish, for any reason whatsoever.
As I'm writing this, the full PPV buyrate hasn't been publicized, but Big Dana is already hinting that it's the highest-grossing Pay-Per-View in company history by a wide margin. There's a pretty strong likelihood that both Conor and Khabib could see some serious suspension time for their extracurricular activities, but let's cut the crap — of course there's going to be a rematch, and it's going to make the UFC an absurd amount of money.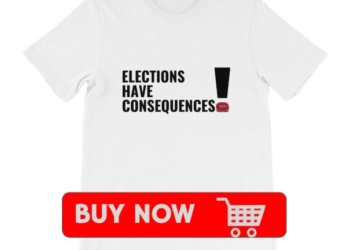 This is like stuff you'd see from the WWF in the middle of Hulkamania. In one corner you've got a globally beloved (yet resented for his charisma) Euro-ethnic stereotype media creation fighting for truth, justice and shameless promotion of his own whiskey brand and in the other you've got an unfettered wrestling death machine with serious anger management issues who just so happens to check off the two most time-tested heel caricaturization labels of all time — the old evil Muslim and evil Ruskie tropes — at the same damn time. Sleazy pro 'rasslin promoters circa 1985 couldn't dream up a better villain than Khabib — he's part Iron Sheik, part Nikolai Volkov and no matter what your political biases may be, you can still find something about him to deplore. If you're a right-winger you can despise him for worshipping Allah and if you're a leftist you can hate him for being Russian and therefore a puppet for Donald Trump by proxy.
Instead of shying away from the inherent carninesss of the situation, the UFC should embrace it wholeheartedly. They should market Khabib as a mentally unhinged grappling virtuoso that cuts promos race baiting like a mofo like Muhammad Hassan used to. They should prop up Conor as a morally justified "changed man" trying to seek retribution the right way, complete with a cameo from Floyd Mayweather playing the Apollo Creed trainer role a'la Rocky III. The build-up to the inevitable rematch should trot out every single Russophobic cliche known to man and leave no crude stereotype about the Irish unexploited. They should LITERALLY have Khabib come to the cage riding a camel shouting "ALLAHU AKBAR" while Conor comes out dressed like Lucky the Leprechaun and threatening to blow up buildings in the name of Michael Collins. If they REALLY bring their A-game here, we're talking an easy 5 million, 6 million buys in North America alone; and the spectacle of it all might even convince the Dagestanis to stop shooting women for practicing Christianity … for five rounds, at least.
It's a win-win for everybody. If you're a hardcore honky hater like the aggrieved Afro-Americans at The Undefeated, you can constantly harp on Conor for "fueling" the fires of Eurocentric bigotry and if you're, well, pretty much everybody else, you can perpetually remind everyone in earshot that Khabib's manager LITERALLY funded Chechen terrorists as a backer of the United Jihad Council. Such truly is a golden opportunity for the world of mixed martial arts to bring us all together as one peoples, who despite our cultural differences, can all agree monetized, mutually-agreed upon violence is the best — nay, only — way to settle disagreements.
Hold on to the safety rail, folks. If you think this whole Conor/Khabib circus has hit critical mass, just wait for the the build up for fight numero dos.
Needless to say … it's going to be a doozy.