UFC on FOX 20 weigh ins are in a while.  Then there are the Bellator 159 fights and such.  Then tomorrow more cage fighting.  But now?  Well, now it's a press conference featuring Joanna Jedrzejczyk.  You know her, the UFC women's Strawweight Champion.  What?  No, I'm not just typing for the sake of typing.  I'd never do that.
Look, a dog!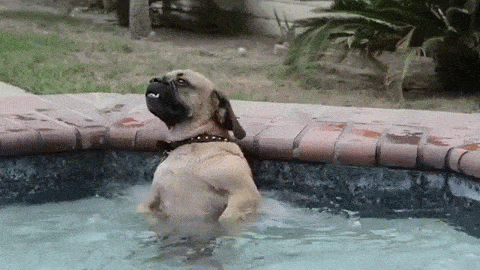 Anyways.  Enjoy Jedrzejczyk.  She's got a legit awesome personality.  And a devious smile.
And this?  This is the entire card for tomorrow.
UFC on FOX 20 CARD
Heavyweight Luis Henrique vs. Dmitry Smolyakov
Featherweight Jim Alers vs. Jason Knight
Welterweight Alex Oliveira vs. James Moontasri
Lightweight Michel Prazeres vs. J.C. Cottrell Preliminary Card
Welterweight Kamaru Usman vs. Alexander Yakovlev
Featherweight Darren Elkins vs. Godofredo Pepey
Bantamweight Frankie Saenz vs. Eddie Wineland
Women's Strawweight Felice Herrig vs. Kailin Curran
Heavyweight Francis Ngannou vs. Bojan Mihajlović
Lightweight Edson Barboza vs. Gilbert Melendez
Women's Bantamweight Holly Holm vs. Valentina Shevchenko